Outdoor Accessories
Learn More About Outdoor Accessories
Why We Love Outdoor Accessories
Decorating the backyard with unique outdoor accessories brings life to any landscape. The addition of a bird feeder or two invites nature to find refuge and rest, establishing the outside of a home as a place of peace and tranquility. Deck accessories also encourage activity and fun and make entertaining during summer parties a breeze. Outdoor torches and rechargeable tabletop candles encourage hanging out late into the night, literally shining light on memorable outdoor moments. With a selection of well-chosen patio accessories, you'll love spending time outside.
Where Patio Accessories Work Best
Modern Outdoor living accessories aim to make life more comfortable and easy on porches, patios and decks. Place a trio of rechargeable outdoor candles on the patio table for late night enjoyment and carry them with you wherever the party roams. This style of portable lamp is battery powered and very versatile (they also make great camping accessories). Outdoor rugs and doormats are great not only near front and back doors but also at the base of a patio or deck for when traveling to and from the garden. Enhance a yard's perimeter with garden torches that instantly give a yard depth and romance while also complementing outdoor and landscape light fixtures. And the numerous outdoor entertaining accessories, like wine carafes and dining items, make both impromptu picnics and elegant outdoor dinners a hit. Finally, create a phenomenal first impression with outdoor hardware in the form of doorbells, house numbers and well-designed mailbox.
Outdoor Decor for Every Style
If you love the inherent contemporary nature of stainless steel, you'll like the patio and garden accessories available from Blomus. Blomus offers multiple designs in sleek stainless steel to help make the great outdoors more enjoyable for you. Keep the elements of the outdoors where they belong with a patio rug or doormat from Chilewich. Chilewich shows an expertise in textile design and you are sure to appreciate the high-quality floor coverings available here. Make a great first impression on the front porch with a modern illuminated doorbell from Spore.
How to Choose the Best Outdoor Accessories & Decor
To determine the accessories you need for your patio or your outdoor living area, you'll need to first figure out the purpose of the accessories. If you are consistently the host of dinner parties, you'll need accessories for outdoor entertaining. And if you are the green thumb in the family, you'll need the right planters and gardening accessories to get the job done right. You'll also want to find designs that fit your current exterior aesthetics. Look to colors and finishes that will complement the outdoor lighting and furniture pieces on the space. If you have any questions about the patio accessories featured here, please call our decor experts at 877.445.4486.
Other Considerations
Going for a great outdoor presentation? Then you will need modern outdoor furniture to complete the look. The outdoor furniture selection sets the stage with comfort and class, featuring a number of contemporary chairs, tables, and accents that make any pool party, barbecue or evening soiree a night to remember. And keep things cool on your deck or covered patio with an outdoor ceiling fan.
Show Less
Related Products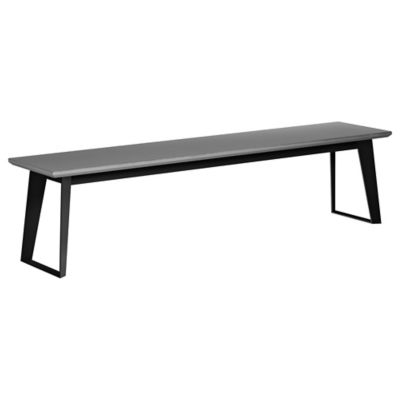 Modlofts Amsterdam Bench is a sharp contemporary piece ...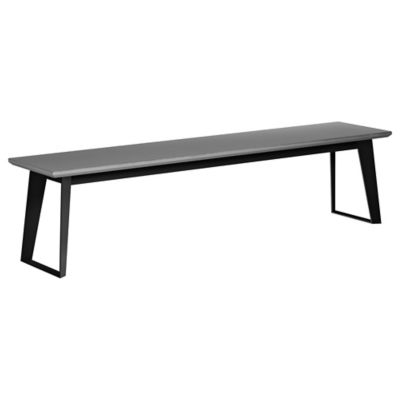 Description:
Modlofts Amsterdam Bench is a sharp contemporary piece suitable for picnics by the pool or indoors at your coffee bar. Its angled infinity legs combined with its rectangular top give the ultimate modern look. Crafted from cement and fiberglass, this ...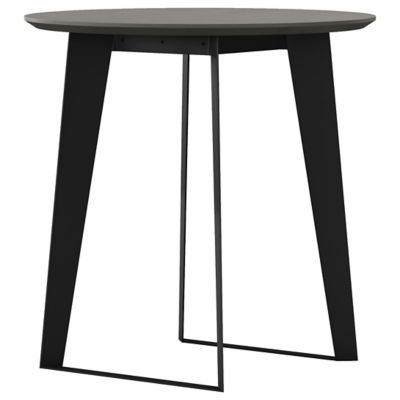 When sunny weather arrives, take your dinner party ...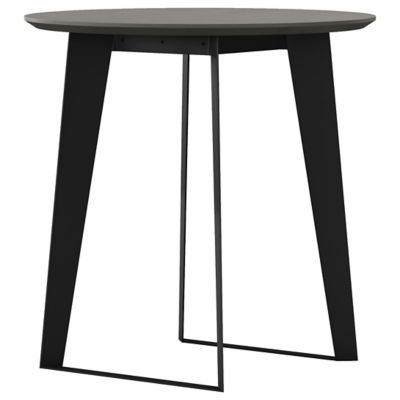 Description:
When sunny weather arrives, take your dinner party out to the Amsterdam Outdoor Counter Table by Modloft. Its gorgeous contemporary appeal is defined by a rounded concrete surface and powder-coated infinity legs, resulting in an elegant aesthetic and exceptional stability. ...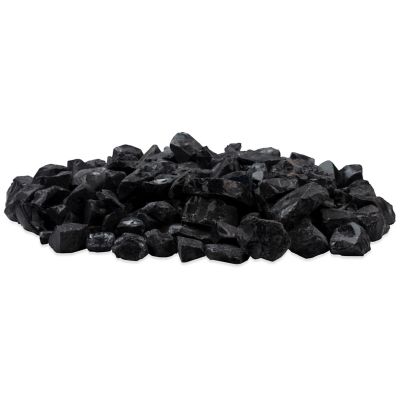 A reflective finish. Look to the Black Glass ...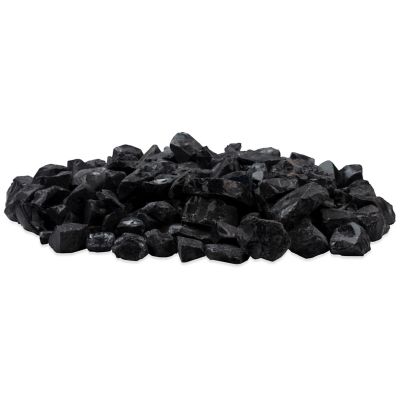 Description:
A reflective finish. Look to the Black Glass Charcoal Accessory by EcoSmart to enhance the visual appeal of your indoor fireplace or outdoor fire pit. Designed to bring a brilliant and beautifully reflective shine to nearby flickering flames, these decorative ...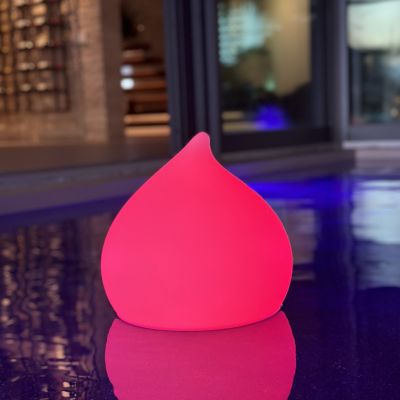 A drop of colorful light, indoors or out. ...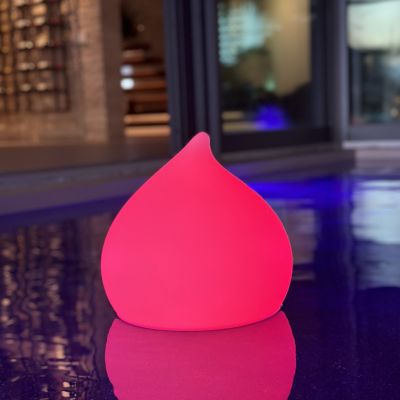 Description:
A drop of colorful light, indoors or out. The Smart & Green Dew Bluetooth LED Indoor/Outdoor Lamp is a cordless drop-shaped lamp made out of durable and waterproof polyethylene. Such seamless material keeps the internal color-changing LEDs nice and dry, ...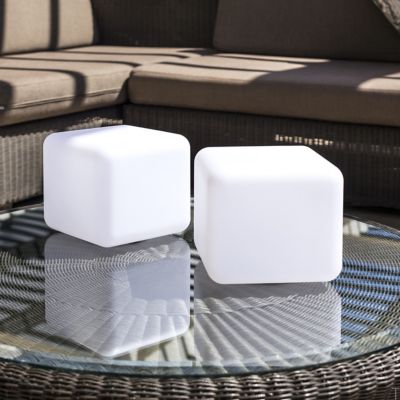 In the pool, on a table or even ...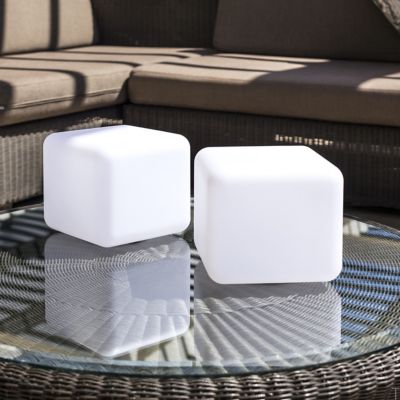 Description:
In the pool, on a table or even hanging from a tree, the Smart & Green Dice Bluetooth LED Indoor/Outdoor Lamp keeps things bright and playfully graphic. This petite cubic lamp features a tough, watertight polyethylene body that also helps ...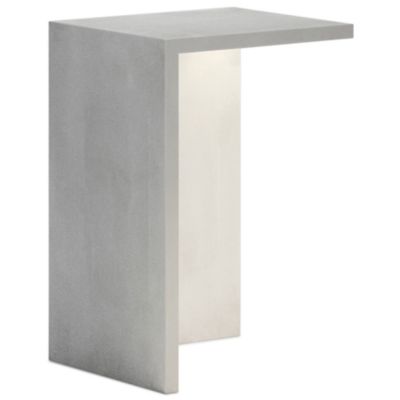 The Empty LED Outdoor Table by Vibia is ...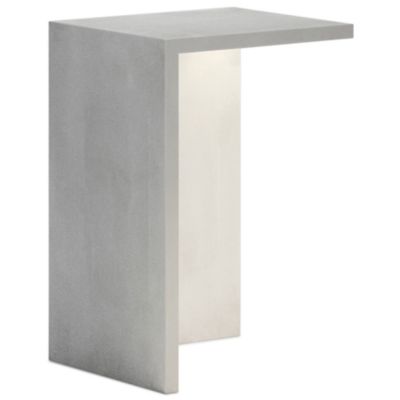 Description:
The Empty LED Outdoor Table by Vibia is a singular and adaptive creation by Barcelona designer Xuclà. Intended to compliment the night, this minimalistic and architectonic light source creates a welcoming and livable atmosphere for evening get-togethers by integrating a ...