Office Lighting
Learn More About Office Lighting
Why We Love Office Lighting
Never has work been so well-lit! With office lighting, you'll be able to bend, pivot, adjust, dim and brighten your way to the perfect working environment. No longer will you have to put up with those blinding fluorescent lights that make your office feel more like a hospital. This collection of linear suspension, pendants, recessed lighting and various portable lamps will help light your home office or workspace while showcasing a simple, modern aesthetic that will make you feel part of the twenty-first century.
In a space where the right lighting is critical and correlated to your productivity, you need a well-chosen mix of fixtures to help you get the job done. Overhead lighting is essential to any workspace and is brightly accomplished with linear suspension. Linear suspension consists of rectangular pendants and chandeliers meant to provide a widespread amount of illumination for elongated surfaces like work desks, conferences tables, etc. And with your overhead lighting in place, you'll want the right task light to shine a bright amount of inspiration on whatever it is you are working. The combination of a ceiling light and a desk lamp make for a well-rounded lighting scheme and well-rounded working environment.
Where Office Lighting Works Best
For specific tasks, you'll need to be specific with your choice of lighting. The desk and task lamps offer a versatile solution to unpredictable lighting needs with their unobtrusive body and adjustable neck. In a space where you need light to adjust to you, you cannot go wrong with a modern desk lamp. Library lamps can also brighten up any reading and writing surface while offering an aesthetically pleasing and noticeably familiar style. Clamp & shelf lamps are especially designed for those who work on unconventional surfaces as they can be clipped and maneuvered in just about anyway you need. And for something a little more unusual, you may enjoy lighting up your desk's surface with an under cabinet light system.
Office Lighting for Every Style
This vast collection of light fixtures spans a variety of decorative styles, giving you plenty of options to dress up your office area with. From traditionally finished linear chandeliers to modern desk lamps with a futuristic appeal, you're guaranteed to find just what you need here. A holistically updated office is not truly complete without a task lamp from Artemide or FLOS. These inherently modern collections feature iconic designs like the Tolomeo, the Tizio and the Glo-Ball, all of which can find their home in your office. LED office lighting is best accomplished with a selection of lamps from Koncept (you'll like their design, but love their energy efficiency). For a set of recessed fixtures you can add to your office's ceiling, look to the collection from WAC Lighting. And finally, Tech Lighting offers many eye-catching linear ceiling lights that will be the perfect fit suspended over your desk.
Choosing the Best Office Lighting
The best lighting for your office is that which caters to your needs and can provide the right amount of illumination for you. However, aside from providing light for the given task at hand, you'll want to choose fixtures that most appropriately fit into your space too. Review a fixture's sizing dimensions like height, width and length (for lamps with adjustable arms) to have an idea of how it will fit in your office. Once you have a size in mind, you can begin refining your options by colors, finishes and other important design features. And because the right amount of light is a vital component to the office and your workload, be sure to check the light's lumen chart to gauge just how bright it will be. If you have any questions about the home office light fixtures featured here, please call our lighting experts at 877.445.4486.
Other Considerations
Arc lamps are a lustrous, contemporary option to brighten your office too. They can either be placed on a surface or on the floor depending on the model. But, either way, their minimalist design is sure to offer you the maximum amount of workspace while employing bright task lighting to help you get the job done, whatever that may be. Lastly, consider keeping your office area cool with a ceiling fan. Modern ceiling fans pair well with the aesthetic of the lamps found here and many offer a source of downlight as well.
Show Less
Related Products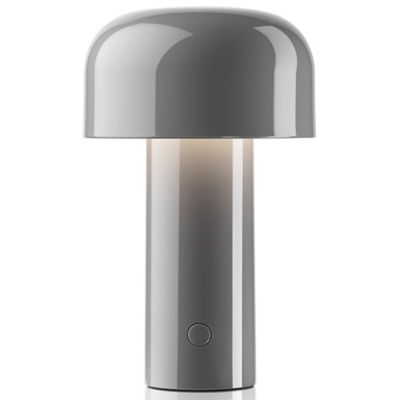 Originally designed as a table lamp for the ...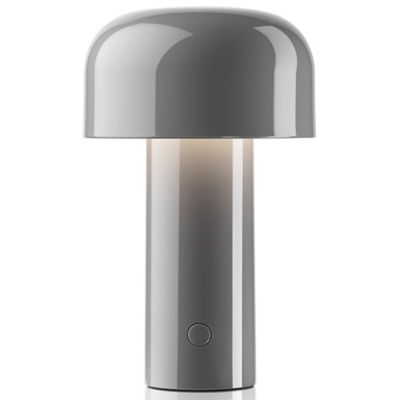 Description:
Originally designed as a table lamp for the new London Design Museum, the Bellhop Table Lamp by FLOS offers modern functionality in a sleek, contemporary package. Its classic bell-shaped silhouette is comprised of a glossy Polycarbonate exterior whose head curves ...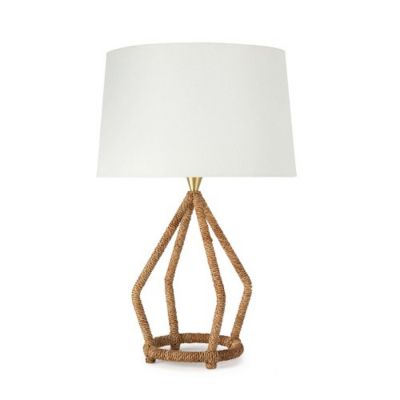 Bring bohemian and beachy style to your home ...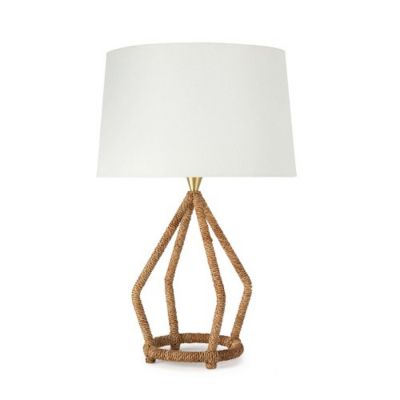 Description:
Bring bohemian and beachy style to your home décor with the Bimini Table Lamp by Regina Andrew. Perfect for coastal interiors, this lamp includes a base formed by a geometric open frame wrapped in natural rattan. A conical brass stem ...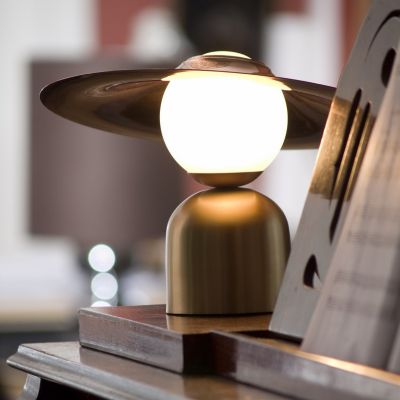 Lovably petite, the Intueri Light Bonbon Table Lamp ...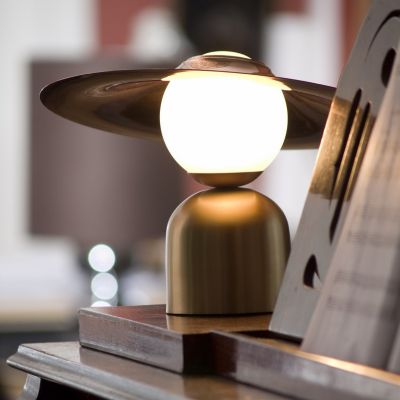 Description:
Lovably petite, the Intueri Light Bonbon Table Lamp emanates a glowing light from a carefully spun metal structure and hand-blown glass diffuser. Appropriately named after a small confection, the Bonbon makes for practical ambient lighting with a small body that ...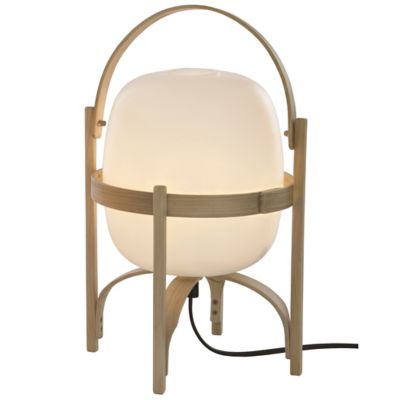 Named after the Spanish word for "basket," the ...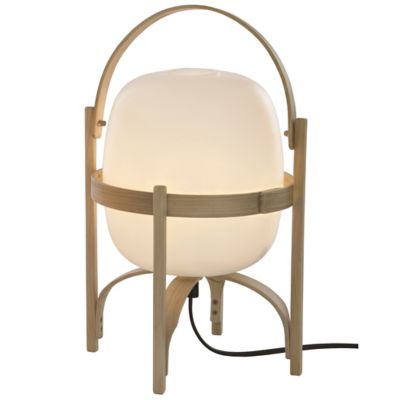 Description:
Named after the Spanish word for "basket," the Santa & Cole Cestita Table Lamp is the younger sibling in the Cesta family of portable lanterns. A cherry wood frame cradles a plump white glass shade, evenly diffusing warm light around ...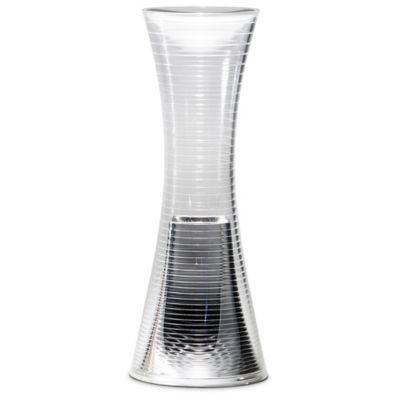 Classic design meets modern-day technology. The Come Together ...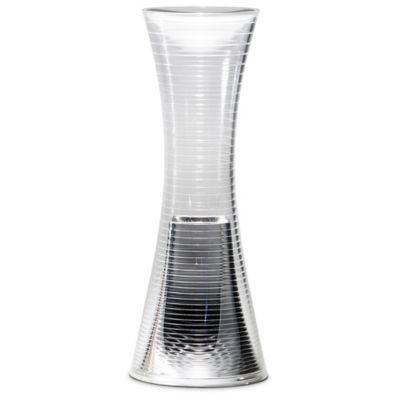 Description:
Classic design meets modern-day technology. The Come Together Table Lamp by Artemide is a perfect piece to brighten or accent your contemporary dining space, living room, and even study area. A typical Carlotta de Bevilacqua innovation, this luminaire is shaped ...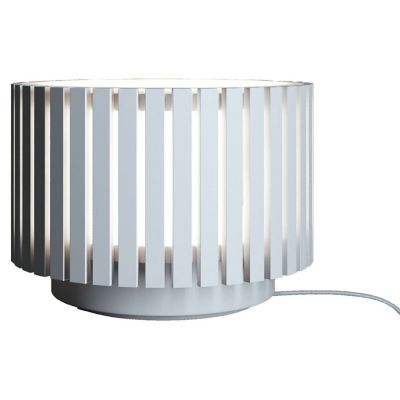 The Dacre Table Lamp by Modloft features the ...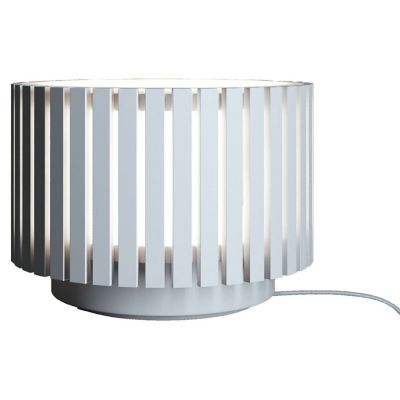 Description:
The Dacre Table Lamp by Modloft features the ideal combination of composite wood construction and crisp metallic accents. Its modern aesthetic is crafted with a dramatic slated frame design for superior light diffusion around any contemporary room you place it ...