Gift Guide
Gifting Made Easy
Shopping for unique gifts is a common task of every holiday season that requires a watchful eye of the coolest and newest gifts available. When it comes to finding gifts for home decor and modern design enthusiasts, the Lumens Gift Guide is your go-to source for the best gifts for him, her, the chef in the family, your boss, close friends and even the family pet. Use the Gift Guide to be well-prepared for this coming holiday season.
Read More
A Gift For Everyone On the List
Gifts at Lumens come in all sizes, shapes and colors for everyone on your list. While you may appreciate these fun and playful gifts for your own home, you'll also enjoy being able gift them to friends and family members. The mere look of appreciation on someone's face after receiving a Michael Graves Tea Kettle or an iconic House Bird from the Charles & Ray Eames collection is a gift in and of itself. Here you'll find gifts to coincide with holiday entertaining, gifts for the lovely lady or the dapper don in your life, gifts for coffee and tea enthusiasts, gifts for the mixologist among your friends, gifts for the cook in the family, gifts for the green thumb and much, much more. For anyone on your list, you're guaranteed to find a unique and design-friendly gift here.
Unique Accessories You'll Love Gifting
From iconic pieces to simplistic knick-knacks that add distinguished personality to the home, you've stumbled upon the best names in home accessory design. If you prefer gifting something of the iconic variety, begin your search with Alessi. Alessi is responsible for some of the most familiar home accessories ranging from the Anna G. collection to kitchen accessories from Michael Graves and playful personal accessories from renown designers like Marcel Wanders and Stefano Giovannoni. Futuristic home decor is found in the QLOCKTWO collection of clocks and watches from Biergert & Funk, while a highly-desirable Scandinavian aeshetic is achieved with the accessories from Menu. Finally, if you are looking for something to please the chef in your family, consider a set of kitchen knives from the Furtif Evercut collection. If you have any questions about the designs featured in the Gift Guide, please call our home decor experts at 877.445.4486.
More Gifting Options
Of course lighting is at the top of our list of gifts to give! Portable lamps and smaller fixtures are great options if you are in need of something to lighten up someone's home office or work space. Many of the table and desk lamps go well with other modern lighting designs, allowing you to easily help complement a friend's choice of interior lighting. And if you can't quite find what you are looking for in the Gift Guide, consider browsing all of the available home furnishings.
Show Less
Related Products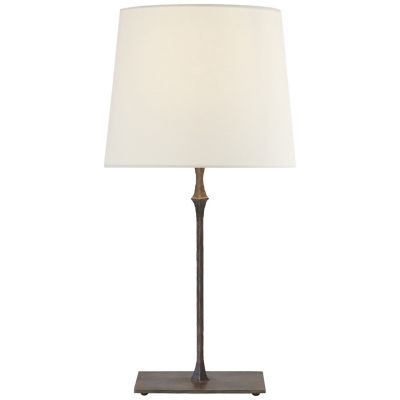 The Dauphine Bedside Lamp by Visual Comfort provides ...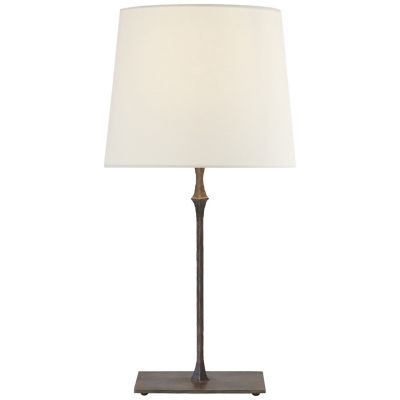 Description:
The Dauphine Bedside Lamp by Visual Comfort provides subtle transitional beauty in a sleek, minimalist form. A low-profile stem and base give the piece an open feel, while tapered accents and geometric lines retain that rustic, artisan look. Topped by ...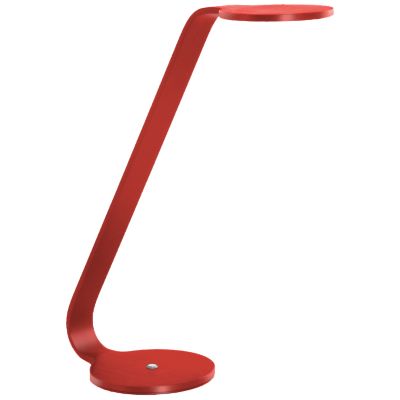 The Disc LED Task Lamp by Modern Forms ...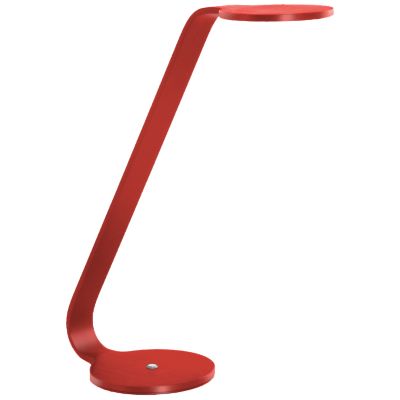 Description:
The Disc LED Task Lamp by Modern Forms inspires a sense of balance and stability for the well-rounded user. This high-tech LED luminaire operates optimally on desks in offices and other work spaces. Featuring a simple fingertip touch dimmer at ...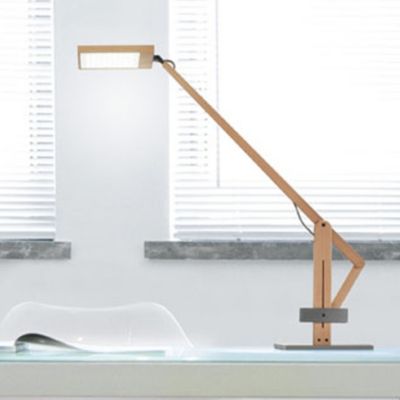 A contemporary union of woody warmth and industrial ...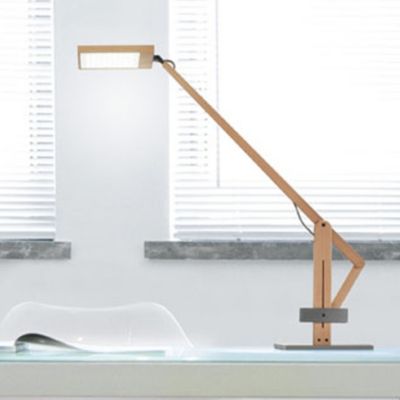 Description:
A contemporary union of woody warmth and industrial cool, the Leucos Leva Task Lamp marries the natural (and complementary) properties of steel and beech wood. Leva is actually a clamp light that ships with a steel base, allowing eternal flexibility ...