Office Furniture
Learn More About Office Furniture
Why We Love Office Furniture
It's just nice to feel at home when we're at work. After all, most of us spend at least eight hours of nearly every day at work (which is practically 1/3 of our adult life), so why not make it the most comfortable experience possible? Modern office furniture makes the work environment more fun and creative, encouraging free-flowing creativity and thought. And with the selection of contemporary desks and fashionable desk chairs (some on wheels), this is a one-stop-shop for all your office decorating needs.
Read More
Where Office Furniture Works Best
Business offices definitely benefit from modern furniture, great for impressing important clients and helping employees focus while feeling at home. But many folks actually work from a home location, giving these chairs, tables and office cabinets double purpose since they blend with modern decor while establishing a professional corner for getting things done. From well-designed modern office desks to ergonomically friendly chairs to keep you on task, you'll find all of the furniture you need to adequately furnish your work space. You'll also find helpful shelving and storage solutions to keep your office organized at all times. And don't forget the kids - many of the designs are great for creating a cool, comfortable study area for them, too.
Office Furniture for Every Style
Whether it is a desk, a chair or a filing cabinet you need to appropriately furnish your office, you're guaranteed to find the best stylish options here. BDI Furniture offers a collection of home office desks that are meant to fit in almost any size work space. There are even desk options that mount to the wall if your floor space is somewhat constricted. Gus Modern's desks fit a mid-century themed home, taking their inspiration from furniture of the 1950s (who wouldn't want an office modeled after the set of Mad Men?). Modern desk chairs are both ergonomic, comfortable and breathable, with many designs constructed to accommodate your eight-hour day. Look to Calligaris for adjustable desk chairs that are versatile and statement making or consider a classic choice from the Kartell collection like the Ghost Chair or the Four Table. An executive deserves a well-designed executive chair from Vitra and suit a conference table with contemporary armchairs too. Lastly, keep all of those loose documents stored in any of the office storage furniture by Blu Dot.
How to Choose the Best Office Furniture
Choosing furniture for any room requires paying careful attention to the layout and design of the room. You have to determine where to position the desk, any office storage, shelving (if you have the space) and what kind of chair will most appropriately fit in the area. With an oversized desk or storage shelves that are just too big, you'll wind up with an uncomfortable working environment. Before you select new office furniture, measure the exact space where you will place the furniture pieces to know what sizes you are able to work with. Be mindful of dimensions like width, length and height (taller desks will require taller task chairs, etc.). You can also refine your options by the colors and finishes that will blend in seamlessly with your existing decor, and if you favor cohesion in your workspace, consider shopping desks and chairs from the same designer. If you have any questions about the office furniture featured here, please call our furniture experts at 877.445.4486.
Other Considerations
The last thing you'll want is a stuffy office space. Keep your home office cool with a fan from Modern Fan Company or Minka Aire. These stylish, contemporary ceiling fan designs introduce fresh air and a cool personality into an area that would otherwise just be used for work. You can further add character to the room with fun and playful desktop accessories or place a George Nelson clock on the wall for noticeable decoration. And finally, look to the assortment of office lighting for a variety of lamps and ceiling lights that ensure you'll have plenty of illumination to stay productive.
Show Less
Related Products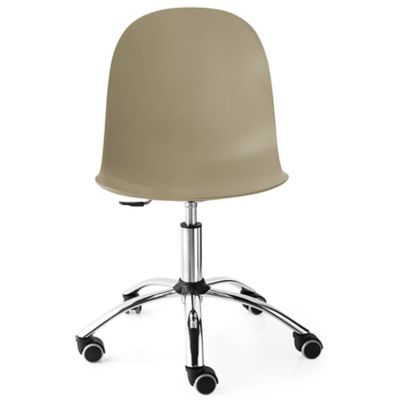 Simple, chic and loaded with functionality. The Academy ...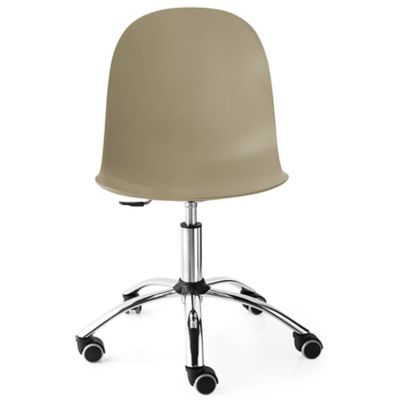 Description:
Simple, chic and loaded with functionality. The Academy Swivel Office Chair by Connubia packs plenty of features into its Chromed Metal frame, with useful height adjustment and swivel capabilities. The Polypropylene shell provides a comfortable, durable frame with modern appeal, ...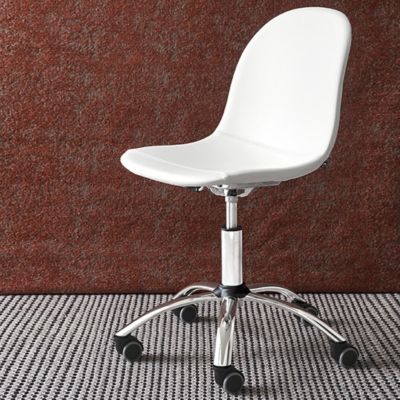 Professional in design and luxurious in comfort. With ...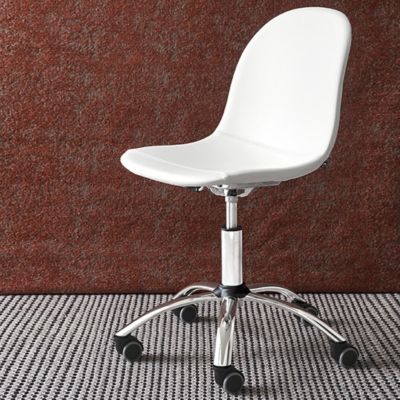 Description:
Professional in design and luxurious in comfort. With an Optic White Skuba seat, the Academy Upholstered Swivel Office Chair by Connubia offers excellent cushioning over a spacious shell. The Metal base features adjustable height, an excellent swivel mechanism and a ...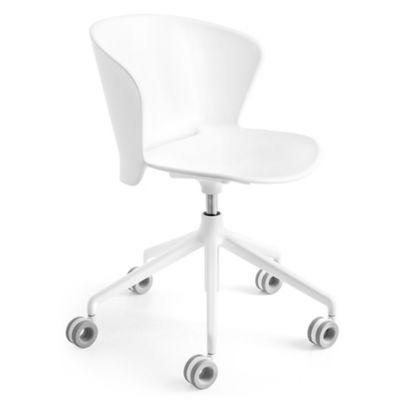 Different from traditional office chairs in all the ...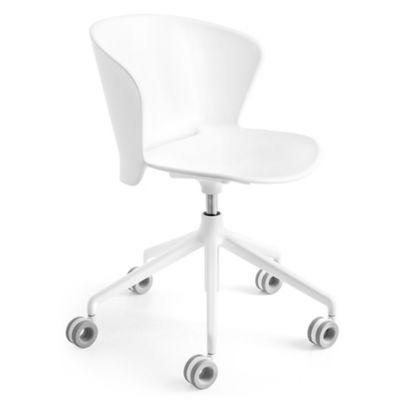 Description:
Different from traditional office chairs in all the right ways, the Calligaris Bahia Office Swivel Chair brings style and functionality to your workplace. The Matt Optic White Aluminum frame has a gas-lift mechanism for adjusting height, while the Polypropylene seat ...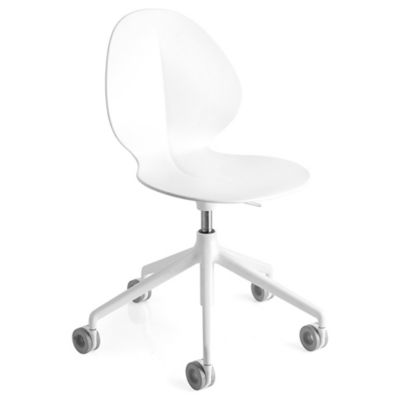 The straightforward design of the Calligaris Basil Office ...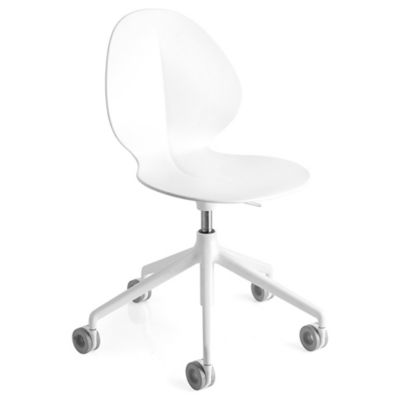 Description:
The straightforward design of the Calligaris Basil Office Swivel Chair delivers maximum comfort and a professional aesthetic. The Matt Optic White Aluminum frame remains understated while providing functionality, featuring a gas-lift adjuster and a swivel mechanism. The Polypropylene seat offers ...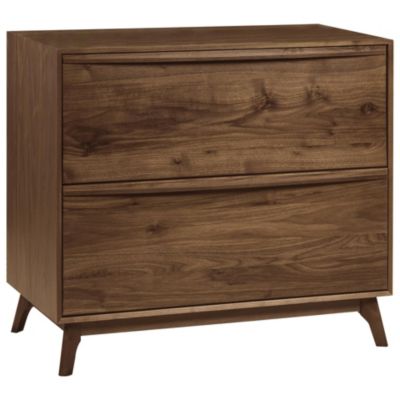 Disorganized paperwork has met its match. The Copeland ...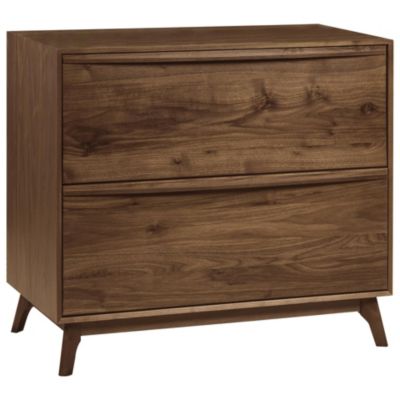 Description:
Disorganized paperwork has met its match. The Copeland Furniture Catalina File Cabinet is an oversized cabinet that can hold numerous legal or letter-size folders. And the top is expansive enough to double as a printer stand. Anti-tip locks keep the ...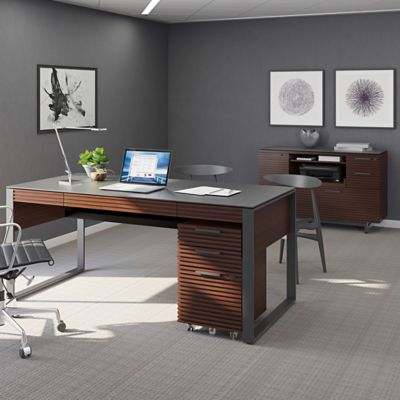 Now you can work and play with the ...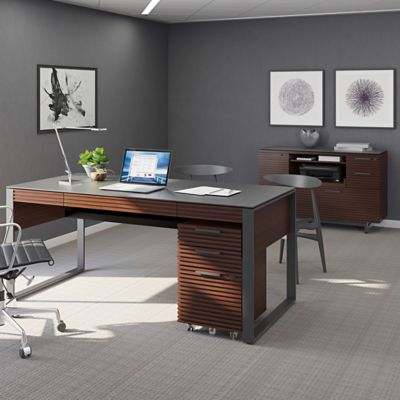 Description:
Now you can work and play with the seamless modern style of the BDI Corridor Home Theater and Office Collection. This comprehensive collection--including the Corridor Bar, media stands and office furniture--is notable for its signature streamlined slats, smooth black micro-etched ...