Why We Love Home Hardware
Walls can be more than just the things that hold your roof up. Your walls are blank canvases on which home hardware can provide the ideal personalizing touch, especially if your personality leans toward neat and tidy. With a variety of hooks, racks and holders, home hardware turns your walls into convenient organizational tools. And such organizational solutions are more than merely functional. They add pops of vibrant color or sleek chrome, they are clean and contemporary or fun and completely quirky.
Where Home Hardware Works Best
Hardware plays a necessary role in a variety of rooms of the house. Outside, modern doorbells and house numbers identify and personalize your front entry, creating a welcoming space to friends and family. You'll also find an assortment of stylish mailboxes that will establish your decorative character immediately. Meanwhile, indoors, coat hooks improve storage in kitchens, living rooms, bedrooms and even the hallway. Any available wall space easily allows for a stylish hook or rack, providing eye-catching organizing you'll appreciate. Finally, in the bathroom, sleek stainless steel towel rails and toilet paper holders work to help keep things clean. For any space, indoors or out, these home hardware accessories are guaranteed to add a noticeable look you will love.
Home Hardware For Every Style
Not only functional, hardware is also very fashionable and has a unique way of working its way into almost any home style. From ultra-modern spaces to those decorated with traditional good looks, home hardware has no problem fitting in. Contemporary rooms benefit from the stainless steel hardware in the Blomus collection. Blomus crafts useful hardware you'll love adding to the kitchen, the bath or outdoors. On the front porch, create a warm welcome any of the doorbell buttons in the Spore assortment and choose a retro-inspired design from Modern Mailbox to happily greet your neighborhood's mail carrier. And look to HouseArt's letters and numbers to announce your home's address. Lastly, for stylish wall shelves you can you just about anywhere in the home, look to Kartell's selection of hardware.
Choosing The Best Home Hardware
Most home hardware designs are considered accessories to your already well-decorated home. However, you'll want to pay careful attention to the sizes and colors/finishes you choose to introduce to your home. First, identify just what kind of hardware you need. Is it a new mailbox by the front door? A brightly-lit doorbell your guests will adore? Or bath accessories to make getting ready in the morning that much easier? For the front porch hardware found in this assortment, try to choose pieces that make the entry shine with inviting personality. Mailboxes and doorbells are available in multiple shapes and sizes to fit your situation, just remember to properly measure your space first. Bath hardware is best selected as a group of items in consistent finishes so as to unify the look and feel of the room. And before you choose any wall hooks or racks, be certain the structure of your walls can appropriately accommodate the shelf. If you have any questions about the home hardware featured here, please call our decor experts at 877.445.4486.
Other Considerations
You'll like complementing these home hardware products with a variety of similarly designed contemporary home furnishings, including bedding and textiles, rugs, mirrors, kitchen tools, tabletop accents and much more. Look to the decorative accessories category for vases, bowls, trays, centerpieces and candles you can use to blend in with your home furnishings and hardware. You'll notice these home furnishings and decorative accessories feature all of the unique accents you need to truly give your home its own personality.
Related Products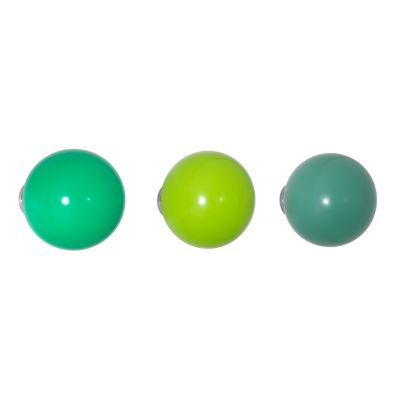 An exploration of color. Create pops of bursting ...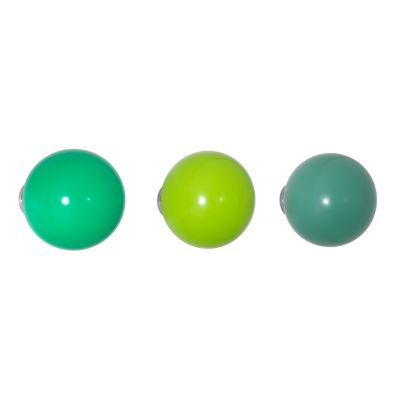 Description:
An exploration of color. Create pops of bursting vibrancy across your home with the Hella Jongerius designed Coat Dots from Vitra. Beautiful wooden spheres are painted in striking hues; they mount to one's wall with a concealed backplate. In sequence, ...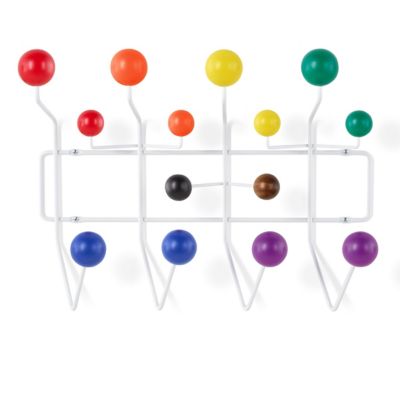 Elevate the decor of your home and support ...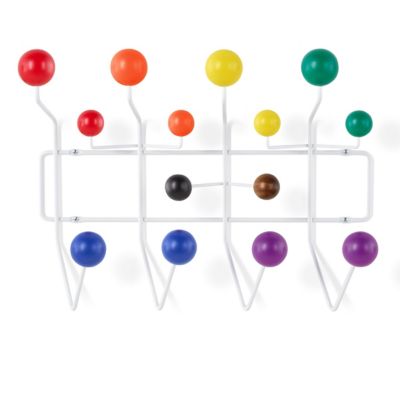 Description:
Elevate the decor of your home and support LGBTQ+ people throughout the world with the Hang-It-All Pride Edition from Herman Miller, a new edition of an old favorite. Consisting of a series of rounded knobs perfect for hanging hats and ...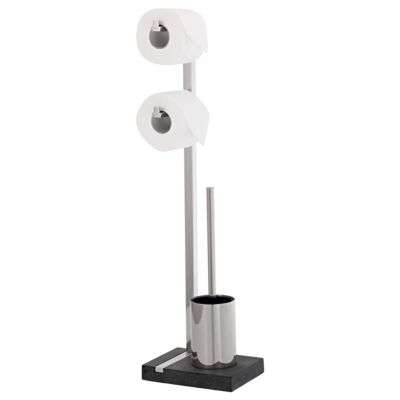 An everyday product elevated into something of atypical ...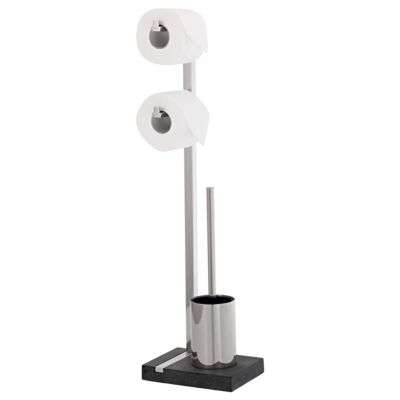 Description:
An everyday product elevated into something of atypical beauty--that's the Blomus MENOTO Toilet Butler. Features a two-roll stand made of stainless steel, a base of artificial stone and a modernist steel and plastic toilet brush. The MENOTO's glossy steel and ...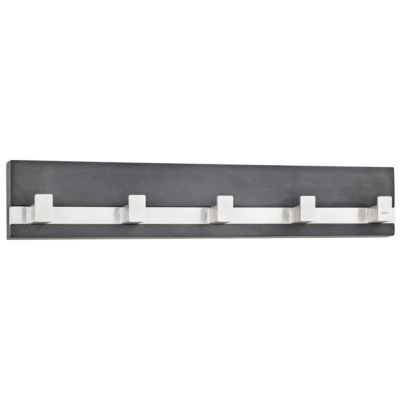 Give your coats, bags and scarves a cool, ...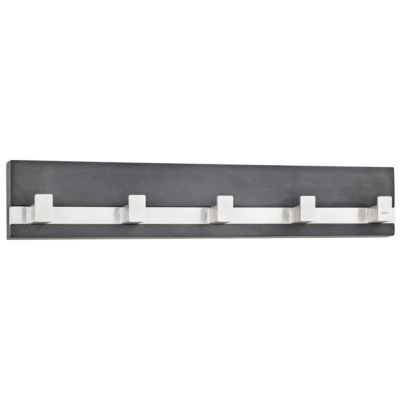 Description:
Give your coats, bags and scarves a cool, contemporary place to hang out with the Blomus MENOTO Wall-Mounted Coat Rack. It features a bar of matte stainless steel--complete with five hooks--set flush within a slab of natural-looking cast Polystone. Included ...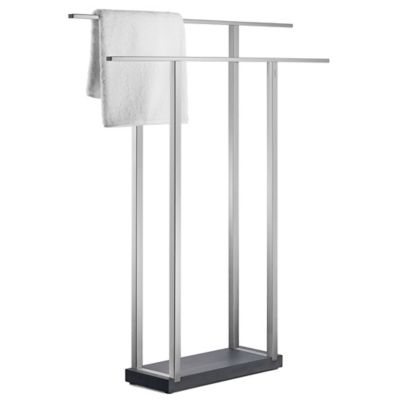 Keep bath towels large and small clean and ...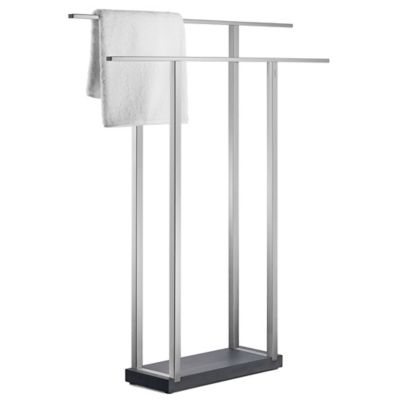 Description:
Keep bath towels large and small clean and dry on the Blomus MENOTO Wide Towel Rack. The rack includes two bars more than 2 feet wide. The entire stainless steel structure is complemented by and kept stable with a base ...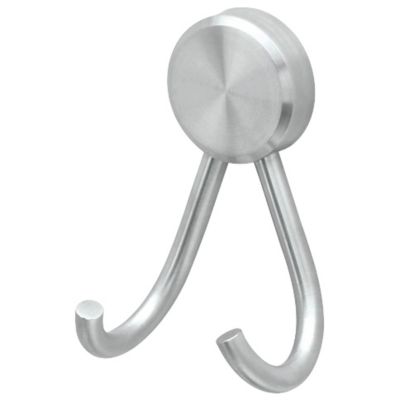 The Blomus MURO Double Wall Hook employs sturdy ...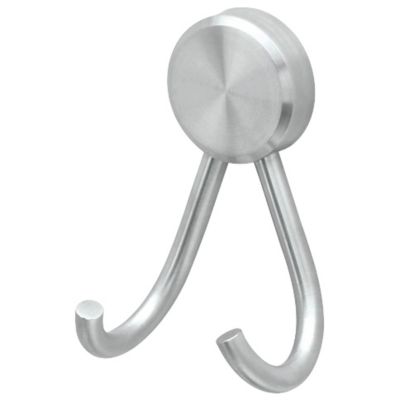 Description:
The Blomus MURO Double Wall Hook employs sturdy J-hooks to aid in home organization while adding an element of confident composition to daily living. The MURO Double Hook features stainless steel. Color: Metallics. Additional Color: Silver.