Ideas & Advice: Ceiling Fans
VIEW ALL IDEAS + ADVICE
Why We Love Modern Fans
There's no question that we are real fans of fans. After all, there's no better way to maximize both your comfort and your energy cost dollar. In the summer, ceiling fans add refreshing circulation and can speed up the spread of cool air from an a/c unit. In the winter, that same circulation helps draw heat down from the ceiling and evenly distribute it throughout a space. As wonderfully energy efficient as they are, today's modern fans also make eye-catching design elements. A wide range of design styles--from ultra-contemporary to restoration fans to tropical ceiling fans -- means you're sure to find a fan that suits your taste perfectly.
Where Fans Work Best
Fans have the ability to work themselves into almost any room, whether it is a ceiling fan overhead or a well-chosen portable fan for your desk. Ceiling fans are especially useful in spaces where people are apt to linger and relax and will make them even more comfortable. As such, they are especially valuable in living rooms and dining rooms. In rooms with lower ceilings, such as the bedroom or laundry room, use hugger ceiling fans. These flushmounted ceiling fans are ideal in spaces where the ceiling to floor height is less than 8 feet. Outdoors, look to the selection of patio fans and keep things tropical with a palm-leaf ceiling fan. Decorative floor fans and table fans are ideal for portability and versatility, making them a good fit for stuffy offices. And if mounting a fan to the ceiling is not an option in your space, check out the variety of wall fans. In any of these spaces, if you need more ambient light as well as circulation, consider choosing a ceiling fan with light. Finally, a large ceiling fan works well in great rooms or large, open living rooms.
Fan Brands We Love
There are many options for fans at Lumens that can address a number of interior design styles. The styles range from classic and traditional options to stainless steel, sleek and modern fans, all from a large assortment of brands we love. If your home follows a contemporary aesthetic, you'll appreciate the ceiling fans from Modern Fan Company or Minka Aire. In a transitionally styled space, look to Casablanca Fans or Craftmade Fans. You're also sure to like the fun portable fan designs from Fanimation. Finally, if you need something that will really stand out in a room while also serving a functional purpose of moving air, take a look at the selection of dual ceiling fans or caged ceiling fans.
Choosing the Best Fan
Choosing the perfect fan for your home can leave you spinning. To find the best fan, the first thing you need to do is determine the fan's location -- do you need a portable fan that can move from room to room or a ceiling mounted fan? Once you know its purpose, refine your options by category and start looking through the styles that appeal to your home. Next, you'll need to properly measure the space where the fan will be installed (for ceiling fans) and choose the appropriate size. For help with fan blade span and diameter, look to our ceiling fan size chart. And check out our complete guide on how to choose a ceiling fan for more tips and commonly asked questions. If you have any questions about the fans featured here, please call our experts at 877.445.4486.
Other Considerations
Fans are just as useful outdoors as they are inside. In porches, patios and gazebos, outdoor ceiling fans create comforting breezes when they're otherwise lacking. Indoors or out, the streamlined look of contemporary ceiling fans adds a sense of speed to the modern decor while also accomplishing the task of facilitating a cool breeze. Finally, if energy efficiency is your thing, the innovation of DC motor technology makes DC ceiling fans even more efficient. And consider furthering the energy efficiency of a fan by choosing a ceiling fan with an integrated LED light kit.
Related Products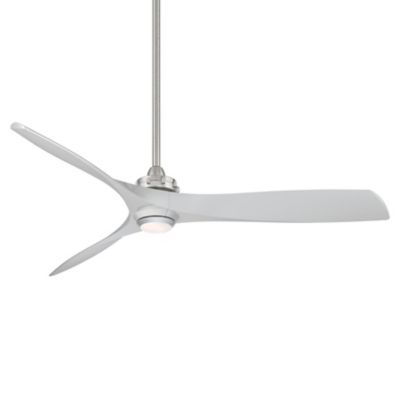 Minka Aire's Aviation LED Ceiling Fan is a ...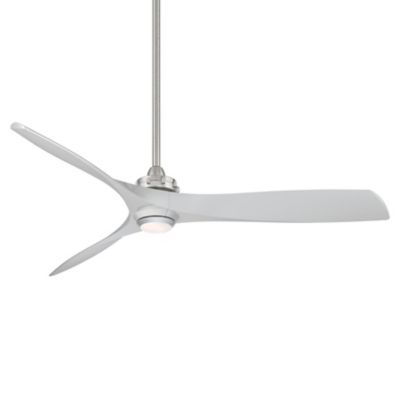 Description:
Minka Aire's Aviation LED Ceiling Fan is a Brushed Nickel beauty that takes its inspiration from early propeller aircraft. The 60 inch blade span produces over 6500 cubic feet of airflow per minute with a whisper quiet DC fan motor. ...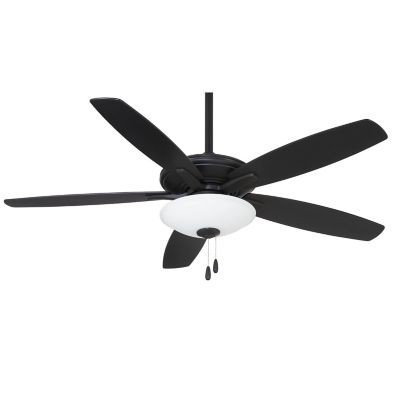 The Minka Aire Mojo Ceiling Fan has the ...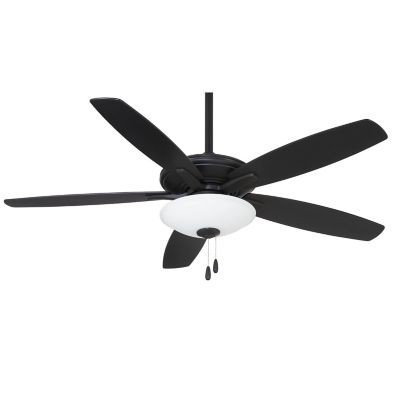 Description:
The Minka Aire Mojo Ceiling Fan has the look of a classic fan, updated with smooth, more relaxed lines. Includes 5 reversible blades, a low profile 3-bulb light kit with glass shade and a 6" downrod. Features a 3-speed pull ...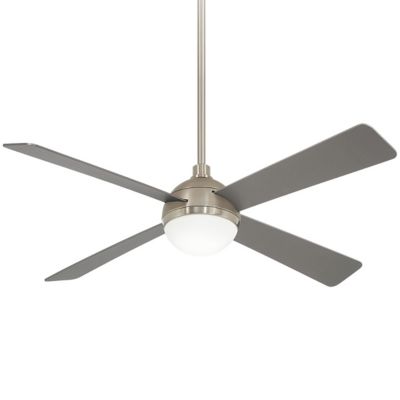 Fashioned with sophistication yet still giving plenty airflow ...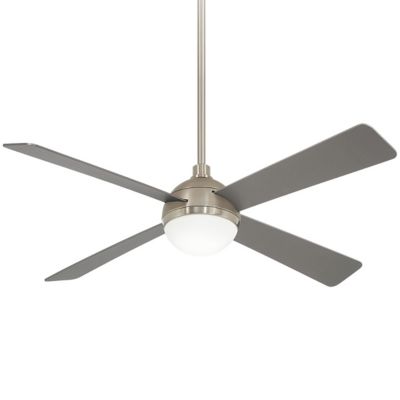 Description:
Fashioned with sophistication yet still giving plenty airflow into any modern interior space, the Orb Ceiling Fan is streamlined to perfection. It globe-like structure features beautiful metal accents to complement the overall design with plywood blades wrapped with a paper ...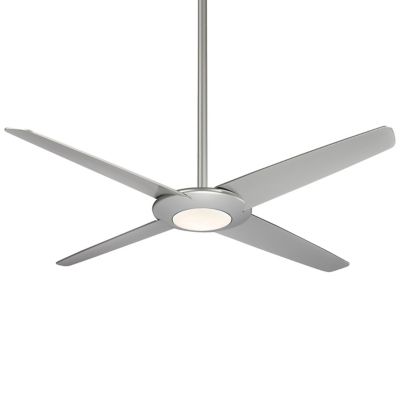 The aptly named Pancake XL Ceiling Fan by ...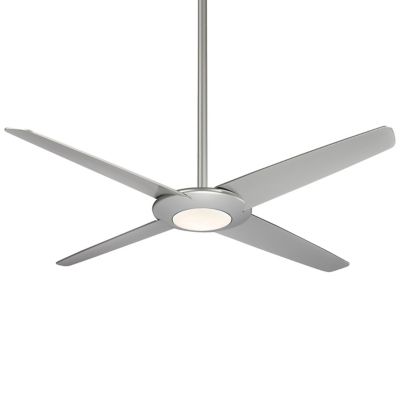 Description:
The aptly named Pancake XL Ceiling Fan by Minka Aire offers a slender but wide profile – much like its delightful breakfast counterpart. But don't underestimate this slim beauty, the Pancake XL produces over 6000 cubic feet of airflow per ...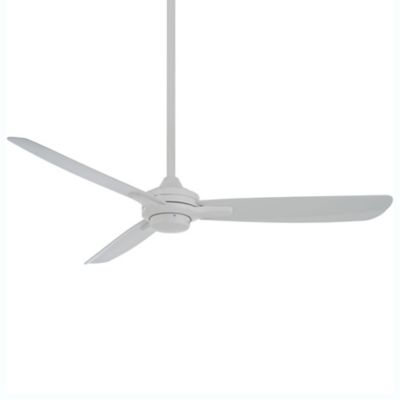 Inspired by the architectural trends of the 1950s, ...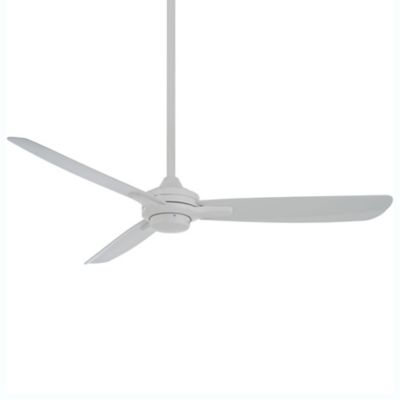 Description:
Inspired by the architectural trends of the 1950s, the Minka Aire Rudolph Ceiling Fan offers a clean, 3-blade cooling system with sleek, retro cast blade holders and a touch of modernity. Made from metal, the Rudolph Ceiling Fan revolves fluidly ...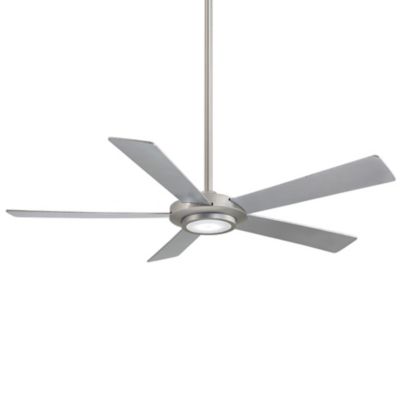 The low-profile, minimalist design of the Minka Aire ...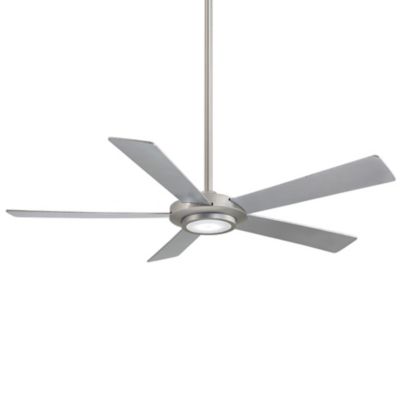 Description:
The low-profile, minimalist design of the Minka Aire Fans Sabot Ceiling Fan will complement any living or working space while providing much needed airflow and energy-efficient lighting. Its simplistic use of woods and metals in its body and blades stand ...