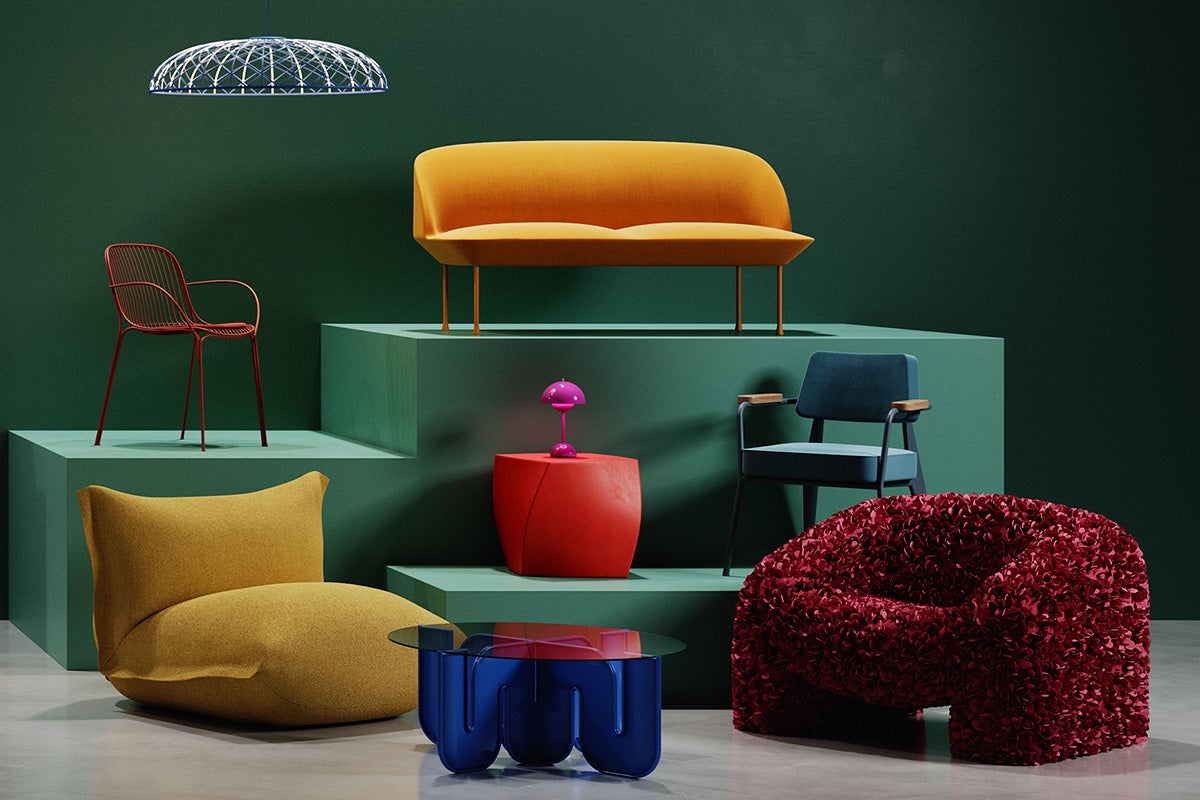 While full-time furniture pieces like lounge chairs, sectionals and dining sets have long held the spotlight in interior design, waiting in the wings is the unsung hero of home décor: accent furniture. These smaller yet no-less-impactful pieces can transform a space, infusing entryways and living spaces with style, personality and a subtle but intentional flair of sophistication.
Complementing an existing furniture ensemble, accent furniture has the ability to add depth and visual interest to interior spaces, breathing new life into tired corners or sprucing up minimalist designs. Unlike their larger counterparts, accent pieces aren't intended to dominate a room. Instead, accent seating, tables and décor add artful punctuation to interior spaces, making practical, functional use of nooks and crannies throughout the home.
Accent Seating: From Chairs to Benches and Poufs
One of the most versatile categories of accent furniture is accent seating. Whether it's an elegant occasional chair nestled into a cozy corner, a colorful ottoman or a simple bench, accent seating offers additional—and flexible—places for relaxation while providing an opportunity to introduce rich textures, bold patterns or unexpected colors that can seamlessly elevate a room's décor and ambiance.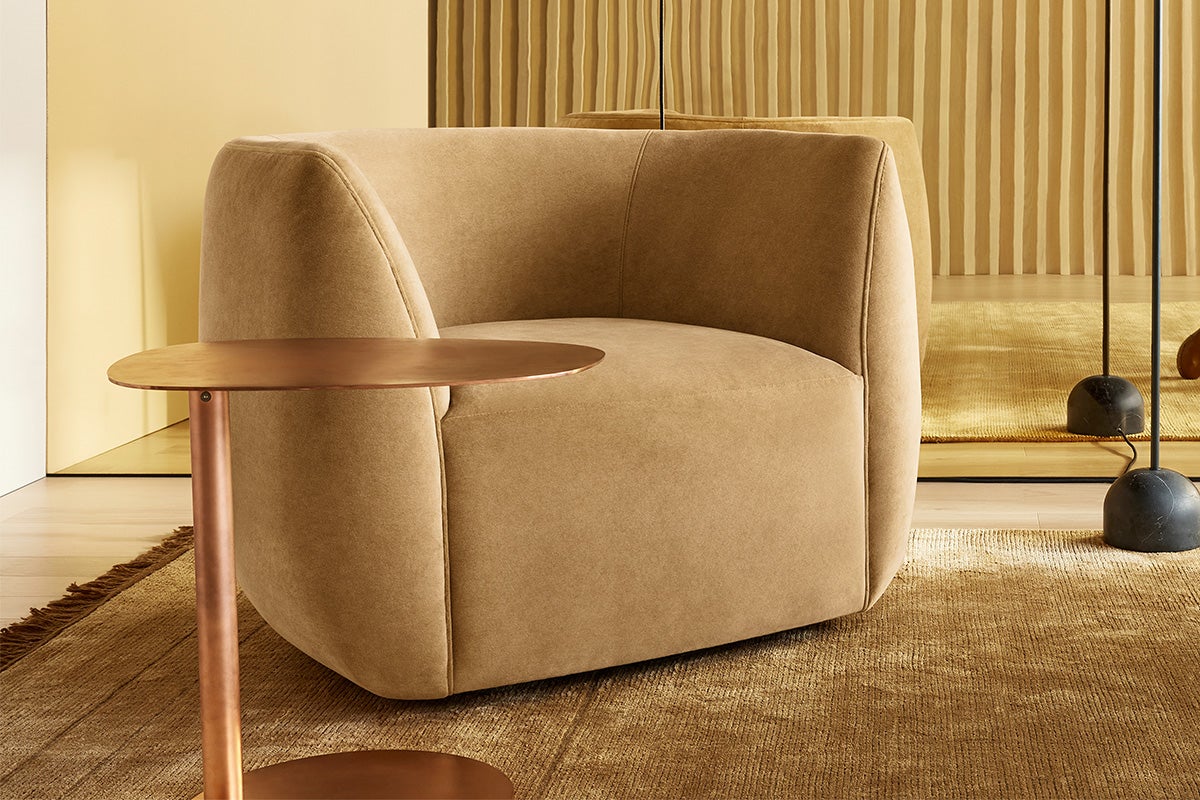 Identify the Perfect Spot: Look for an empty corner, a nook ripe for reading or a bare wall that could benefit from an accent chair. Consider the room's overall design and choose a chair with materials or upholstery that complements the existing furniture and color scheme.
Embrace Variety: Experiment with different styles, shapes and materials. A classic wingback design or the timeless curves of a mid-century modern chair? Choose a fabric, pattern or material that fits the room's aesthetic.
Create a Cozy Vignette: Surround the accent chair with a small side table or a sleek floor lamp to enhance the space's functionality. Add a decorative throw pillow or a cozy blanket for extra comfort and visual appeal.
Benches are another versatile option that can be used in both living and dining spaces where additional seating is sometimes necessary. When the bench isn't occupied by guests, this accent piece can transform into a subtle storage piece for blankets, books and other intentionally placed trinkets.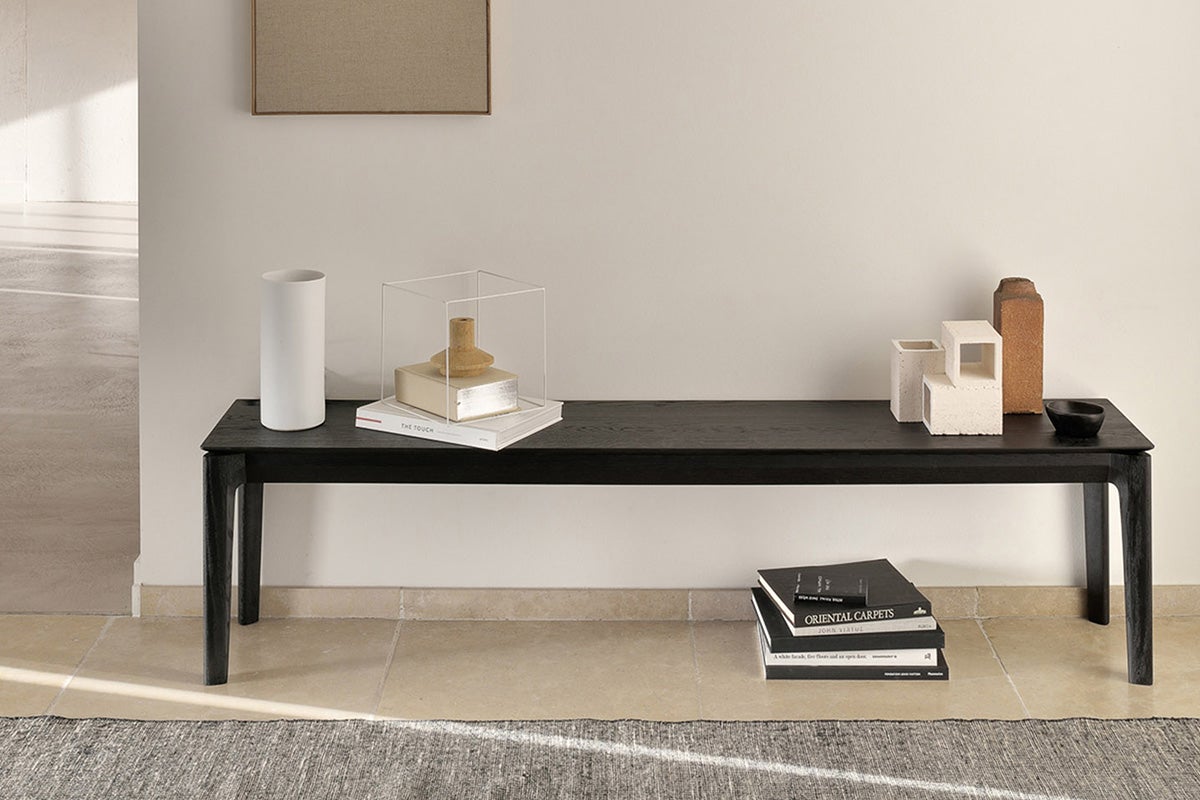 Define the Purpose: Determine exactly how the bench can be of utmost use. Will it serve as a decorative element in the entryway or as seating at an extendable dining table? Understanding the bench's purpose will help in selecting the right size, style and material.
Consider Storage: Many benches come with built-in storage options, providing a practical solution for stashing shoes, blankets and books. A bench can become an attractive small-space design solution where maximizing functionality is essential.
Style Your Accent Bench: Add cushions or seat pads to include a pop of color or unexpected texture to the room's mise-en-scene. Decorative pillows, baskets or plants can also create an inviting, personalized look.
Poufs or low stools are playful accent pieces that can provide flexible seating throughout the home. A smaller piece of accent furniture, poufs can incorporate surprising textures that would be too dramatic or overbearing in a larger piece of full-time furniture. When opting for low stools, these pieces can also become convenient, inconspicuous storage spaces for plants, books, and even a place to set your drink down during family gatherings.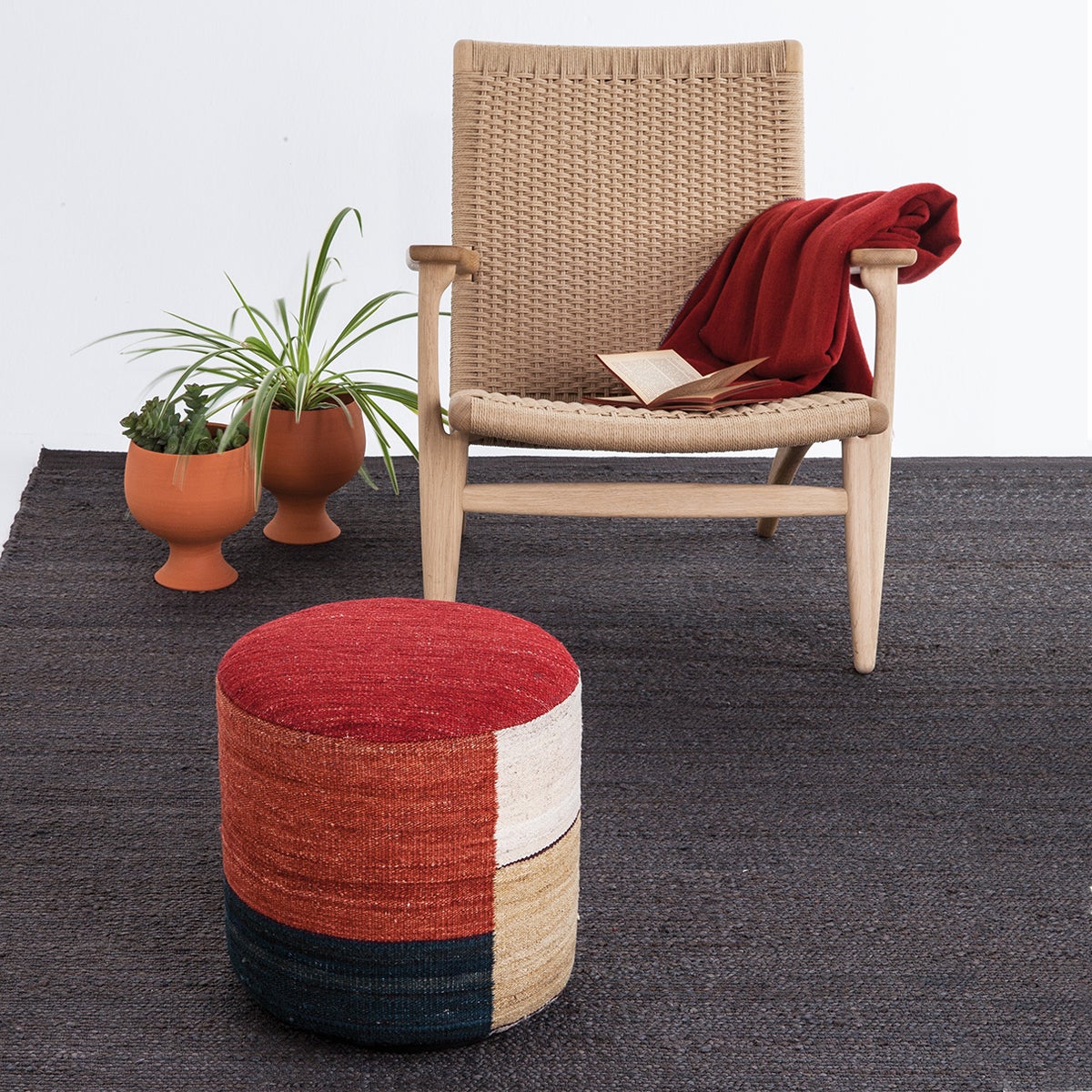 Flexible Seating: Poufs and low stools are ideal for providing additional seating options in living rooms, bedrooms or outdoor spaces—provided you select a material that can weather the natural elements. Arrange these pieces around a coffee table or in a circle for an intimate-yet-casual gathering spot.
Mix and Match: Create an eclectic and visually appealing arrangement by playing with different shapes, textures or sizes. Consider incorporating a mix of solid colors, patterns or materials like leather or woven fabrics.
Multifunctional Marvels: Poufs and low stools can also serve as footrests, makeshift tables and even decorative accents. A tray placed on top of a wooden stool or boucle pouf creates an eye-catching display for your favorite pieces of home décor.
Accent Tables: Centerpieces of Style + Functionality
Nestled beside a sofa or an armchair, a tasteful side table can be home to a well-loved to-be-read pile, a carefully curated collection of photos or mementos, or a convenient place to set down a morning coffee or an evening cocktail. A slender console table adds convenience and style to hallways or entryways, while a low coffee table can become the centerpiece of a living room. The key is to select an accent table that harmonizes with the existing aesthetic, whether it be vintage, modern or eclectic, while adding a distinct touch of charm.
Perhaps the most well-known of accent tables is the coffee table. Often serving as the focal point of the living room, coffee tables combine style and functionality and come in a range of sizes, shapes and materials.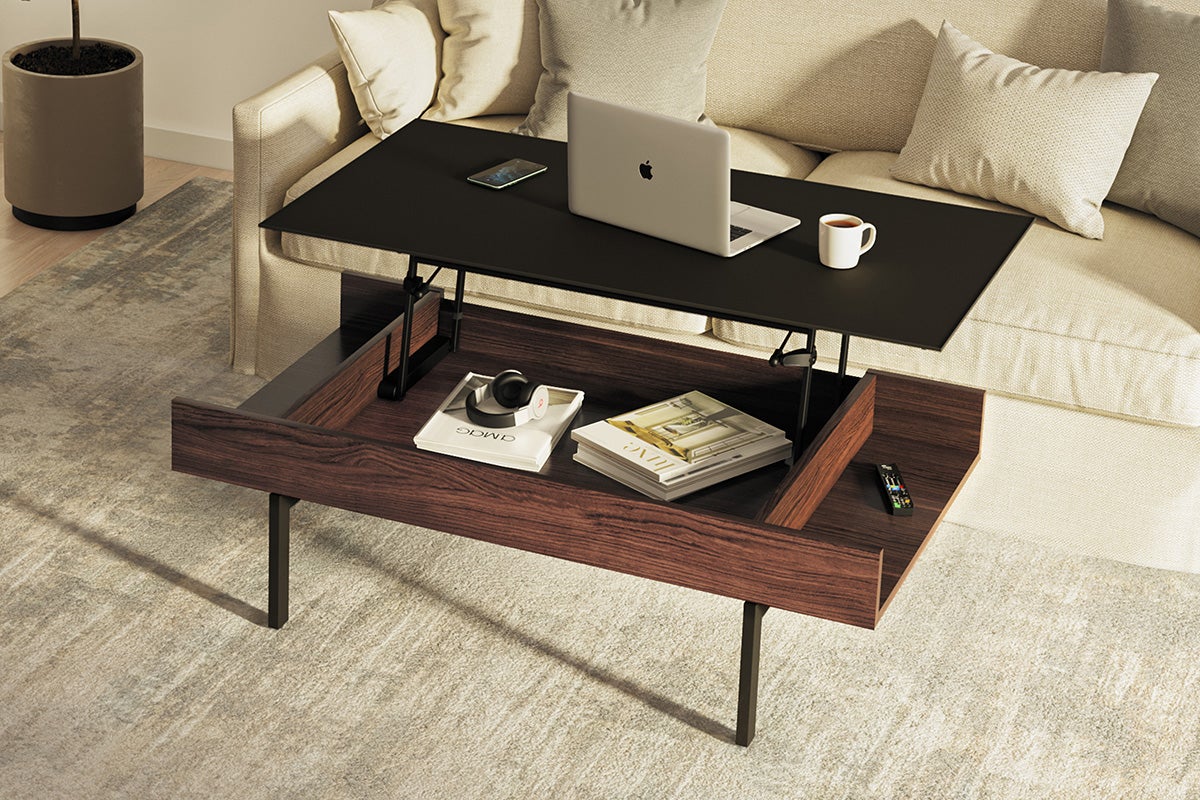 Proportions and Placement: Consider the size and scale of the living room to determine the ideal coffee table dimensions. Ensure that the size selected complements the surrounding furniture—not too large and not too small—without overwhelming the space. Place the accent table within easy reach of the seating area, allowing for a comfortable and convenient surface to place drinks, books, candles or other décor.
Style and Material Selection: Choose a coffee table that aligns with the overall design aesthetic of the living room. For a contemporary look, opt for slim, minimalist designs with materials like glass or metal. If you prefer a more rustic or traditional feel, look toward wooden tables with intricate detailing or finishes to add warmth and character to the room.
Different than a coffee table in size and placement is an end table, which can be incorporated into various rooms and settings. A smaller accent table, end tables can easily be moved wherever they might be needed.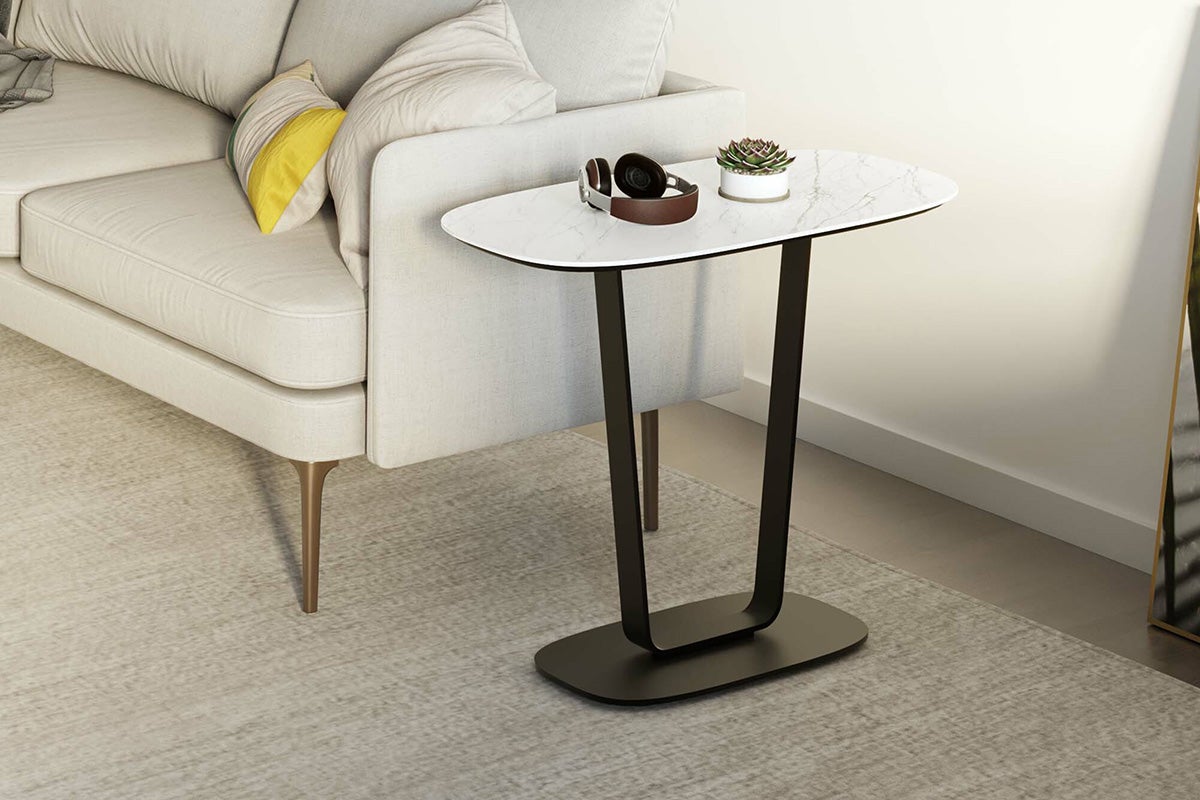 Purposeful Placement: Identify areas in the home that could benefit from the addition of an end table. A suitable companion to sofas, armchairs or beds, end tables provide a convenient surface for home items like lamps, remote controls or a cup of tea. Consider practicality when determining the right location for your end table.
Size and Proportions: Ensure that the end table's height and surface area are proportionate to the furniture it accompanies. Aim for a table that is similar in height to the surrounding seating and has enough surface space to accommodate essentials without overwhelming the area.
Style Harmony: Coordinate the end table's design with the overall style of the room. Choose a complementary material, finish or color that aligns with your existing furniture and décor. For an eclectic but cohesive look, consider mixing and matching styles to add visual interest.
Ah, the five o'clock accent table: the cocktail table. Designed to anchor social spaces and facilitate gatherings, a cocktail table adds a touch of sophistication to post-WFH routines, offering functionality in a range of styles.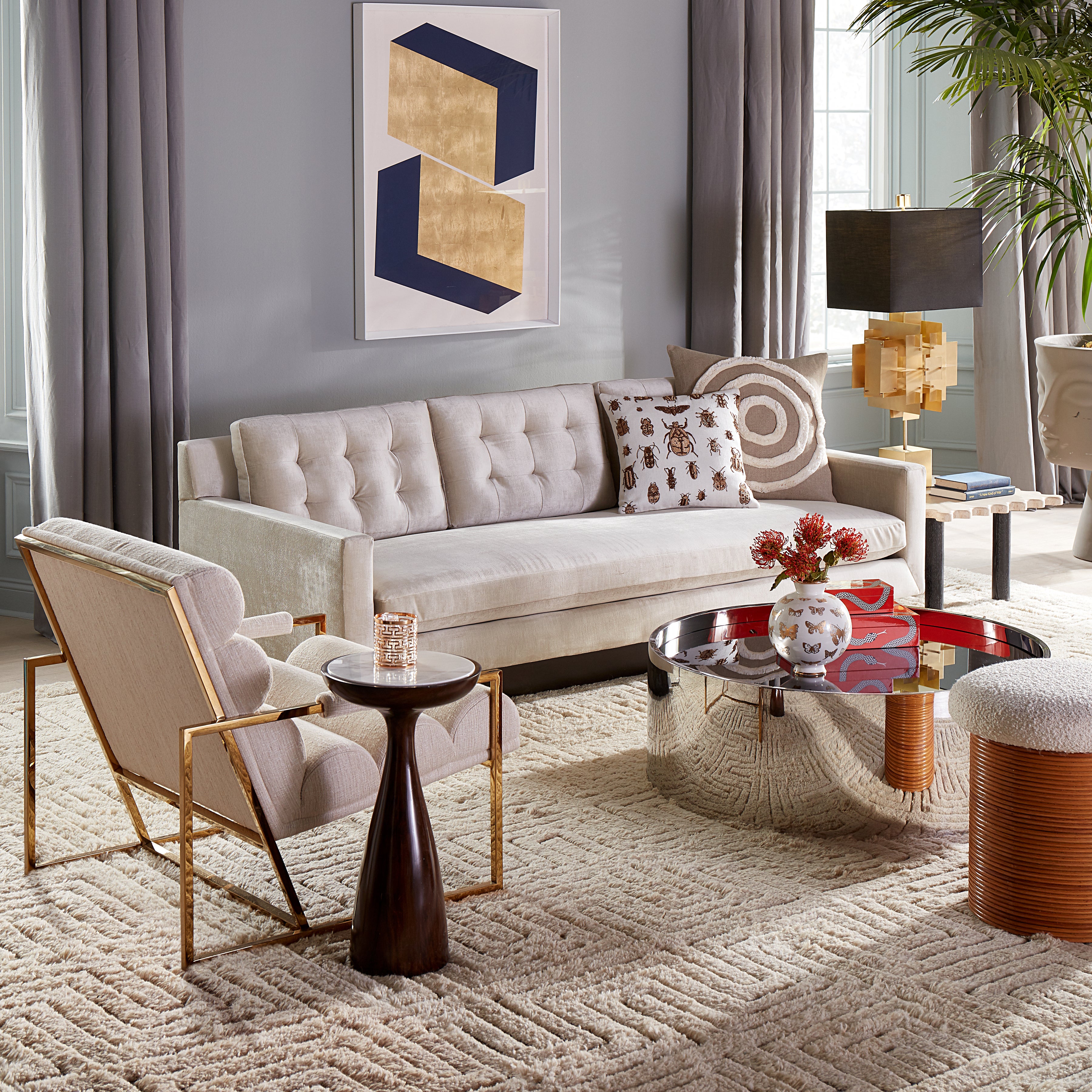 Space Considerations: Assess the available space and layout of the living or entertainment space to determine the ideal size and shape for a cocktail table. Strike a balance between providing enough surface area for drinks and snacks while allowing for comfortable movement around the room.
Design Statement: A cocktail table can be the piece of accent furniture in your home that makes a statement while complementing the surrounding furniture. Consider unique shapes, interesting materials or eye-catching finishes. A glass top can create an open and airy feel, while a solid wood or metal table can infuse cocktail hour with a sense of sophistication and elegance.
Accent Décor: Design is in the Details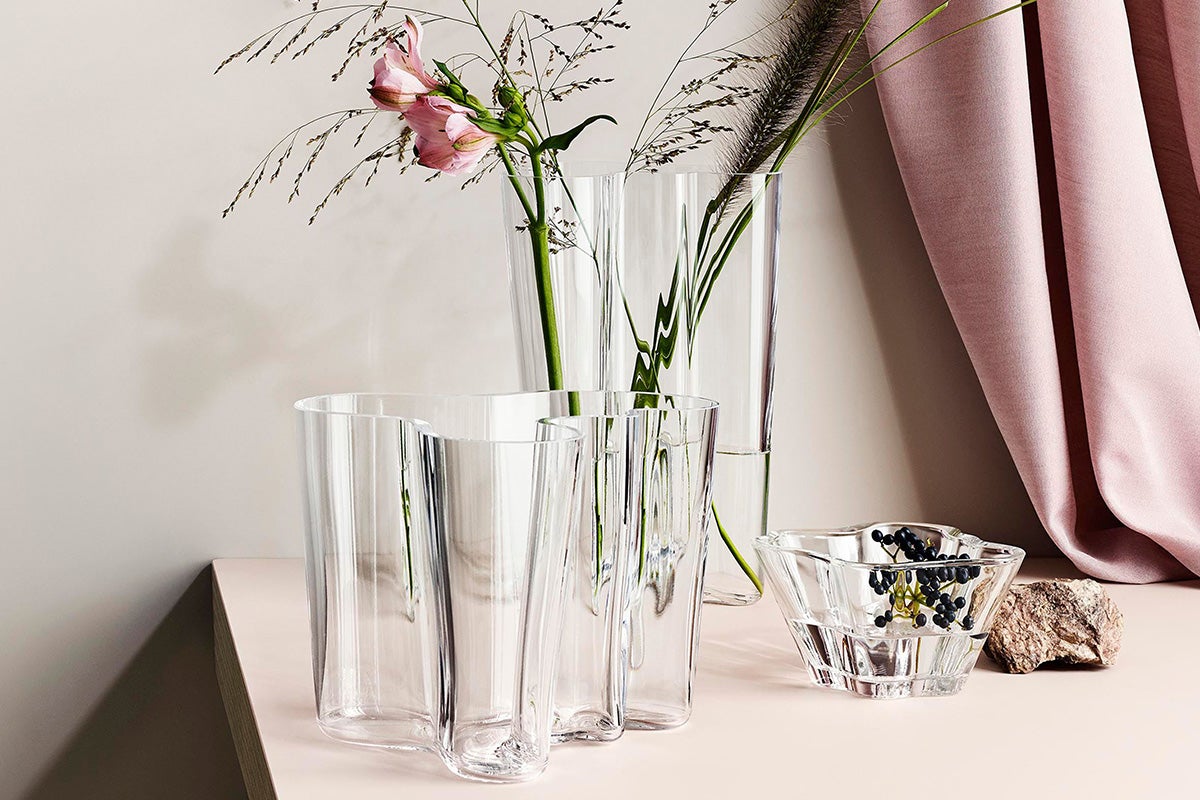 Incorporating accent décor, like glassware or vases, a few handpicked items from a personal collection, or even a well-placed table lamp can add a sense of curated artistry to interior spaces. Vases and glassware can serve as a home for fresh or faux flowers, branches or greenery while bringing a natural vibrancy to the indoors, while table lamps provide both functional lighting and visual interest, contributing to the overall ambiance and mood of the space. Carefully selected and placed accent décor can serve to spark conversation or guide the eye, adding depth to a room's overall character.
From adding a touch of welcome texture to creating intimate conversation nooks or convenient places of functional—and well-styled—storage throughout the home, the allure of accent furniture lies in its ability to transform a space in small, unexpected ways. Smaller pieces like accent chairs, tables and décor provide the opportunity to experiment with new looks, materials and styles without fear—all while adding intrigue, depth and character to interior spaces.