Living Room Lighting
Learn More About Living Room Lighting
Why We Love Living Room Lighting
Make your living room memorable with well-chosen modern lighting. Though you may have the furniture that reflects your personal style, you'll need proper lighting to bring it all to life. And, why not? The living room is a home inside your home if you really think about it. It's where your friends and family sit down to socialize or simply to relax. It's where you go to watch the game or to catch up on your favorite book. It's your personal island, your escape. And as with any common living space, you don't want to be left in the dark.
Read More
Where Living Room Lighting Works Best
As one the larger rooms of your home, successful living room lighting is best accomplished with a variety of different fixtures. A living room can have many different highlights, whether it be a painting, a piano or even a television. These highlights can dictate the layout of the room and the best lighting options for it. For example, flexible track lighting gives you the freedom to illuminate those areas that bring out the best qualities of your living space, whereas picture lights offer a more focused approach, brightening specific items that express your own unique style or of course, that work of art you have hanging on the wall. And what is a living room without lamps? Thanks in part to their portability and versatile nature, table lamps are a necessary element of living rooms and great rooms. Anytime you choose redecorate or rearrange, they will happily accommodate your design decisions and move at a moment's notice. Floor lamps are also go-to choices of lighting for the living room. Ambient floor lamps can be placed in the corner of the room to deliver general illumination, or you may want to consider a reading lamp for its focused task lighting. Finally, to help make a statement in the room, turn to a decorative ceiling light. Living room ceiling lights, including pendants, chandeliers, flushmounts and recessed fixtures provide eye-catching design and a functional source of downlight you'll be sure to appreciate. With the right mix of lighting, you'll be able to create a well-rounded design for your living room.
A Living Room Light Fixture for Every Style
With such a vast collection of light fixtures for the living room, there are many options to fit your home's specific interior design scheme. Whether your living room follows a traditional aesthetic or is filled with furniture inspired by retro and mid-century design, you'll find just the right ceiling lights and lamps you need here. Modern living areas will appreciate the pendant lighting and sconces in the Arturo Alvarez collection or check out Muuto's assortment for a noticeably Scandinavian look. Rich Brilliant Willing offers a celebrated selection of unique suspension lights, as well as stunning sconces to dress up your bare walls. In the table lamps department, look to any of the iconic styles offered by Artemide including the popular Tolomeo and Tizio collections. And if it's a familiar arc floor lamp you've got your mind on, there's no better choice than the Arco from FLOS. Finally, to keep your home energy efficient, look to the LED living room lighting available.
Choosing the Best Living Room Lighting
While a table lamp or floor lamp is portable and easy to introduce into any room, you'll need to pay closer attention to your selection of ceiling lights and sconces. Ceiling lights, including track systems, pendants and can lights all come in varying shapes and sizes. You'll need to properly measure the area where your ceiling light will be installed to gauge the right size to choose while being mindful of dimensions like height, width, diameter and hanging length (for chandeliers, pendant lights and other suspensions). And whether you prefer bright, focused task lighting or more general, warm illumination, you'll want to check out a fixture's lumens chart and light source type. With a size and shape in mind for your living room lighting, you can then seek to choose colors, finishes and features that are consistent with the rest of the room's decor. If you have any questions about the living room light fixtures and lamps featured here, please call our lighting experts at 877.445.4486.
Other Considerations
Once you have your lighting choices all picked out, why not consider giving your furniture a much-needed refresh too? Living room furniture includes sofas, sectionals, lounge chairs, accent tables and other pieces that are needed to really tie the space together. You may also appreciate the presence of cool, fresh air in the living room. As an area of the home where multiple people are bound to gather, you'll want to keep the airflow moving with the help of a ceiling fan. Many ceiling fans also include optional light kits too, effectively allowing you to have airflow in the room while also providing a lighting solution. Lastly, set the mood for those low light kind of nights with a light dimmer. Dimming switches are easy to install with modern fixtures and can make a world of difference for the atmosphere of the room.
Show Less
Related Products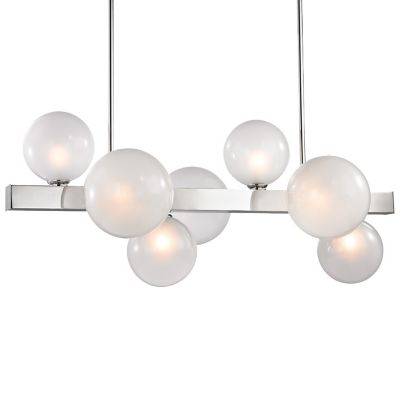 The Hudson Valley Lighting Hinsdale Linear Suspension is ...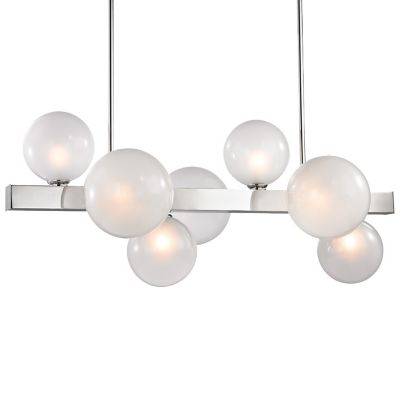 Description:
The Hudson Valley Lighting Hinsdale Linear Suspension is playful yet confident and design driven. A cluster of glass orbs of different sizes seemingly float from the metal bar, as if unseen magnetism is at work. The hand blown glass spheres ...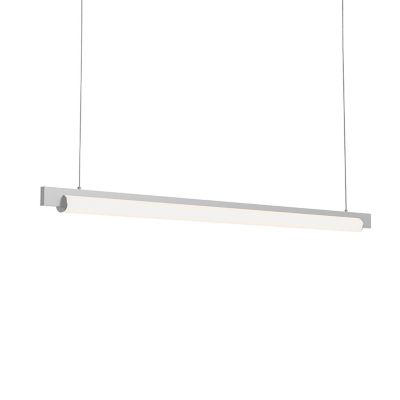 Minimalist lighting design with maximum light output. The ...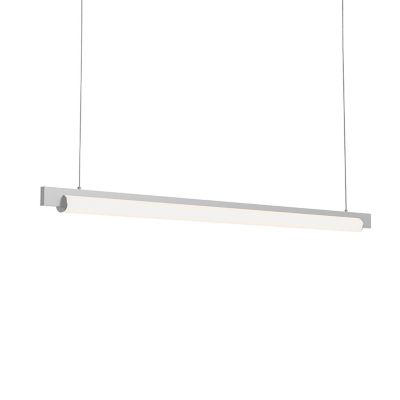 Description:
Minimalist lighting design with maximum light output. The Keel LED Pendant by SONNEMAN was designed to show the greatest structural integrity, as well as impressive light output. It features a sea-worthy keel-style Metal bar frame intersecting a slim cylindrical Optical ...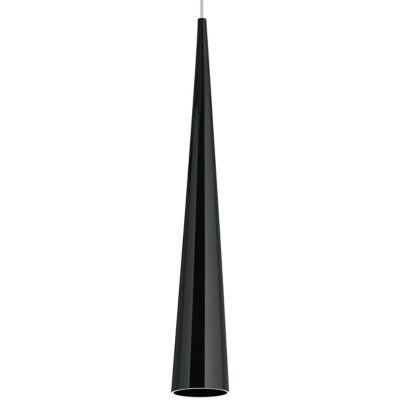 Clean, contemporary and cut to perfection. The Pinnacle ...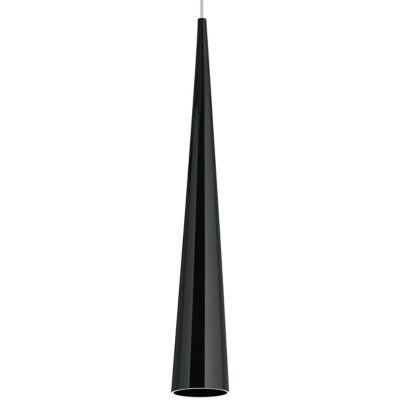 Description:
Clean, contemporary and cut to perfection. The Pinnacle Pendant by Tech Lighting illuminates bars, table tops and desk areas with a sleek cone shaped shade that perfectly captures the pinnacle of task lighting. This pendant features a glossy Glass shade ...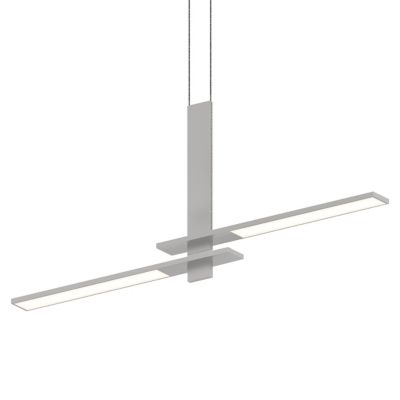 Reminiscent of the rooftops on Frank Lloyd Wright's ...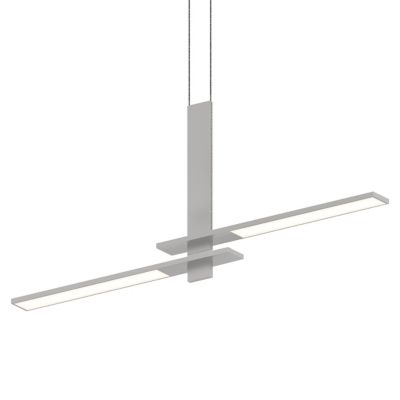 Description:
Reminiscent of the rooftops on Frank Lloyd Wright's waterfall house, the Planes Cantilevered LED Pendant by SONNEMAN makes an equally striking architectural statement in a grand foyer, lobby or dining room. The Aluminum construction and LED flat panels create an ...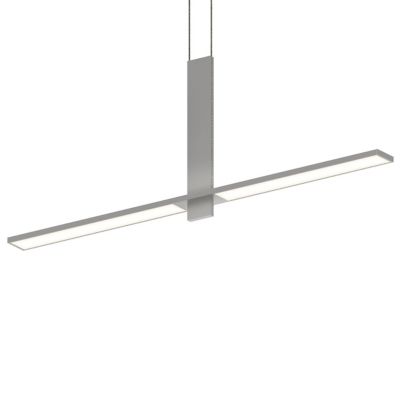 The Planes Intersecting LED Pendant by SONNEMAN features ...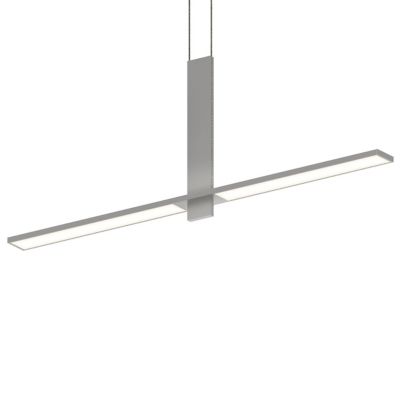 Description:
The Planes Intersecting LED Pendant by SONNEMAN features a T-formation silhouette in balanced simplicity. Suspended from slender parallel cables, the lightweight Aluminum pendant showcases technologically advanced edge-lit LED flat panels. The lighted perimeters of the panels provide bright glare-free downward ...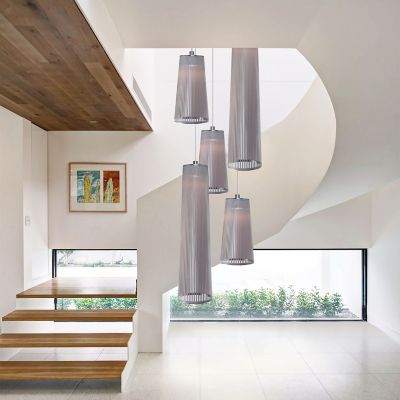 Composed of laser-cut bands of polyester fabric, the ...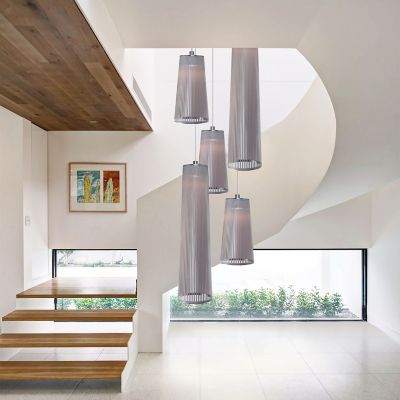 Description:
Composed of laser-cut bands of polyester fabric, the Pablo Designs Solis 5 Mixed Multi-Light Pendant is able to give the impression of substantiality with a dynamic grouping of tall and airy pendants with varying sizes. In reality, the assemblage is ...