Why We Love Modern Coffee Tables
The living room becomes livable with the inclusion of a good looking and useful coffee table. Modern coffee tables combine the utility of offering a flat surface to set coffee, tea, remotes, books and other living room items, while also ensuring exceptional style is on display in the space. Glass coffee tables are inherently contemporary while wood coffee tables fit traditional, rustic and transitional themes. You're guaranteed to find just the right shape and size for your space too.
Where Coffee Tables Work Best
Coffee tables are a natural part of the living room found providing a functional surface for you and your guests. Often combined with other accent tables, the right set of furniture breathes life into the room and also gives it a unique personality. While functional, these coffee tables also stand out as pieces of art and make for great conversation starters. You'll be surprised just how much a coffee table can transform the persona of the living room. And a contemporary coffee table isn't relegated to just the common living room. These tables can also be part of a bedroom furniture set or by the entryway greeting guests as soon as they walk in the front door. Consider a coffee table for the home office and the office away from home too.
A Coffee Table For Every Style
Rustic furniture meets clean-lined contemporary designs in this assortment of coffee tables. For any interior decorating aesthetic, there's a table waiting for you. In homes fond of traditional good wood looks, check out the coffee tables from IonDesign. These tables offer a vintage look and feel you'll be sure to appreciate. In mid-century themed locations, look to a table from the Gus Modern collection. Gus focuses on the style of furniture made famous in the 1950s to deliver a selection of tables you will want for your home. Find elegant tempered glass coffee tables in the selection from BDI Furniture and lastly, see Blu Dot's coffee tables for sizes and shapes you can work into just about any room.
Choosing the Best Coffee Table
Incorporating an accent table into your interior decoration is a relatively easy choice. First, identify the exact style you would like. These tables are made from a variety of materials and you will want to choose a design that best blends into your existing decor. Shape is another important consideration to help in finding the best table. Round, square, oval and rectangular are only a few of the coffee table shapes you'll find in this assortment. And don't forget to properly measure your room to determine the right size of coffee table you need. With a style, shape and size in mind, you're ready to find a new coffee table. If you have any questions about the coffee tables featured here, please call our furniture experts at 877.445.4486.
Other Considerations
Take the style of these coffee tables outdoors to the deck or patio. Outdoor coffee tables are durable and long-lasting to withstand a variety of weather conditions and exposure to water. Plus, they are really easy to clean with the help of a garden hose. And look to the selection of side tables for additional accent furniture that works well with the coffee tables in this collection. Or, if you're looking to redecorate your space in one fell swoop, find everything you need in the living room furniture category.
Related Products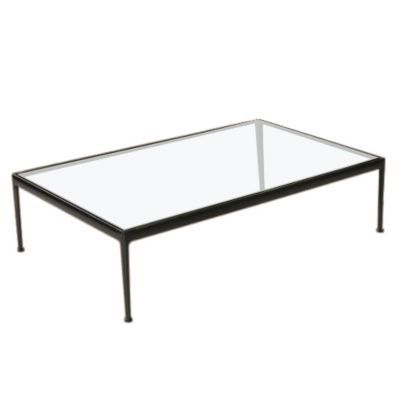 A sturdy and shapely coffee table built to ...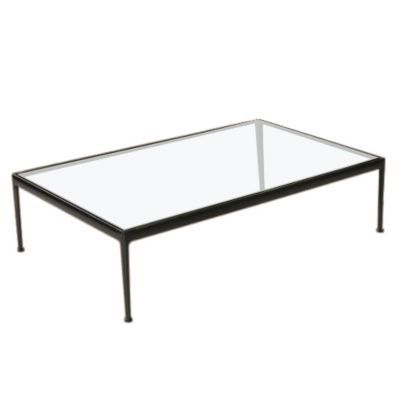 Description:
A sturdy and shapely coffee table built to survive in outdoor environments. The Knoll 1966 Collection 60-Inch Square Coffee Table features a look that is simple and contemporary, resembling an indoor coffee table while possessing the strength and durability required ...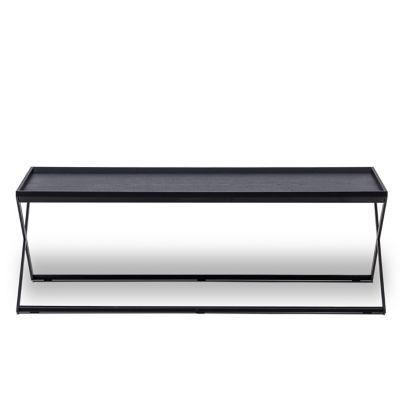 Presented by Camerich, the Enzo Coffee Table is ...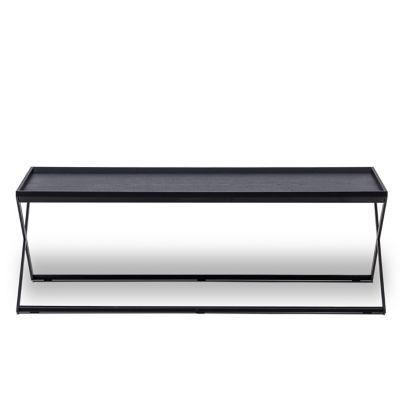 Description:
Presented by Camerich, the Enzo Coffee Table is a mid-century modern-inspired luxury furnishing with contemporary touches. Part of the Enzo family from Camerich, it features distinctive crossed steel legs and a veneered, sculptured wooden top. Place this coffee table in ...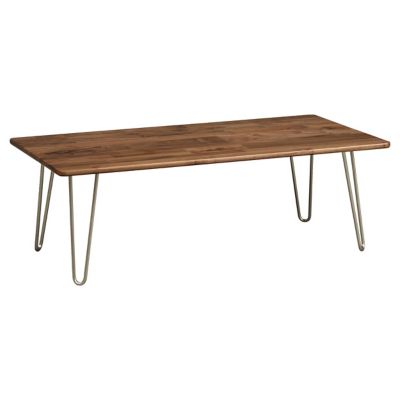 Get back to basics with the Copeland Furniture ...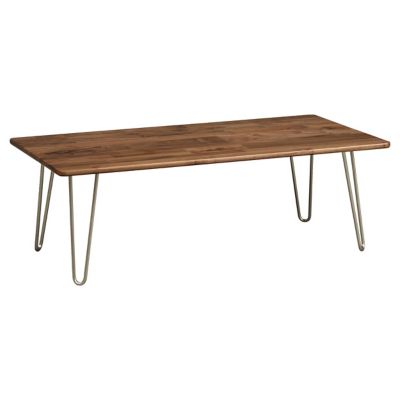 Description:
Get back to basics with the Copeland Furniture Essentials Coffee Table. This mid-century modern-inspired design features a rectangular top made out of cuts of reclaimed solid American black walnut, complete with distinctive markings, mixed colors and sizes. The top sits ...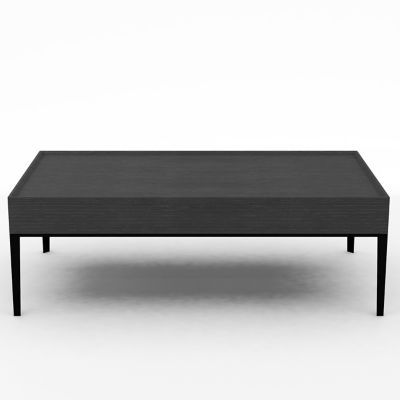 Part of the Flamingo family presented by Camerich, ...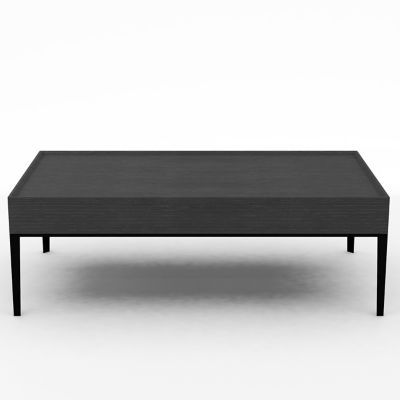 Description:
Part of the Flamingo family presented by Camerich, the Flamingo Coffee Table is a contemporary luxury furnishing with mid-century modern inspired touches. It features a wooden veneer, painted steel legs, and an ultra-quiet, smooth opening built-in drawer with extending invisible ...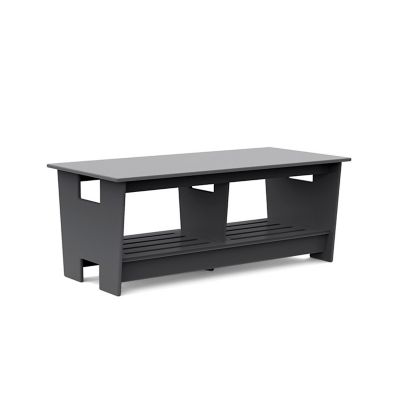 Create a fun and functional outdoor décor with ...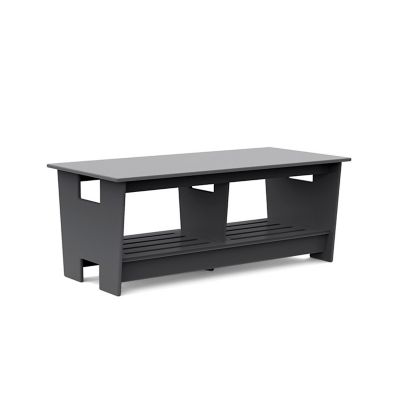 Description:
Create a fun and functional outdoor décor with the Go Coffee Table by Loll. It features an ample top surface perfect for setting down snacks and beverages, while open shelves below provide storage for less-used items or decorative pieces. With ...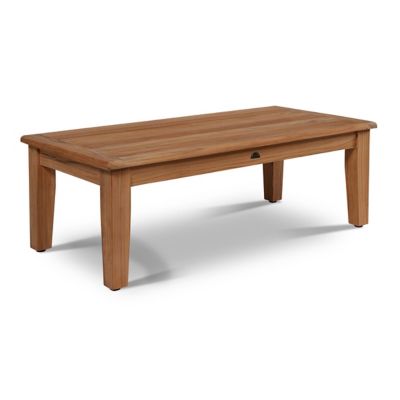 Sit back and relax around the natural charm ...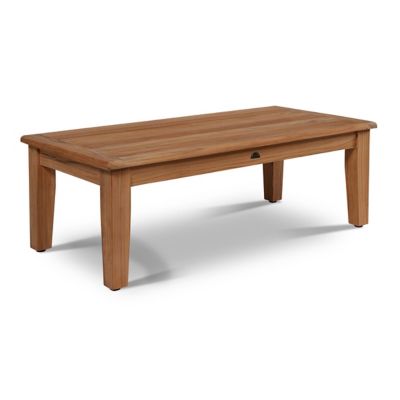 Description:
Sit back and relax around the natural charm of the Grande Outdoor Coffee Table from HiTeak Furniture. This versatile and durable coffee table is crafted from natural teak wood, ensuring resilience in extremely cold or warm climates. Its rectangular top ...