Learn More About Ottomans, Stools & Poufs
Why We Love Ottomans & Stools
Adding a modern foot stool or ottoman to your furniture design can be the finishing piece that will make for the perfect furniture set. Whether it is an ottoman in the living room used to make things more comfortable or a stool in the kitchen to be used as an accent piece, stools and ottomans are always welcomed forms of furniture. And with a range of styles including sharp, clean-lined modern designs to more traditional wood stools, you'll find just what you need here.
Where Ottomans & Stools Work Best
As a stylish form of accenting furniture, a stool or ottoman has the unique ability of working its way into a variety of rooms. Find a modern ottoman complementing the comfort of the sofa in the living room or providing a place to kick up your feet while sitting in your favorite lounge chair. Some ottomans and stools for the living room can even take the place of side tables and end tables. Kitchens and dining rooms equally benefit from a stool, especially one that is able to offer plentiful storage. And of course a stool is welcomed in the bedroom where it can provide yet another relaxing element in the room. For the rocking chair or glider, an ottoman is the perfect solution to creating a well-rounded and super comfortable area. Finally, consider any of the outdoor-friendly stools for the deck, covered gazebo or front porch.
An Ottoman & Stool For Every Style
Whatever aesthetic your living room or bedroom follows, there's a style of stool you'll enjoy adding to the room. For functional good looks, check out the contemporary collection of ottomans from Blu Dot. A Blu Dot stool complements existing pieces of contemporary furniture you may have and can easily be combined with any other piece in the Blu Dot collection. Plush, comfortable designs are found in the selection of pouf ottomans from Gan Rugs. Rustic wood looks are accomplished in an iconic design like the Stool 60 from Alvar Aalto for Artek. And if it's a punch of noticeable color your room needs, look to the stools and ottomans from Kartell.
Choosing The Best Ottomans & Stools
As a supplementary piece of furniture, any ottoman or stool you choose will not become the focal point of the room. However, you'll still need to be careful to select the right style and size to perfectly complement your sofa or lounge chair. Browse through the available ottomans and stools to first identify the style you would like. Is it clean-lined wood stool that catches your eye or maybe a comfort-exuding upholstered ottoman? Consider color in your range of choices too and pick a pattern that is easy to blend into your existing decor. Once you have a style and color on your mind, look to the ottoman's size including its height, width and length. If it's storage ottoman you're interested in, make sure your space can appropriately accommodate its extra-large size. If you have any questions about the ottomans and stools featured here, please call our furniture experts at 877.445.4486.
Other Considerations
Before you choose a new contemporary ottoman to add to your furniture mix, you may want to add a new sofa or lounge chair to your room. Modern sofas combine elements of contemporary design with the unmatched comfort you need in a couch. From large sectional sofas to compact love seats, you'll find just what you need. Or consider a modern lounge chair to kick back and relax in. And if you're outfitting your deck or patio with one of these sofas, look to the outdoor furniture category for more ways to give the space its own unique personality.
Related Products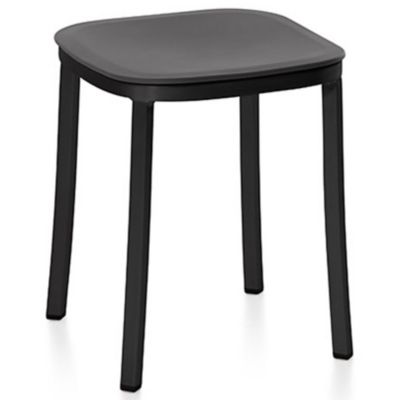 Whether you're playing guitar, reading or simply need ...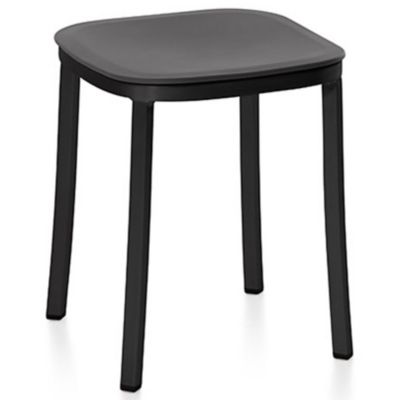 Description:
Whether you're playing guitar, reading or simply need to get off your feet, the 1 Inch Small Stool by Emeco is a versatile seating option for any living space. Contemporary designer Jasper Morrison perfectly utilized Emeco's uncompromising values and high ...
The Carl Hansen CH53 Stool can add to ...
Description:
The Carl Hansen CH53 Stool can add to the comfort and visual appeal of a room in more ways than one. With its simple solid hardwood frame and woven paper cord top, it can act as a coordinating footrest to ...
The Gan Rugs Knitted Stool - Rings has ...
Description:
The Gan Rugs Knitted Stool - Rings has an playfully organic look--like a coral reef--combined with a comfy, huggable feel. The seat is made out of multiple donut-like rings of grey wool. Three natural ash wood peg legs support the ...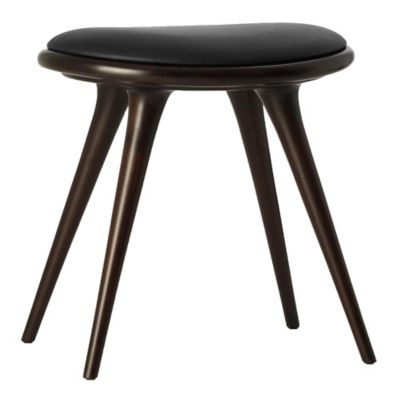 With its smooth, organic lines and splayed stance, ...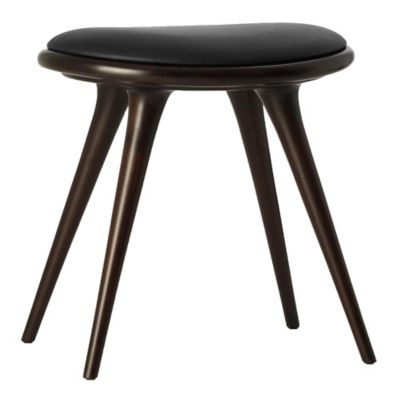 Description:
With its smooth, organic lines and splayed stance, the Mater Low Stool gives the impression of a newly standing fawn. The deer-like base is made out of FSC-Certified beechwood that's covered in a water-based stain. The deep color of that ...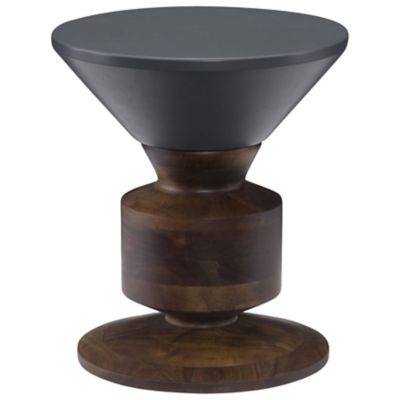 Leading the herd. The Nano Stool by Point ...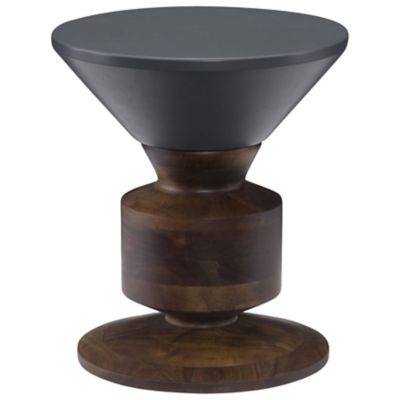 Description:
Leading the herd. The Nano Stool by Point Luna adds a wildly original finishing touch to a contemporary seating or conversation area. It's a versatile accent piece with a cone-shaped top and a turned wooden pedestal for a distinct 2-tone ...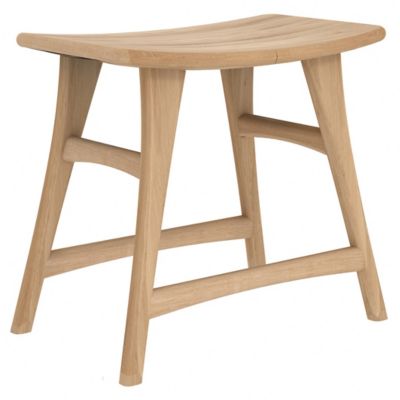 The Osso Stool designed by Grain & Green ...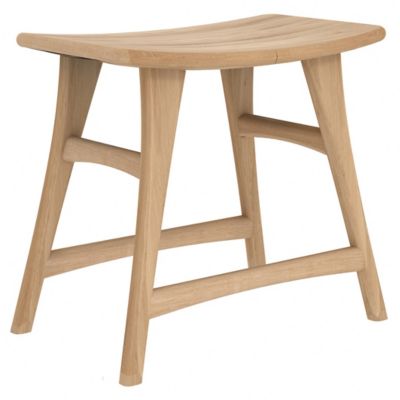 Description:
The Osso Stool designed by Grain & Green is part of the famous Ethnicraft Osso Collection. Inspired by Asian cultures and tradition, the stool showcases rounded curved edges and enhance form without compromising functionality. The Osso Rond Table is a ...