Office Desk Accessories
Learn More About Desk and Office Accessories
Why We Love Desk & Office Accessories
Okay, while we can't guarantee these office desk accessories will get you noticed by the bigwigs, we can say with confidence that they will make work a lot more fun. These super fun items combine work and play, encouraging creativity with their elevated humor. Some are top "on the fashion edge" technological inventions that make work easier, not to mention more interesting. Many of these contemporary desk accessories are top sellers, too. You'll appreciate the playful character they add to your desk space while also taking notice of their stylish appeal.
Read More
Where Office Accessories Work Best
These great toys, er, tools for the work environment are great to have on hand at the business office or the home office, providing a solution to daily functions while putting a smile on your face (associates will wonder if you're going on vacation as you're sharpening your pencil with a pig snout or taking notes with a grassy pad of paper). And of course these make really cool gifts for work buddies and friends.
Office Desk Accessories for Every Style
It's important to choose desk accessories that represent your own personal aesthetic and will enhance your work environment, be that in the home office or the office away from home. Introduce contemporary charm into your office space with stainless steel desk accessories from the Blomus collection. From magnetic reminder boards mounted on the wall to a stapler you simply can't say "no" to, you'll definitely enjoy the selection. Keep an eye on the time with an elegant desk clock from Vitra -- we especially love the clocks with a noticeable retro appeal. Lovers of brass and metallic finishes will want to see Tom Dixon's accessories and check out the shelving options from Kartell for a fun way to store books and other items.
Choosing the Best Office Accessories
Stay on task and increase your productivity with these fun accessories by first deciding what might be missing from your office's current landscape. Is it a staple to keep loose papers neat and organized? An essential waste basket to keep the area clean? Or maybe fun and cute office desk accessories like a beaver pencil sharpener? Whatever you decide is best for your office desk, ensure it fits the function you need and brings a sense of fun to the typical 9-5 work day. You'll also want to check out the various color options available to try to seamlessly blend in these accessories with your existing decor. If you have any questions about the desk and office accessories featured here, please call our decor experts at 877.445.4486.
Other Great Options
If you enjoy these unique office desk accessories, the selection of personal accessories are right up your alley. You'll find everything you need to properly accessorize yourself including handbags, grooming necessities and small containers. "All work and no play..." didn't become a saying for no reason, you know. Completely refresh your work space with modern office furniture too. Whether it's a new desk, an ergonomic office chair or additional storage, the office furniture category has it all. And finally, what is a productive office without the right amount of light? Be sure to check out office lighting for a new desk lamp, cabinet lights and more.
Show Less
Related Products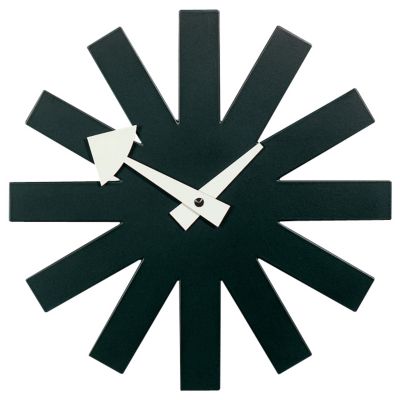 Produced from the original archived Nelson design documents, ...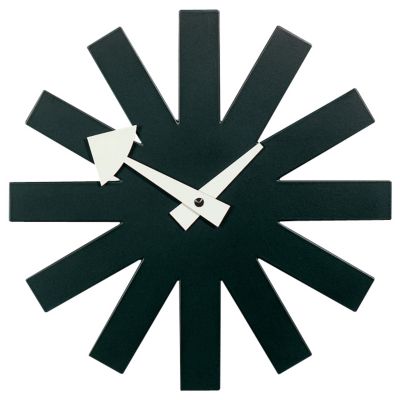 Description:
Produced from the original archived Nelson design documents, the George Nelson Asterisk Clock is a re-edition of a 1950s classic, created with the blessing of the George Nelson estate. Made of metal with an acrylic water-based lacquer. Features high grade ...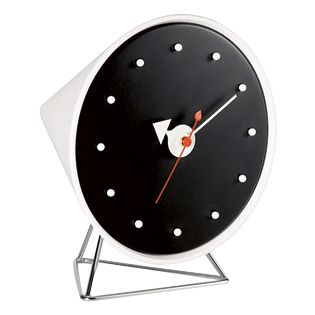 The Vitra Cone Clock by George Nelson has ...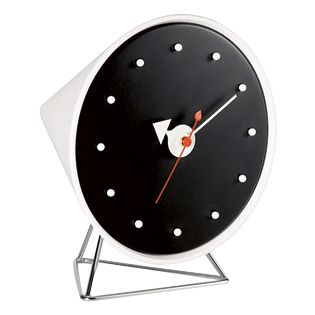 Description:
The Vitra Cone Clock by George Nelson has a playful, graphic look ideal for modern desk and table tops. It features a cone-shaped body of glossy white polyurethane, with a black clock face punctuated by white hands and hour markers ...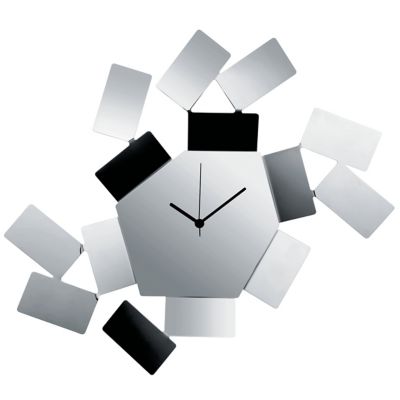 In the Sicily of his childhood, designer Mario ...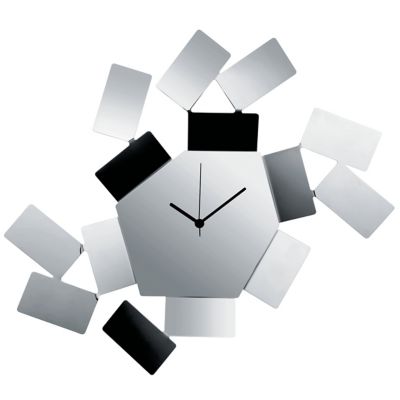 Description:
In the Sicily of his childhood, designer Mario Trimarchi recalls the "la stanza dello scirocco" found in large old country houses by people seeking shelter from strong winds. It was a still, magical place at the center of noise and ...