Chandeliers
Learn More About Chandeliers
Why We Love Chandeliers
There is nothing like coming into a room and being greeted by the luxuriousness of a chandelier. The word chandelier even sounds luxurious and what's not to love about anything related to luxury? Modern chandeliers provide necessary ambient illumination while also molding a space's very own personality, introducing it as one with comfortable class or contemporary attitude. Consider any of these well-designed chandeliers to add sparkle to your space.
Read More
Chandelier Definition: What Exactly is a Chandelier?
Before we jump into why we think you need a new chandelier, let's first provide the precise definition of a chandelier. Chandelier comes from the French word for candlestick, suggesting warmth and traditional familiarity, but it has grown to mean so much more in terms of creating the look of a space or tying a room together. While at its base it is a highly decorative fixture suspended from the ceiling, a modern chandelier goes for the gold in fashion rather than function. Unlike a pendant, flushmount or other ceiling suspension, a chandelier is made to be the exemplary focal point of the room.
Where Modern Chandeliers Work Best
Because of the luxurious statement a chandelier makes, this type of ceiling light is best placed where it can recieve optimal visibility. In grand entryways and foyers, a large chandelier makes a memorable first impression in a 2-tier, 3-tier or even 5-tier design. A designer chandelier in your entryway makes an immediate statement of your sense of style while also providing an ample amount of illumination. Chandelier light fixtures also work well for dining room lighting, creating ambiance and setting the desired mood whether romantic or casual. For intimate dinner parties or casual dining with the family, a chandelier can easily be the centerpiece of the dining room. A kitchen chandelier can improve the overall lighting design for larger kitchen and cooking areas and in the living room, a decorative chandelier will become the topic of conversation. While the entryway, dining room, kitchen and living room are where a chandelier often finds its home, the fixture is being seen more and more in bathrooms and bedrooms as a way to add similar mood lighting and ambiance, especially when controlled by a dimmer switch. Lastly, up the ante in your exterior decorating with an wet or damp-rated outdoor chandelier.
A Chandelier Light for Every Style
A chandelier is most often pictured in its most traditional form with a candelabra structure of a metal frame supporting several candlestick arms. However, innovations in design introduce several new shapes and styles of chandeliers that fit homes with transitional, mid-century modern, Scandinavian and other forms of luxurious decor. Contemporary chandeliers combine clean lines with modern manufacturing practices to deliver stunning pieces like those from Moooi and FLOS. With a keen eye for the best in authentic design, brands like Moooi and FLOS offer you truly unmatched lighting with any of their chandelier fixtures. Achieve a mid-century modern look with a Jonathan Adler chandelier or consider giving your home a Danish edge with a design by Louis Poulsen. For homes that require a more traditional fixture, look to Visual Comfort or Hinkley Lighting. These chandeliers include finishes and colors that blend in with just about any style of interior. And if you prefer an energy-efficient home with plenty of cost savings, turn your attention to any of the LED chandeliers available.
How to Choose the Best Chandelier
In addition to their range of styles, chandeliers are available in a number of sizes and shapes for you to choose from. Mini chandeliers are perfect for compact spaces like small bedrooms, kitchen nooks and even some bathrooms (just make sure you choose a damp or wet-rated mini chandelier). Conversely, large chandeliers are the ideal choice for the entry or foyer as they make a grand statement to your guests the minute they walk in the front door. You'll find chandelier lighting options ranging from circular designs to rectangular chandeliers and long, linear suspension fixtures too. Where you decide to install a chandelier will help you determine its size and shape. Or, if you're replacing an existing ceiling fixture, use its existing dimensions as a guide. With a specific style, size and shape in mind, you're just about ready to choose the best chandelier for your home. Be sure to review a fixture's installation options, UL listing (if use in damp locations) and check its required light bulb type to be prepared with the right bulbs when it is installed. If you have any questions about the chandeliers featured here, please call our lighting experts at 877.445.4486.
Other Great Options
If you love high end chandeliers (like we do), then consider the visual and physical benefits of swag kits and stem or chain extensions to really enhance the appearance of the light fixture. While it gives the fixture more of a traditional appearance, you're guaranteed to love it. If a chandelier isn't quite the right fit, take a look at the diverse selection of pendant lights available. From large multi-light suspensions to a variety of mini pendants, you'll find just what you're looking for. Layer your ceiling lighting with equally stylish wall sconces or a pair of table lamps. Finally, create dramatic washes of light and control the exact amount of light output with the help of a dimmer control. Dimmers are easy to install and work with almost any new chandelier, giving you versatility in your choice of home illumination.
Show Less
Related Products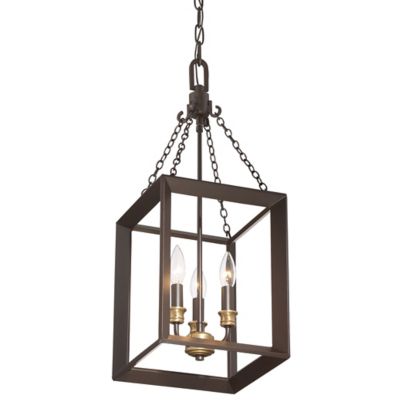 Bold, bright and beautiful. A Brook Hall Mini ...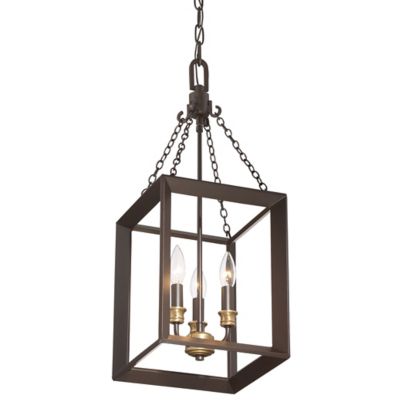 Description:
Bold, bright and beautiful. A Brook Hall Mini Chandelier by Quoizel enchants the senses while illuminating a space with subtle elegance. Able to be mounted on flat or sloped ceilings, this fixture's simplistic design featuring an open box shape hosting ...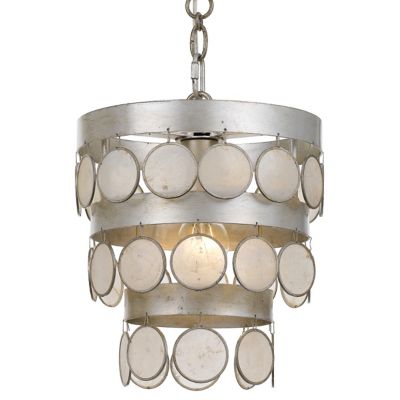 Petite yet effective, the Crystorama Coco Mini Chandelier ...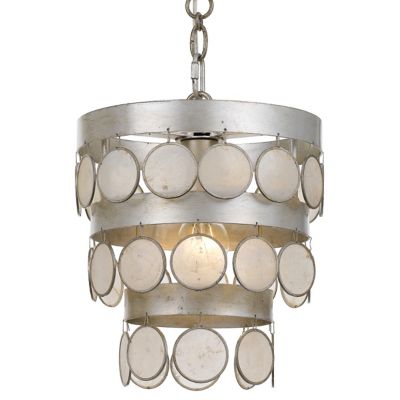 Description:
Petite yet effective, the Crystorama Coco Mini Chandelier presents a series of white capiz shells draped over shiny bands of hand painted wrought iron. Straight from the coast, the translucent shells catch the light in a unique way, creating a ...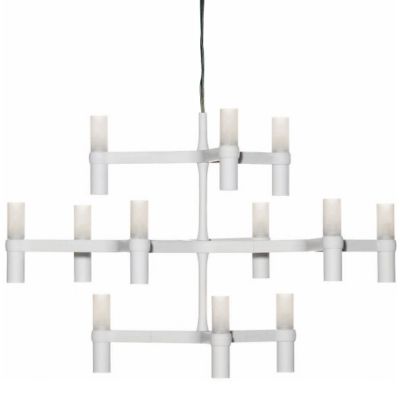 The Nemo Crown Minor Chandelier has major impact ...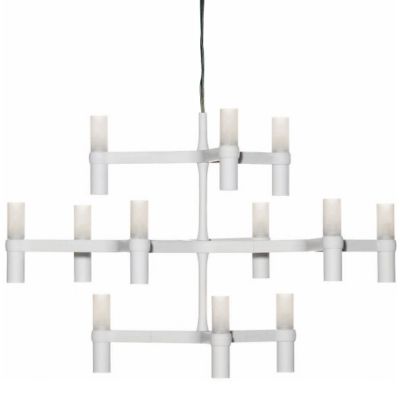 Description:
The Nemo Crown Minor Chandelier has major impact in contemporary interiors. A modern design inspired by classic candle chandeliers, Crown Minor features perfectly straight arms with 12 cylindrical shade holders and Opal White glass shades. While available in multiple finishes, ...