The dining room is the go-to space in the modern home for a range of activities, whether an intimate meal with family members, a game night with friends, or any task that requires a large surface area. Often accessible through multiple rooms of the home, such as the kitchen, living room, or even the backyard, the dining room can be a high-trafficked space that needs a lighting arrangement that reflects the busy nature of the room while complementing the more intimate moments as well. The right light fixtures are the perfect opportunity to create the ideal mood.
Start with the Centerpiece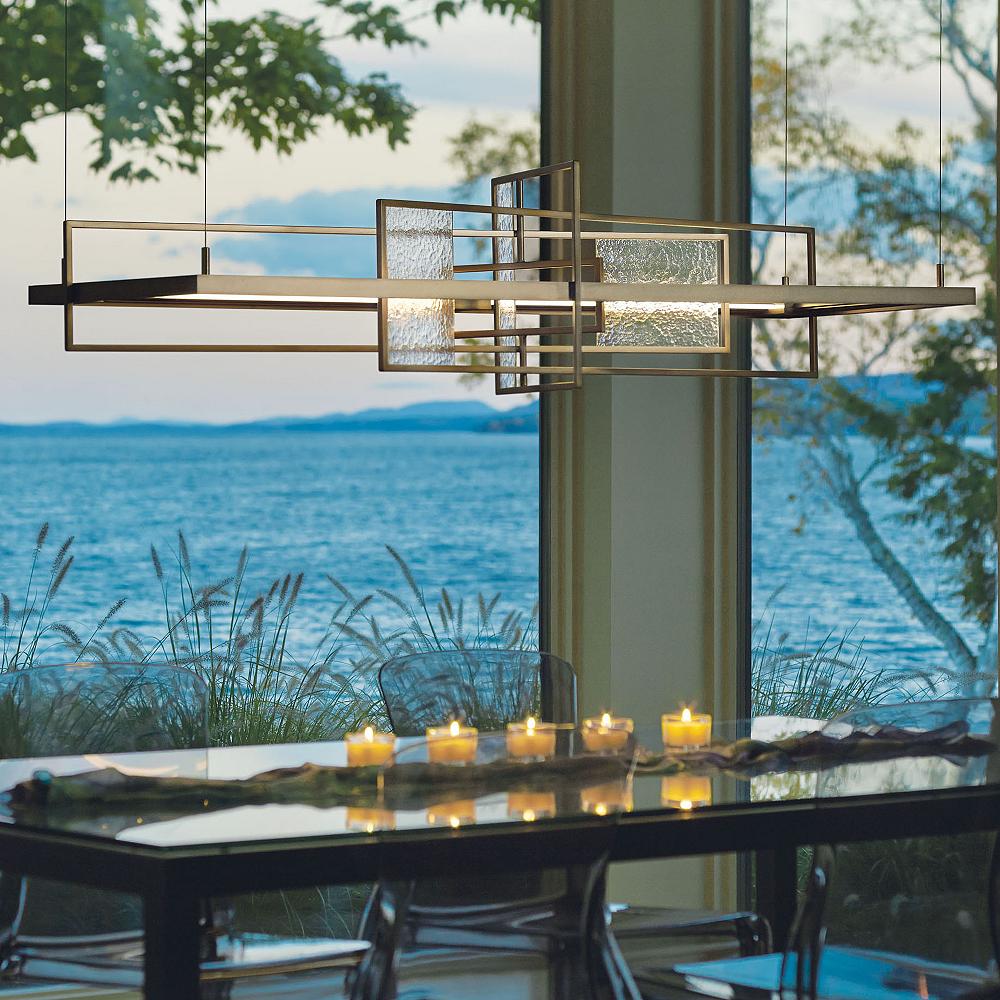 Choose a light fixture that relates to the dining room table, not the room itself—in terms of size, shape and style. Round fixtures like chandeliers are an easy match for round tables, and a linear fixture goes well over a rectangular or extension table. A more flexible option is to have multiple pendants arranged to complement the shape of the table, either grouped together for circular tables or in a row for rectangular tables.
The shape of your chandelier depends on the architecture and design of the space. I like linear fixtures for rectangular tables, and I usually try to find something that's about a third the length of the table. If you've got a small round table, a globe or round chandelier is a no-brainer, since it echoes the table shape.

Designer Sara Story
Find the Right Size
The dining room light should be at least 12 inches smaller than the table in all directions. For a 4-foot-wide table, look for a light that's no more than 2 feet wide.
For proportion, linear suspension lights should be anywhere from 1/3 to 2/3 of the length of the table. Linear pendants and chandeliers are the ideal choice for long, rectangular dining tables or extension tables.
The ideal hanging height for dining lights is about 30 inches above the surface of the table. Keep in mind suspension length when choosing a fixture.
Set the Mood with Dimmers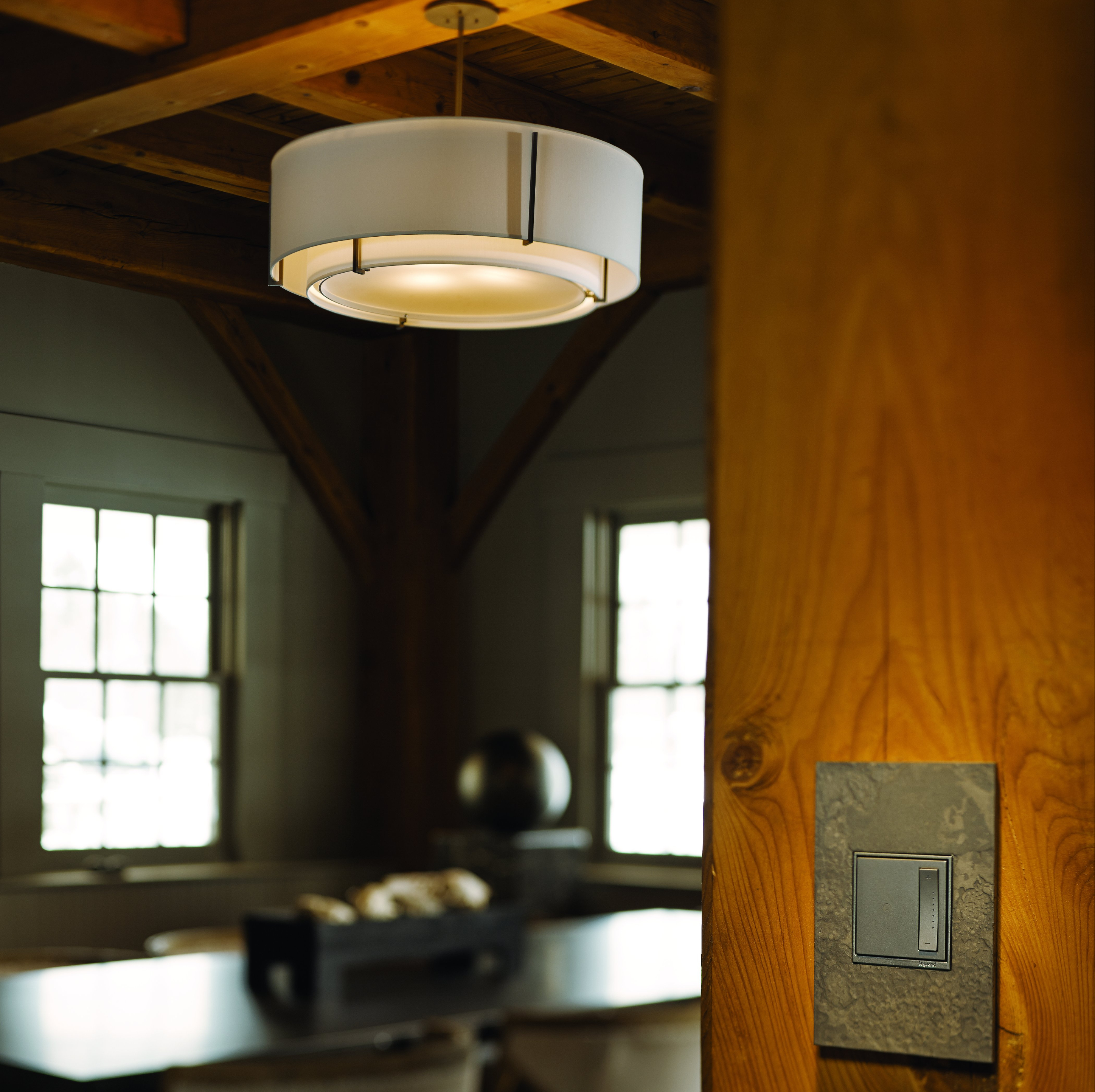 Dimmers are preferable in all lighting applications, but it's particularly helpful to have dining room lighting on dimmers. A dimmer allows for a range of lighting options, depending on mood and situation; it also allows for control over how to layer the light, from ceiling to wall to accent. Today's options range from a classic dimmer switch to the high-design smart-home-compatible switches.
Layer the Light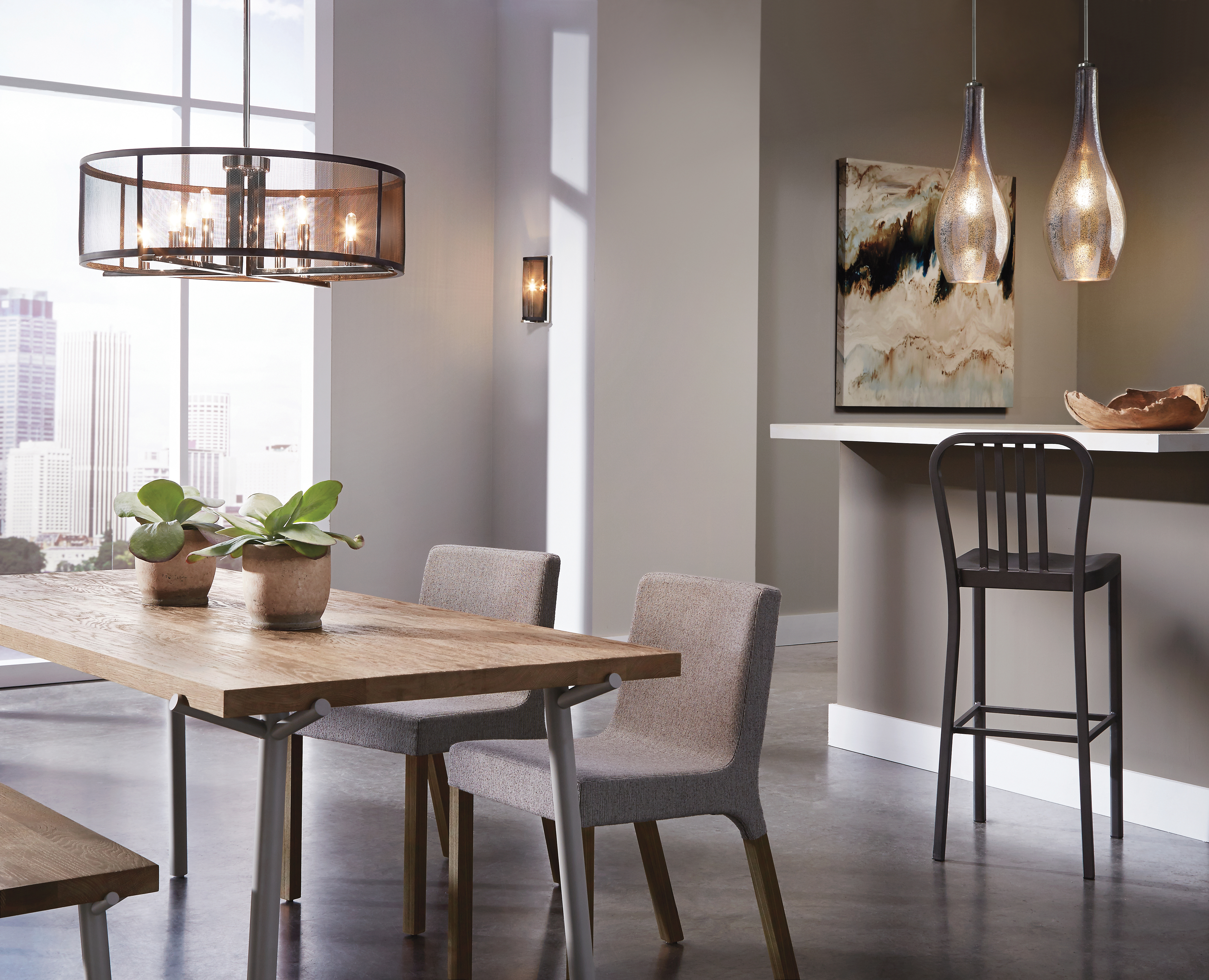 A decorative chandelier in the dining room generally offers a low level of light output—they're about setting the mood and drawing the eye to the center of a room. For a more functional style of lighting, add layers of light with recessed lights and wall sconces. If a bright amount of light is needed in the dining room, look to an LED chandelier.
Add Accent Lighting with Table Lamps and Wall Sconces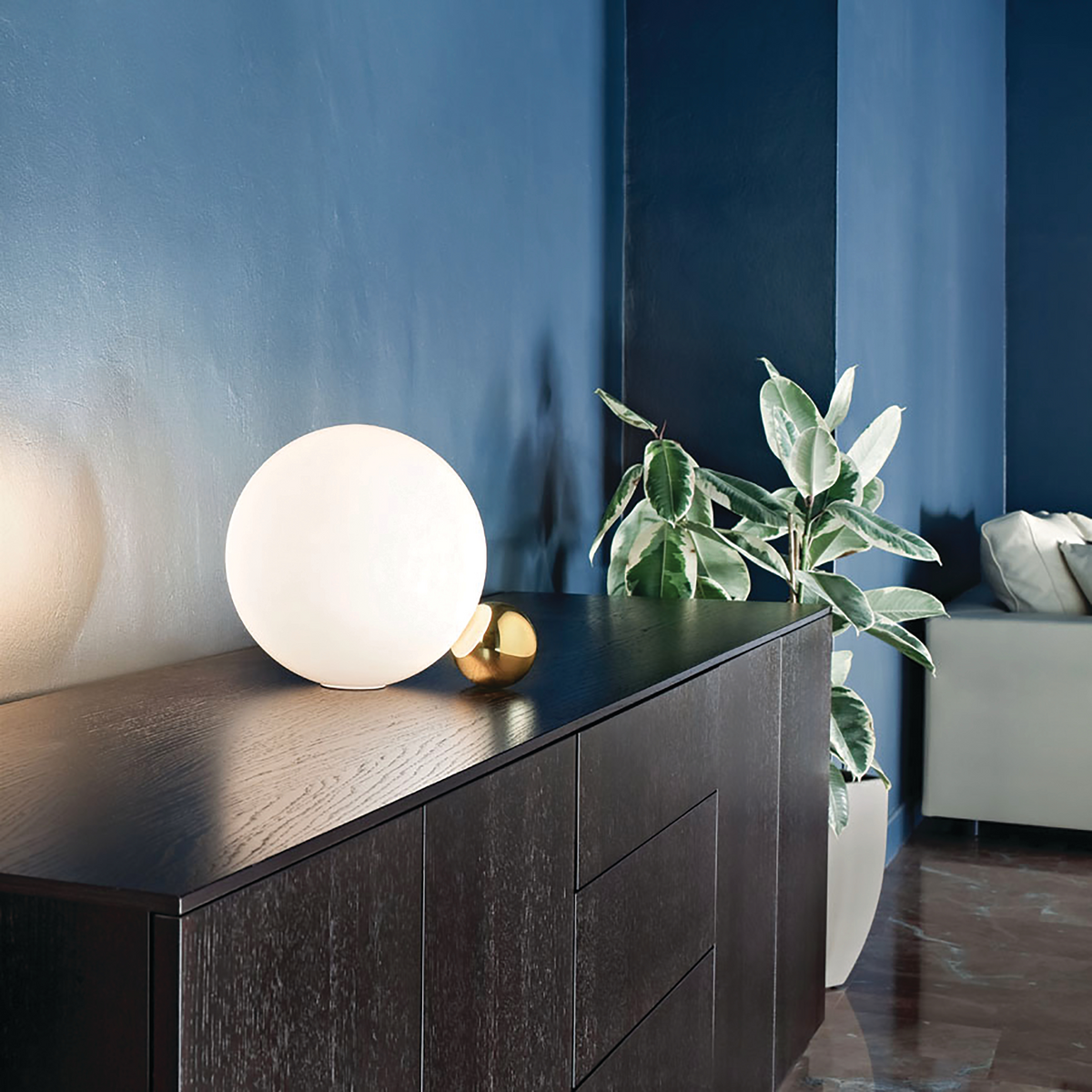 Accent lighting creates a cozy glow and nicely lights the edges of the room. It creates an intimate, convivial atmosphere even when sitting at a formal table for dinner.
Wall sconces are, hands down, my favorite kind of lighting. They are great to look at and can frame beautiful art and add detail to a room discreetly. I like to use them adjacent to a dining table to add a soft, dimmable light.

Designer Caitlin Jones Ghajar of Caitlin Jones Design
Space Out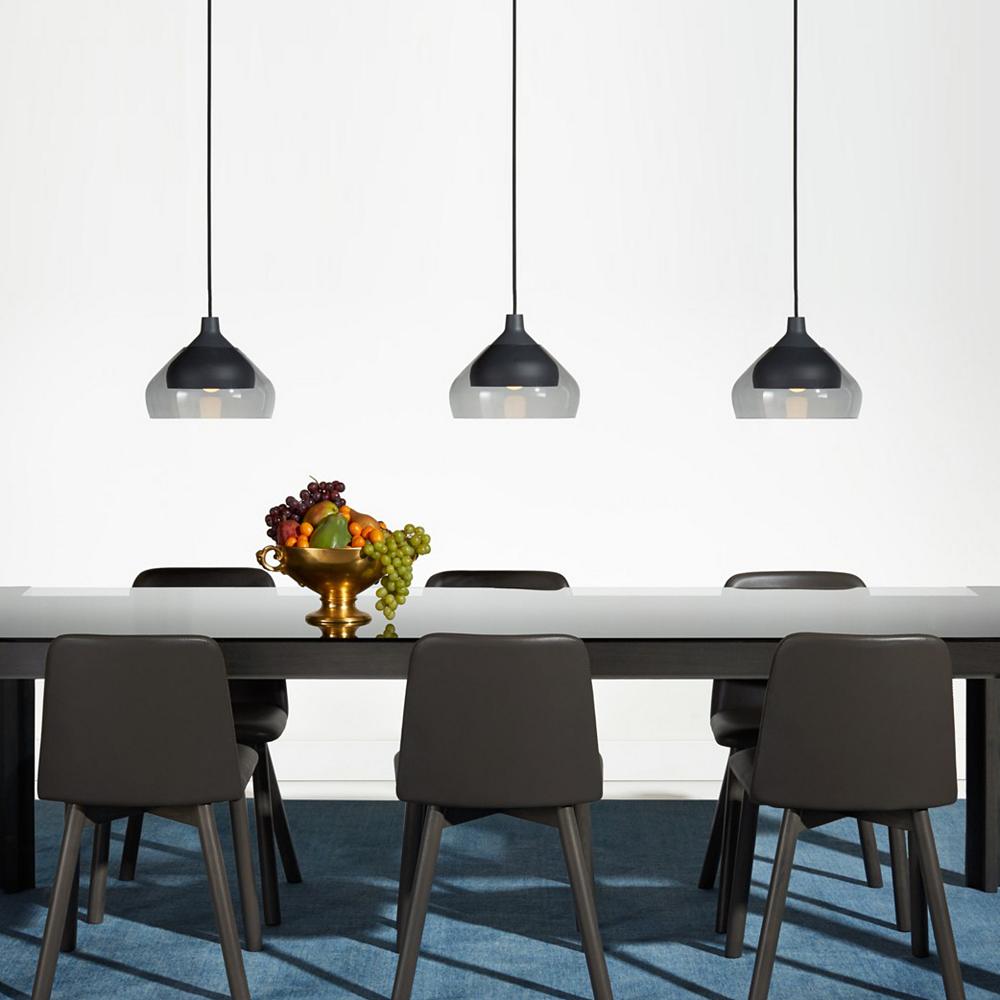 When using a series of pendants as your primary dining table lighting, keep in mind the length of the table when determining where to hang them. Ensure that the entire table gets a consistent amount of light by spacing the lamps according to how long the table is and how many people will be seated.
Drop the Bar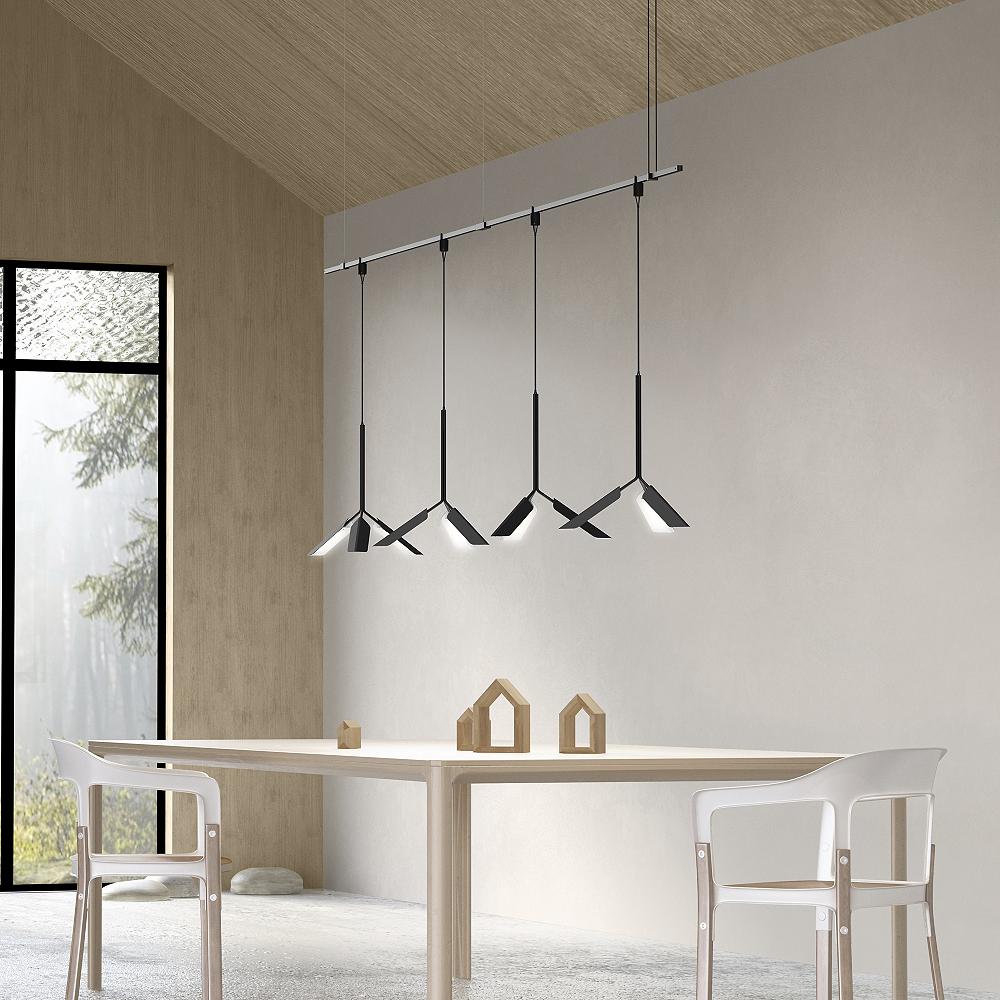 Suspension bars are a great way to hang pendants without wiring each light directly from the ceiling. Adjustable length cords ensure that the height of the pendants are all correctly scaled for the table without requiring multiple lighting sockets.
Multiply the Focus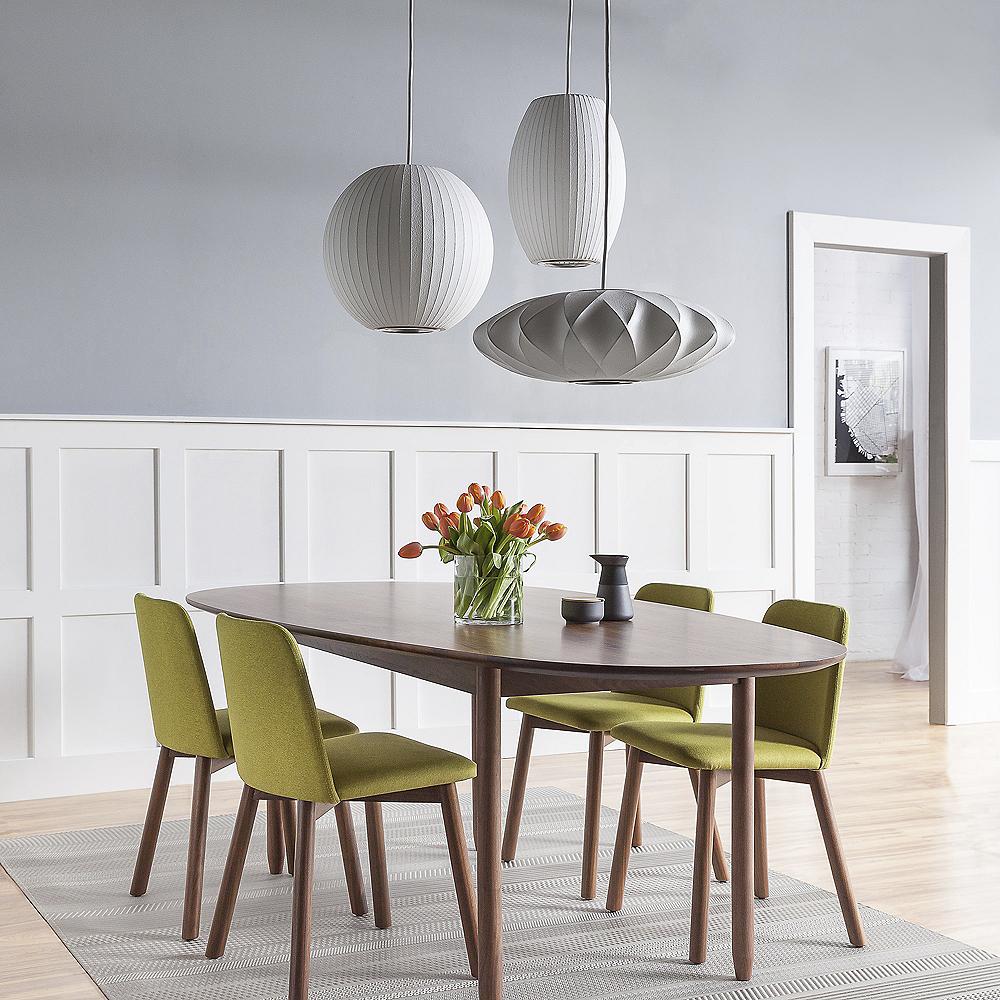 Add visual drama to your dining room with a series of pendant lamps in compatible styles. Choose pendants with similar color tones or shapes, then layer them in at different heights to create a striking centerpiece.
Create an Atmosphere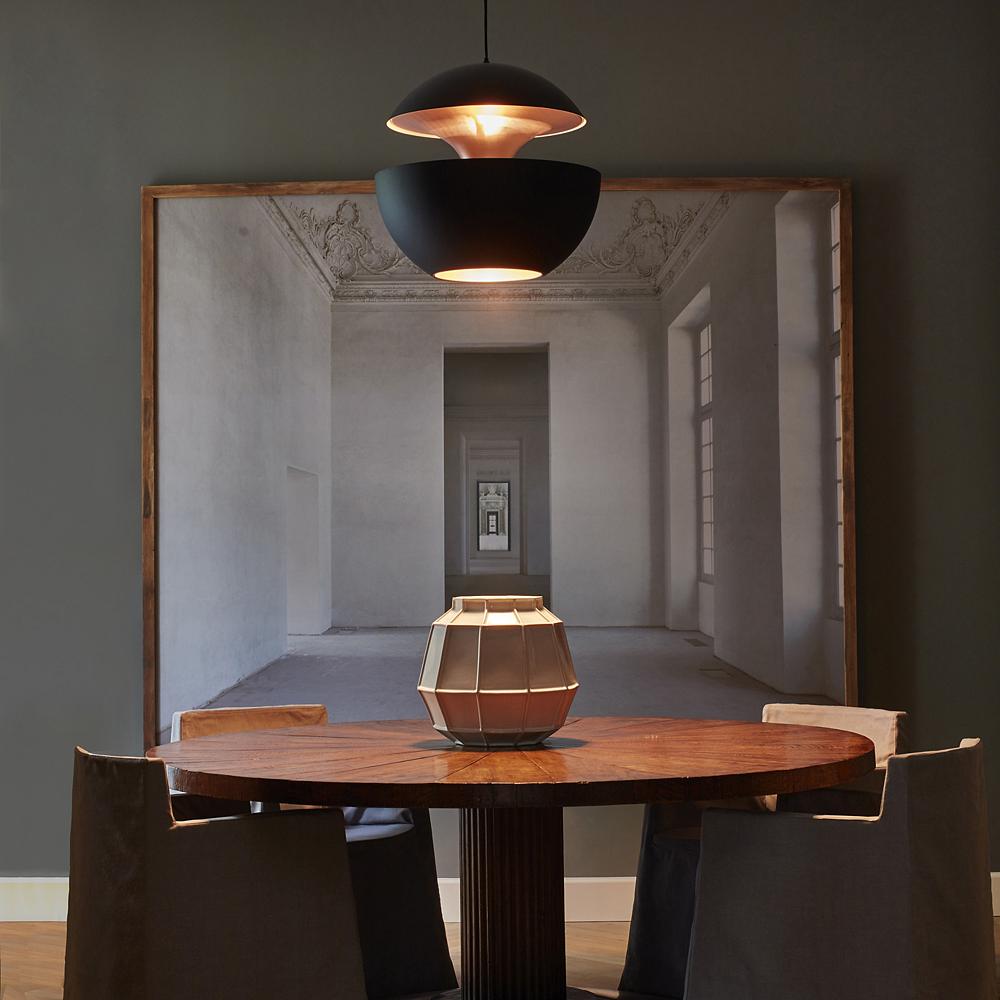 For a darker, moodier tone in your dining room lighting, consider a dual-function light fixture. Look for one that provides soft, diffused ambient light with enough glow that the room is functionally lit, but also enough direct down light so that the table is illuminated for eating.
Keep it in the Family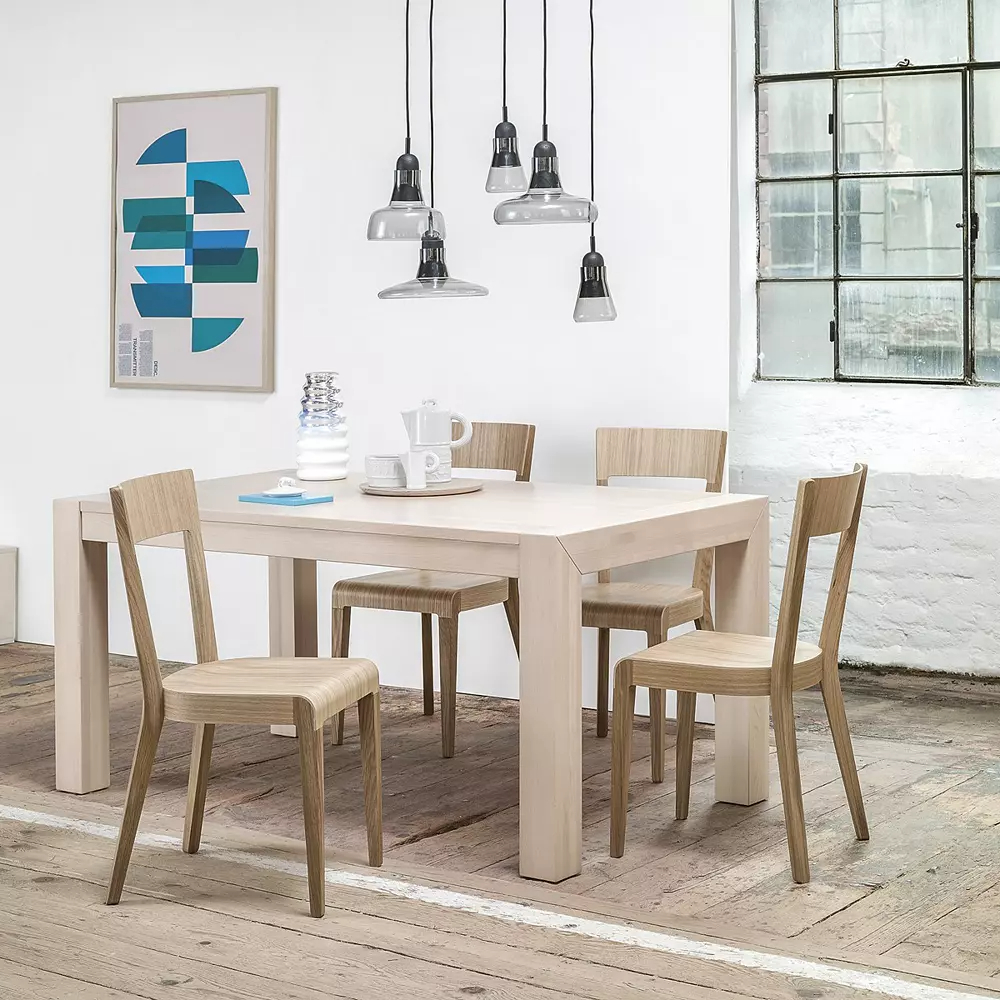 In a small space, a tight grouping of pendants from the same design family, but in slightly different shapes, gives an appealing visual impact while not taking up a lot of room. By hanging them close together they appear as one fixture, rather than a series of varying ones. Look for metal tones or other features that complement your existing decor, but don't overwhelm it.
Subtle Design, High Impact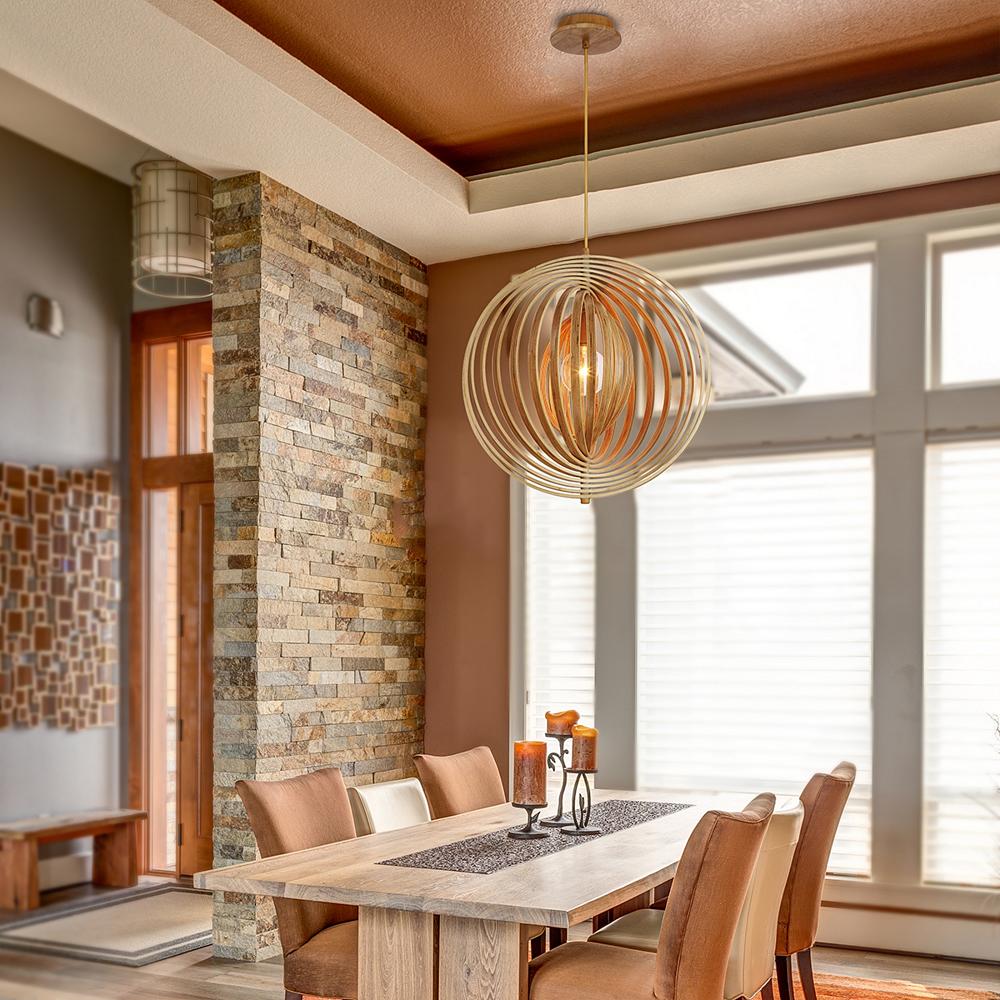 Pendant lighting with deconstructed, architectural designs is a great way to add personality and character without being over the top. Subtle cutouts or unusual woodwork provide detail and complexity while softly filtering the light.
Light the Candles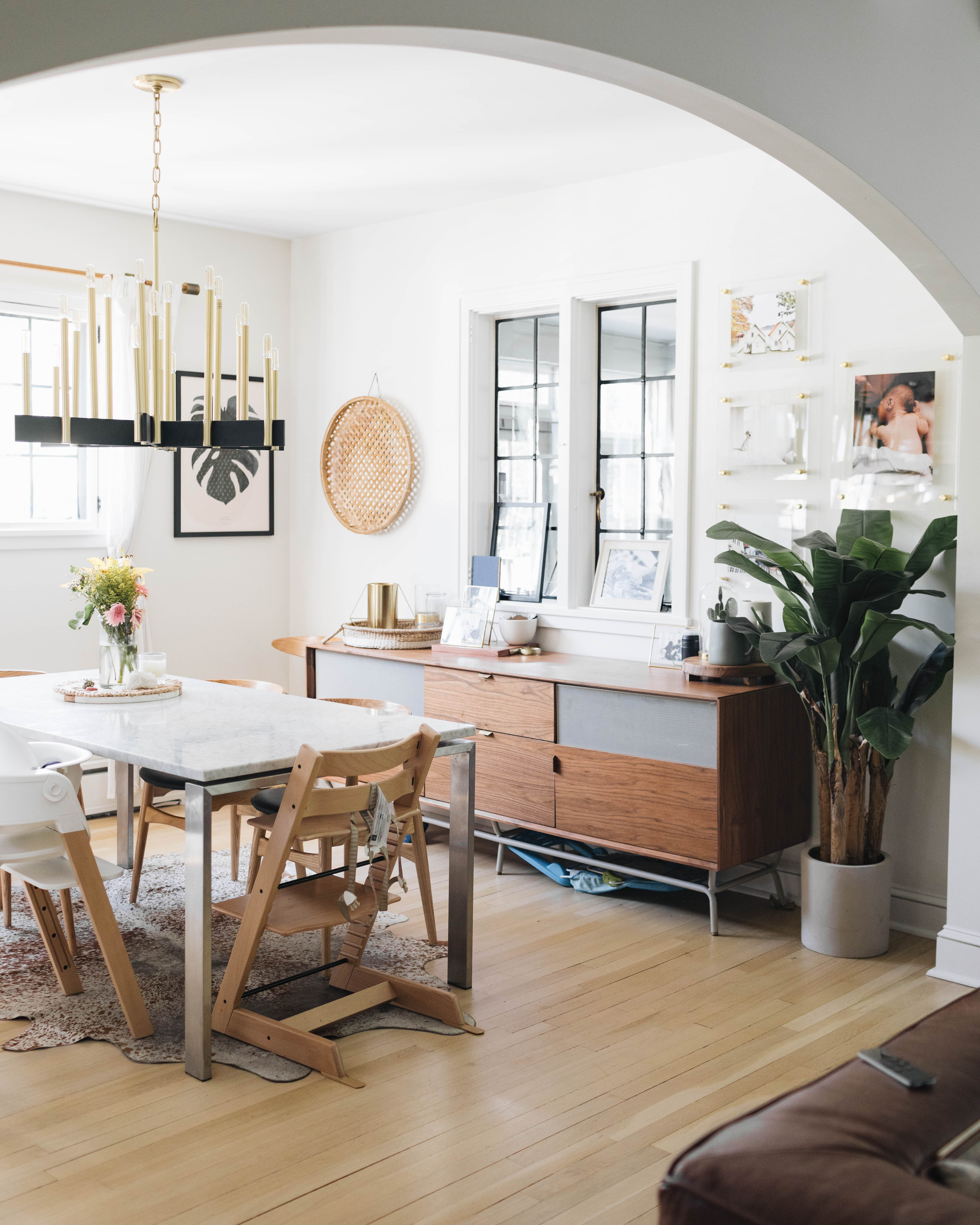 For a modern take on a candelabra, consider a structured, geometric shape with incandescent bulbs. The lower wattage gives off a glow resembling candlelight, while the modern filaments still provide plenty of light.
When In Doubt: Candles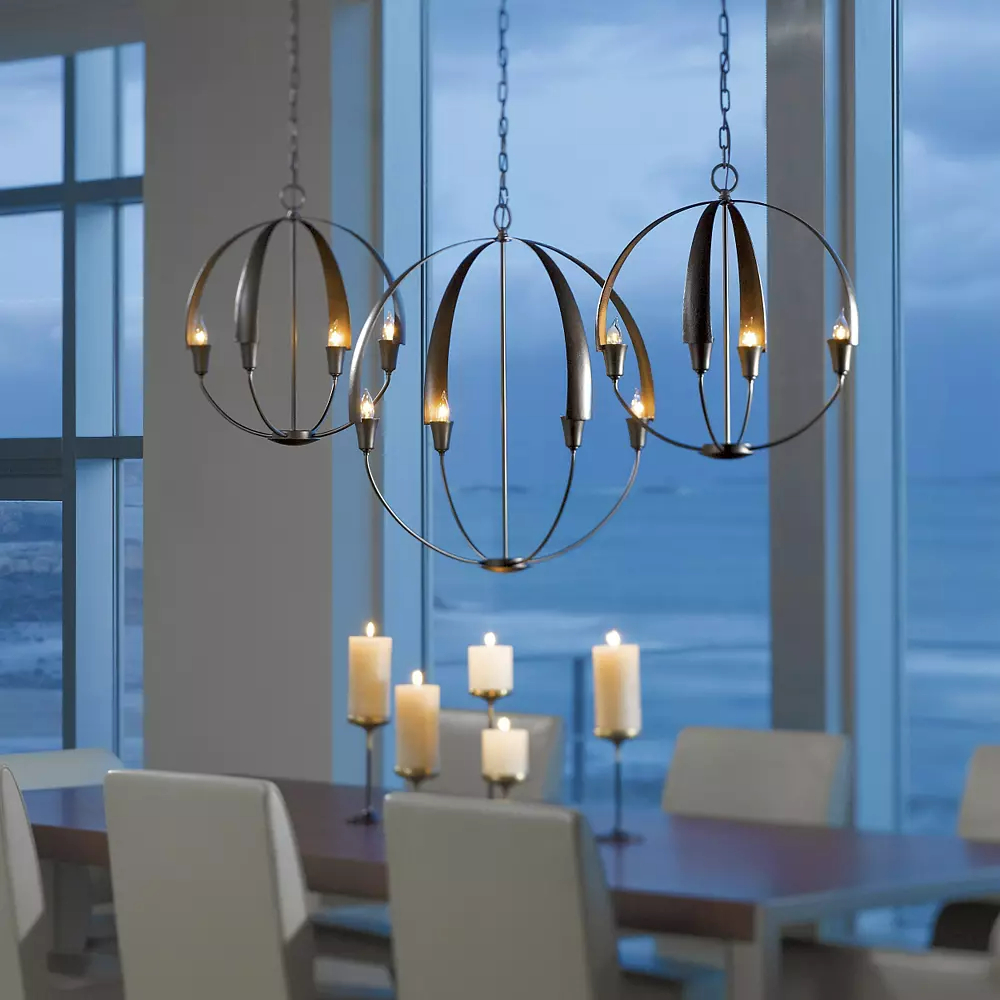 Candles are a simple way to immediately add a soft glow and intimate feel to a room. Some candles can be decorative pieces all to themselves and some also come with the added bonus of a pleasant smell wafting throughout the space.
Get the Skinny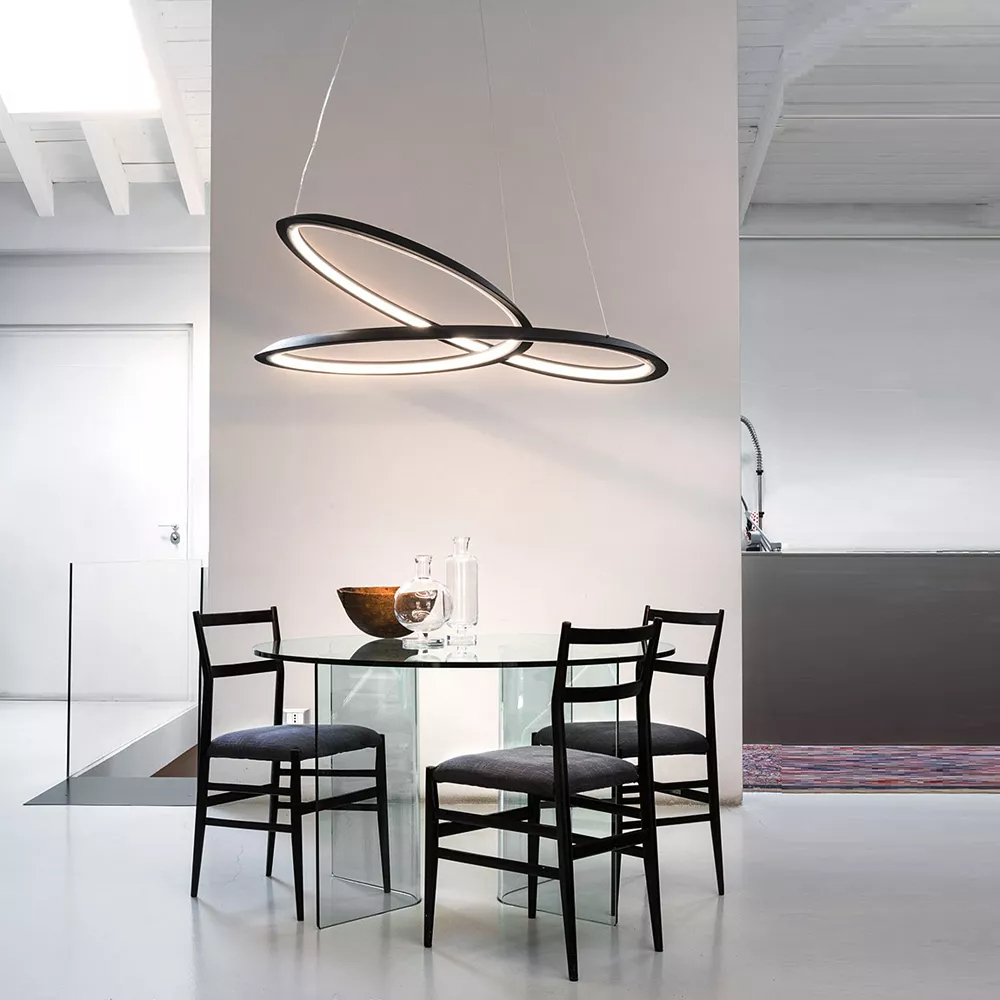 When selecting a suspension lamp, consider the cords and wires it hangs from. Ultra-modern fixtures often look best with ultra-slender suspension cords that seem to disappear, making the fixture appear to float.
Bring Nature In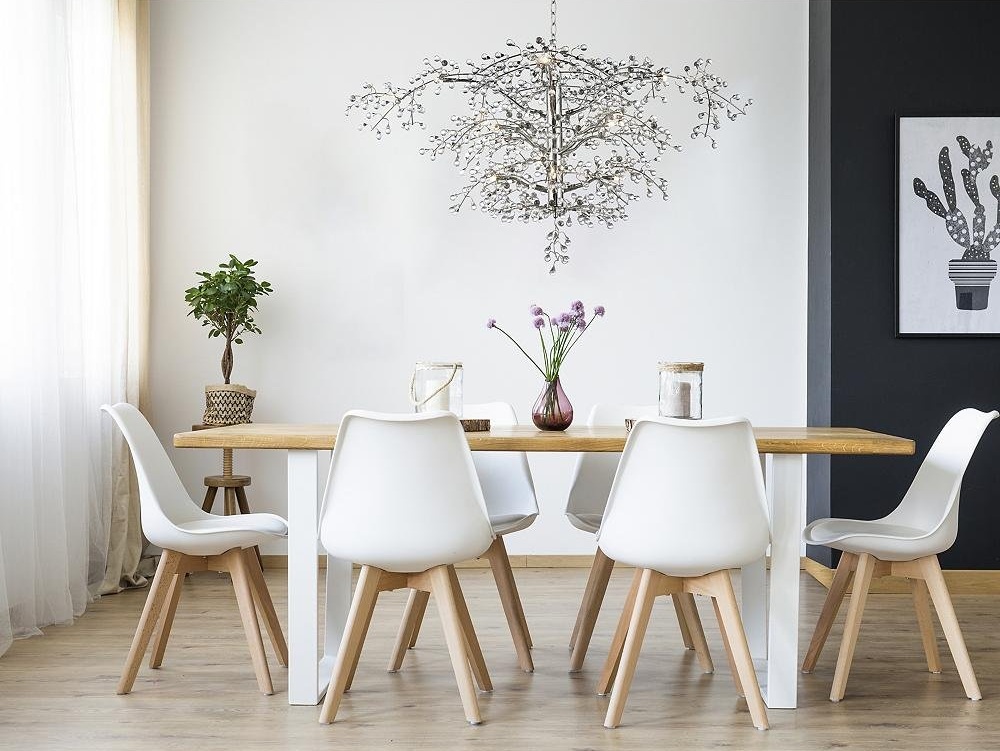 Give a modern dining room a bit of softness and glam with a chandelier that plays with organic elements and elegance. In a room with strong, clean angles, a pendant lamp that pulls from natural elements like branches or flowers gives a stylistic, complementary impact to the design.
Mix and Match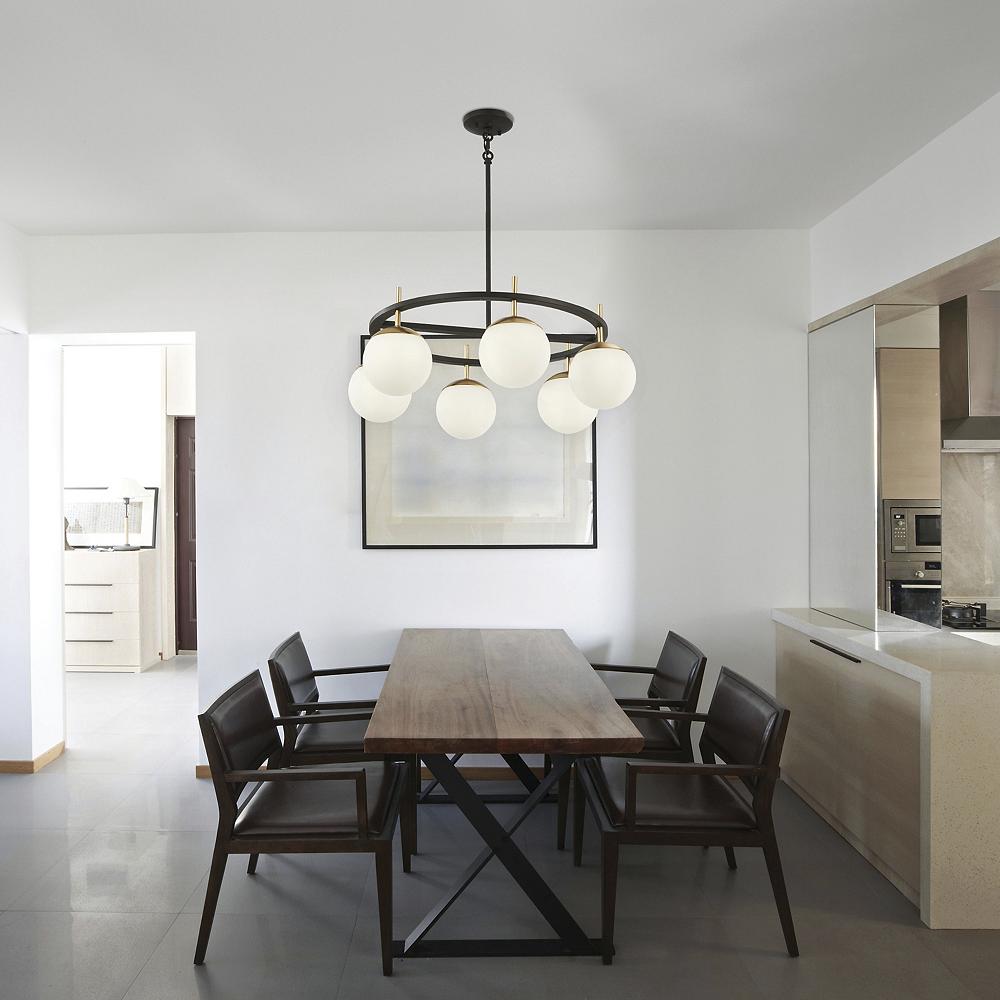 Add visual interest by contrasting the shapes of the central light fixture against those of the room. A circular lamp with round shades is juxtaposed against more angular furniture. Keep similar tones in the materials to make it feel cohesive and curated.
Change in Place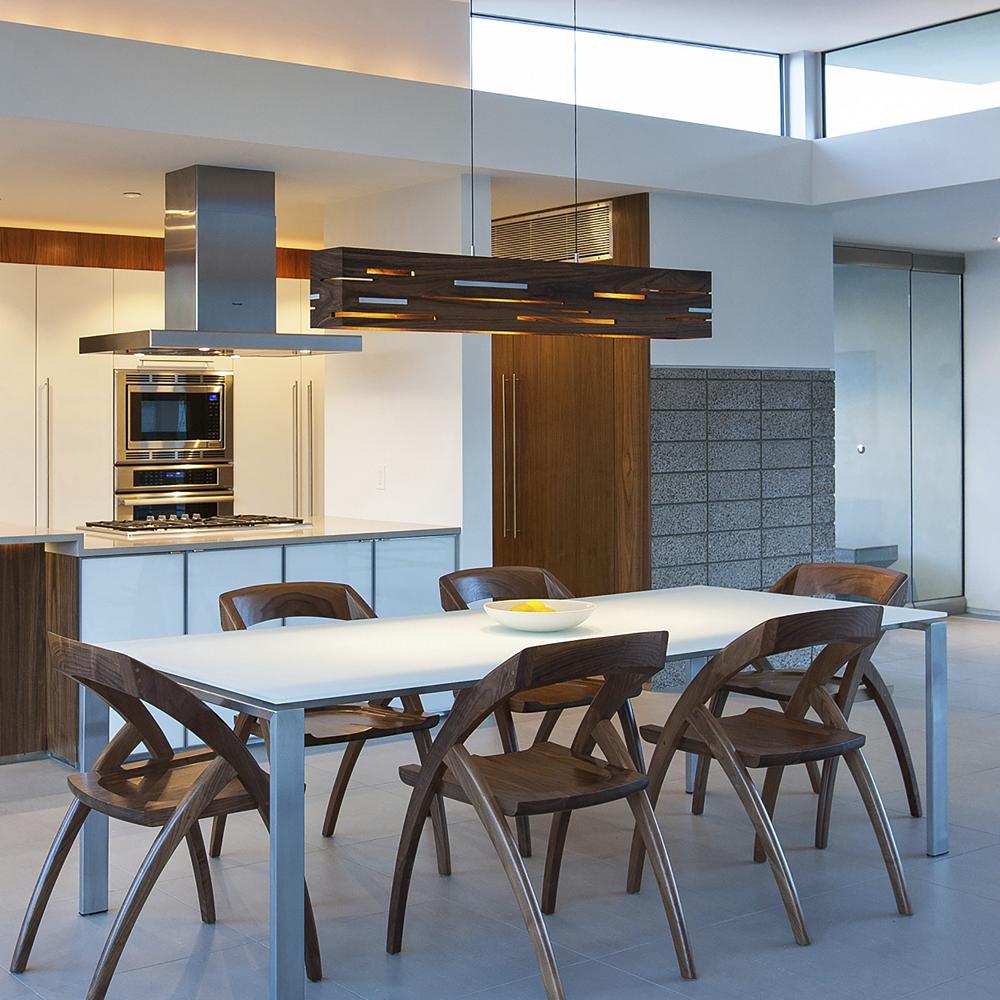 To hang a lighting fixture at the exact-right height, look for a linear suspension lamp, pendant or chandelier with field-adjustable cords and cables. This allows for modifications to the hanging height of the light at the time of installation, ensuring a perfect fit.
Modern dining room lighting is supremely versatile, with solutions for every situation. From contemporary to restoration styles, LED linear suspensions to traditional crystal chandeliers—dining room lighting serves up purpose and style with every beautifully illuminated meal.