Bathroom Accessories
Learn More About Bathroom Accessories
Why We Love Bathroom Accessories
The toilet and sink are transformed into a throne room when modern bath accessories are on the scene. They can add humor, color and professionalism, provide storage for soap and tissue paper, and give normal bath items a home (like bath towels, robes and the all-important toilet brush). Specialty incense burners can provide a fresh fragrance as well as complement the design concept of the space. There's no end to the benefits of bath accessories!
Read More
Where Bathroom & Vanity Accessories Work Best
Bath accessory items and hardware lend themselves to functional purposes like holding towels, toilet paper rolls, soap and more. They exist simply to make your bathroom functions easy. However, while providing a utilitarian role in the restroom, you'll also notice their ability to enhance the decor of the space. A mat or utility rug on the floor creates a soft, comfortable feel the room will appreciate. And the assortment of grooming accessories make getting ready in the morning a more enjoyable experience. Many modern bath accessories also translate to the kitchen space too, like the soap dispensers and stainless steel trash bins.
Bath Accessories for Every Style
As a frequently visited room of the home, you want your choice of accessories and decor to sparkle. Find accessories and hardware that best represents your aesthetics, while also accomplishing the task they need to. For contemporary bath and vanity areas, complement the decor with stainless steel bath accessories from the Blomus catalog. You'll appreciate the sleek look they bring to the bathroom and you can find plenty of other accessories from Blomus to spread to other areas of the home. Achieve a fun and playful appearance with decorative knick-knacks from the Italian Design Factory, Alessi. And lastly, keep your floors cushy and well-protected with mats from Chilewich.
Choosing the Best Bathroom Accessories
Finding the right accessories for your throne room comes down to your personal preferences and whatever the task is you need to complete. Take a look at your bathroom's current landscape to identify what might be missing. Is it is a decorative soap dispenser next to the sink? A shelf for towels and storage of other items? Or maybe it's a fun floss holder acting as a reminder? Find items that represent your style while keeping an eye out for colors and finishes that will blend in well among existing decor. And no need to worry about where you can use these accessories - a lot of accessories for the bathroom are made from rust-resistant stainless steel, durable thermoplastic resin, and hardy porcelain, designed specifically for heavy use in areas where water is present. If you have any questions about the bath accessories featured here, please call our home decor experts at 877.445.4486.
Other Considerations
You may also want a mirror to enhance the vanity area. Wall mounted mirrors are offered with storage shelves, as well as options that include integrated light kits. Appropriate task lighting is also a necessity in the vanity. Whether you are putting on makeup or brushing you teeth, just the right amount of light is needed. Browse the collection of bathroom light fixtures to find the perfect combination of task and ambient illumination. Finally, if it is additional storage you need, be sure to see the bathroom furniture category for shelving, carts and more.
Show Less
Related Products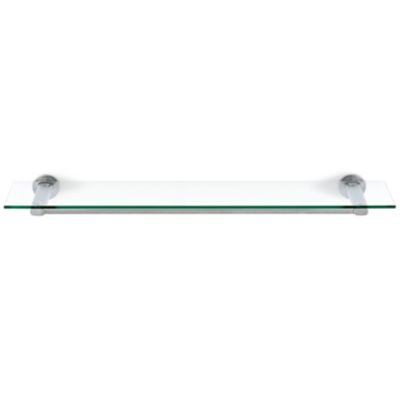 A clearly convenient way to add storage to ...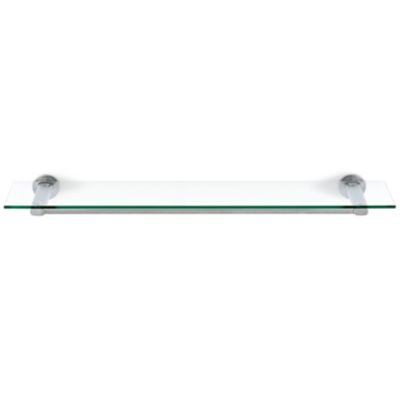 Description:
A clearly convenient way to add storage to the bathroom. The Blomus AREO Shower Shelf is 6 inches deep and over 2 feet long, providing plenty of surface area for small items. It features a clear glass panel on a ...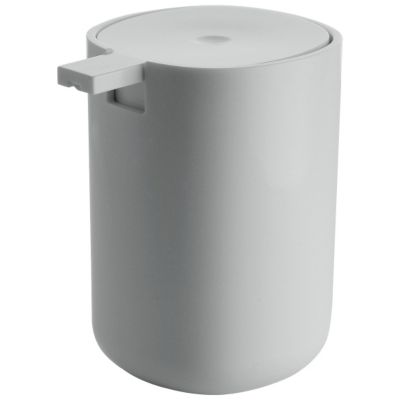 Brilliantly simple in form and function, the Alessi ...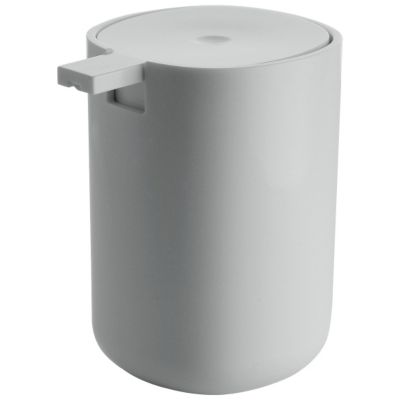 Description:
Brilliantly simple in form and function, the Alessi Birillo Liquid Soap Dispenser is from a complete bath accessories collection by Piero Lissoni. Made of lightweight, shatter-resistant PMMA. Push down the top to dispense soap from its minimalist side spout.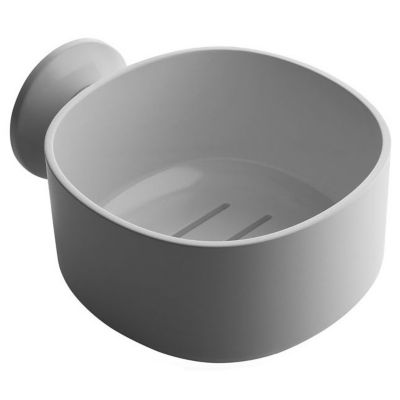 Bring some extra storage--and sleek modern design--into the ...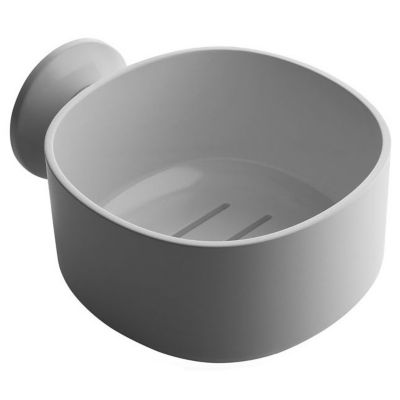 Description:
Bring some extra storage--and sleek modern design--into the shower with the Alessi Birillo Shower Caddy. Its deep rounded square bowl provides stable storage of your shower essentials, while the suction cup keeps the caddy securely mounted to any smooth wall ...