Entryway & Foyer Lighting
Learn More About Entryway & Foyer Lighting
Why We Love Entryway & Foyer Lighting
Make a lasting impression with striking modern lighting in the entryway or foyer. With an entryway or foyer light fixture, you can accomplish a lot in a relatively small space and provide a warm welcome to friends and family coming inside.A decorative lighting scheme in the foyer immediately grabs your guests attention and creates a welcoming atmosphere in your home, as well as putting your interior design style on display.
Read More
The varied options of pendant lighting and grand chandeliers that comprise the entry and foyer ceiling lights collection have typically vertically oriented proportions to complement those of a tall but narrow entryway. When combined with a pair of sconces on the wall, you'll guarantee ample illumination in a space that is typically meant for greetings and salutations. Finally, if you have console tables or accent tables in your entryway, you will love the splash of character a contemporary table lamp provides.
Where Entryway & Foyer Lighting Works Best
To make a statement of the style of your home when guests first enter, consider a large foyer chandelier. Chandeliers immediately convey your sense of style and offer a wealth of functional light output. Similar to the decorative impact found in a chandelier, you may also enjoy any of the available options of pendant lighting including large modern pendants and multi-light pendants. And if you do not have the ceiling height in your entryway for a hanging light, look to the selection of semi-flushmounts or recessed lighting for options that are mounted close to the ceiling or within the ceiling, taking up a minimal amount of space.
Entryway & Foyer Lighting for Every Style
This assortment of foyer light fixtures spans a variety of decorating styles, ranging from contemporary and modern entryway and foyer lights to fixtures fitting a home that is more transitional in its design. Lighting from Moooi can help you make a statement with large modern fixtures like the Random Light or the Heracluem Suspension, both by renown designer Bertjan Pot. In homes boasting with Scandinavian decor, look to a pendant by Denmark's Le Klint and if it is a wood look you love, turn to a veneer ceiling light by LZF. Transitional and traditionally styled entries benefit from the ceiling and wall light fixtures by George Kovacs and make a distinctly elegant statement with a luxury piece from Schonbek Lighting. Finally, to achieve energy efficiency in your space, you will want to check out the assortment of LED entryway and foyer lighting in the form of ceiling lights and wall lights.
How to Choose the Best Entryway Lighting
From suspensions to sconces, entryway lights can accommodate a range of sizes. When shopping for your entryway and foyer lights, be sure to review the fixtures' dimensions including height, width, weight and cable suspension length (for hanging lights). You will also want to properly measure your entry and where you plan to install the light fixture to try to avoid any complications.You can then refine your options by colors, finishes and shapes to choose the best lighting for the space. If you have any questions about the entry and foyer lighting featured here, please call our lighting experts at 877.445.4486.
Other Great Options
Most of the chandeliers and pendant lighting you will find in this selection can be applied to other rooms and areas of the home. The same light fixtures you would use in foyers - and the dramatic focal points they provide - are suitable for any area with similar proportions within a home or office, such as in a stairwell or a dining room with high ceilings. You'll also want to check out the assortment of entryway furnishings to complement your lighting. The assortment of furnishings includes tables, benches, rugs, mirrors, coat racks and umbrella stands that provide an elegant touch to the space.
Show Less
Related Products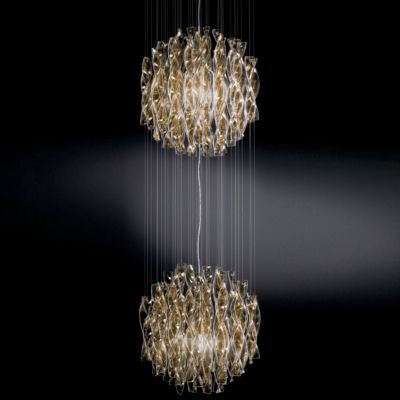 More than simply luxurious, the AXO Light Avir ...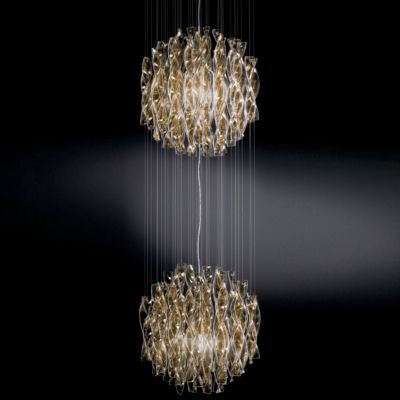 Description:
More than simply luxurious, the AXO Light Avir 45/60/2 Suspension represents a fashion-forward, high quality design mentality. Designed by the famous Italian light architect, Manuel Vivian, this double suspension creates glowing light as luminescence trickles down through double-layered handmade Murano ...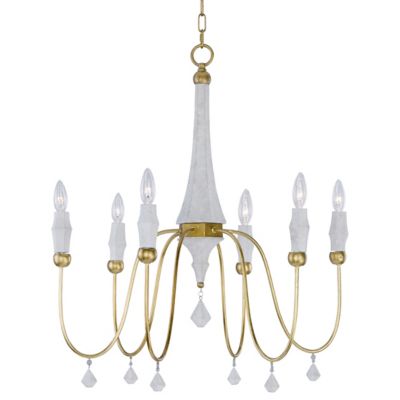 The Maxim Lighting Claymore Chandelier takes cues from ...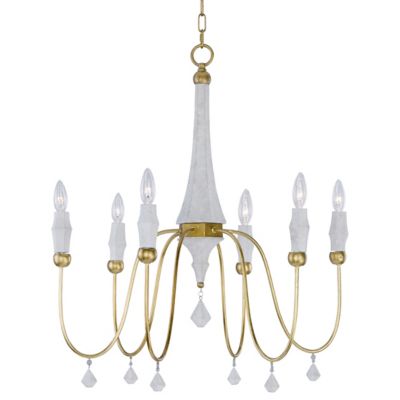 Description:
The Maxim Lighting Claymore Chandelier takes cues from traditional designs, with sweeping arms and exposed candelabra bulbs. The modern twist is the addition of claystone, which creates an intriguing juxtaposition of delicate and robust. The hanging clay drops are evocative ...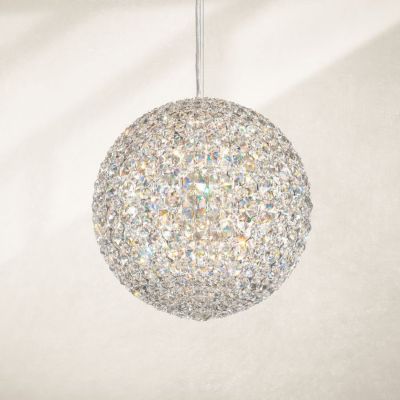 An absolutely stunning, perfectly round crystal globe with ...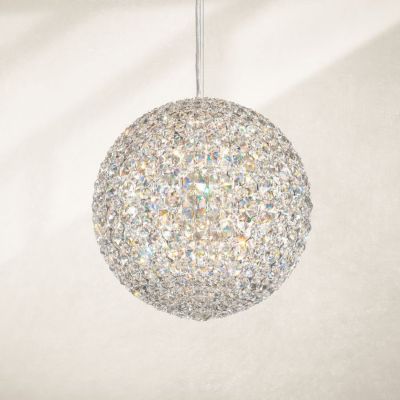 Description:
An absolutely stunning, perfectly round crystal globe with hundreds of dazzling Swarovski Crystal precision cut jewels. The simple elegance of the Schonbek Geometrix Da Vinci Suspension allows it to complement many design styles, from classic to transitional to contemporary. Amazingly, ...