Outdoor Lighting
Learn More About Outdoor Lighting
Why We Love Outdoor Lighting
Outdoor lighting extends the property line (at least visually) and allows us to meander safely outdoors as well as in. There are tons of different outdoor lighting fixture types, too, from helpful post lights to decorative outdoor pendant lighting and even portable outdoor lamps, that each play specific roles in making the outside of the home the safe haven it's meant to be. Today's modern outdoor lights are chalk full of design ingenuity and add bright, modern pop to Mother Nature's landscape while highlighting the home's architecture at the same time.
Read More
Where Outdoor Lighting Works Best
Exterior lighting has the ability to make a great first impression to your guests before they even enter the home. Outdoor pendants and entry lights create this first impression, greeting friends and family at the door with both welcoming illumination and an introduction to the home's design and personality. Where hanging a light on the front porch isn't an option, look to the creative and functional flushmounts and other close-to-ceiling lights. Outdoor wall lights are another way to provide the necessary light, brightening the perimeter of the home as well as the outer entry, and even creating an added illusion of height if they're intended to graze the walls with uplighting. You can also use a couple outdoor wall sconces on either side of the garage door. In the backyard, fun outdoor portable lamps, torches and accessory lighting allow you to keep the outdoor entertaining going long after the sun sets. Finally, if it is a sense of safety you need from an outdoor light fixture, look to security lamps, flood lamps and even post lights to help provide guiding light on walkways or driveways.
Patio, Porch & Backyard Lighting For Every Style
For any aesthetic you're trying to fit, you are sure to find the right assortment of exterior lighting here. Traditionally styled patios and porches benefit from the lantern-like fixtures from Maxim Lighting or the collection by Feiss Lighting. These classic outdoor light fixtures are well-received and make an impression among guests. For a clean-lined contemporary look, check out the sconces, post lights and more from Hinkley Lighting. LED outdoor lighting is perfected in the collection of wall lights by Modern Forms. Outdoor LED lighting allows you to have an energy efficient fixture that can at once provide bright light for the front porch or back patio, while also being exceptionally sleek and stylish. Lastly, Sea Gull Lighting's selection of outdoor light fixtures aim to fit just about any home's exterior.
How to Choose the Best Outdoor Lighting
The best approach to selecting the best patio lighting is to determine the function of the fixture. Do you need lighting to be purely decorative or to provide an element of safety and security to your outdoor living area? You'll find outdoor wall sconces and wall-mounted lamps create an inviting appeal to guests while an outdoor chandelier works better for showing off your decorating tastes. Once you know the function of the outdoor fixture, you will want to refine your choices by sizes, keeping in mind height, width and weight. Measure your existing outdoor lighting to ensure you're upgrading with an equally sized fixture. Then, consider finishes, colors and the lighting's bulb type to be prepared with the right light bulb. And last (but certainly not least), you will need to look to the fixture's UL rating to verify it is safe for outdoor use (wet listed or damp listed). If you have any questions about the outdoor light fixtures featured here, please call our lighting experts at 877.445.4486.
Other Great Options
Get creative with your outdoor lighting scheme by using string lights, torches, lanterns and tealight holders. These outdoor accent lighting fixtures are perfect for late night summer parties and occasional outdoor dining or lounging. Outdoor ceiling fans help keep things cool in the space and many options offer a source of lighting to allow you to spread illumination throughout your deck and patio too. Find the perfect assortment of seating, tables and accent pieces in the outdoor furniture category. Lastly, be sure to look to the assortment of landscape lighting for bollard lights, garden lights, in-ground fixtures, deck lighting and more. Landscape light fixtures offer a welcomed element of safety for any of those dim areas of the yard.
Show Less
Related Products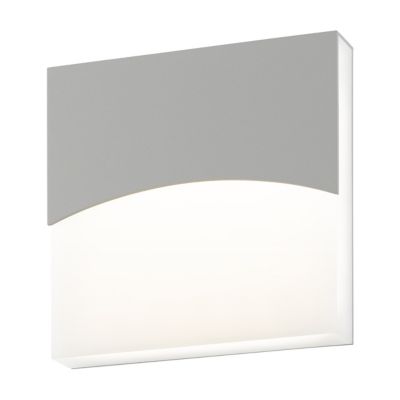 Zen and the art of illumination: Die-Cast Aluminum ...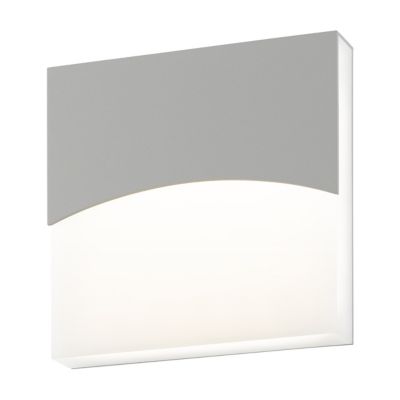 Description:
Zen and the art of illumination: Die-Cast Aluminum cuts a smooth arc across the Frosted Optical Acrylic silhouette of the SONNEMAN Lighting Aku Indoor/Outdoor LED Wall Sconce, creating a union of opaque and translucent. It mounts vertically or horizontally, casting ...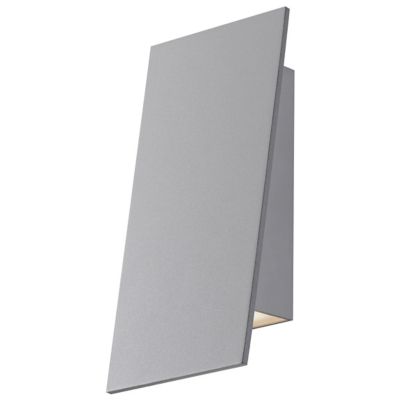 Simply brilliant. The SONNEMAN Lighting Angled Plane Indoor/Outdoor ...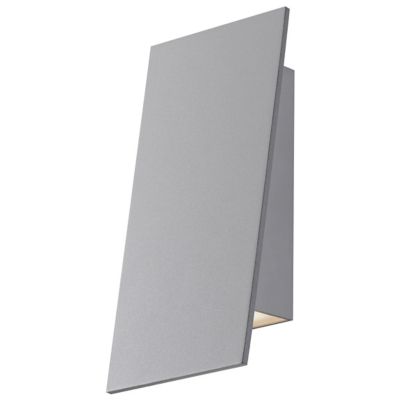 Description:
Simply brilliant. The SONNEMAN Lighting Angled Plane Indoor/Outdoor LED Narrow Downlight unites clean lines, a textured finish and a warm, welcoming glow. The geometric Aluminum shade adds a distinctive architectural element to exterior walls, yet it's equally adept indoors.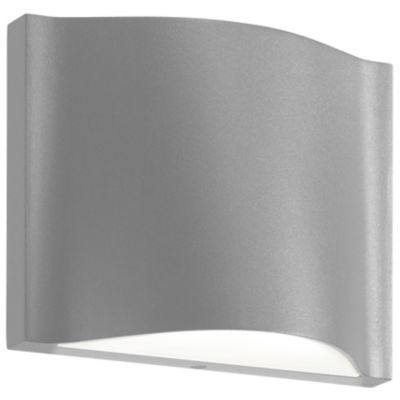 Smooth curves and clean lines infuse contemporary interiors ...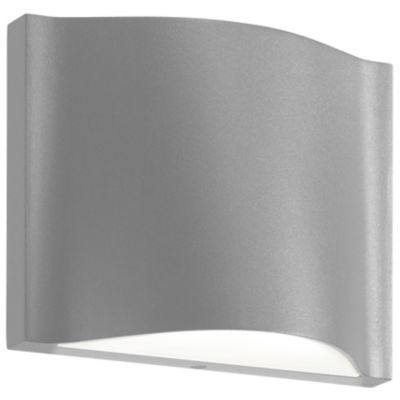 Description:
Smooth curves and clean lines infuse contemporary interiors and exteriors with memorable illumination. The SONNEMAN Lighting Drift Dual Indoor/Outdoor LED Up/Downlight is composed of solid yet sensuously rendered Die-Cast Aluminum. Openings above and below allow a soft spill of LED ...