Outdoor Lighting
Learn More About Outdoor Lighting
Why We Love Outdoor Lighting
Installing modern outdoor lighting is one of the easiest ways to breathe new life into outdoor spaces. Contemporary outdoor fixtures look great in patios, entryways, outdoor stairwells and pathways, and other outdoor spaces that can benefit from extra illumination.

Exterior lighting

takes the design of your outdoor spaces to the next level. From functional lighting to highlight high-traffic areas to decorative lighting with a focus on design, outdoor lighting epitomizes versatility. Another great thing about

outdoor lighting

is the versatility. For

patio lighting

, you can install an outdoor ceiling fan/light combination to regulate temperature and provide ambient lighting at the same time. Experimenting with different types of lights from the same collection can contribute to a cohesive look in outdoor areas.
Where Outdoor Lighting Styles Work Best
There is no limit to the ways you can use outdoor light fixtures. Depending on the location, certain lighting options will work better than others in exterior spaces. If you want to illuminate a pathway or garden, step lights work well. These lights look best when purchased in multiples placed at evenly spaced intervals. Outdoor chandeliers are the perfect option for decks and gazebos and add a touch of elegance when dining outdoors. These fixtures are best when coupled with a timed dimming function or integrated solar panel that automatically adjusts the light level throughout the day.
Outdoor Lighting Designs You'll Love
You have access to the absolute best in outdoor lighting options and the choices range from chic pendants to practical flushmounts. Sconces are another popular outdoor lighting option that offers style, function, and durability. Kichler Lighting has a reputation for its innovative exterior lighting options that add a touch of whimsy to yards, decks, and outdoor water features. Modern Forms brings you sophisticated contemporary outdoor LED lighting that adds style to existing landscaping and outdoor décor. For lights that are suitable for outdoor use while maintaining a stylish aesthetic, look to Sea Gull Lighting for its range of outdoor pendant lights, sconces, and flushmounts. Minka-Lavery is your source for ultramodern outdoor light fixtures with lustrous finishes like brushed aluminum and alder bronze. For the ultimate in landscape lighting, Maxim Lighting offers a range of gorgeous LED wall sconces, step lights, and light posts.
How to Choose the Best Outdoor Lighting: Sizes, Styles & Understanding UL Listings
When picking out fixtures for an outdoor area, it's a good idea to consider the size, style, and UL rating of the lights you have in mind. Start your search for the ideal outdoor fixtures with these simple steps.
Where to Place Outdoor Lighting?

Begin searching for your outdoor lighting by deciding where exactly you need exterior fixtures. Where are the dim areas of your front porch, back yard or driveway? Do you need a pair of wall sconces flanking each side of the garage door? What about a low profile fixture for the front porch? Or do you need to take your lighting on the go from the front porch to the back patio? Take inventory of the kinds of lighting you need and where, then you're guaranteed to have a simple search.

How to Choose the Best Sizes of Outdoor Lights?

As with choosing any style of lighting, finding the correct size is of utmost importance. Once you have decided exactly where you will be placing new lights, get out the measuring tape, a pen and a pad of paper. You'll want to be mindful of dimensions like height, diameter, length and suspension. Whether you're in need of a sconce, a chandelier or a flush ceiling light, getting the right size is key.

Selecting Colors & Finishes

While the color of light you choose is up to your personal aesthetics, these kinds of fixtures are especially peculiar when it comes to certain finishes. For instance, if you live in a coastal cool area, you'll want to look out for marine-grade finishes so the light is well-protected in moisture-heavy areas. You'll find several metallic finishes and colors to incorporate into your outdoor lighting scheme as well.

What Does Dark Sky Rated Mean?

While we are huge proponents of outdoor lighting, we are conscious of light tresspass and sky glow. Any fixtures tagged with a dark sky compliant rating indicates they will help minimize the amount of blue light at night. This helps to reduce light pollution and the overall glow they put into the evening sky. You'll commonly find this rating for exterior wall lights.

What Does A Light's UL Rating Mean?

Simply put, the UL rating is an indication of how wet a light fixture can get and when it comes to outdoor lighting, this is extra important. Modern outdoor light fixtures will either be listed as UL damp, meaning they can be exposed to some moisture or as UL wet, meaning they can be exposed to water. For UL wet listed outdoor light fixtures, you're free to spray them with the garden hose anytime they need to be cleaned. Easy, right? For any outdoor lighting you're thinking of purchasing, just be sure to double check the UL listing.
Keeping these few steps in mind when you're planning your outdoor lighting will help ensure you pick out the right fixtures for your application.
Other Considerations
Look to the selection of porch lights to give guests of your home a warm and safe welcome. For outdoor hanging lights, consider where they will be placed and how much of a drop you want to the fixture to have. Likewise, for outdoor sconces, measure the surrounding space to determine the appropriate fixture size. And if you are installing pathway lights, measure the total length of the pathway to decide exactly how many lights you'll need to achieve the desired look. Last, but certainly not least, keep your patio area cool during the summer time with an outdoor ceiling fan.
Show Less
Related Products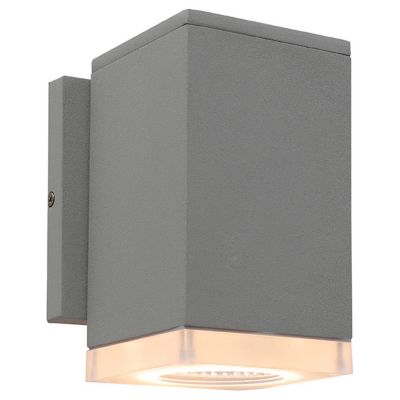 Ambient lighting complemented by a contemporary aesthetic. The ...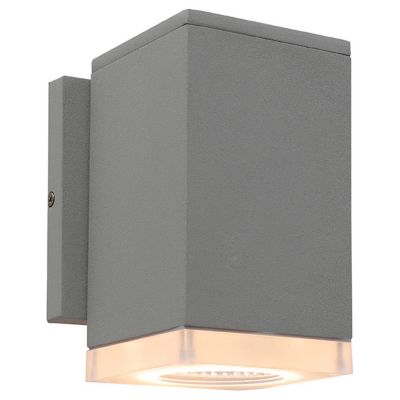 Description:
Ambient lighting complemented by a contemporary aesthetic. The Avenue AV9891 Outdoor LED Wall Sconce by Avenue Lighting utilizes cutting edge components to set an inviting mood in any entryway or patio. Its Aluminum profile is treated with a Marine Grade ...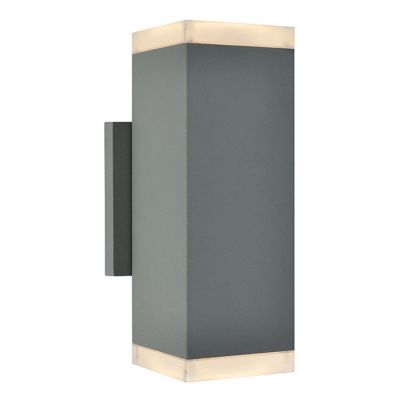 Sleek, angular and boldly contemporary. The Avenue AV9892/93/94 ...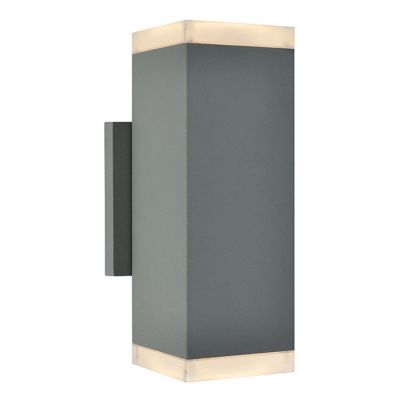 Description:
Sleek, angular and boldly contemporary. The Avenue AV9892/93/94 Outdoor LED Wall Sconce by Avenue Lighting uses high-grade components to create a relaxing ambiance. Its Aluminum frame and Marine Grade Powder Coated finish guarantees a product that will last through years ...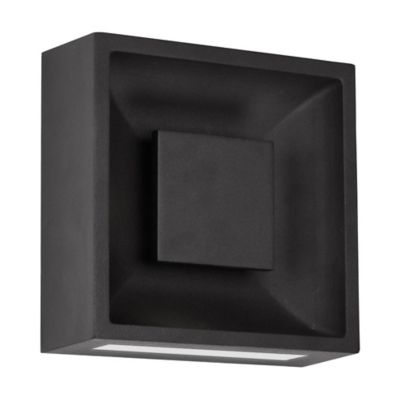 The Baltic LED Outdoor Wall Sconce by Kuzco ...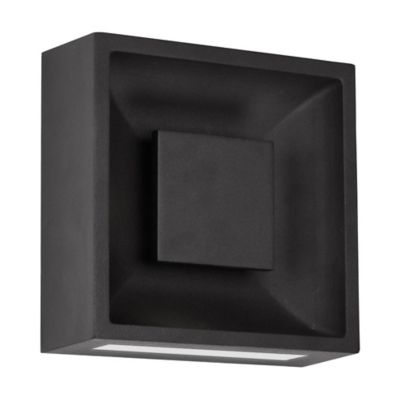 Description:
The Baltic LED Outdoor Wall Sconce by Kuzco Lighting is bold and handsome. A strong rectangular form is created from a powder coated die cast Aluminum, with a raised square panel set inside a slightly recessed top section. Behind the ...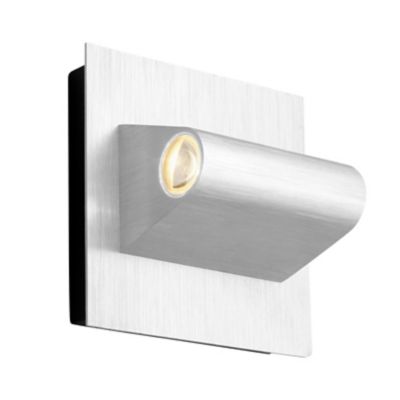 Give exterior spaces a clean and modern edge ...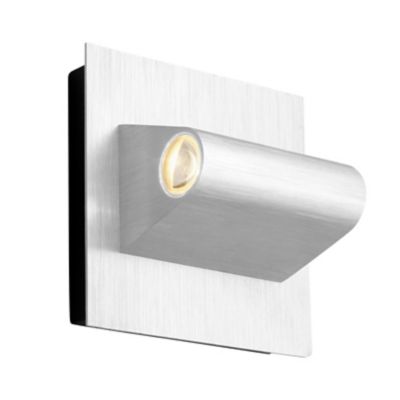 Description:
Give exterior spaces a clean and modern edge while providing focused light with help from the Cadet LED Outdoor Wall Sconce by Oxygen Lighting. This durable, die-cast aluminum fixture boasts a flat, square backplate that mounts the piece to the ...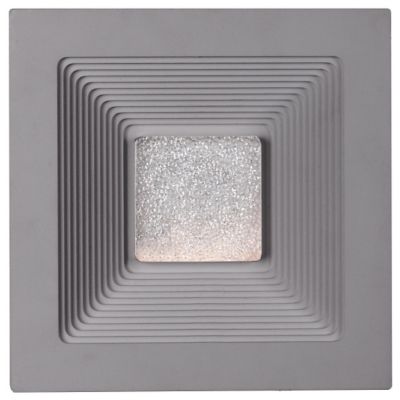 The Kuzco Lighting EW53808 LED Outdoor Wall Sconce ...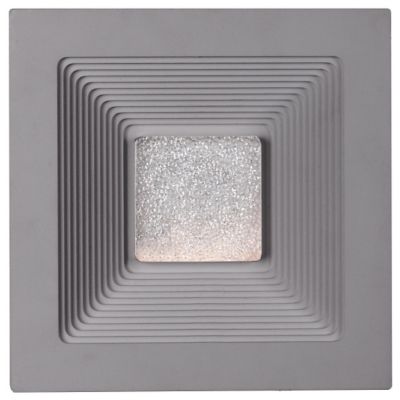 Description:
The Kuzco Lighting EW53808 LED Outdoor Wall Sconce puts a contemporary spin on traditional materials. The energy efficient illumination is diffused through a window of encased crystals, having a subtle glamorous presence. There is a strong sense of depth within ...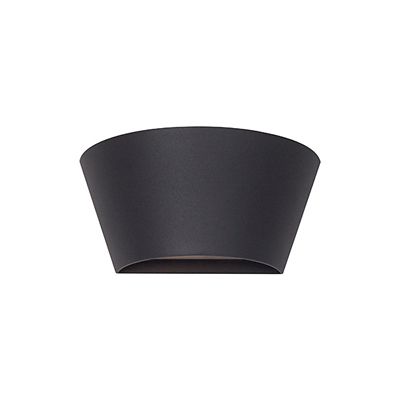 Modern and minimalist. The Hallmark LED Outdoor Wall ...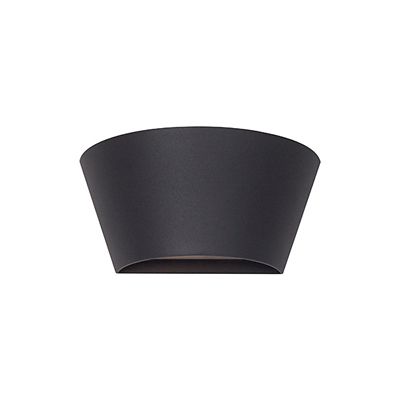 Description:
Modern and minimalist. The Hallmark LED Outdoor Wall Sconce by Kuzco is a sleek and compact addition to backyard settings. Formed by powder-coated die-cast Aluminum, a truncated conical shape tapers from top to bottom, creating the smooth silhouette of this ...