Wall Lights
Learn More About Wall Lights
Why We Love Wall Lights
Wall lights can instantly turn a flat wall into something decorative and worth noticing. Specifically designed to add ambient lighting in a variety of spaces, more of today's wall sconces and wall lamps are specifically shaped to add dramatic up and downlighting effects, really adding depth and structure to a room. Adjustable picture and display lights draw attention to a painting or work of art, while art glass sconces can provide a splash of color and artistry and become works of art themselves.
Read More
Where Wall Lighting Works Best
Wall lights and sconces can find their home in nearly any space, in both residential and commercial locations. In the bedroom, you'll find a wall-mounted reading light is an ideal choice for focused task lighting or a pair of sconces on the wall will complement the overhead lighting from a chandelier, flushmount or ceiling fan with lights. Contemporary bathrooms benefit from the style of vanity bath bars and wet or damp rated wall sconces, available in multiple shapes to accommodate nearly any bathroom's layout. Wall uplights are perfect for hallway lighting and in the living room, you'll love highlighting family photos or works of art with a picture light. In the dining room, wall lamps provide a layering element to your lighting that is immediately noticeable by your dinner guests and you will like illuminating your kitchen counters with under cabinet lighting. And provide a warm welcome to your guests with wall lights in the entryway or foyer. Finally, in restaurants, retail stores, hotels and professional offices, wall lights can offer the final decorative touch your customers will love.
A Wall Light For Every Style
From transitional to ultra-contemporary and retro-inspired interiors, there is a wall light fixture here to fit every aesthetic preference. In modern spaces, look to the clean lines, stylish finishes and acute shapes of the wall lighting from Modern Forms and Tech Lighting. Transitional rooms benefit from the wall lights by George Kovacs or Hinkley Lighting, while classic options from Maxim Lighting will fit homes with a traditional aesthetic. Mid-century modern wall lights from Jonathan Adler allow you to pay tribute to 1950s design and if it is a Scandinavian theme you like, you'll find plenty of options from Louis Poulsen. Look to the beautiful brass finishes found in collections from Hudson Valley Lighting or Visual Comfort. And if you support energy efficiency in your home, you'll want to take a look at the assortment of LED wall lights available. LED wall sconces have an inherent modern design, while also being eco-friendly and long-lasting.
How to Choose the Best Wall Light Fixtures
This collection of wall lamps are offered in a wide variety of shapes and sizes, including multi-light vanity fixtures, miniature wall-mounted spotlights and large, welcoming sconces for the entryway or front porch. Before choosing a new wall light for your home, you'll want to measure the space on the wall where it will be installed and thoroughly review the fixture's sizing dimensions including its height, width, weight and mounting options. With a size and style in mind, you can then refine your wall lighting options by colors and finishes that will blend in with your home's decor and review the fixture's required light bulb type to be prepared at installation. If you have any questions about the wall lights and sconces featured here, please call our lighting experts at 877.445.4486.
Other Great Options
Make installing a wall light easy with a plug-in wall sconce. Plug-in wall lights have a power cord at the base of the fixture and simply plug into the nearest outlet, making them easy to move and quick to install. These wall light fixtures can also be used outside, mounted by the front door or flanking the walls of the back of the house near the deck or patio. When searching for an outdoor wall sconce, you'll want to make sure it is wet or damp rated for outdoor use. Last but not least, consider setting the mood by placing your indoor wall lights on a dimmer.
Show Less
Related Products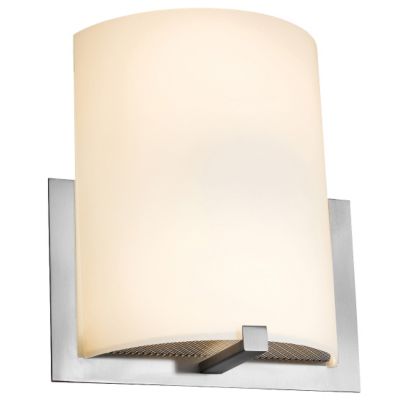 Cool, contemporary and energy efficient. The Access Lighting ...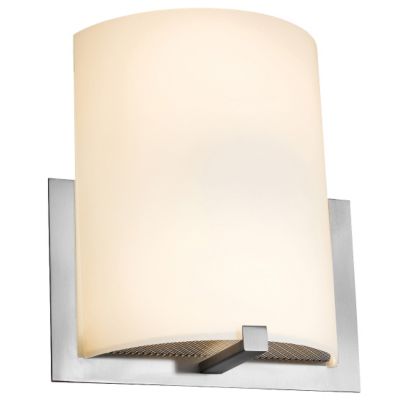 Description:
Cool, contemporary and energy efficient. The Access Lighting Cobalt Wall Sconce features a curved panel of Opal glass, which warmly diffuses the light of the inner fluorescent lamps. This luminous structure is set against a similarly clean-lined metal base. Part ...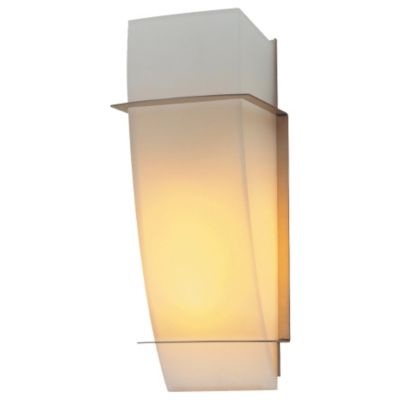 The Enzo by PLC Lighting, creates a sophisticated ...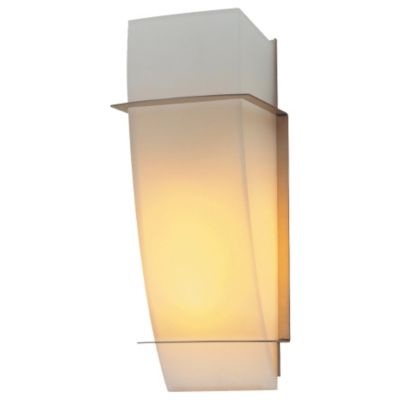 Description:
The Enzo by PLC Lighting, creates a sophisticated ambience with it's aerodynamic design. Wall lamps can emphasize certain features in a room and create dramatic effects by illuminating them. PLC Lighting's ongoing mission is to offer superb quality, exceptional styles, ...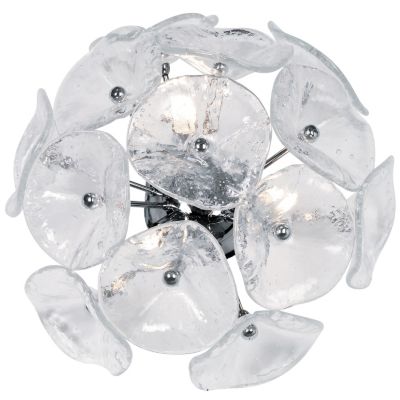 Composed of individual Murano glass petals, the ET2 ...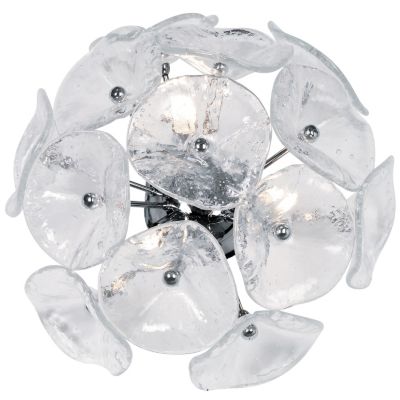 Description:
Composed of individual Murano glass petals, the ET2 Fiori Wall Sconce creates stunning lighting displays on neighboring surfaces. Available in Amber or Clear glass, it's easy to add this luxurious art piece to modern and transitional spaces alike.