Landscape Lighting
Learn More About Landscape Lighting
Why We Love Landscape Lighting
Landscape lights allow you to continue to enjoy the beauty of your yard even when it's dark out. And it can even make your landscape more dramatic, with well-placed outdoor spotlights and washes casting intriguing shadows and highlighting the best plants, water features with underwater lights and other aspects. While focusing attention on your landscape's most important details, landscape lighting also helps people to safely traverse across it with path lighting and deck lighting guiding the way.
Read More
Where Outdoor Landscape Lighting Works Best
Most outdoor landscape lighting is unobtrusive, designed to discretely illuminate and keep the landscape at the center of attention. As such, outdoor landscape lighting fixtures are best hidden within bushes or rock formations and properly oriented to highlight the leaves in a tall tree or wash up a textural wall. Arrange glare-free downlights -- specifically path lighting or deck and patio lighting -- at regular intervals to ensure safe travel along pathways and up and down stairs. Backyard ponds benefit from underwater lights, while in-ground lights provide an elegant, warm glow. With the right selection of fixtures, you'll have no problem highlighting your landscape.
Landscape Lighting for Every Style
Whether your backyard is traditionally styled or boasting with ultra-modern outdoor furniture, you are sure to find an assortment of landscape fixtures that will fit your aesthetic. SLV Lighting offers a complete assortment of every kind of fixture you need to decorate your landscape in style. From bollards to recessed wall lights and all of the necessary hardware, SLV offers the ideal contemporary solution to landscape lighting. Traditional landscapes find a congruent style in the fixtures from Kichler and Troy Lighting. And if you love the benefits of energy efficiency in your space, look to the selection of fixtures from BEGA. LED landscape lighting is a great way to be eco-friendly and cost effective with your outdoor lighting design.
Choosing the Best Landscape Lighting
Depending on the area in your yard, you'll find a different purpose for each style of landscape lighting. While path lights are ideal for grassy areas and gardens, well lights are the perfect option for a light source that sits flush with the ground. And bollard lights are the ideal solution for large landscapes, often found in commercial spaces and big, open backyards. Landscape lights are also available in different voltages - 12 volt and 120 volt. You'll need to determine the application of your landscape lighting and make sure you have the right voltage you need. If you have any questions about the landscape lighting found in this assortment, please call our lighting experts at 877.445.4486.
Other Great Options
Any outdoor lighting scheme isn't complete without more decorative lighting -- wall, ceiling, portable and post-mounted fixtures add to the functionality of landscape lighting, as well as to a home's exterior decor. And enjoy grilling on the barbecue with the proper amount of light with a BBQ light from Focus Industries. The line of grill lights from Focus complement outdoor and landscape lighting, while also serving a much needed purpose. Finally, enjoy your landscape lighting into the evening hours with comfortable and stylish outdoor furniture including sofas, lounge chairs and hammocks.
Show Less
Related Products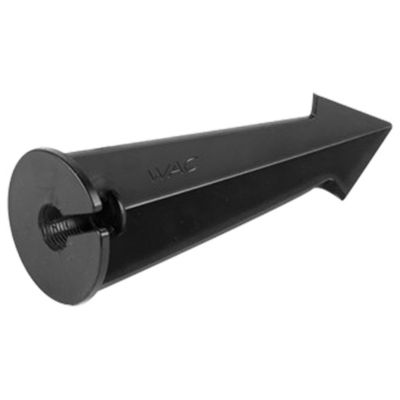 A durable PVC stake for ground mounting applications. ...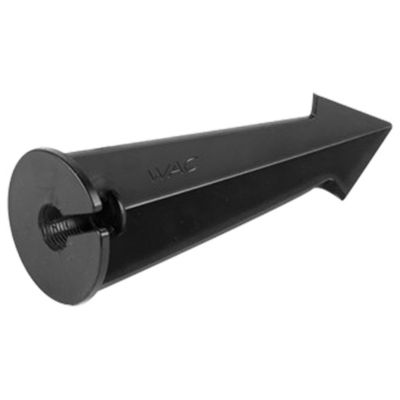 Description:
A durable PVC stake for ground mounting applications. Made from plastic. Features a long, threaded base for easy installation. WAC Lighting, founded in 1984, has developed a strong reputation for high quality decorative and task lighting. Based in Garden City, ...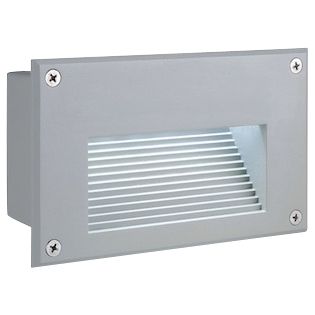 The SLV Lighting Brick LED Downunder Outdoor Recessed ...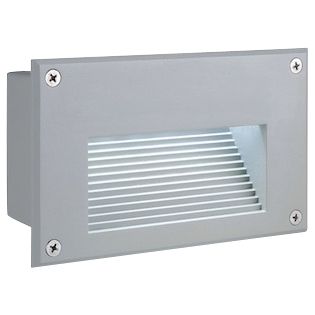 Description:
The SLV Lighting Brick LED Downunder Outdoor Recessed Wall Lamp offers out-of-the-way outdoor lighting for walkways and stairs that may be too dark for safe travel. Its simple, rectangular frame houses an energy efficient LED light source that angles down ...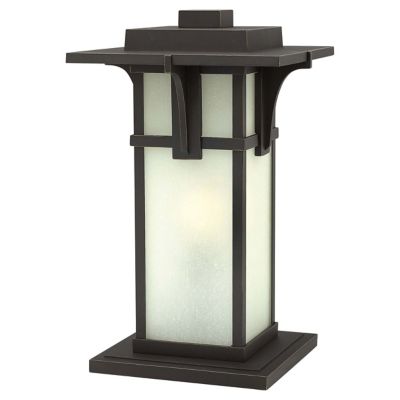 A transitional twist on a vintage lantern design. ...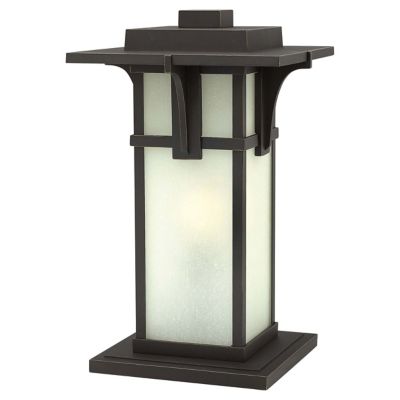 Description:
A transitional twist on a vintage lantern design. The classy Manhattan Extra Large Outdoor Piermount by Hinkley Lighting features a tiered aluminum frame finished in Oil Rubbed Bronze surrounding a glass shade (available in either Clear Beveled or Etched Seedy ...