Wall Sconces
Learn More About Wall Sconces
Why We Love Wall Sconces
Wall sconces serve two main purposes: to illuminate and to save space. These adaptable light fixtures allow you to control lighting in small areas like corridors or foyers while keeping the area clear of portable fixtures. Wall sconces are popular among decorators, homeowners, and contractors because they are suitable for interior and exterior spaces and look wonderful in both residential and commercial settings.
Read More
Where Wall Sconces Work Best in the Home
At home, wall scones can be strategically placed to light up dark areas, giving the illusion of a bigger space. Entryways are a good place to install contemporary wall sconces that make a bold style statement since this will likely be the first part of your home seen by guests. Wall sconces are also suitable for narrow hallways that are far removed from natural lighting. However, there's no need to confine wall sconce lighting to indoor use only. LED wall sconces rated for outdoor use are a great way to bring a refined yet modern look to your garden, walkway, or deck.
Wall Sconce Designs You'll Love
Top lighting designers like Hinkley Lighting, SONNEMAN Lighting, and WAC Lighting have an assortment of outdoor and indoor wall sconces that match almost any décor style. Popular wall light styles embody a modern look with functional elements like dimmers and integrated LEDs. From ultramodern wall lights by Artemide to utilitarian yet modern wall sconces by Hubbardton Forge, here you'll find the best lighting option to match your unique style.
How to Choose the Best Sconces: Sizes, Finishes, Shapes & More
The first step in choosing the right wall sconce is to consider where it will be placed. If you intend to use a sconce to brighten a foyer or hallway, you may want to choose a simple model that provides adequate ambient lighting. If you plan to install a wall light in a home office, consider choosing a reading sconce model with a dimmer function and an adjustable arm. Vanity wall sconces are great for adding extra task lighting to small spaces like bathrooms and closets.
You also have choices when it comes to installing your new sconce. Certain models are hardwired and require you to cut into the existing wall. Plug-in wall sconces, on the other hand, don't require complex installation.
As far as style, you can get inspiration from your existing décor. If you have a minimalist style, choose sconces that incorporate clean, simple elements combined with brighter LEDs. If your style is a hybrid of modern and traditional, pick sconces that have slightly more ornate shades. For contemporary looks, opt for metal finishes combined with patterned glass shades.
Other Considerations
Choosing the perfect wall light for your home doesn't have to be challenging but you should be mindful of the available options and how they will function in your interior and exterior spaces. Depending on what area of the country you live in, outdoor light fixtures need to be Dark Sky compliant, which maximizes energy efficiency by limiting wattage and ambient light waste. You will also want to think about the installation process, as well as ease of maintenance and bulb replacement. Choose from a varied selection of the top lighting brands and get ideas, advice, and detailed specs on all indoor wall lights so you know you're making the right choice.
Show Less
Related Products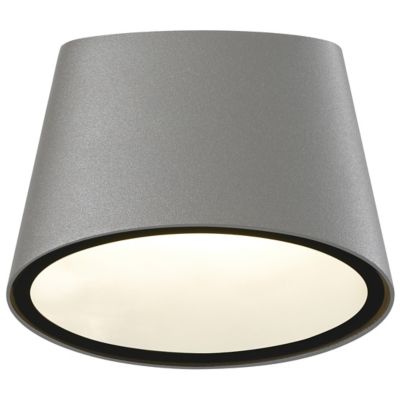 The SONNEMAN Lighting Elips Indoor/Outdoor LED Wall Sconce ...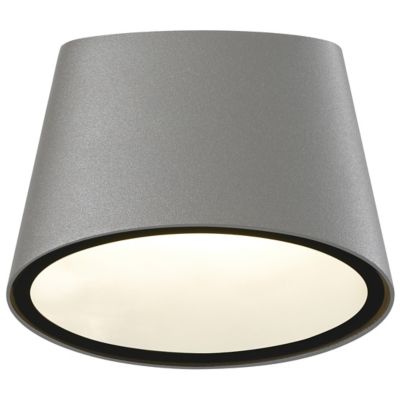 Description:
The SONNEMAN Lighting Elips Indoor/Outdoor LED Wall Sconce unites illumination and innovation. Its solid yet sensuous silhouette is composed of Die-Cast Aluminum and tempered by a Frosted Optical Acrylic shade, providing direct energy-efficient LED downlight. It's UL-listed for wet environments, ...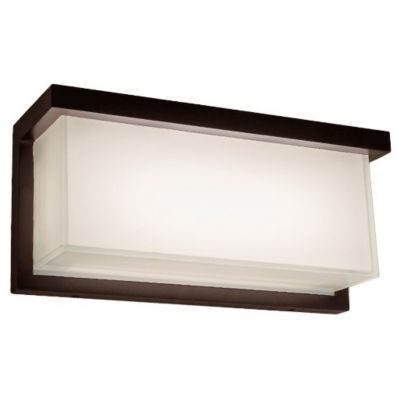 Illuminating both exterior and interior spaces, Modern Forms ...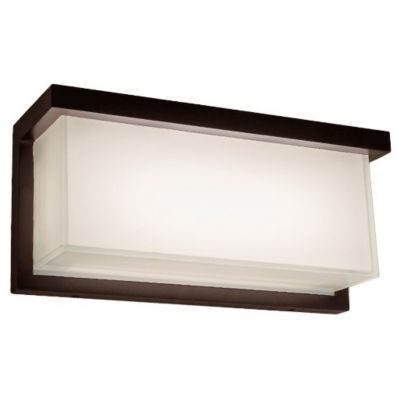 Description:
Illuminating both exterior and interior spaces, Modern Forms Ledge Indoor/Outdoor Horizontal LED Wall Sconce offers versatility in a clean, contemporary look. Constructed from aluminum, the Ledge's strong frame safely secures a crisp mitered glass shade. With energy efficient LEDs, the ...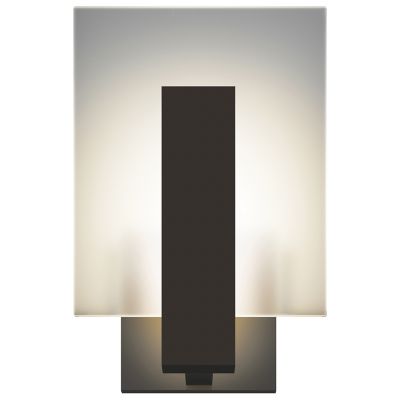 Modern elegance and energy efficiency intersect in the ...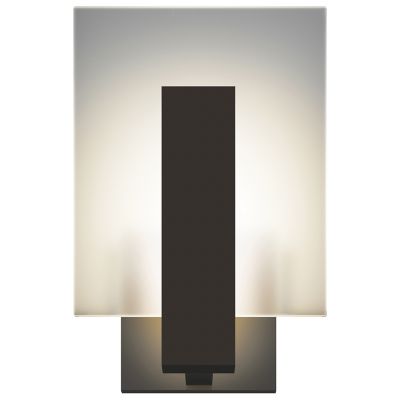 Description:
Modern elegance and energy efficiency intersect in the SONNEMAN Lighting Midtown Indoor/Outdoor LED Wall Sconce. Uniting bold geometric angles, a textured finish and etched glass, this sophisticated wall light is equally suited to welcoming visitors by the front door as ...