Wall Sconces
Learn More About Wall Sconces
Why We Love Modern Wall Sconces
What is a sconce? A sconce is a wall-mounted form of lighting that has been used since ancient times to hold candles or another source of light. Sconces and wall lighting in general provide the necessary ambient light that gives a room its warmth. While ceiling lights disperse illumination downward and out, sconces brighten each wall and often give those walls a bit of much needed decoration too. Contemporary and modern wall sconces give a space distinction and provide an important functional service while other styles of wall sconces can give a room personality and a sense of direction when decorating.
Read More
What Is A Wall Sconce?
While it may be an obvious choice of decorative lighting for some, others may appreciate the exact definition of a sconce to help them in choosing their home lighting. The classic sconce definition is a candle holder, or another light source that is attached to the wall with an ornamental bracket. At Lumens, the "ornamental" part is what we excel with. Decorative wall sconces expand on the simple functionality of the light fixture by embracing clean and modern design attributes, using stunning colors and finishes, and offering themselves as a piece of art for the wall. When combined with light fixtures of a similar design aesthetic, you'll have a well-rounded amount of decor for your home.
Where Wall Sconces Work Best
In both residential rooms and commercial locations like retail stores, restuarants and hotels, wall sconces add a desirable amount of light to a space and excel at decorating bare walls. Living rooms become living rooms when wall sconces are in place, providing welcoming light for group gatherings while complementing the light provided by existing ceiling lights. Wall sconces give dining room lighting similar warmth and can add an additional romantic feel for an intimate dinner. Entryways and foyer areas benefit from the addition of a couple of sconces and a pair of wall sconces in the hallway provide necessary guiding illumination, especially when the hallway is long and doesn't receive light from windows. Wet and damp rated outdoor sconces mounted by the front or back door provide another sense of welcoming and inviting light, and a wet rated bathroom sconce is key to optimal vanity lighting.
A Sconce for Every Style
Whether you need a wall sconce light to fit a mid-century modern themed home or something with more classic and traditional decorative elements, you will find plenty of options in this widespread assortment. For contemporary spaces, look to any of the wall sconces from SONNEMAN Lighting or the Italian-made sconces from Artemide. We especially love the iconic Tolomeo swingarm sconce from Artemide. If you need to fit a luxurious space, you'll appreciate the offering from Terzani or consider a statement-making crystal-studded sconce by Schonbek Lighting. Everyone can appreciate Swarovksi crystals, so why not decorate your wall with them? A transitional space will benefit from the sconce light fixtures by Hinkley Lighting or look to Maxim Lighting for a truly traditional styled sconce. Finally, look to the selection of LED wall sconces for a fixture with a stunning design that is also energy efficient.
How to Choose the Best Wall Sconces
Sconces are offered in a number of shapes and sizes so it is critical for you to thoroughly measure your space before installing the sconce you choose. When browsing for a new sconce, be sure to review its sizing dimensions including its height, width and weight to get the best gauge of how it will look in your room. You will also want to determine if you want a sconce with uplight (wall uplights) or a sconce that projects light downward, and look to sconces with switches for designs that allow you to control the light with a flip of a button. Lastly, choose colors and finishes that will best blend in with your existing palette. Or, opt for stunningly colorful designs to add a splash of personality to your space. If you have any questions about the wall sconces feaetured here, please call our lighting experts at 877.445.4486.
Other Great Options
If you love the look of these sconces, but want something that is portable and easy to install, look to the assortment of plug-in sconces. Plug-in wall sconces move wherever you need them to and simply plug into a power outlet, giving you ample and accessible lighting. And in the bathroom, you might prefer something other than a wall-mounted sconce -- look to the full assortment of vanity lighting fixtures for stylish modern bath bars, vertical wall lights, lighted mirrors and overhead ceiling lights including damp and wet rated fixtures. Finally, set the mood by putting your wall sconce on a dimmer switch from the ultra-modern Legrand Adorne collection. Legrand's assortment of dimmer switches, wall plates and outlets make it easy to decorate your entire home with one consistent contemporary look.
Show Less
Related Products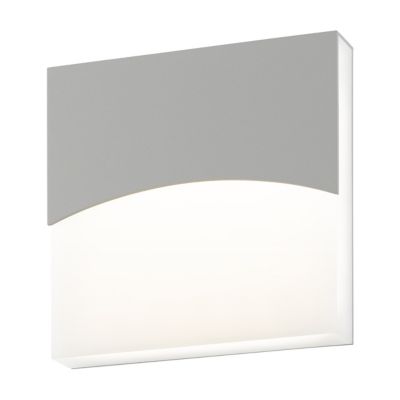 Zen and the art of illumination: Die-Cast Aluminum ...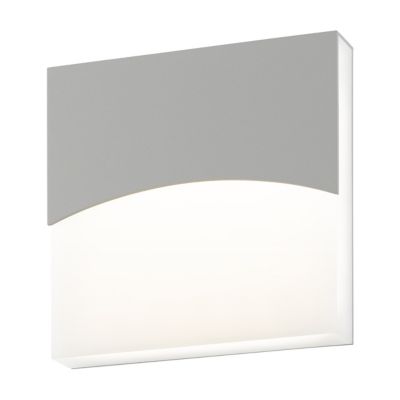 Description:
Zen and the art of illumination: Die-Cast Aluminum cuts a smooth arc across the Frosted Optical Acrylic silhouette of the SONNEMAN Lighting Aku Indoor/Outdoor LED Wall Sconce, creating a union of opaque and translucent. It mounts vertically or horizontally, casting ...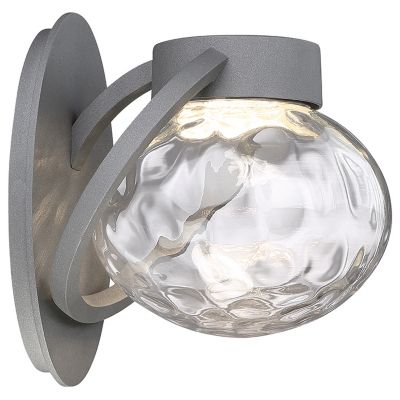 Like a paper lantern crafted with mouth blown, ...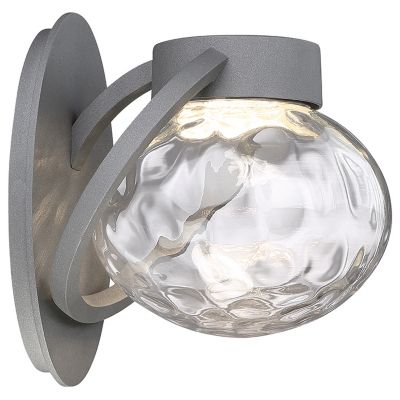 Description:
Like a paper lantern crafted with mouth blown, hammered glass, the Modern Forms Boule LED Indoor/Outdoor Wall Sconce reimagines lighting with a technological upgrade. Constructed with aluminum for a strong hold of its clear glass globe, which diffuses a lovely ...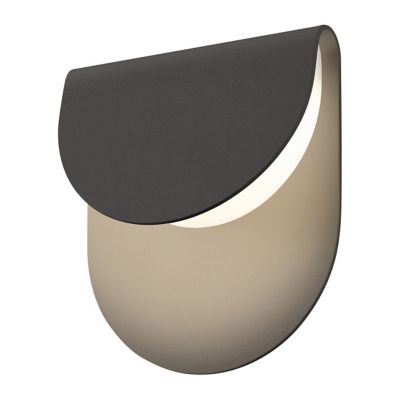 The SONNEMAN Lighting Cape Indoor/Outdoor LED Wall Sconce ...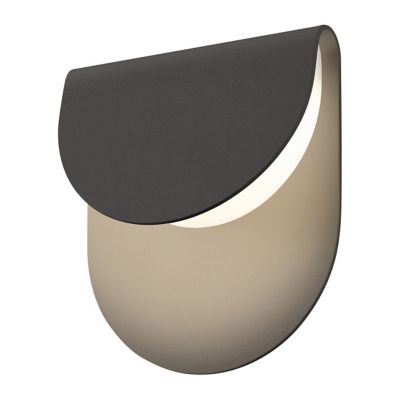 Description:
The SONNEMAN Lighting Cape Indoor/Outdoor LED Wall Sconce features an Optical Acrylic diffuser gently draped by a sheet of Die-Cast Aluminum. Its gentle curves create a dramatic yet minimalist silhouette, allowing LED illumination to radiate downward and to the sides ...