Shop Dining Room by Category
Learn More About Dining Room
Designing the Perfect Contemporary Dining Room
Many of the decisions around contemporary dining room décor will be predicated on the spaciousness of room. Modern Dining rooms can extend from a dedicated room to an extension of, say, the living room or kitchen. The right dining room decoration is often comprised of well-placed lighting, inviting furniture and furnishings that add to the atmosphere of the room. Begin wit furniture and once you've successfully crossed the often vexing round vs. rectangle dining room table debate (and accompanying chairs conversation), it's on to dining room lighting.
Choosing the Best Lighting for the Modern Dining Room
Overhead lighting will likely be centered over the table, and there are innumerable suspension directions in which one could go to appropriately illuminate the space. Chandeliers, pendant lighting and linear suspension are some of the more popular ceiling light options, but if you have a low ceiling, definitely take a good long look at semi-flush ceiling lights. Whichever you choose, put a dimmer on it, as dining can range from an intimate dinner with a loved one to an epic celebration with friends.
We like to reflect the shape of the dining table in the silhouette of the lighting fixture too. Linear suspension is an obvious choice of dining room lighting when it comes to rectangular tables. Or, if you prefer, a straight-lined installation of multiple pendants. For circular configurations, choose pendants (solo or clustered) or chandeliers, headroom permitted.
Should you wish to supplement, wall sconces are an excellent ambient lighting option for dining room. If a ceiling fan is needed in the modern dining room space, a ceiling fan with light will be your best bet as it will help move air and spread illumination throughout the space. Also, a slender and sexy console lamp always presents a striking juxtaposition when placed on a long and low-slung buffet.
Finding the Right Dining Room Furniture
With a choice of lighting in place, it's time to upgrade your dining room furniture choices. Begin with the dining table - try to choose a table that is most representative of your dining occasions. Is your dining area only used for formal dinners among friends and family or is a space that can be used for casual, everyday meals? This will help you choose the size and shape of the table you need with plenty of options ranging from round dining tables to larger, extension dining tables. You can then complement the dining table with a selection of seating including side chairs, armchairs or bar stools to accommodate taller tables. Whichever you choose, try to find contemporary dining chairs that fit well with the dining table but also serve as a comfortable spot for your guests. Lastly, consider a buffet table to elegantly arrange showpieces (and food of course) for your guests to gander at.
Finishing Touches for Modern Dining Rooms
What is a dining room without unique accents and decorative touches? Look to the dining room furnishings category to find all of the dinnerware, serveware, placements and accessories you need to appropriately dress up your contemporary dining room. Whether it is a formal dinner among guests or a casual dining experience, you'll appreciate the personality these accessories bring to the room. And if you need similar decoration for your kitchen, be sure to see the kitchen design assortment for lighting, furniture and furnishings.
Related Products
Tasteful details separate the UMAGE Clava Dine Pendant ...
Description:
Tasteful details separate the UMAGE Clava Dine Pendant from other aluminum shades, featuring a stippled grille pattern that allows a halo of light to surround the fixture. Designed to broaden the application of the mini pendant version, the name refers ...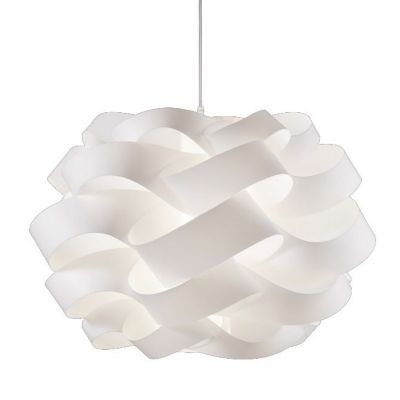 Relax under the fluffy feel of the Cloud ...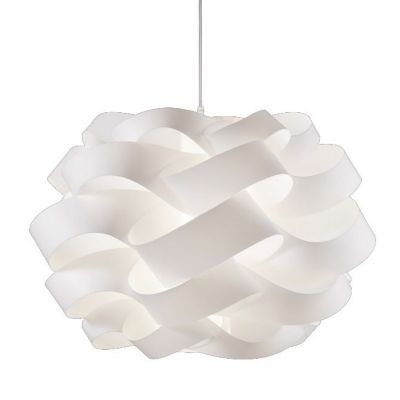 Description:
Relax under the fluffy feel of the Cloud Pendant by ZANEEN Design. A complex assembly of simple materials, it's designed by the talented Enzo Panzeri and interweaves gently curving strands of Polilux plastic shade material over a metal frame and ...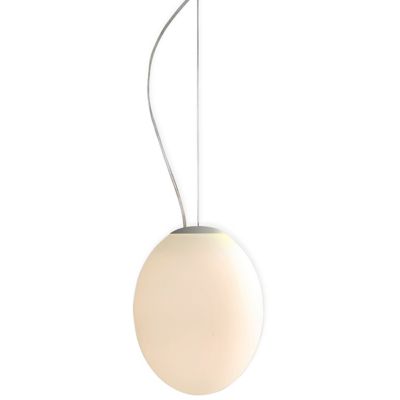 Fastened with a metal body sporting a Polished ...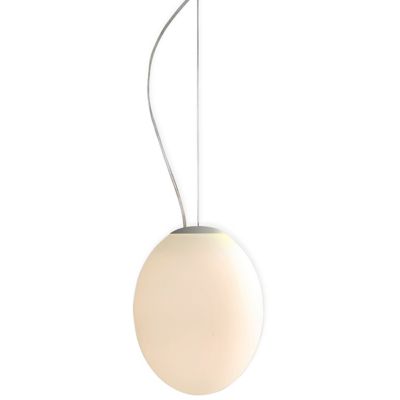 Description:
Fastened with a metal body sporting a Polished Chrome finish, the Astro Lighting Cortona Pendant makes for a pleasant and minimalistic addition to an everyday modern home. The White Opal glass diffuser is shaped into an appealing soft and round ...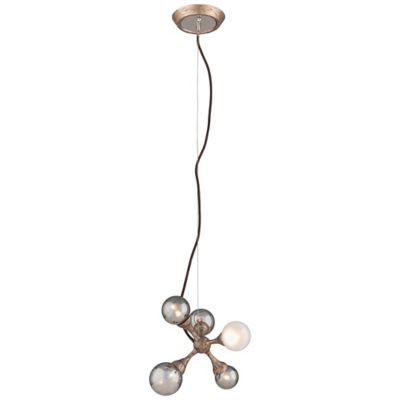 Take interior spaces to new heights with a ...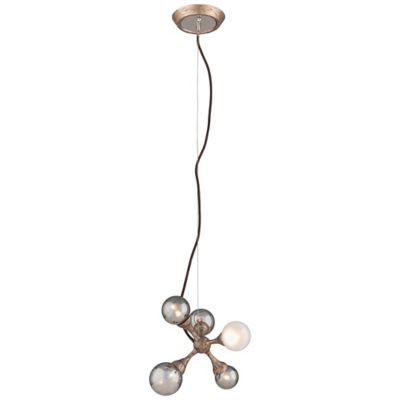 Description:
Take interior spaces to new heights with a suspension light inspired by outer space. The Corbett Lighting Element Pendant unites a universally appealing handcrafted Iron structure with a constellation of atomic-chic Smoke and Frosted White Glass orbs, creating a powerful ...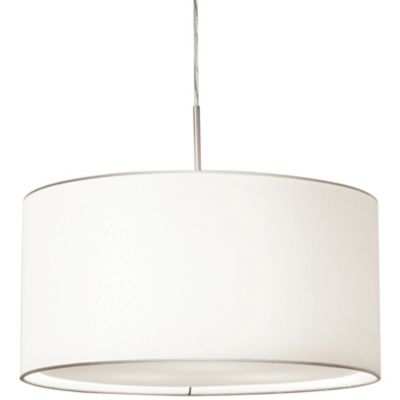 A versatile and bright lighting design for a ...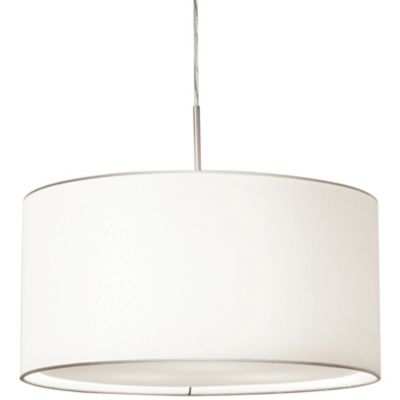 Description:
A versatile and bright lighting design for a variety of modern interiors. The Mae Pendant by AFX features a pure White Linen drum shade supported by a delicate-looking Metal wire frame. The linen proves a highly effective diffuser, transforming the ...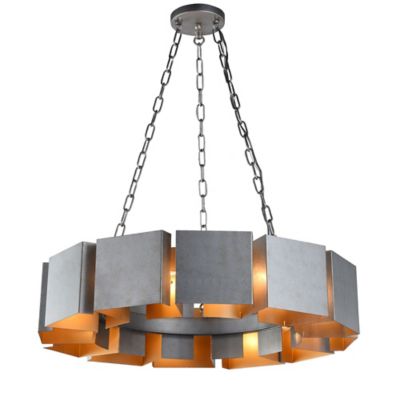 Tasteful, robust in appearance, and utterly stylish, the ...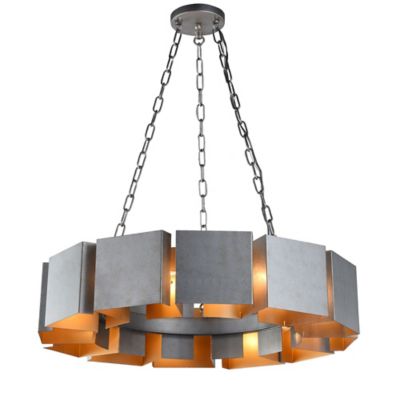 Description:
Tasteful, robust in appearance, and utterly stylish, the Mattone Pendant by Matteo Lighting hangs down from three chains attached to a small round canopy. Each chain angles outward to support a larger ring, with lamping set into stainless steel bracket ...