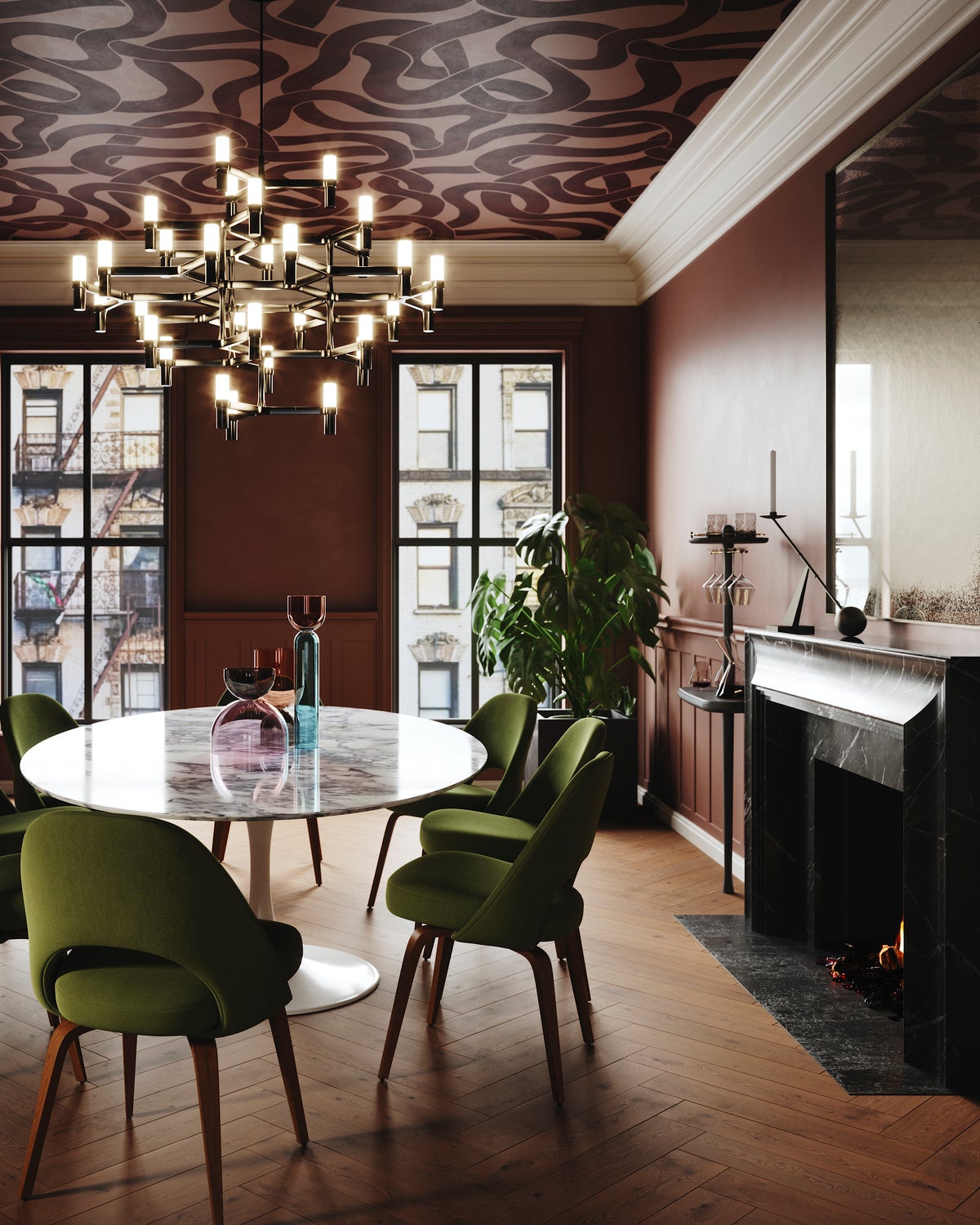 When Alvin Wayne sets out to design a room, he can't be contained to four simple walls.
"I'm always pushing the design," he says. In a dining room that prioritizes comfort and decadence in equal measure, Wayne's vision started with the star of the room—a modernized but timeless Crown Major Chandelier by Nemo.
"People often forget the ceiling is the fifth wall," says Wayne, "and that's where you can play with a little bit of drama." Drama, indeed. The wavy wallpaper of the ceiling plays with the curves of the chandelier, and infuses the traditional space with a sense of chic modernity. "I think it's important to always look up," the designer says. "You might be a little surprised." And, you can't forget color. Always seeking a risk that pays off, Wayne focused on incorporating tones of olive and merlot, luxe colors one might find in nature, and are comforting and warm to the eye. Olive upholstered chairs look comfortable, but it's the softness that Wayne was after to play off the classic Saarinen Oval Dining Table with its practical tulip base. Atop the modern icon, he adds a little bit of color by way of SkLO's Crescent Vessels that glimmer as the sun sets on this dining scene. "When you look at this room," he says, "there is movement, texture and depth. It's gorgeous."
Shop all of Alvin's decadent look in his personalized assortment, only at Lumens.