Track & Monorail Systems
Learn More About Track & Monorail Systems
Why We Love Track & Monorail Lighting
Our favorite ceiling light fixtures are those that 1) look great and 2) are easy to use. Both things are inherent in track and monorail lighting systems. Track lighting systems have been the display lighting fixtures of choice for decades, with a row of adjustable spotlights set along a rigid, industrial-looking track. Monorail lighting systems provide even great lighting flexibility -- literally -- with bendable rails and an amazing selection of adjustable spotlights and decorative mini pendant lights. Both types of track and monorail light systems accommodate interchangeable elements, allowing you to mix and match to your heart's content.
Read More
Where Track & Monorail Systems Work Best
The modernity of the technology in general makes track and monorail lighting especially ideal in contemporary settings, for both residential and commercial spaces. In the modern living room or great room, track lighting is the perfect option for highlighting artwork along the wall or for providing directional, display-oriented light over the media cabinet. A flexible track or monorail lighting system can also find its home in the kitchen, providing focused -- and adjustable -- light for multiple tasks, as well as overhead accent lighting. In hotels, restaurants, retail stores and other commercial locations, track and monorail lighting directs your visitors' attention and adds eye-catching drops of color to a space.
A Track & Monorail System for Every Style
Whether your home is fashioned with modern decor or more transitional and traditional style, you are sure to find a track and monorail light here that matches any interior's aesthetic. Transitional homes benefit from the track and monorail light fixtures by George Kovacs and Kichler, with a variety of finishes including nickel, bronze and chrome. Kitchens and living rooms become instantly modern with fixtures by Tech Lighting and if you prefer energy efficiency in your space, look to the LED track and monorail lights from LBL Lighting. Finally, achieve an elegant, luxurious look with crystal track and monorail fixtures by Schonbek Lighting.
Choosing the Best Track & Monorail System
Track and monorail lighting is expansive in its selection of shapes and sizes. From large, multi-head track lighting systems fit for big, open living rooms to petite monorail lighting for a compact kitchen or breakfast nook, you are guaranteed to find a wealth of options in this assortment. And you'll find 2-circuit systems as well, giving you the versatility you need for any type of lighting scheme. Be sure to completely measure your ceiling before installing a track and monorail system and thoroughly review the fixture's sizing dimensions to avoid any complications. If you have any questions about the track and monorail lighting featured here, please call our lighting experts at 877.445.4486.
Other Great Options
Create the perfect lighting landscape by placing your track and monorail system on a dimmer. Confirm the fixture you like is able to be dimmed and then check out the selection of stylish dimming switches and light switches in the Legrand Adorne collection. You can also achieve similar display lighting with a wall picture light and consider recessed lighting for general ambient lighting effects in spaces with lower ceilings.
Show Less
Related Products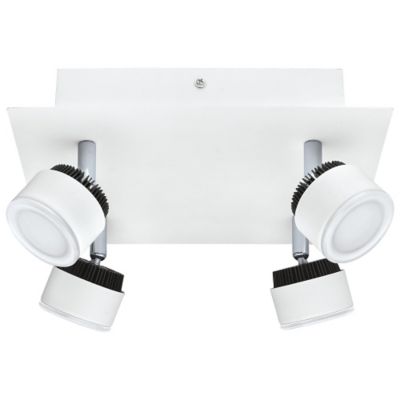 With neutral color tones and adjustable lamp heads, ...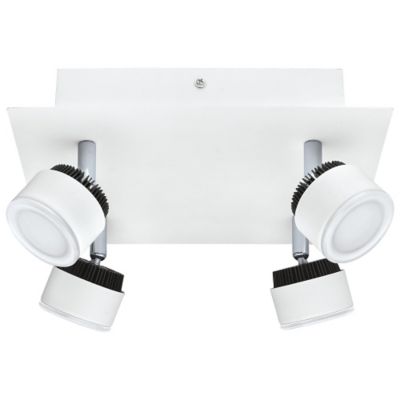 Description:
With neutral color tones and adjustable lamp heads, the Eglo Armento LED Spotlight System delivers 25,000 hours of warm white light to effortlessly illuminate your interior space. Made from steel and aluminum, the Armento LED Spotlight System offers dimmable LED ...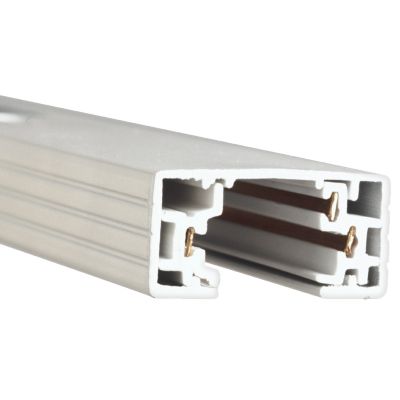 The WAC Lighting H System Track is a ...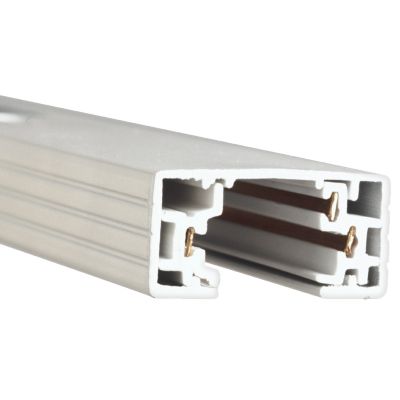 Description:
The WAC Lighting H System Track is a single circuit, 3-wire accessory that can be easily installed on drywall, plaster, wood, or suspended ceilings. The track is polarized and features aluminum extrusion with a copper bus wire. Electrical connections are ...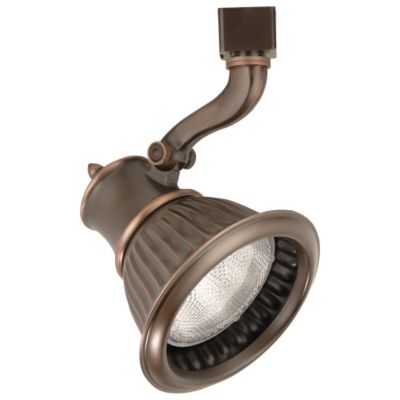 The WAC Lighting Rialto Line Voltage PAR30 Track ...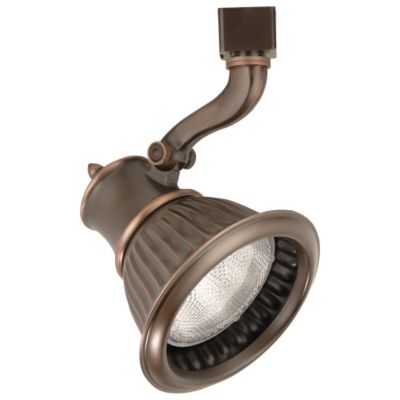 Description:
The WAC Lighting Rialto Line Voltage PAR30 Track Head offers a decorative design that especially complements historical architectural styles while meeting the design needs of today. Featuring 360-degree horizontal rotation and 90-degree vertical aiming, the Rialto is a bit of ...