Track, Monorail & Cable Systems
Learn More About Track & Monorail Systems
Why We Love Track, Cable & Monorail Lighting
Our favorite ceiling light fixtures are those that 1) look great and 2) are easy to use. Both things are inherent in track, monorail and cable lighting systems. Track lighting systems have been the display lighting fixtures of choice for decades, with a row of adjustable spotlights set along a rigid, industrial-looking track. Monorail lighting systems provide even great lighting flexibility -- literally -- with bendable rails and an amazing selection of adjustable spotlights and decorative mini pendant lights. Both types of track and monorail light systems accommodate interchangeable elements, allowing you to mix and match to your heart's content.
Where Track & Monorail Systems Work Best
The modernity of the technology in general makes track and monorail lighting especially ideal in contemporary settings, for both residential and commercial spaces. In the modern living room or great room, track lighting is the perfect option for highlighting artwork along the wall or for providing directional, display-oriented light over the media cabinet. A flexible track or monorail lighting system can also find its home in the kitchen, providing focused -- and adjustable -- light for multiple tasks, as well as overhead accent lighting. Cable lighting is a go-to choice for hallways and thoroughfares, where you need light spread across a long span of ceiling. And in hotels, restaurants, retail stores and other commercial locations, commercial track lighting directs your visitors' attention and adds eye-catching drops of color to a space.
A Track & Monorail System for Every Style
Whether your home is fashioned with modern decor or a more transitional and traditional style, you are sure to find a track and monorail light here that matches any interior's aesthetic. Transitional homes benefit from the track and monorail light fixtures by George Kovacs and Kichler, with a variety of popular metallic finishes including nickel, bronze and chrome. Kitchens and living rooms become instantly modern with fixtures by Tech Lighting and if you prefer energy efficiency in your space, look to the LED track and monorail lights from WAC Lighting. Finally, achieve an elegant, luxurious look with crystal track and monorail fixtures by Schonbek Lighting. Adorning shining crystals from Swarovski, these designs are guaranteed to impress.
How to Choose the Best Track, Monorail & Cable Light Systems
Track and monorail lighting is expansive in its selection of shapes and sizes. From large, multi-head track lighting systems fit for big, open living rooms to petite monorail lighting for a compact kitchen or breakfast nook, you are guaranteed to find a wide variety of decorative options in this assortment. And you'll find 2-circuit systems as well, giving you the versatility you need for any type of lighting scheme you are trying to accomplish in your space. Be sure to completely measure your ceiling before installing a track and monorail system and thoroughly review the fixture's sizing dimensions to avoid any complications. Keep in mind that monorail and cable systems can become quite long, so you'll need plenty of ceiling real estate to work with. Lastly, check the fixtures' brightess ratings and required bulb type to know just how much light output you can expect. If you think a system will be too bright for your application, you may consider putting the lighting fixtures on a dimmer switch.
Other Considerations
Easily complement your new lighting system with light switches, dimmers and outlets from the Legrand Adorne collectin. You can also achieve a similar focus of directional illumination with a wall picture light. Instead of installing ont he ceiling, most picture lights mount to the wall and allow for a directional wash of light on wall. Check out all of the available fixtures you can use for hallway lighting and consider layering your choice of lighting with appropriately positioned wall lamps.
Show Less
Related Products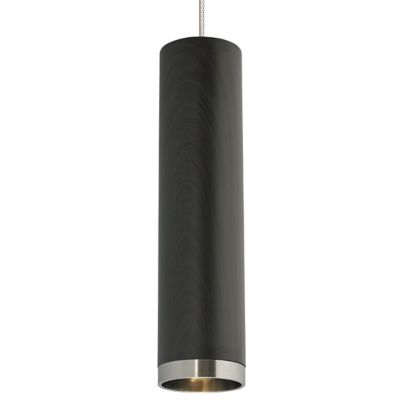 Replicate the impression of natural tree bark with ...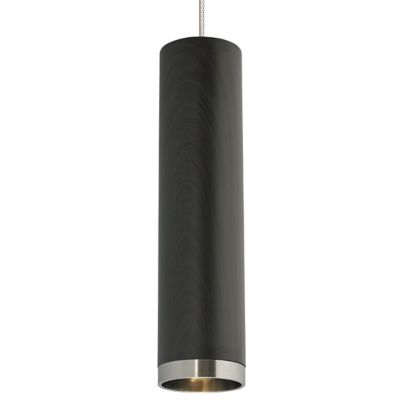 Description:
Replicate the impression of natural tree bark with the Tech Lighting Dobson Mini Pendant. Features a cylindrical metal shade laced with special coating to imitate the warm look and textures of genuine wood. The Dobson Mini Pendant diffuses a gentle ...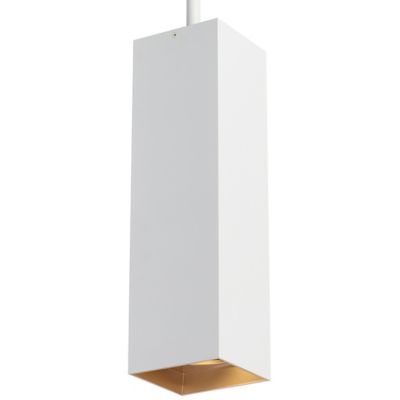 Designed to infuse style into small spaces. The ...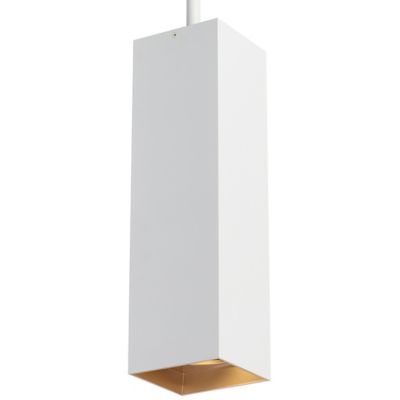 Description:
Designed to infuse style into small spaces. The Exo 18 Inch LED Pendant by Tech Lighting brings bright LED light into contemporary residential and commercial settings. Its metal box shade is available with several neutral outer finish options and is ...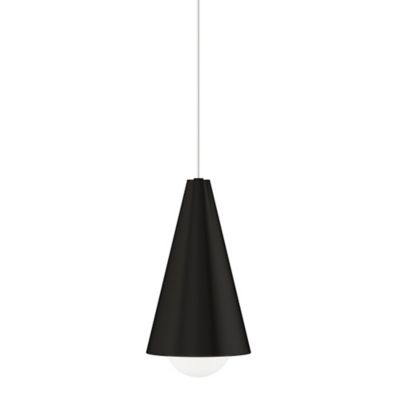 The perfect artful addition to the minimalist's home ...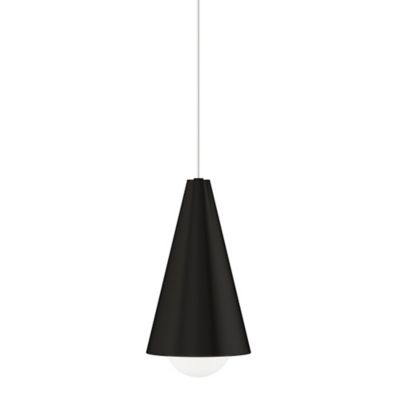 Description:
The perfect artful addition to the minimalist's home décor. The Joni LED Mini Pendant by Tech Lighting brings simple shapes together to create a contemporary piece. A conical metal shade drops from an adjustable cable and holds a frosted glass ...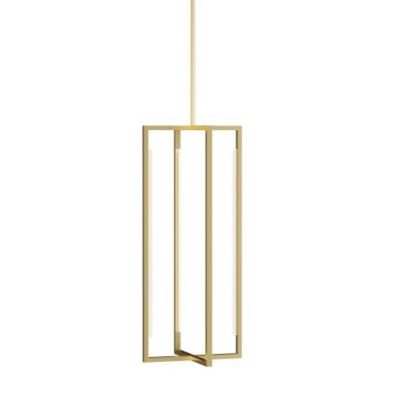 A clean and modern statement piece with an ...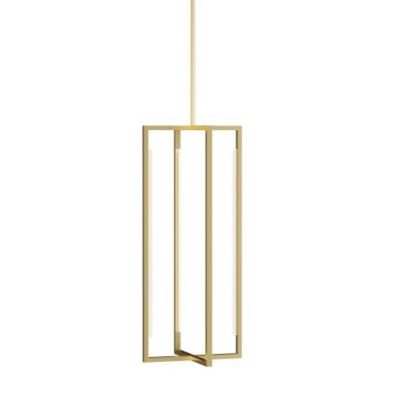 Description:
A clean and modern statement piece with an alluring glow. The Kenway LED Pendant from Tech Lighting celebrates the chic style of geometric forms through its open, linear silhouette. A cylindrical canopy sends a stem down to a set of ...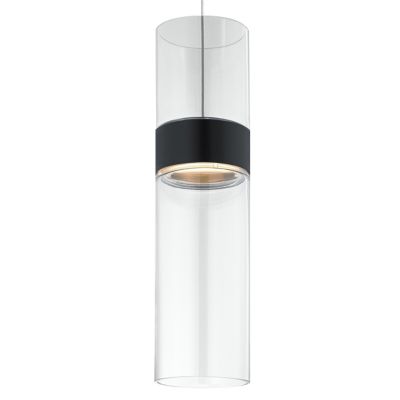 A simple form is elevated to new levels ...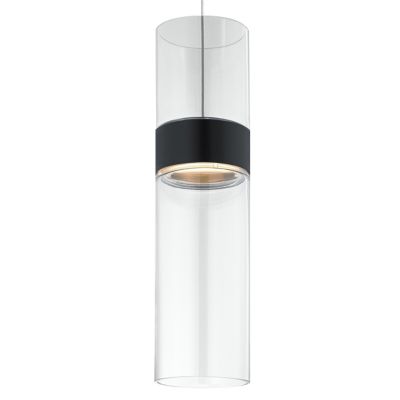 Description:
A simple form is elevated to new levels of sophistication in the Tech Lighting Manette LED Pendant. Two discrete, hand-blown glass cylinders are joined with a die-cast metal band, creating the illusion of a single continuous body. Energy-efficient LED lights ...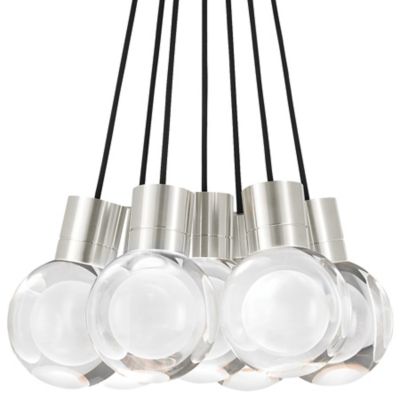 The Mina Multi-Light Pendant by Tech Lighting features ...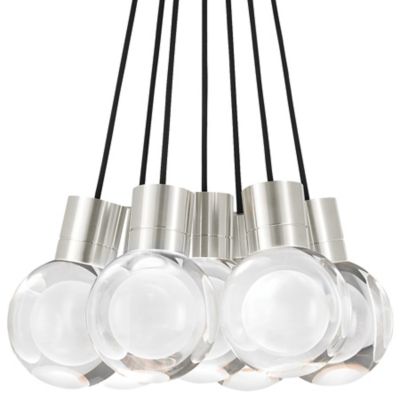 Description:
The Mina Multi-Light Pendant by Tech Lighting features a series of lights (hung from a single canopy) that adopt the outward appearance of a classic incandescent bulb. The standard glass, however, is replaced with a perfect sphere of laser-etched, pure ...