Why We Love Glassware
Successful entertaining usually starts with serving your guests drinks. Glassware gives you the opportunity to show off your decorating style by offering guests a glass of wine (or some other beverage) in a modern design that will have them in awe of your style. Glassware sets allow you to have plenty of drinking glasses, tumblers and wine glasses for all of your guests and for any occasion, be that a formal dinner party or a quiet evening at home. You'll be sure to appreciate the quality of the glassware found here while loving the exuberant decoration they add to your home.
Where Glassware & Drinkware Works Best
Any dining occasion likely requires a glass to accompany your choice of dinnerware and flatware. And whether you are sipping on your favorite vino or simply enjoying a glass of ice water, why not do so with style and quality you can depend on every time? This wide variety of modern glassware gives you options for just about any beverage you choose, wine glasses, champagne flutes, beer glasses, whiskey glasses, large beer tumblers and everyday drinking glasses with exceptional quality you'll love. Enjoy your favorite beverages on your own or use a set of beautiful glassware to entertain friends and family on special occasions.
Decorative Glassware for Every Style
Glassware is a necessity to dining parties and is happily welcomed into a number of home styles. Whether your home is filled with traditional decorations or ultra-modern furniture and lighting, a set of high-quality glassware has no problem finding itself in your kitchen or dining space. Introduce beautiful brass features with a set of glasses from Tom Dixon. Known for his furniture and lighting creations, Tom Dixon's glassware and other dining accessories add a noticeably sophisticated touch to your entertaining. Finnish designers Iittala combine expert craftsmanship with best in glass creations to suit every drinking need. And turn to Alessi for contemporary glassware you can pair with equally stylish dinnerware and flatware.
Choosing the Best Glassware
While you may think a glass is a glass, to successfully entertain you'll want to be prepared with the right set of glasses for any occasion. Decide which beverage you'll plan to serve your guests and pair the drink with the appropriate style of glass. Colors and finishes are also abundant in this assortment and you'll need to choose those that blend in with your kitchen or dining area. If washing glassware is a concern, refine your choices by options listed as dishwasher safe. Lastly, look for glassware that is part of a bigger product family to cater to all of your dining needs. With a cohesive appearance in your glassware and dinnerware, you'll quickly become the go-to spot for happy hour among friends. If you have any questions about the glassware featured here, please call our home decor experts at 877.445.4486.
Other Considerations
Wine, whiskey, champagne and beer glasses are just one element of a well-dressed home bar. You'll want to browse all of the bar accessories available for corkscrews, wine decanters, cocktail sets and just about everything you need to be a master mixologist. Complement your choice of glassware with new appetizer plates, salad bowls and dinner plates from the dinnerware category. Finally, ensure your tabletop is also dressed to the nines with a mix of well-chosen placemats and runners.
Related Products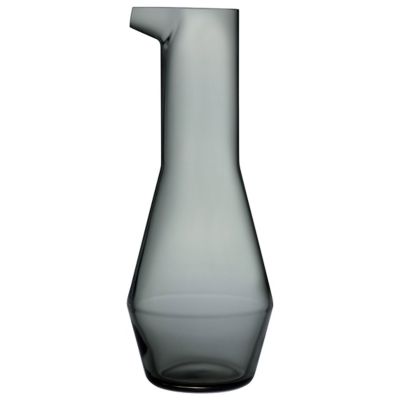 Slim and sporting a low-profile design, the Beak ...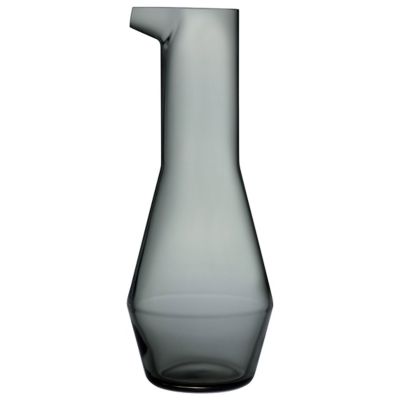 Description:
Slim and sporting a low-profile design, the Beak Water Carafe by Nude Glass is named for its magnified pouring spout. Like a graceful egret, the Beak takes on a whimsical aspect while pouring water easily from its namesake beak. Harkening ...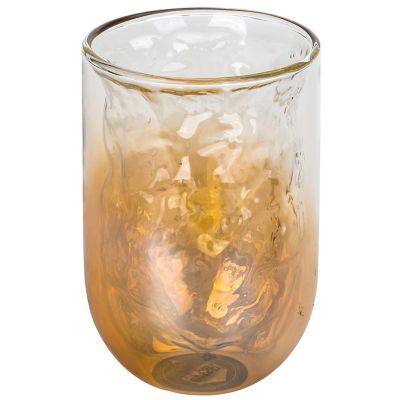 Add some uniqueness to your kitchen collection using ...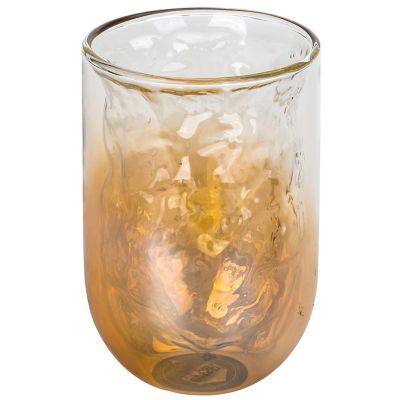 Description:
Add some uniqueness to your kitchen collection using Seletti's Cosmic Diner Meteorite Glasses Set of 6. Resembles the look of outer space using interesting textures and colors that enable an elegant design. Made using double walled glass with a thick ...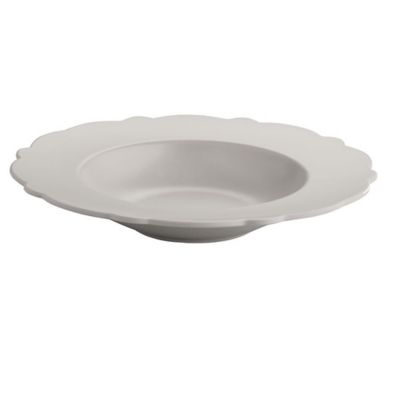 The Dressed Air Soup Plate, Set of 4 ...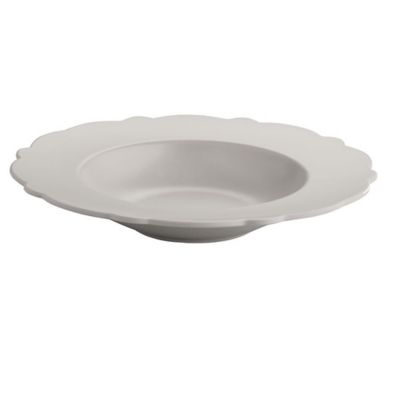 Description:
The Dressed Air Soup Plate, Set of 4 by Alessi was created by designer Marcel Wanders to answer the need to eliminate disposable plastic while still supporting an elegant collection that helps to bring everyone together for lunch. Made from ...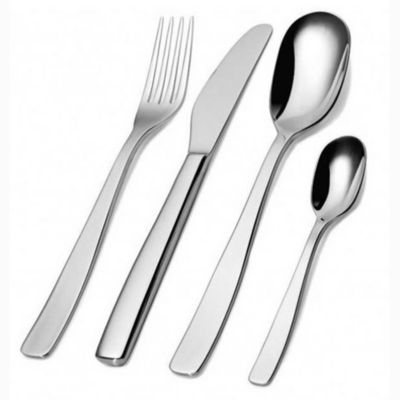 The Alessi KnifeForkSpoon 24 pc Monobloc Cutlery Set, ...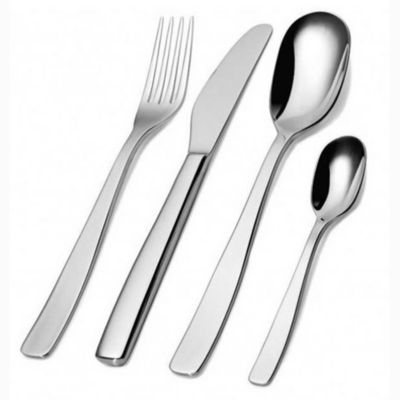 Description:
The Alessi KnifeForkSpoon 24 pc Monobloc Cutlery Set, designed by Jasper Morrison, is based on the attempt to reduce the "item of cutlery" to its ultimate essence, to its purest, most common form, defined but tentatively and deliberately stripped of ...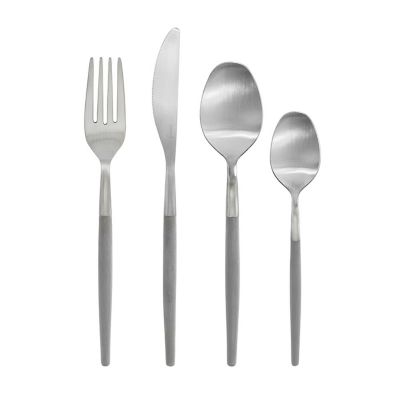 The MAXIME Flatware Set by Blomus is a ...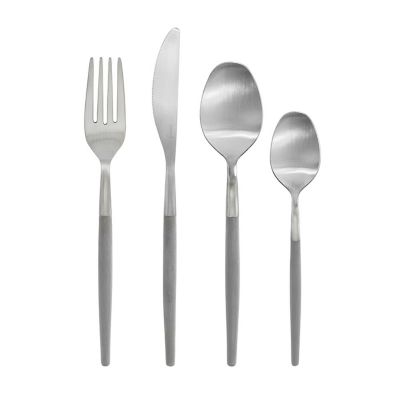 Description:
The MAXIME Flatware Set by Blomus is a fine, functional addition to tablespaces. A beautiful reinterpretation of a classic dining table staple, this design by Theresa Rand was created with the idea to please the eye and stand the test ...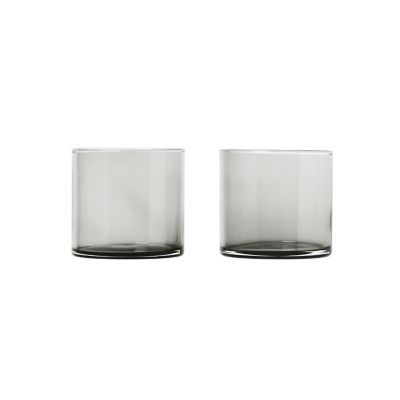 A dapper piece of modern glassware, hand-blown by ...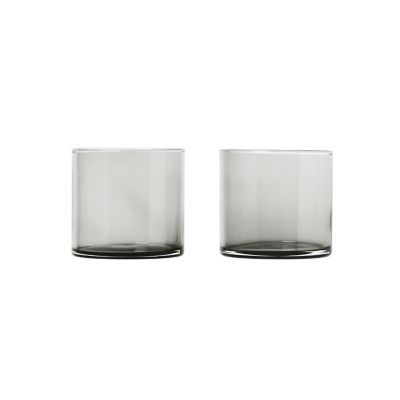 Description:
A dapper piece of modern glassware, hand-blown by artisanal craftsmen. The MERA Drinking Glass Set of 2 from Blomus enhances dining room table arrangements with a classy, sophisticated appearance. The attention to detail of the glassblowers jumps out in the ...