Outdoor Dining Furniture
Learn More About Outdoor Dining Furniture
Why We Love Outdoor Dining Furniture
When you are entertaining during the warmer times of the year, you'll need a place for your guests to sit, eat and enjoy the weather. Outdoor dining furniture goes beyond the traditional patio table and chairs set to add a splash of style to your outdoor living space for backyard barbecues, 4th of July parties and the occasional get-together. Take the party outside with this selection of outdoor dining chairs and tables, and up the ante of your outdoor living area.
Where Modern Outdoor Dining Furniture Works Best
Patio dining furniture is a necessity for proper outdoor entertaining and with these modern furniture options, you'll leave a great impression on your guests. When it's time for a barbecue or any dining occasion, you'll need an outdoor dining table to properly spread out the food and give your guests a place to set their plates. You'll find plenty of long and extended dining tables here to accommodate bigger decks and patios, as well as smaller tables for more compact patios and bar-height / cafe tables. Next, pair the dining table with a set of well-chosen patio dining chairs or a bench. If you prefer your outdoor seating to be taller, you'll find plenty of stools here too. Many of the tables, chairs, and stools come from the same product family and you can choose to mix and match your design preferences. Whatever your outdoor living area's style may be, there is an outdoor dining set where you are sure to appreciate.
Outdoor Entertaining Furniture for Every Style
Outdoor entertaining furniture should be functional and comfortable, as well as stylish to help bring out the character of your landscape. Whether it is placed on the deck, the patio or a gazebo, you'll want an outdoor dining set that speaks to your aesthetics. For ultra-modern outdoor furniture, turn to Domitalia. This Italian-made furniture collection includes a variety of dining tables, chairs, counter and barstools you'll happily use for your patio cafe. Blu Dot offers a clean and contemporary look in its assortment of patio dining furniture. Blu Dot's collection of outdoor furniture also includes benches, sofas, sectionals and other pieces to create a complete outdoor oasis. And Fermob brings a splash of color to those outdoor spaces lacking a unique personality. Finally, if you appreciate environmentally-made outdoor furniture, you'll love the designs created from recycled materials by Loll Designs.
How to Choose the Best Patio Dining Furniture
When choosing dining furniture for your patio or deck, you'll want to take into consideration how it will work with other elements of decor in the area. You should try to choose a dining table and set of chairs that will complement the outdoor light fixtures and accessories you already have in place. You'll also need to measure your patio to get the best understanding of the size of the dining set you can have in the space. Once you know how big (or small) of an outdoor dining set you need, you can begin refining your options by colors, materials and other features like how easy it is to clean. Lastly, consider creating a holistic outdoor area by using pieces from the same designer. If you have any questions about the outdoor dining furniture featured here, please call our experts at 877.445.4486.
Other Considerations
Allow dinner parties to continue late into the evening with a variety of outdoor and landscape lighting. Outdoor lighting, including sconces, overhead lighting and portable lamps create a relaxing presence after the sun goes down, while landscape lighting helps to brighten dim areas of the backyard. After dinner is over, why not allow your guests to relax with comfy outdoor lounge furniture? You'll find a variety of sofas and lounge chairs with many options that can complement this assortment of dining furniture. Finally, make your outdoor dining perfect with the right outdoor entertaining accessories including salt and pepper shakers, dinnerware, flatware, tabletop accents and more.
Show Less
Related Products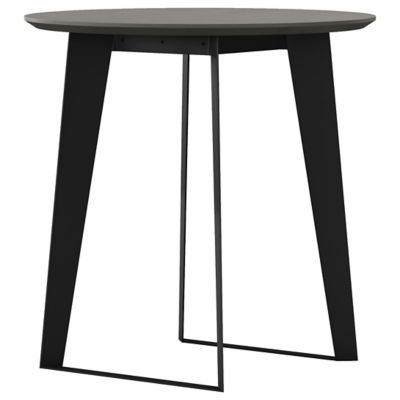 When sunny weather arrives, take your dinner party ...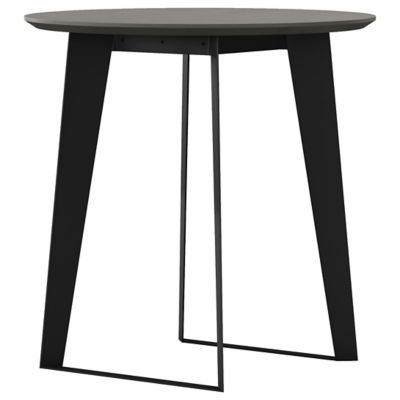 Description:
When sunny weather arrives, take your dinner party out to the Amsterdam Outdoor Counter Table by Modloft. Its gorgeous contemporary appeal is defined by a rounded concrete surface and powder-coated infinity legs, resulting in an elegant aesthetic and exceptional stability. ...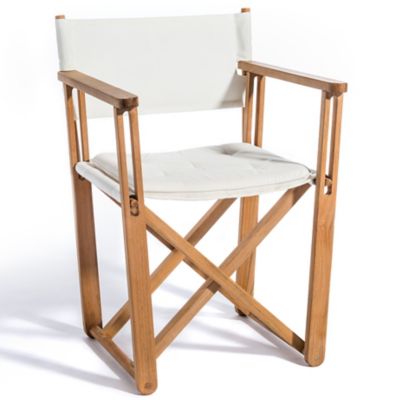 Take in the fresh air as you relax ...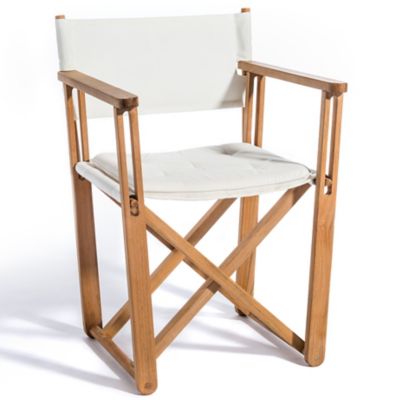 Description:
Take in the fresh air as you relax in a stylish Kryss Dining Armchair by Skargaarden. Featuring a teak wood frame and Sunbrella fabric upholstery, it combines minimalist chic and maximum durability for outdoor settings. Armrests and a cushioned seat ...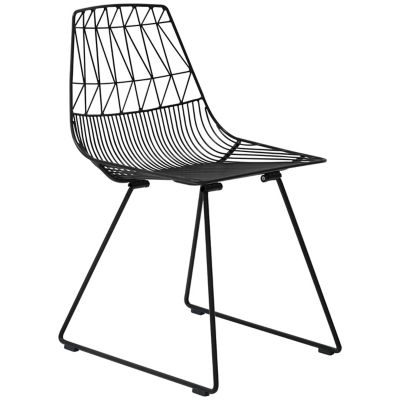 Everybody loves Lucy. As Bend Goods' best-selling design, ...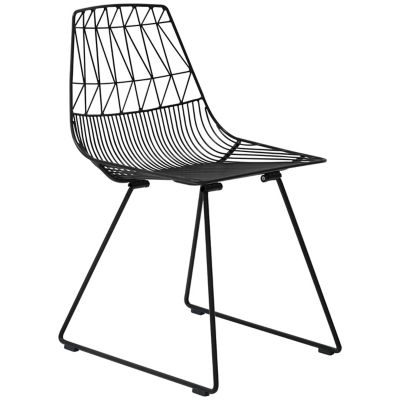 Description:
Everybody loves Lucy. As Bend Goods' best-selling design, the Lucy Side Chair proves it. The surprisingly comfortable and playful design is made by bending and welding galvanized iron wire. An array of powder coated and metal plated finishes adds even ...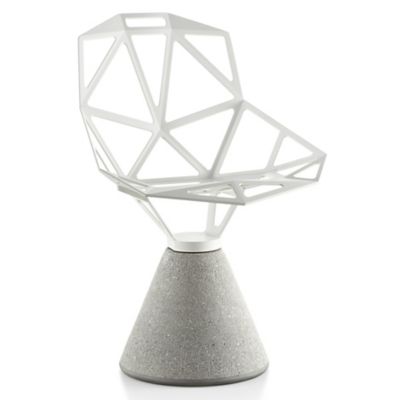 Simply geometrical with unexpected angles. Designed by German ...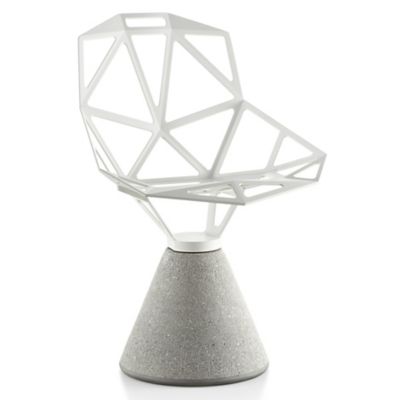 Description:
Simply geometrical with unexpected angles. Designed by German industrial designer Konstantin Grcic, the Magis Chair_One Cement introduces an industrial element to the contemporary urban design. This show-stopping piece features open geometric patterns that allow light to pass through. The seat ...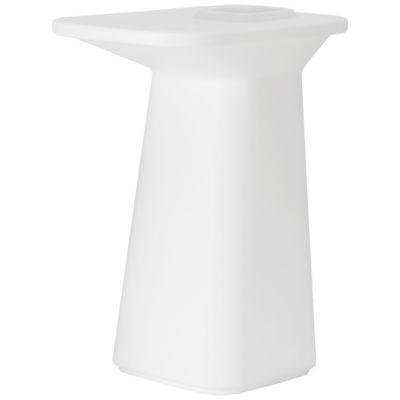 The intriguing design of the Vondom Moma Bar ...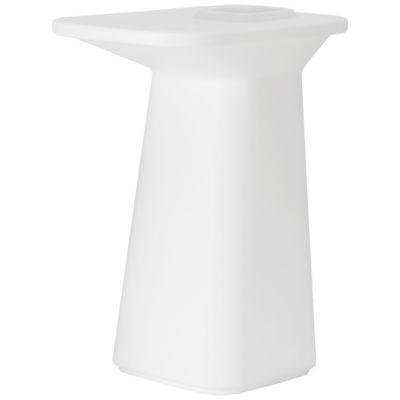 Description:
The intriguing design of the Vondom Moma Bar Table includes a slightly cantilevered top on a columnar base. It is made entirely out of rotation molded matte white polyethylene. A cavity in the top of the table acts as a ...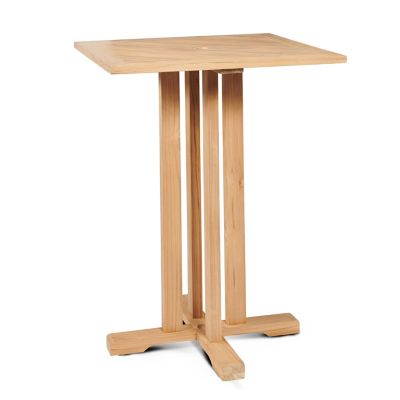 Keep drinks and snacks at hand when gathering ...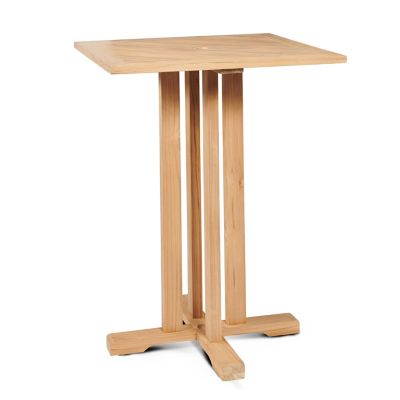 Description:
Keep drinks and snacks at hand when gathering outside with the Oasis Outdoor Bar Table by HiTeak Furniture. Crafted of natural teak wood that is sustainably grown and responsibly harvested, this organic accent piece offers endless functionality through a simple ...