Outdoor Living
OUTDOOR LIVING
Take the party outside with modern outdoor furniture and accessories that are built to withstand both the elements and the test of time.
Learn More About Outdoor Living
Why We Love Outdoor Living Decor
Ranging from colorful and whimsical to sleek and stainless steel, all the outdoor furniture and patio accessories included here give a wholly modern impression. Geometric birdhouses, sleek outdoor torches, barbecue implements for outdoor entertaining and flashing pinwheels make your yard a playfully contemporary place in which to relax. They also add the same atmosphere of comfort and convenience to the outdoors that you would normally only expect to find indoors.
Read More
Where Outdoor Living Designs Work Best
In your patio or outdoor living space, you'll want to complement existing lighting, furniture and other decorative elements with these designs. Create a modern container garden around a patio with the varied selection of raised planters and be sure to browse all of the corresponding gardening accessories. Even if you are not a green thumb, you'll appreciate these eye-catching designs in your backyard. Overhead, look to the selection of patio ceiling fans to help keep a cool breeze in the space. You'll also want to take a look at all of the lounge chairs, coffee tables and patio sofas in the collection of outdoor furniture. And add the warmth of firelight--both real and simulated--throughout a yard with candles, oil lamps, outdoor fireplaces, Tiki torches or LED-powered Candelas. With the right selection of well-chosen outdoor living products, you'll have no problem staying outside after the sun goes down.
Outdoor Living for Every Style
Outdoor living products accommodate a variety of decorative styles. From clean-lined entertaining accessories to bold, colorful doormats, you're sure to find an assortment of designs that will fit your deck or patio. If you prefer the contemporary nature of stainless steel designs, look to the gardening and outdoor dining products from Blomus. Chilewich has a number of popping floor coverings meant for outdoor use, as well as intricate patterns that will add an elegant touch to your patio. You'll love the collection of contemporary chairs and outdoor-friendly sofas from Blu Dot or if you are looking for something really comfortable, check out the hammocks from Fatboy. For any outdoor living style and any need, you're sure to find the perfect variety of furniture and accessories here.
Choosing the Best Outdoor Living Designs
The products featured here are meant to accommodate your outdoor living experience, making it both enjoyable and comfortable. Once you have determined the preferred style of your outdoor space, you simply need to select the colors, finishes and sizes of the furniture and accessories that will bring out the character of your deck, patio or front porch. When it comes to certain furniture items, you'll want to make sure they are weatherproof and make sure your space can appropriately fit an outdoor sofa or patio dining set. If you have any questions about the outdoor living accessories featured here, please call our experts at 877.445.4486.
Other Considerations
Make an impression at the front door with a modern doorbell or other hardware like house numbers and a stylish mailbox. Landscape lighting adds yet another layer of personalizing distinction to outdoor spaces, not to mention mood-enhancing light and an element of safety (path lights, post lights and in-ground fixtures). Meanwhile, back indoors, decorative accessories provide necessary final touches to modern decor.
Show Less
Related Products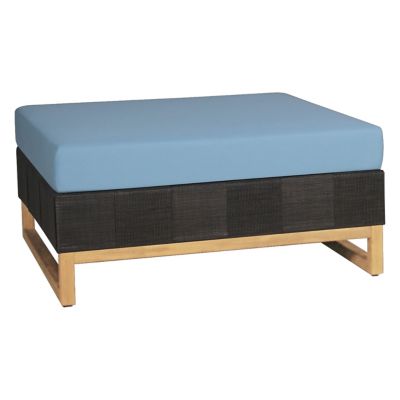 Amplify your comfort level with the Ekka Ottoman ...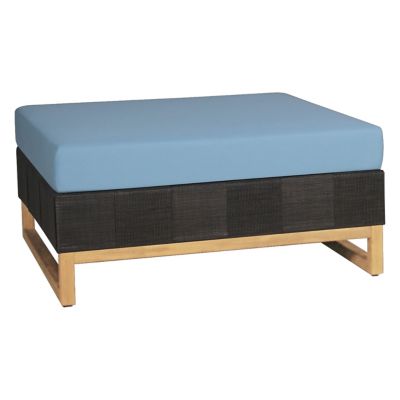 Description:
Amplify your comfort level with the Ekka Ottoman by Mamagreen. Its smooth sanded plantation teak base is naturally resilient to any weather condition, making this piece ideal for any outdoor patio space. Its woven Twitchell Textilene adds a textural element ...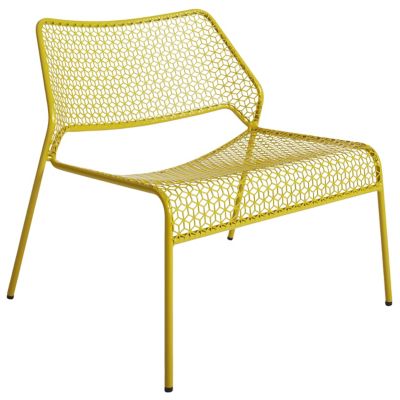 A super-cool update on classic rattan furniture. The ...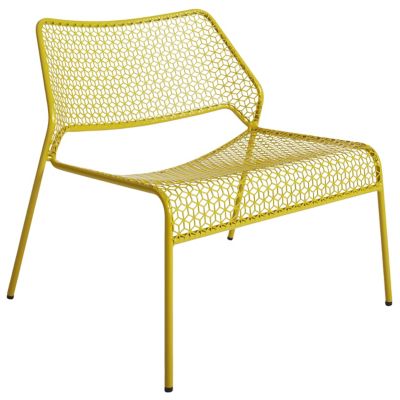 Description:
A super-cool update on classic rattan furniture. The Blu Dot Hot Mesh Lounge Chair features a uniquely lacy geometric pattern made by perforating steel. A durable powder coat enhances the pattern and protects the metal for long-lasting use indoors and ...
The Fermob Luxembourg Rocking Chair is designed to ...
Description:
The Fermob Luxembourg Rocking Chair is designed to make a big--and relaxing--statement on any patio. Its low, laidback stance was inspired by the Low Armchair, with a tall headrest added for maximum comfort. Durable aluminum construction ensures smooth rocking and ...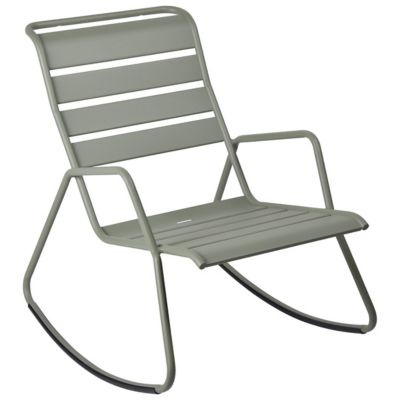 Casual outdoor living rocks! Inspired by the slatted ...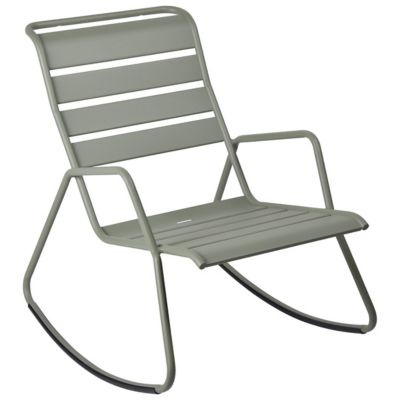 Description:
Casual outdoor living rocks! Inspired by the slatted benches that line the walkway in Monceau Park in Paris, the Fermob Monceau Rocking Chair is a stylish Studio Fermob creation. Designed for ultimate relaxation, the retro chic armchair features a tubular ...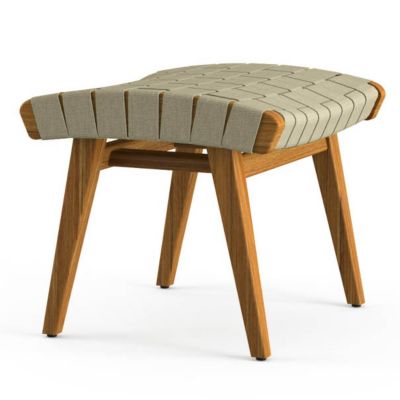 As part of the new 2018, Outdoor Risom ...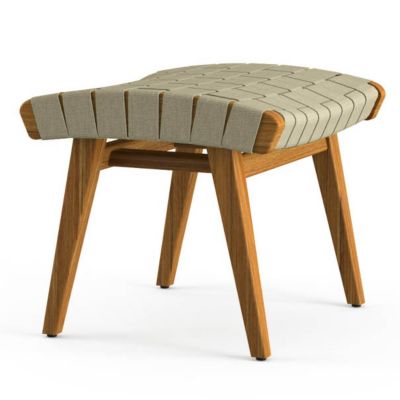 Description:
As part of the new 2018, Outdoor Risom Collection comes the Risom Outdoor Ottoman. Taking its style cue from Jens Risom's classic Lounge Chair design and upgraded to strong solid teak and Sunbrella webbing. A perfect versatile addition to any ...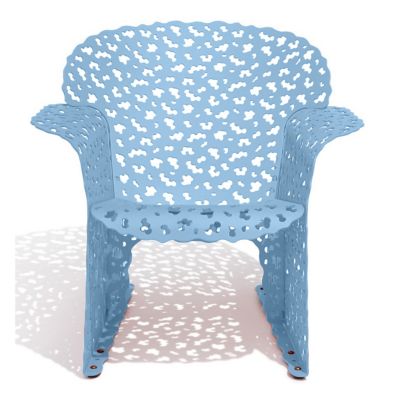 Funky, fresh, and perfect for warmer weather, the ...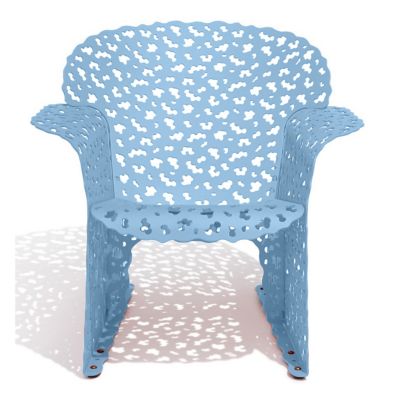 Description:
Funky, fresh, and perfect for warmer weather, the Topiary Lounge Chair, is a fold aluminum outdoor seating piece designed by Richard Schultz with an estival flair. Available in a bunch of graphic colors, the holes punched in the chair give ...