OUTDOOR LIVING
Take the party outside with modern outdoor furniture and accessories that are built to withstand both the elements and the test of time.
Learn More About Outdoor Living
Why We Love Outdoor Living Decor
Ranging from colorful and whimsical to sleek and stainless steel, all the outdoor furniture and patio accessories included here give a wholly modern impression. Geometric birdhouses, sleek outdoor torches, barbecue implements for outdoor entertaining and flashing pinwheels make your yard a playfully contemporary place in which to relax. They also add the same atmosphere of comfort and convenience to the outdoors that you would normally only expect to find indoors.
Where Outdoor Living Designs Work Best
In your patio or outdoor living space, you'll want to complement existing lighting, furniture and other decorative elements with these designs. Create a modern container garden around a patio with the varied selection of raised planters and be sure to browse all of the corresponding gardening accessories. Even if you are not a green thumb, you'll appreciate these eye-catching designs in your backyard. Overhead, look to the selection of patio ceiling fans to help keep a cool breeze in the space. You'll also want to take a look at all of the lounge chairs, coffee tables and patio sofas in the collection of outdoor furniture. And add the warmth of firelight--both real and simulated--throughout a yard with candles, oil lamps, outdoor fireplaces, Tiki torches or LED-powered Candelas. With the right selection of well-chosen outdoor living products, you'll have no problem staying outside after the sun goes down.
Outdoor Living for Every Style
Outdoor living products accommodate a variety of decorative styles. From clean-lined entertaining accessories to bold, colorful doormats, you're sure to find an assortment of designs that will fit your deck or patio. If you prefer the contemporary nature of stainless steel designs, look to the gardening and outdoor dining products from Blomus. Chilewich has a number of popping floor coverings meant for outdoor use, as well as intricate patterns that will add an elegant touch to your patio. You'll love the collection of contemporary chairs and outdoor-friendly sofas from Blu Dot or if you are looking for something really comfortable, check out the hammocks from Fatboy. For any outdoor living style and any need, you're sure to find the perfect variety of furniture and accessories here.
Choosing the Best Outdoor Living Designs
The products featured here are meant to accommodate your outdoor living experience, making it both enjoyable and comfortable. Once you have determined the preferred style of your outdoor space, you simply need to select the colors, finishes and sizes of the furniture and accessories that will bring out the character of your deck, patio or front porch. When it comes to certain furniture items, you'll want to make sure they are weatherproof and make sure your space can appropriately fit an outdoor sofa or patio dining set. If you have any questions about the outdoor living accessories featured here, please call our experts at 877.445.4486.
Other Considerations
Make an impression at the front door with a modern doorbell or other hardware like house numbers and a stylish mailbox. Landscape lighting adds yet another layer of personalizing distinction to outdoor spaces, not to mention mood-enhancing light and an element of safety (path lights, post lights and in-ground fixtures). Meanwhile, back indoors, decorative accessories provide necessary final touches to modern decor.
Related Products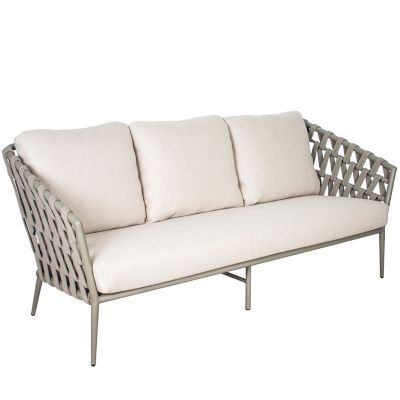 Get comfortable with the simple and striking Archipelago ...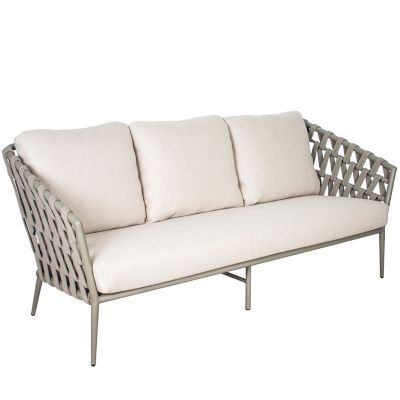 Description:
Get comfortable with the simple and striking Archipelago Andaman Sofa from Seasonal Living. Made in Indonesia, it deploys a light yet robust aluminum frame to support a single foam cushion set inside a rain-coated exterior, while woven polypropylene rope forms ...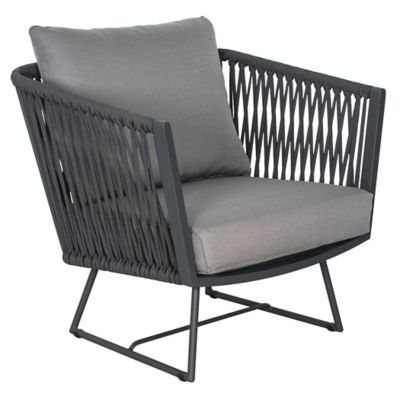 Bring an elegant accompaniment to your small island ...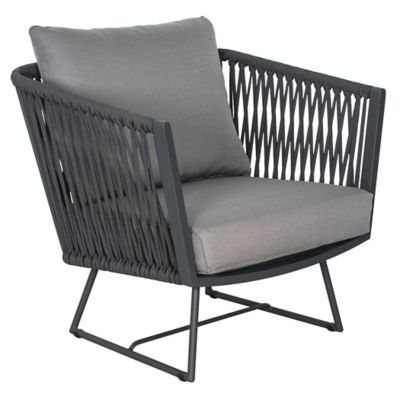 Description:
Bring an elegant accompaniment to your small island chain or outdoor patio space with the Archipelago Orion Lounge Chair from Seasonal Living. A 2019 design from Indonesia, it uses a powder-coated aluminum structure accompanied by a polypropylene rope reinforcement. A ...
The Atlantis In-Pool Chaise Set of Two from ...
Description:
The Atlantis In-Pool Chaise Set of Two from Seasonal Living puts you on a wave of relaxation with rolling curves crafted in light material. This set presents an innovative, sculptural silhouette to the poolside lounging area. It gives one a ...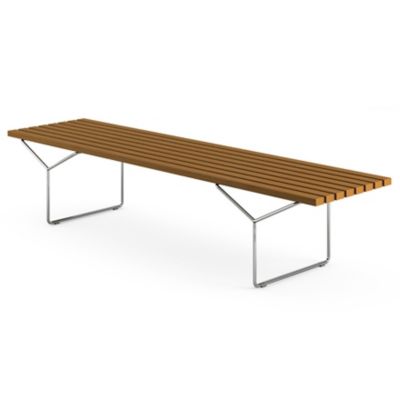 From Harry Bertoia's signature 1952 collection, this outdoor ...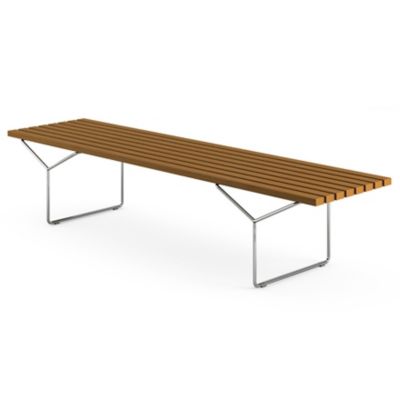 Description:
From Harry Bertoia's signature 1952 collection, this outdoor bench takes the minimalism of the original slatted design and updates it with weather-resistant materials, allowing the simple sophistication to migrate outward to your patio. Topped in teak and supported by a ...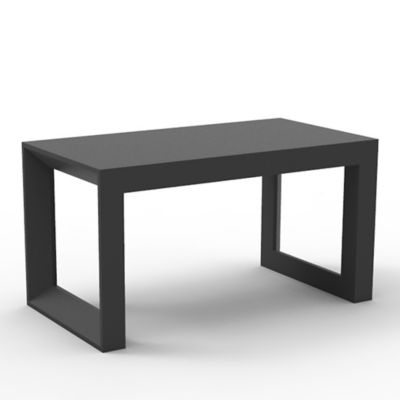 The Frame Outdoor Bench by Vondom is a ...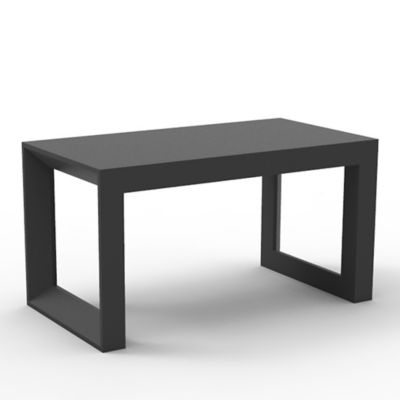 Description:
The Frame Outdoor Bench by Vondom is a structured design that pulls from serene and timeless shapes. This design from Ramon Esteve, who has a background in architecture, captures the elemental nature of geometry, resulting in a simple silhouette that ...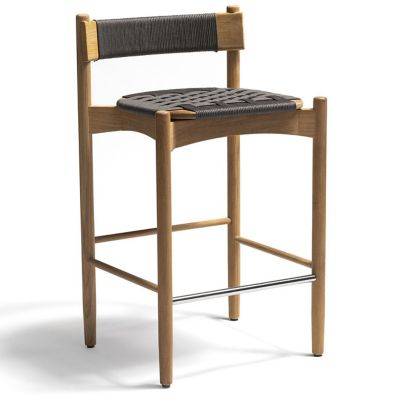 Complement your bar or tall table with the ...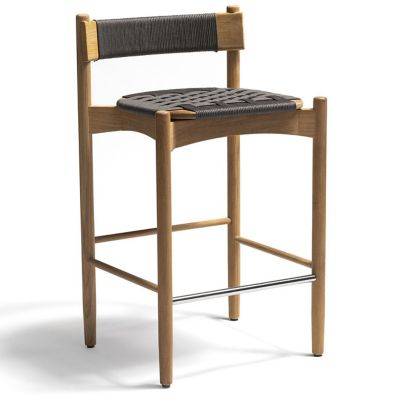 Description:
Complement your bar or tall table with the visually and physically comfortable Scandinavian design of the Koster Outdoor Counter Stool from Skargaarden. This chair says Scandinavian refinement on each of its smooth shapes and lines. The honed teak wood framework ...