Tabletop & Entertaining
Learn More About Tabletop and Entertaining
Why We Love Tabletop & Entertaining Accessories
When you're entertaining at home, presentation is everything. And that's exactly what tabletop and entertaining accessories are made for. Well-arranged table decorations like placemats, glassware, dishes and cutlery transform an ordinary tabletop into a stunning tablescape that will have your dinner guests in awe. Tabletop accessories also dress up refreshments themselves, with serving dishes, pitchers and decanters making food and drinks look as good as they taste. Giving your tabletop and food presentation a modern edge reveals your own impeccable sense of contemporary style. And that's what is really delicious.
Read More
Where Tabletop & Entertaining Accessories Work Best
A necessity at your next dinner party or cocktail party, tabletop decorations are also ideal for jazzing up everyday dining and making every meal a special event. From casual dinners to holiday entertaining, this collection of accessories will have your dining table dressed to the nines with sophistication. Placemats and table runners are the foundation of a well-dressed dining space, and can be used to show off your own personal aesthetics. Find all of the serving trays and dishes you need to successfully entertain, and use just the right dinnerware to leave a lasting impression among your guests. Finally, you can give your evening cocktail time an air of whimsy and sophistication with the fun corkscrews, cocktail shakers and coasters in the collection of wine and bar products.
Table Decorations for Every Style
For every dining room style and functional need, there's a well-designed assortment of tabletop items you'll want to add to your space. Make entertaining fun and conversational with a selection of Alessi's table decorations. From the brilliance of the Italian Design Factory comes playful corkscrews, cake stands, salt and pepper shakers, dinnerware, flatware and much more. Find eye-catching modern designs from the Tom Dixon collection. While he is known for lighting and furniture, the assortment of entertaining products will have you awe-inspired. Chilewich's collection of placemats and runners run the gamut of patterns and colors, made from a variety of woven vinyl and bamboo. Lastly, put fruit and great design on display in the center of the table with a basket from Bend Goods.
Choosing the Best Tabletop & Entertaining Decor
Begin your search for table decorations by identifying what your entertaining experience is missing. Is it decorative flatware for classy dinner parties? Maybe a fun pair of salt and pepper shakers? Or placemats you can use to protect the surface of your table at all times? By recognizing exactly what you need, it will be much easier to select a group of products with one consistent aesthetic. If you are searching for a table runner, be sure to properly measure the size of your dining table. And if products being dishwasher safe is a concern of yours, you'll want to check an item's details to verify how it needs to be washed. If you have any questions about the tabletop and entertaining products featured here, please call our home decor experts at 877.445.4486.
Other Considerations
Before you can properly add these contemporary tabletop accessories to your set of entertaining decorations, you may want to browse for a new modern dining table to add to your kitchen or dining room. And help make the preparation of meals and beverages a breeze with the available selection of kitchen accessories and gadgets. Finally, maintain a gracious presentation throughout the rest of the home with the hooks, holders and other helpful and entertaining accessories found in home hardware.
Show Less
Related Products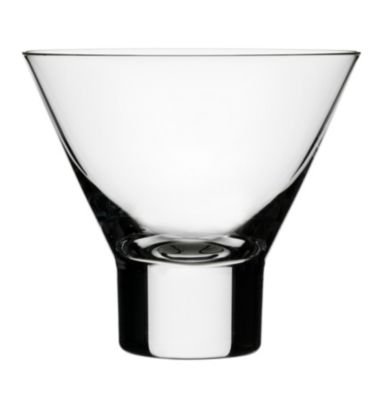 Every sophisticated drinks party needs the Iittala Aarne ...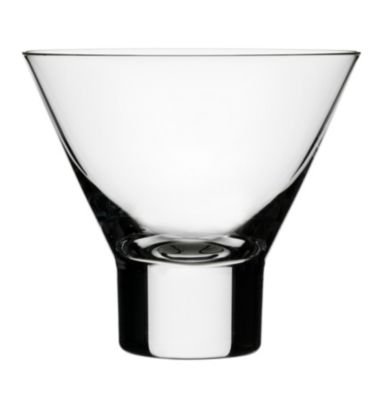 Description:
Every sophisticated drinks party needs the Iittala Aarne Set of 2 Cocktail Glasses. Their clean, angular form and heavy base are simply lovely and make them feel comfortable when held. Each is mouth blown out of clear glass. Thoroughly modern ...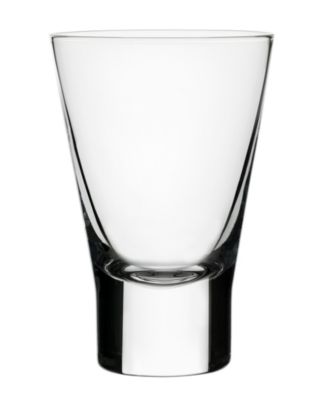 Make your favorite liqueurs even more sophisticated and ...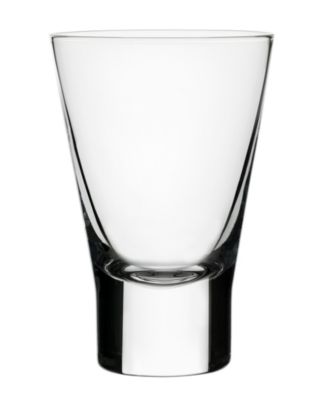 Description:
Make your favorite liqueurs even more sophisticated and stimulating with the Iittala Aarne Set of 2 Cordial Glasses. Each petite glass is carefully mouth blown out of clear glass with a subtly flared shape and thick, pleasingly heavy base. Part ...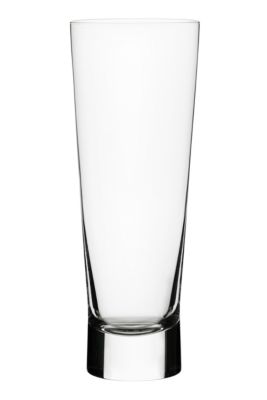 Doesn't your favorite brew deserve only the best? ...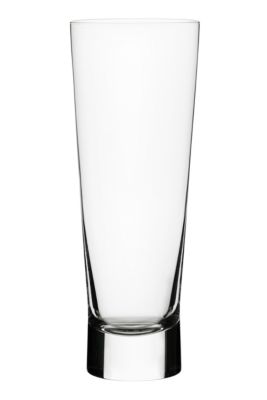 Description:
Doesn't your favorite brew deserve only the best? The Iittala Aarne Set of 2 Pilsner Glasses is carefully mouth-blown into perfectly smooth, slightly flared cylinders; ideal for the refined beer drinker. They are every bit as elegant and modern today ...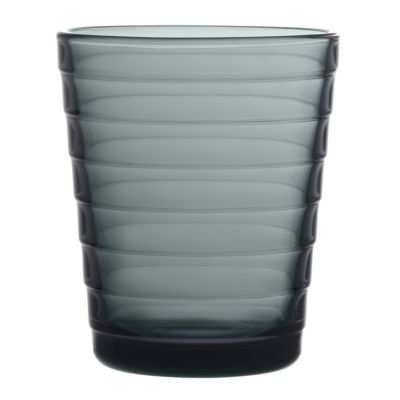 Even when they're empty, the Iittala Aino Aalto ...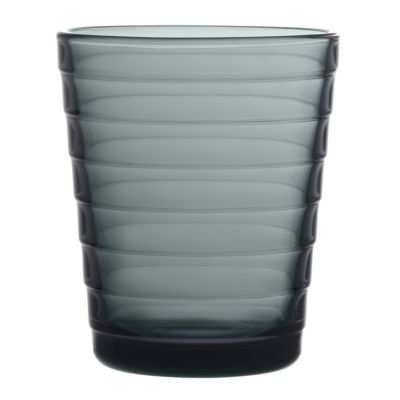 Description:
Even when they're empty, the Iittala Aino Aalto Set of 2 Tumblers looks like they're full of water. This is due to the ripple-like effect created by the concentric rings of the thick pressed glass. A timeless--and easily stackable--design originally ...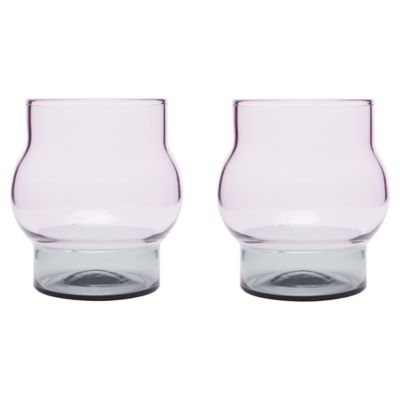 The Tom Dixon Bump Short Glass Set of ...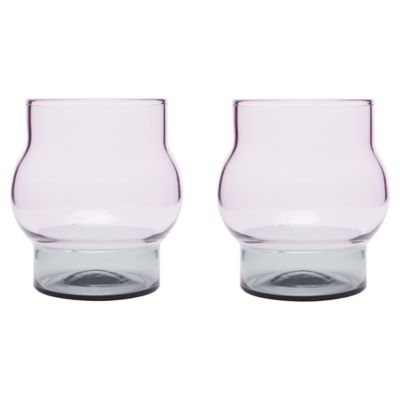 Description:
The Tom Dixon Bump Short Glass Set of 2 takes inspiration from chemistry labs and explores the trans-formative alchemy involved with these unique instruments. The Bump collection is a study of the manipulation of simple geometric shapes, known as the ...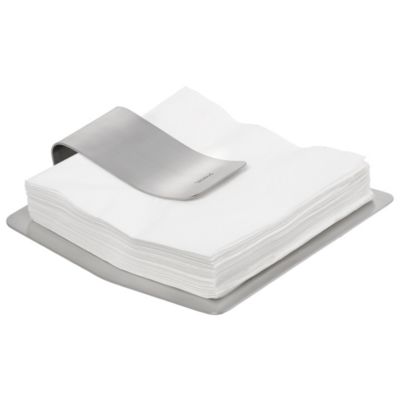 Add a spark of modern style to the ...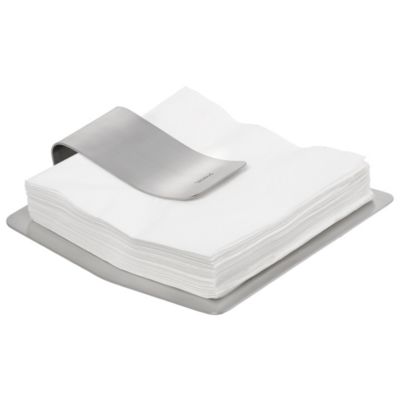 Description:
Add a spark of modern style to the casual lunch gathering with the Blomus SCUDO Napkin Holder. The stainless steel design holds a stack of paper napkins tightly and sits level and slightly off the surface thanks to 4 short ...