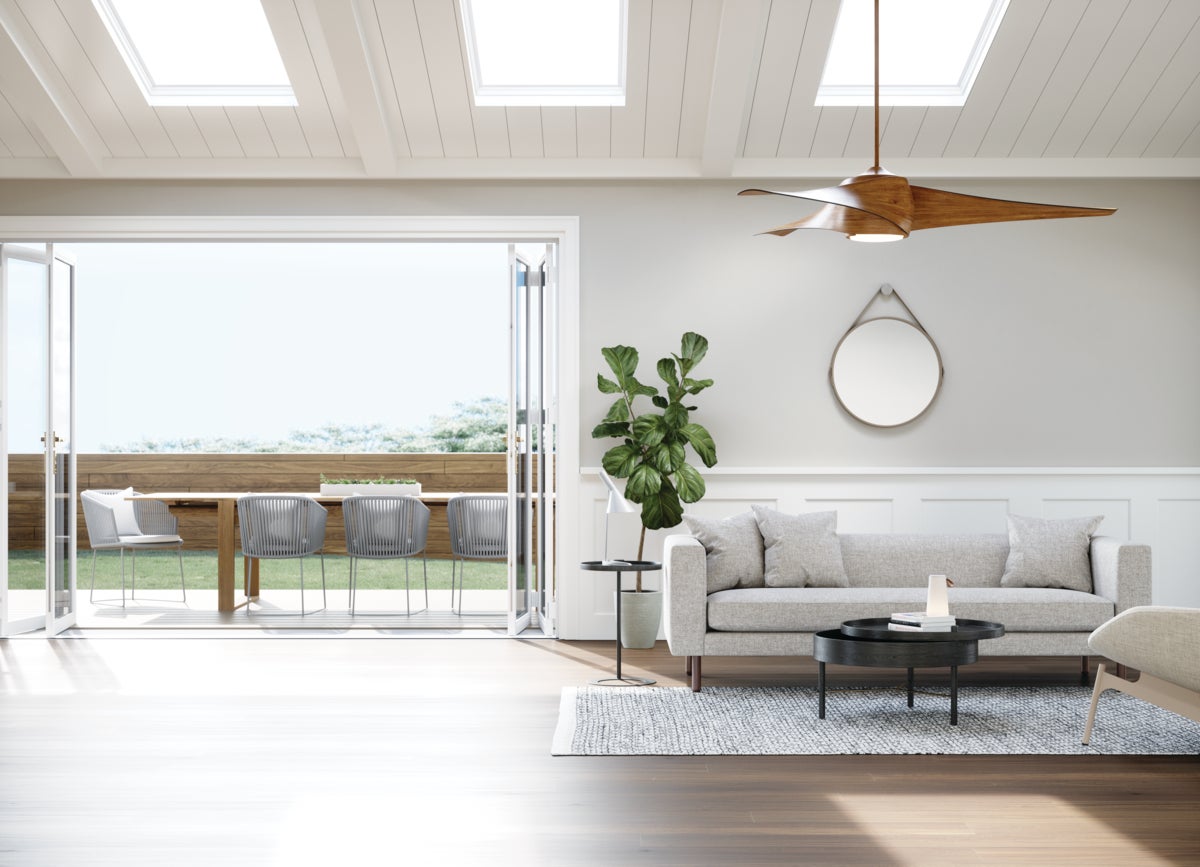 Sourcing ceiling fans comes with a number of considerations, from ensuring the right size for proper airflow, to meeting codes, to simply choosing one that best fits the design style. When the project calls for a ceiling fan, here are the 5 factors to think about to get it right:
1. Fan Size
The size of a ceiling fan is typically referred to as blade span, measuring the distance across the fan from blade tip to blade tip. The smaller the room, the smaller the fan needed:
Room
Room Size
Ceiling Fan Size needed
Bathrooms
Breakfast nooks
Laundry, mud or other utility rooms
Up to 75 square feet
29 – 36 inches
Bedrooms
Kitchen
Dining rooms
Up to 175 square feet
42 – 48 inches
Large Bedrooms
Family Rooms
Media rooms
Up to 350 square feet
52 – 56 inches
Great Rooms
Other Large Spaces
350+ square feet
60+ inches
2. Ceiling Considerations
If working with a ceiling that is…
Choose…
8 feet or lower
A hugger or flushmount fan 
~9 feet high
A low-profile ceiling fan, which will have a short downrod 
9+ feet high
A ceiling fan with a downrod, ensuring the total hanging height is no lower than 7 feet above the ground 
Sloped
1. A fan that specifies "sloped-ceiling adaptable" to ensure the downrod can rotate to a certain angle and that the fan hangs straight.  
2. A separate sloped-ceiling mounting kit. 
3. Hanging Height
Two tips on ensuring a ceiling fan hangs safely and properly:
The bottommost point of a ceiling fan should hang no lower than 7 feet above the floor. 
To determine how much downrod is needed, aim to leave a minimum of 8 inches between the ceiling fan blades and the ceiling for maximum airflow.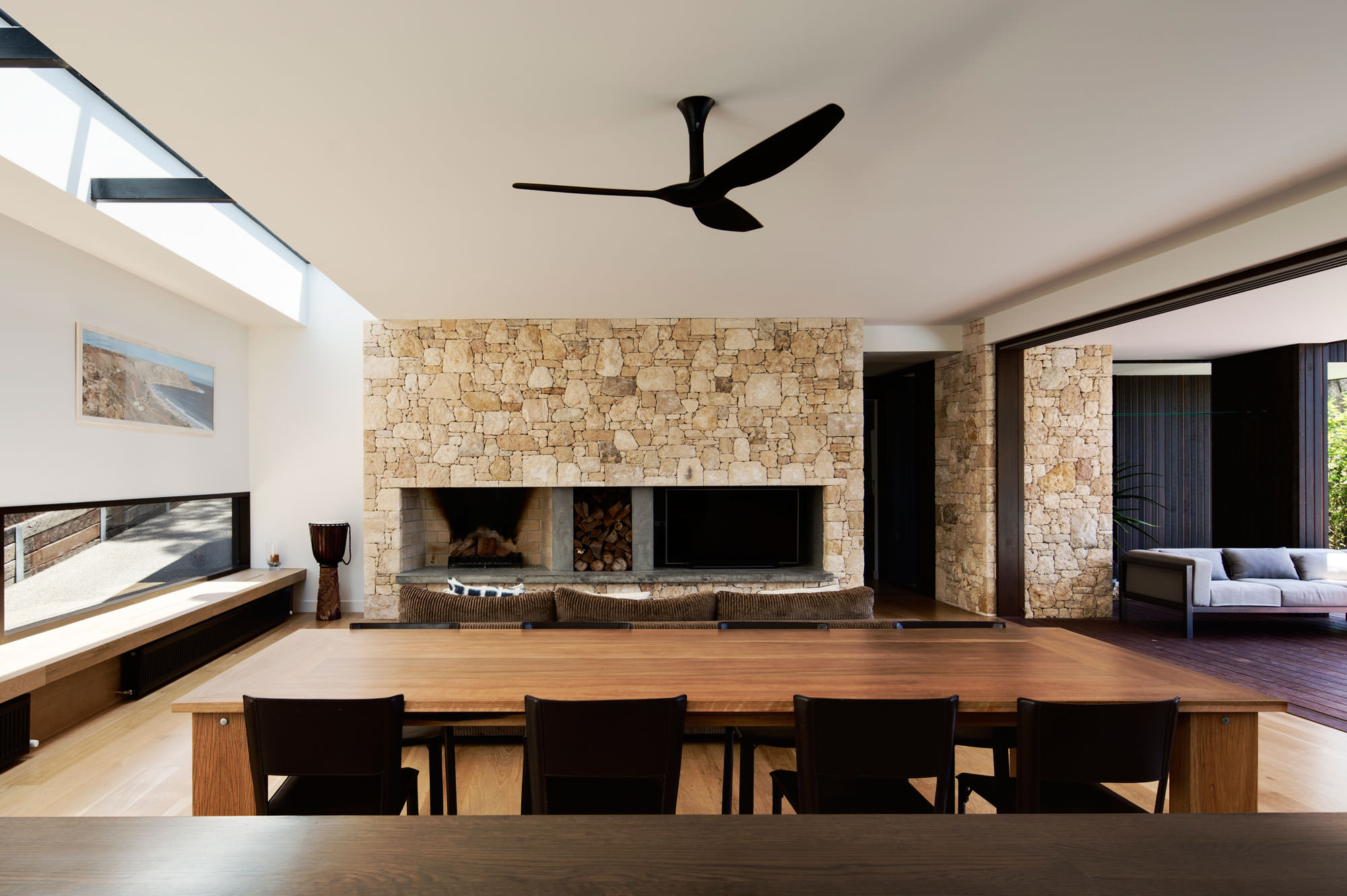 4. Airflow: Cubic Feet per Minute
To ensure the ceiling fan brings the breeze, look at CFM: Cubic Feet per Minute.
This is how much air a fan moves. It is affected by the fan's motor, blade pitch and the span of the blades. The higher the CFM number, the more air a fan moves.  
5. Blades, Lights, Style + More
With function comes form, and there are also considerations to make to ensure the right fan is chosen without sacrificing design:
Number of blades: While there is a bit of physics involved, the difference between a 3-blade, 4-blade or 5-blade fan is slight in terms of performance and air movement, and these are the most common choices for a residential space. A higher number of blades on a ceiling fan can be slower and circulate less air.  
Light Kit: Some fans come with an integrated light for overhead illumination; some include a cover that can be used over the light itself for a no-light look while still having the option. And others forgo the light altogether. The choice is really about preference; if forgoing the light, be sure the room still has the right layers of light to create general illumination for the whole room.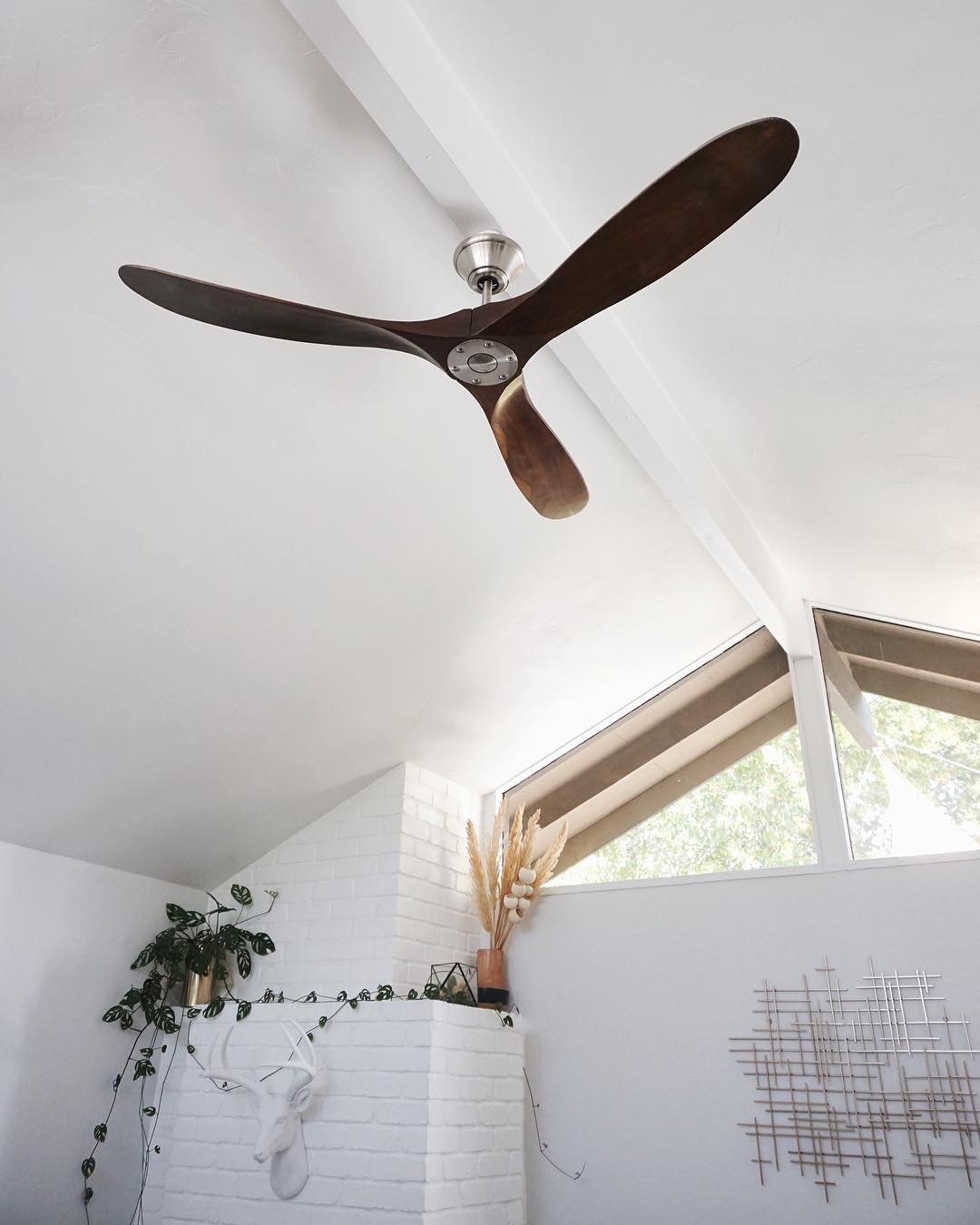 Style: The finishes and overall look of a fan can play into the design of the room; a white finish can help a fan disappear into the ceiling, while decorative blade styles become a focal point to rival any chandelier.
Accessories: Far from the pull-chain of yesterday, smarter controls are the norm for many higher-end fan brands. It's now possible to kit out every fan in your project with compatible add-on light kits, wall controls, remote controls and even smart hubs that control multiple fans via WiFi.
Try our step-by-step Fan Finder to discover the just-right design for your project.