Bedroom Furnishings
Learn More About Bedroom Furnishings
Why We Love Bedroom Furnishings
The bedroom is often a room of neglected spaces. There's the bed, the light fixtures on the ceiling or wall, maybe a dresser and a closet. But, what else? There is so much room left to be used! Bedroom furnishings and accents will help you fill the emptiness with many different functional and fashionable items. You'd be surprised how much you can get out of this room, while staying consistent with your own personal style.
Read More
Where Bedroom Furnishings Work Best
This collection of accents for the bedroom allow you to add a touch of personality to the room in a wide variety of ways. Though cell phones have taken the place of alarm clocks, why not invite some nostalgia back to your bedroom with a Block Alarm Clock by LEFF Amsterdam? Though this item is no antique with its modern face and body, its mere presence takes you back to that simpler time, that more relaxing time where phones were just phones. A Tivoli Model One can also offer a retro feel for your nightstand while providing state-of-the-art acoustics.
Throws and pillows add a personal flair to your room's design as well. Whether your style is modern or a bit more quirky and playful, we offer many different options so you can get that bedroom feel just right. Sheets and bedding are also an important consideration when giving your bed a specific look. Like the throws and pillows, our products range from modern to expressive. But, all are sure to give you that comfort you need to drift to sleep. Finally, look to the assortment of rugs for the bedroom to keep your floors clean and comfortable. For hardwood floors especially, you will appreciate the plush floor coverings from Linie Design. Each rug is hand-woven and the quality is unmatched. Or, consider an area rug from Nanimarquina. These rugs are also handmade in India through a series of intricate knots and they are guaranteed to cover a large space.
Choosing the Best Bedroom Furnishings
When deciding on the right bedroom accents and furnishing pieces to appropriately dress up your room, you first need to determine the style of the space. These furnishing designs span a wide range of styles, giving you options for traditionally decorated bedrooms to those filled with modern lighting and furniture implements. Once you determine the aesthetic you are aiming for, you can further refine your choices colors (vibrant designs immediately spark a bit of personality in a bedroom), appropriate sizes and other integral design elements like the materials used or where a particular accent piece originates from. If you have any questions about the bedroom furnishings featured here, please call our decor experts at 877.445.4486.
Other Considerations
Decorative mobiles can be just the thing your bedroom needs to bookend that warm, comfortable ambiance necessary for relaxation. These elegant, suspended items can come in a variety of forms, from leaves to geometric shapes. Not only will their distinct style provide a fashionable centerpiece for your bedroom, but they will also help your imagination take over during those tired hours before sleep. And these well-designed mobiles are not meant for only the kids' room. If you haven't already done so, you'll want to browse the selection of bedroom furniture for bed frames, nightstands, clothing dressers and more that pair well with the unique furnishings found here.
Show Less
Related Products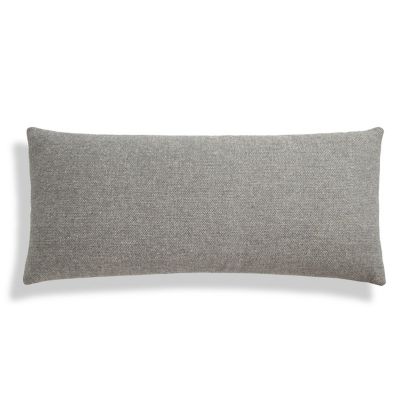 The 13 x 30 Inch Rectangular Pillow by ...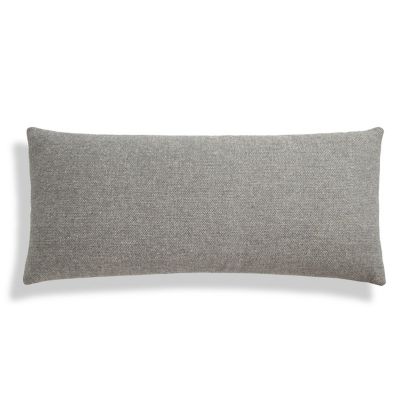 Description:
The 13 x 30 Inch Rectangular Pillow by Blu Dot features plenty of comfort and style spread throughout a lengthy shape. These cozy Down pillows feature a feather filled interior, providing customers with a soft and comfortable surface to lounge ...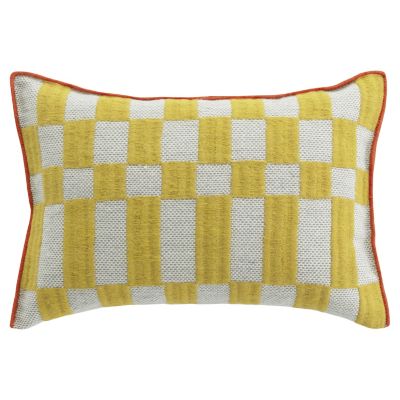 Add a fun pop of pattern and color ...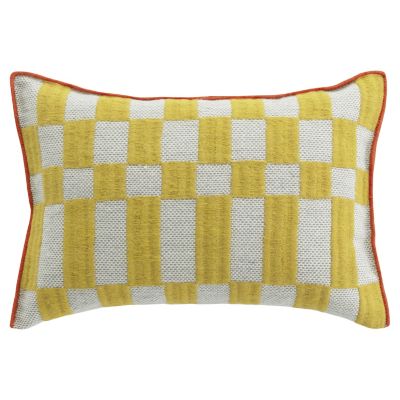 Description:
Add a fun pop of pattern and color to a living space with the Gan Rugs Bandas Pillow B. This throw pillow features a unique checkerboard pattern made by variably hand looming, embroidering and crocheting soft wool yarns. Within, 100% ...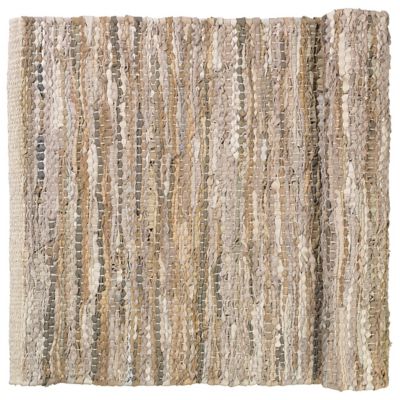 Inspiring a warm and homelike atmosphere, the CARPO ...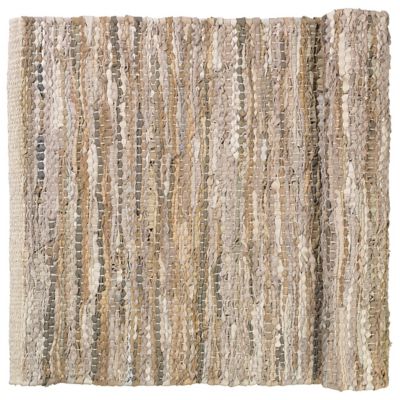 Description:
Inspiring a warm and homelike atmosphere, the CARPO Woven Leather Rug from Blomus is a unique, yet understated piece to add to any room. Its thick, uneven weave creates a rustic look that will add an element of provincial panache ...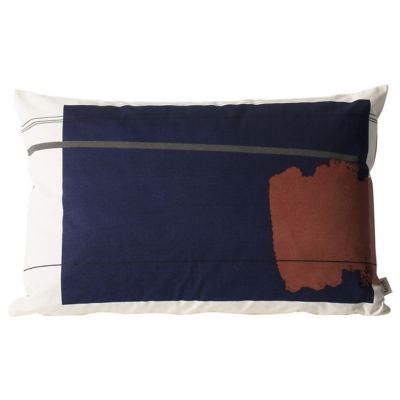 The Ferm Living Colour Block Throw Pillow Large ...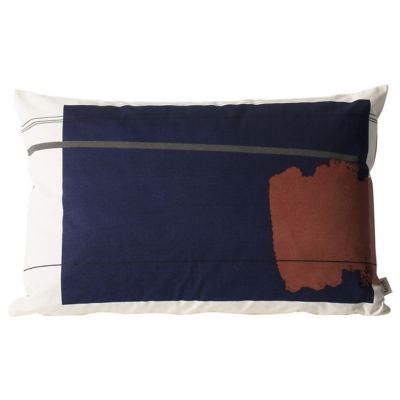 Description:
The Ferm Living Colour Block Throw Pillow Large 1 puts a modern (art) spin on traditional textiles. A unique design is featured on both sides, evocative of a painting plucked straight from the modern art movement. Hand printed on 100% ...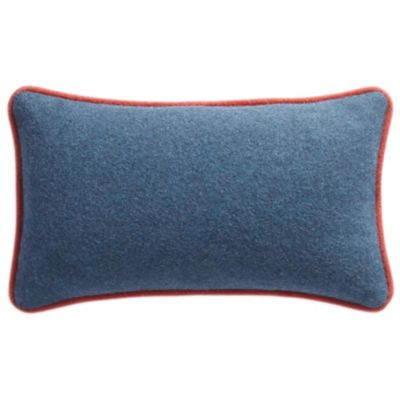 Pile with style or throw with abandon. The ...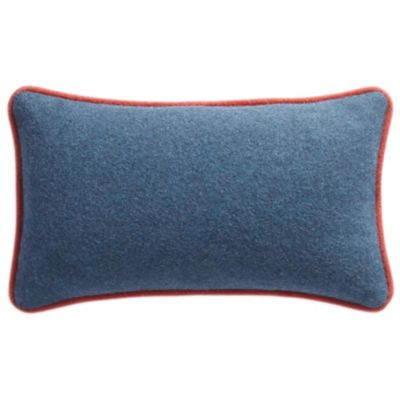 Description:
Pile with style or throw with abandon. The Duck Duck Lumbar Pillow from Blu Dot will liven up your sofa. These pillows have a fiber and feather fill encased in a Wool and Rayon blend and offer you comforting support ...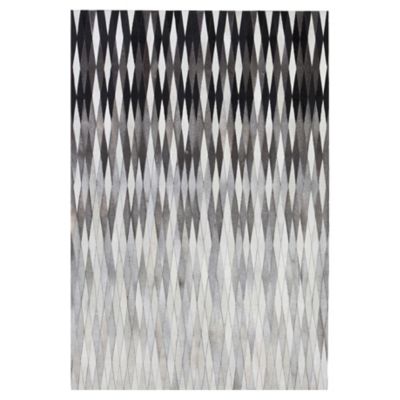 The perfect piece on which to hold court ...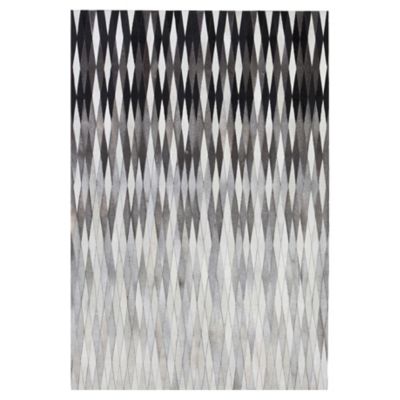 Description:
The perfect piece on which to hold court in modern interiors. The Linie Design Dynasty Rug has a lovely harlequin pattern in gradated shades of grey, all made out of woven cowhide. The seamless weave is perfectly smooth and soft ...