Office Furniture
Learn More About Office Furniture
Why We Love Office Furniture
It's just nice to feel at home when we're at work. After all, most of us spend at least eight hours of nearly every day at work (which is practically 1/3 of our adult life), so why not make it the most comfortable experience possible? Modern office furniture makes the work environment more fun and creative, encouraging free-flowing creativity and thought. And with the selection of contemporary desks and fashionable desk chairs (some on wheels), this is a one-stop-shop for all your office decorating needs.
Where Office Furniture Works Best
Business offices definitely benefit from modern furniture, great for impressing important clients and helping employees focus while feeling at home. But many folks actually work from a home location, giving these chairs, tables and office cabinets double purpose since they blend with modern decor while establishing a professional corner for getting things done. From well-designed modern office desks to ergonomically friendly chairs to keep you on task, you'll find all of the furniture you need to adequately furnish your work space. You'll also find helpful shelving and storage solutions to keep your office organized at all times. And don't forget the kids - many of the designs are great for creating a cool, comfortable study area for them, too.
Office Furniture for Every Style
Whether it is a desk, a chair or a filing cabinet you need to appropriately furnish your office, you're guaranteed to find the best stylish options here. BDI Furniture offers a collection of home office desks that are meant to fit in almost any size work space. There are even desk options that mount to the wall if your floor space is somewhat constricted. Gus Modern's desks fit a mid-century themed home, taking their inspiration from furniture of the 1950s (who wouldn't want an office modeled after the set of Mad Men?). Modern desk chairs are both ergonomic, comfortable and breathable, with many designs constructed to accommodate your eight-hour day. Look to Calligaris for adjustable desk chairs that are versatile and statement making or consider a classic choice from the Kartell collection like the Ghost Chair or the Four Table. An executive deserves a well-designed executive chair from Vitra and suit a conference table with contemporary armchairs too. Lastly, keep all of those loose documents stored in any of the office storage furniture by Blu Dot.
How to Choose the Best Office Furniture
Choosing furniture for any room requires paying careful attention to the layout and design of the room. You have to determine where to position the desk, any office storage, shelving (if you have the space) and what kind of chair will most appropriately fit in the area. With an oversized desk or storage shelves that are just too big, you'll wind up with an uncomfortable working environment. Before you select new office furniture, measure the exact space where you will place the furniture pieces to know what sizes you are able to work with. Be mindful of dimensions like width, length and height (taller desks will require taller task chairs, etc.). You can also refine your options by the colors and finishes that will blend in seamlessly with your existing decor, and if you favor cohesion in your workspace, consider shopping desks and chairs from the same designer. If you have any questions about the office furniture featured here, please call our furniture experts at 877.445.4486.
Other Considerations
The last thing you'll want is a stuffy office space. Keep your home office cool with a fan from Modern Fan Company or Minka Aire. These stylish, contemporary ceiling fan designs introduce fresh air and a cool personality into an area that would otherwise just be used for work. You can further add character to the room with fun and playful desktop accessories or place a George Nelson clock on the wall for noticeable decoration. And finally, look to the assortment of office lighting for a variety of lamps and ceiling lights that ensure you'll have plenty of illumination to stay productive.
Show Less
Related Products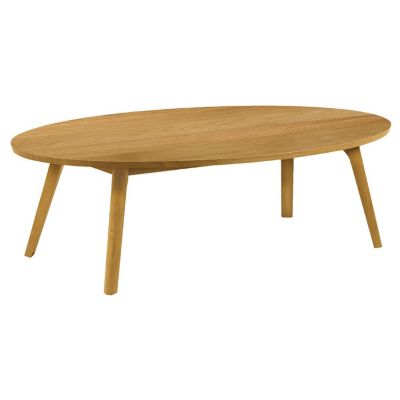 The Copeland Furniture Catalina Oval Coffee Table is ...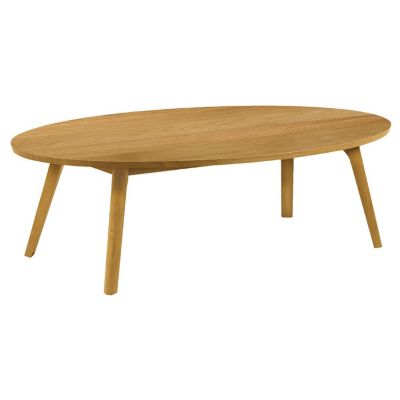 Description:
The Copeland Furniture Catalina Oval Coffee Table is a versatile piece that will fit into any modern living space. The expansive oval top shows off the rich tone and distinctive grain of the Solid American Black Walnut or Natural Oak, ...
The Jonathan Adler Channing 3-Drawer Console shows off ...
Description:
The Jonathan Adler Channing 3-Drawer Console shows off equal parts Hollywood Regency, Neo-Classical and mid-century modern design influences. The glossy White lacquer finish is complemented by the silvery shine of the Polished Nickel finish on the base and accents behind ...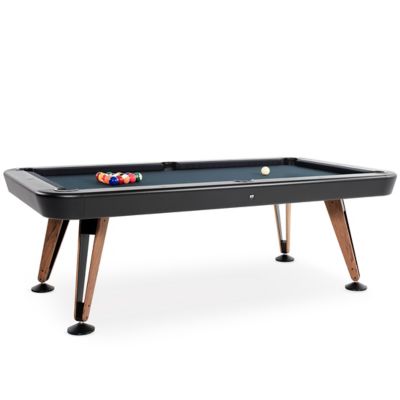 Crisp and elegant, the Diagonal Pool Table from ...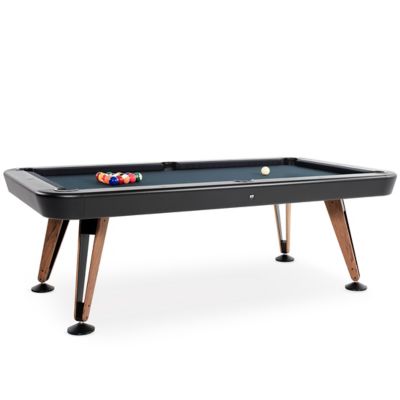 Description:
Crisp and elegant, the Diagonal Pool Table from RS Barcelona is the premier option for casual or hardcore billiard players alike. Whether you're looking for a central eye-catching piece for a grand front room or adding yet another piece to ...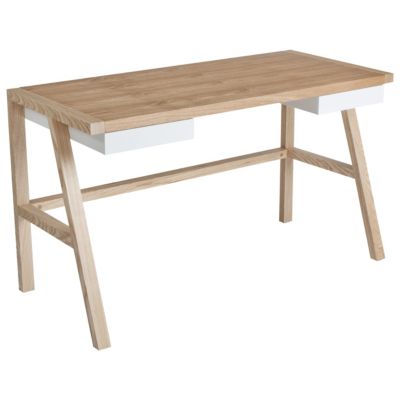 Made out of solid ash with White-lacquered drawers, ...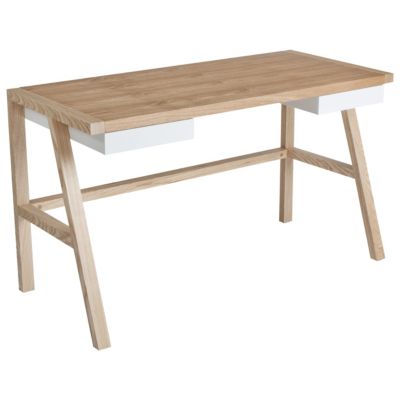 Description:
Made out of solid ash with White-lacquered drawers, the Gus Modern Finch Desk is light in color and substantial in construction. The truss-style base--complete with finger and dowel-joint details--provides strength, stability and an all-around lovely architectural look ideal for any ...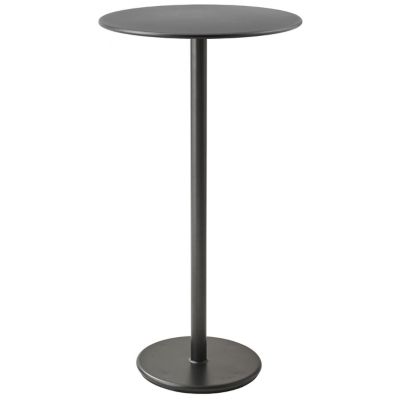 The smooth lines of Cane-line's Go Round Bar ...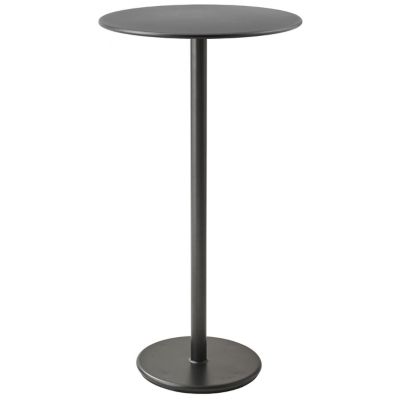 Description:
The smooth lines of Cane-line's Go Round Bar Table bring an elegant European vibe to bar and bistro settings. A minimalist design of powder coated aluminum allows service in all sorts of weather, while the round counterweight base provides stability ...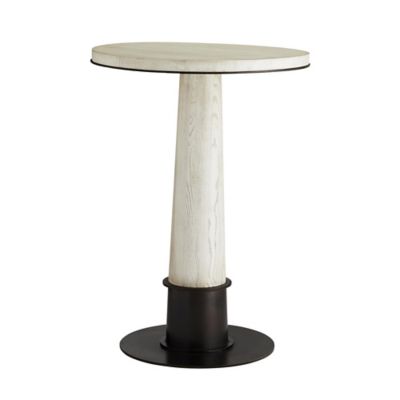 Wood and fashioned metal often make for an ...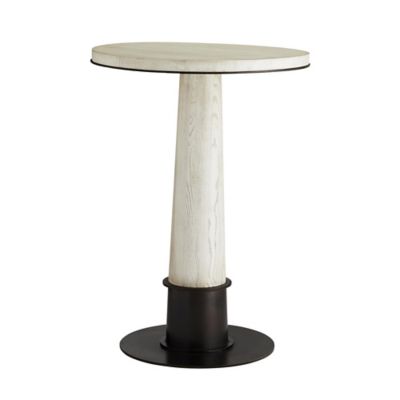 Description:
Wood and fashioned metal often make for an intriguing marriage. That combination comes to fruition in the sophisticated Kamile Pub Table from Arteriors, showing esteem for the ageless material with bold industrial supports. Anchoring the piece is a detailed natural ...