Home Furnishings
Learn More About Home Furnishings
Why We Love Home Furnishings
Home decor is what truly personalizes a space and tells the whole story about who you are. Structurally, after the arrangement of furniture (tables, sofas, beds), home furnishings are the next essential layer of modern decor, necessary to soften the edges and make your home comfy and cozy. Finally, they are what keep your home feeling fresh and new. As opposed to those larger and more permanent pieces of furniture, home furnishings and decorative accessories are easily changed to alter the look of your space whenever you desire.
Read More
Where Home Furnishings Work Best
Your entire home, inside and out, will benefit from the finishing touches of contemporary home furnishings, home hardware and decorative accessories. However, primary concentration should be in spaces in which you spend a lot of time and wish to relax. Soft bedding sets and duvet covers are a necessity in the bedroom, while pillows and throws make curling up on the living room sofa similarly comfortable. In any room, modern rugs take the chill out of cold, hard floors while simultaneously adding a vibrant pop of color and you are sure to love the array of fun accessories for the bathroom. And outside, look to the selection of outdoor home furnishings in the form of furniture, mats, planters, fireplaces and more.
Home Furnishings for Every Style
No matter your decorative aesthetic or preferred interior design styles, here you will find a variety of home furnishings to fit in spaces with traditional decor or in rooms that are considered ultra-modern in design. Homes inspired by classic Scandinavian design will appreciate the furnishings and accessories from Denmark's Menu and Finland's iittala, including a number of items fit for kitchens and tabletops. And if you have a love for mid-century modern design, look to the retro clocks and decorations from celebrated designers like George Nelson or Charles & Ray Eames, including iconic pieces like the George Nelson Ball Clock. For any interior style, you are sure to find the complementing decorations you need here.
Choosing The Best Home Furnishings
The best part about this collection of home decor is that it allows you to make your space uniquely you. From cozy bedding to vibrant rugs and must-have tools in the kitchen, there's are pieces of home decorations here that support giving each room its own personality. Start your search by identifying which accessories you need for which room of the house. That could mean table place mats and runners for the dining table, knives and cooking tools in the kitchen, an area rug for the living room or a fireplace to keep things warm all times of the year. Once you know where you need a new modern accent piece, your next step is to sort by the right sizes paying careful attention to height, width, diameter (for certain accessories) and length (especially for runner rugs). And finally, choose colors that blend into your home's color palette or opt for radiant patterns that make a statement on their own. If you have any questions about the home furnishings and accents featured here, please call our decor experts at 877.445.4486.
Other Considerations
These home furnishings and accessories pair well with modern furniture too. Be sure to browse the assortment of lounge chairs, sofas, sectionals, kitchen and dining furniture, office furniture, accent tables and so much more. Use these decorative pieces to add a bit of flair to any furniture you use. Finally, you'll also love giving these contemporary home furnishings to others. The vases, candle holders, picture frames and other home decorative accessories available in home furnishings make ideal heartfelt gifts. Browse the complete gifts section to find unique items you'll enjoy gifting anytime of the year.
Show Less
Related Products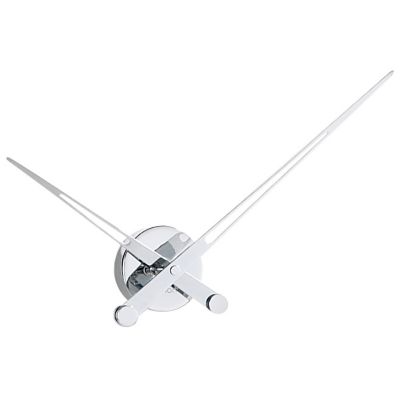 Decorate your wall space with the Axioma Wall ...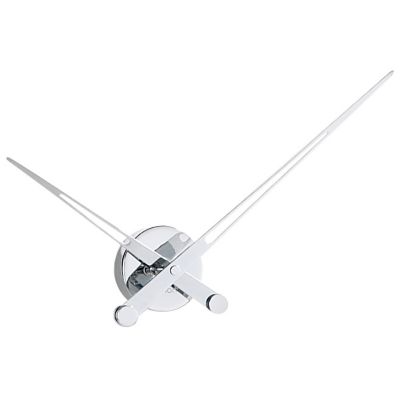 Description:
Decorate your wall space with the Axioma Wall Clock from Nomon. A simple yet functional design that can easily enhance an area and add a minimal feel. Features a beautiful chrome or polished brass center piece box with the choice ...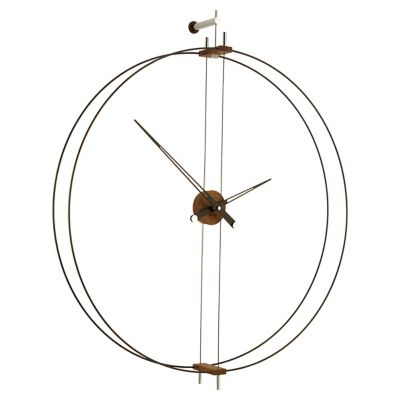 Simple yet strikingly fancy. Nomon's Barcelona Wall Clock ...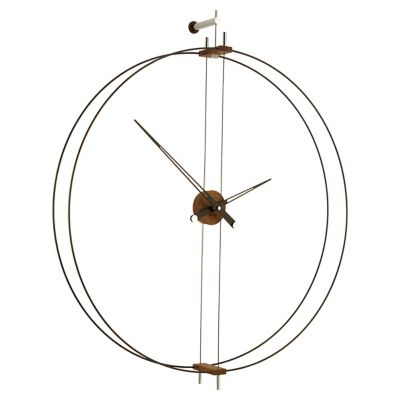 Description:
Simple yet strikingly fancy. Nomon's Barcelona Wall Clock features beautiful clean lines that are handmade to perfection. The large double circle is made from sleek black fiberglass with the small centered box being made from walnut wood. Delicate hands are ...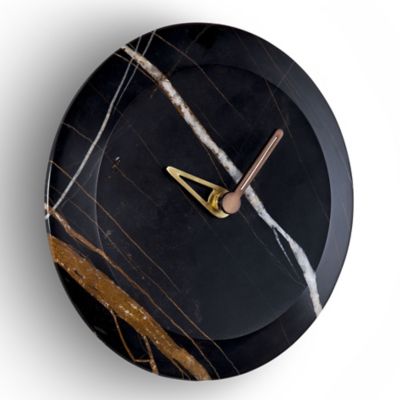 The Bari Sahara Wall Clock by Nomon brings ...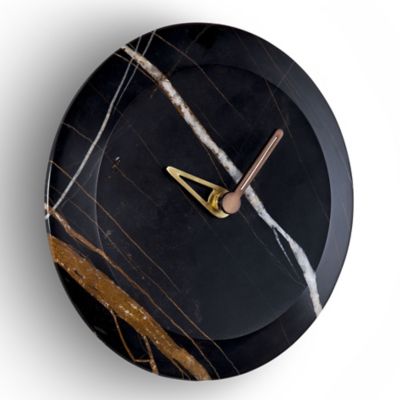 Description:
The Bari Sahara Wall Clock by Nomon brings an organic quality to modern spaces. A design from Andres Martinez, its rounded face is constructed from marble with a beveled edge to add dimensionality. Polished brass and walnut wood hands bring ...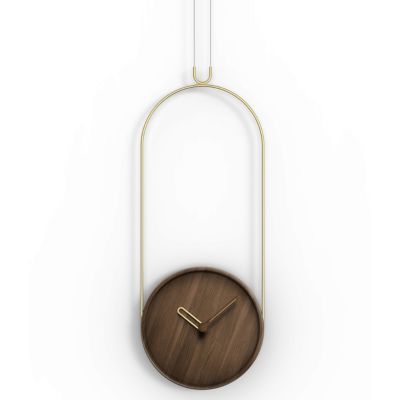 Add a decorative touch to your modern home ...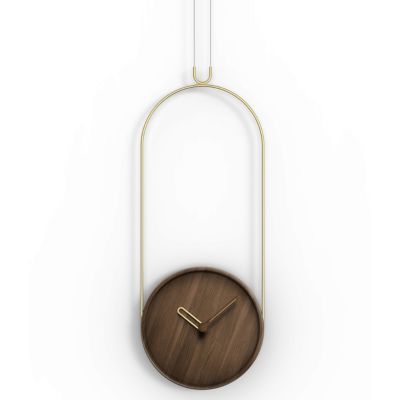 Description:
Add a decorative touch to your modern home with the Colgante Walnut Wall Clock by Nomon. From Spanish designer Andres Martinez, this minimalistic piece starts with a slim metal ring that smoothly upholds the rounded clock. Crafted from solid walnut ...
The Creator's Edition Metamorphite Wall Clock by QLOCKTWO ...
Description:
The Creator's Edition Metamorphite Wall Clock by QLOCKTWO blends modern technology with million-year-old rock layers for a unique timepiece. Carved from beautiful slate, the structure of this ancient sedimentary rock provides an engaging layer for a matrix of letters to ...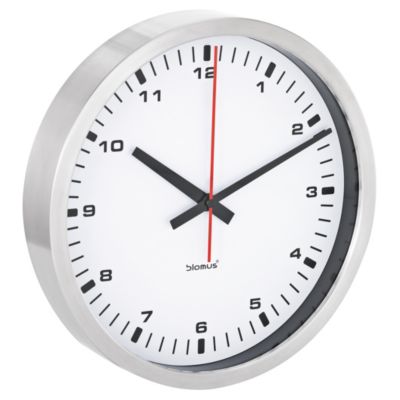 The Blomus ERA Wall Clock proves that clock ...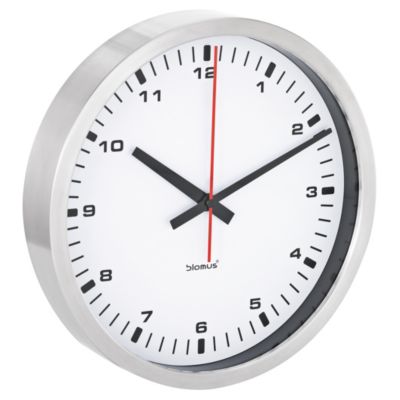 Description:
The Blomus ERA Wall Clock proves that clock design can be truly timeless. It features a sleek, round stainless steel frame, a clear glass crystal and an easy-to-read face in either bright White or deep Black with contrasting numbers. Such ...