Cat ID : 622
Refine Your Results By:
Filter
Learn More About Daybeds
Why We Love Daybeds
Not quite a sofa and not quite a full bed frame, daybeds offer you a unique option to add into your furniture mix. Modern day beds are especially useful in studio apartments and compact, urban locations where space may be somewhat constricted. Although smaller than a typical bed frame and headboard, these daybed sofas still provide exceptional quality and comfort for you and your guests to enjoy.
Why Choose a Daybed?
A daybed is the preferred choice for smaller spaces or anywhere that wouldn't be considered the master bedroom. Guest bedrooms are an ideal home for a daybed where they can be found providing a place to sleep while not occupying too much room. The size of these contemporary day beds gives you the option to sit or sleep comfortably anywhere you or your guests want to. Living rooms are also fond of day beds as they can double as a sofa for casual lounging or a bed when you feel like catching an afternoon nap. And if you truly want to use a day bed in the master bedroom, you'll have no problem working them into your design scheme.
A Daybed For Every Style
Day beds are not as traditional as a standard bed frame. However, their size and shape give you a variety of unique options to add to your home's decor. Find modern style and versatility in a modular day bed from Kartell. Designed by Piero Lissoni, Kartell's day beds are offered in black and white fabric options or a vibrant orange that is guaranteed to give your room a pop of color. Simple elegance and supreme comfort are accomplished in a day bed from Carl Hansen and you'll be sure to enjoy the luxurious element of leather upholstery. Lastly, look to Blu Dot for a contemporary design you can incorporate into any room as a bed or as a couch.
Choosing the Best Daybed
To work as a bed or a sofa, these designs are often large and will require you to carefully measure your space to ensure it can accommodate them. Look for dimensions like height, width and length to find the best piece for your home. You'll also need to decide if you want a sleek, minimalist bed or one with thick cushions to further support your comfort. With a size and style in mind, your next step is to find the color and leg finishes that most appropriately blend into your room's existing decor and color scheme. If you have any questions about the day bed sofas featured here, please call our furniture experts at 877.445.4486.
Other Considerations
Look to the complete selection of modern beds for more styles to introduce to your home. You'll find platform beds that allow you to avoid the hassle of a box spring, storage beds to help keep your bedroom clutter-free and standard frame/headboard designs all available in common king, queen, full and twin sizes. And be sure to see all of bedroom furniture for nightstands, dressers and additional furniture pieces to create a well-rounded look. Lastly, if it's your living room you are trying to furnish, shop the living room furniture category.
Related Products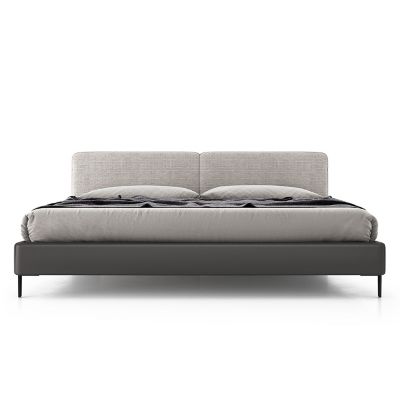 A low-profile with high style. Rest with a ...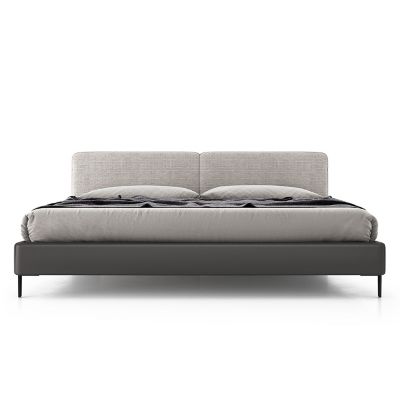 Description:
A low-profile with high style. Rest with a luxurious look and feel inside the Bethune Bed from Modloft. Simplicity is key in how this piece fits in with a range of home styles. Standing over short legs, an Eco Leather-wrapped ...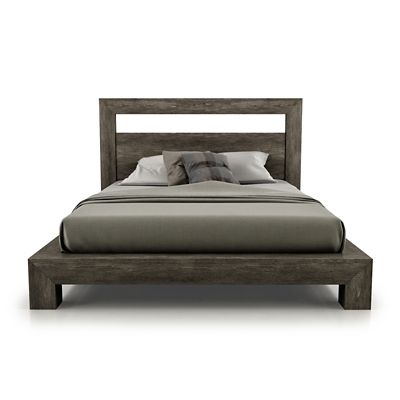 Description:
A design you'll be happy to come home to, not only because of its contemporary looks but its comfort bearing construction. Sleep soundly in the CLOE Bed from Huppe, elevated by designer Joel Dupras's eye for sharp, refined arrangements. Its ...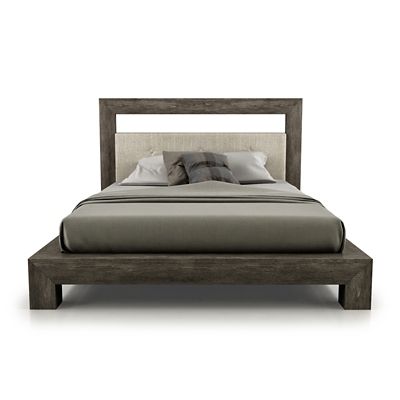 Elegant tufts and bold texture achieve a sense ...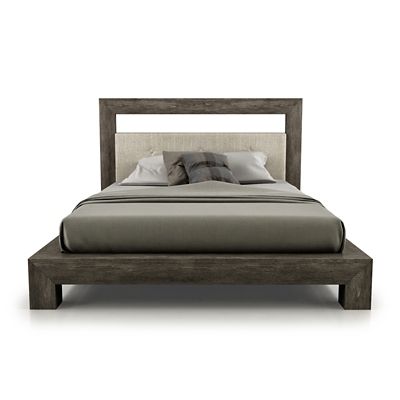 Description:
Elegant tufts and bold texture achieve a sense of harmony in the CLOE Upholstered Bed from Huppe, designed by Joel Dupras. No box spring is needed through the paneled construction of the bed. Lay your mattress over the base and ...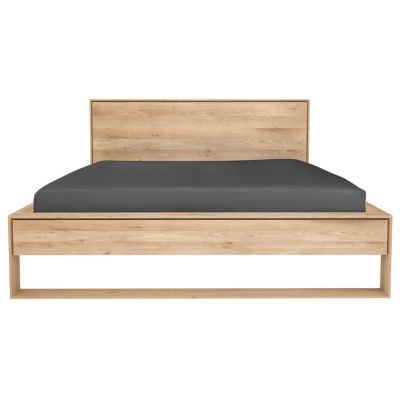 Named is designed as it was crafted, the ...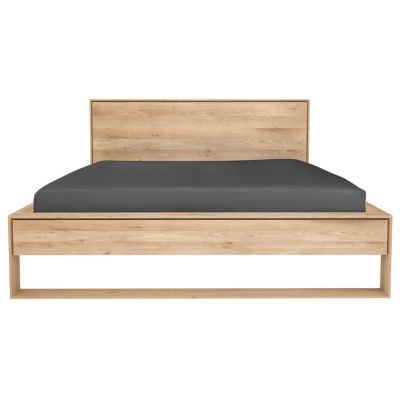 Description:
Named is designed as it was crafted, the Nordic II bed by Ethnicraft is just that. Its Scandinavian essence finds warmth in the wood tone structure, without losing the modern cleanliness of hard edges and elegant minimalism. Like a Viking ...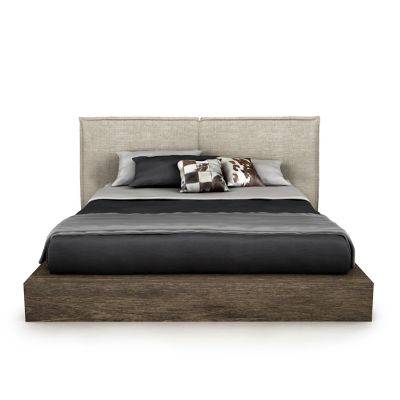 Walk into your bedroom with a smile on ...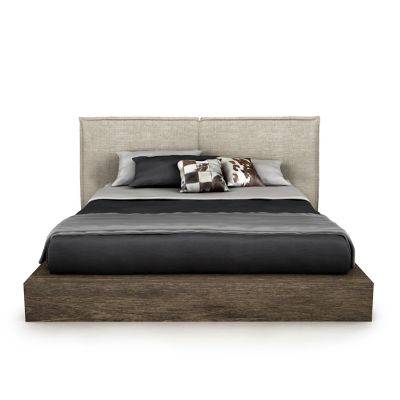 Description:
Walk into your bedroom with a smile on your face, knowing you'll be greeted with the handsome look and comforting embrace of the SILK Upholstered Bed from Huppe. Rife with designer Joel Dupras's minimalist charm, the piece announces itself with ...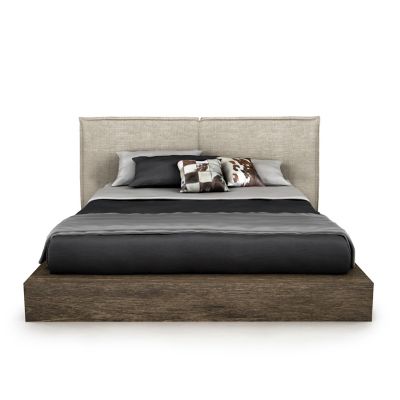 Smooth gliding, easy resting, and fine style. Designed ...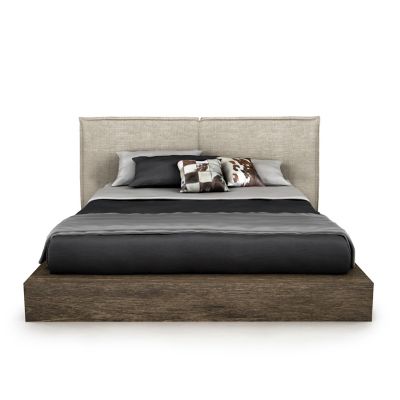 Description:
Smooth gliding, easy resting, and fine style. Designed by Joel Dupras, the SILK Upholstered Storage Bed from Huppe is an elegant piece saving floor space real estate with its all-encompassing design. Silky surfaces made from birch veneer wrap around the ...