Learn More About Cabinets
Why We Love Storage Cabinets
Homes only come with so many closets and storage spaces. Organization skills help to make the most of the space and then it becomes necessary to get a little more creative. Modern storage cabinets offer an easy way to maximize the storage possibilities in your home. From wood to steel and other fine quality materials, contemporary storage cabinets are durable and convenient for use in various parts of the home. Storage cabinets blend seamlessly with the rest of your décor, adding storage and visual aesthetic at the same time. Keeping the home neat and tidy is easier than ever with a separate storage unit.
Where Storage Cabinets Work Best
Versatile and unassuming, contemporary storage cabinets enhance the functional use of just about any room in the home. Expand your organizational skills in the home office with plenty of space to store your office supplies or add sophisticated storage for wine and accessories in your dining room. Bedroom storage becomes better than ever when you realize your dresser or chest of drawers is far from accommodating for all your belongings. Modern storage cabinets in the playroom or nursery offer a convenient place to pack away toys, out of sight, out of mind, yet still fully accessible to little ones at a moment's notice. Much of the home can benefit from a little extra storage space, and new storage cabinets offer a handy and creative solution.
A Storage Cabinet for Every Style
Whether you like dark wood or light, hard lines or soft curves, you can find storage cabinets to suit your preferences and your existing home décor. If you like lots of drawers and cabinets in which to organize your things, you will be sure to appreciate many of the options by Blu Dot, from long credenzas to tall wardrobes. Designs by BDI Furniture embrace slatted textures, wood grain and two-tone hues for a classy addition to just about any room. Copeland Furniture showcases a plethora of storage cabinet styles to satisfy storage needs as well as design preference, offering smooth wooden pieces in a variety of shapes, sizes, and configurations.
Choosing the Best Storage Cabinets
When it's time to expand your storage options, first consider which rooms of the house will benefit from a standalone unit. Modern storage cabinets of many styles can coordinate effortlessly with your existing furniture and home décor, but it still helps to know what styles you're working to complement. Consider the existing color scheme as well as the size and stature of any furnishings in the space. Take measurements to discover how large of a storage cabinet you can fit. Also keep in mind what you might like to store in the cabinet to ensure you choose the best configuration of drawers, cabinets and cubbies for your intended use. If you have any questions about the cabinets featured here, please call our furniture experts at 877.445.4486.
Other Considerations
If you like these contemporary storage cabinets, you may also enjoy expanding storage in your home in other ways. Consider the beautiful styles of filing cabinets available to complement your personal office setting as well as other versatile shelving and storage options. Modern credenzas also offer stately storage for various uses around the home. And consider the complete living room furniture category if you're looking to refresh your living space.
Related Products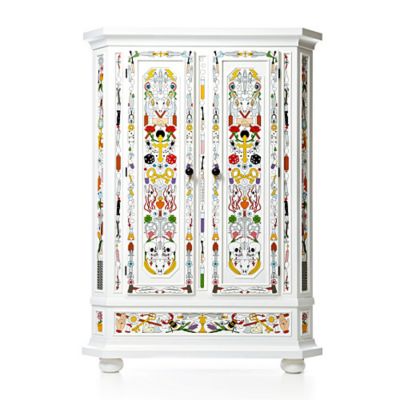 Bring a colorful and exotic element to your ...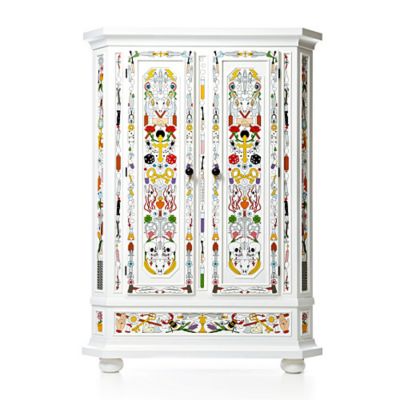 Description:
Bring a colorful and exotic element to your living space with the Altdeutsche Cabinet by Moooi. This modern take on antique Frankish furniture is characterized by a surface meticulously handpainted with mysterious symbols and patterns. Two doors open to reveal ...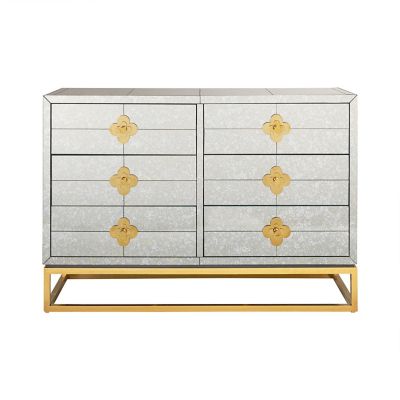 Unleash your inner movie star with the clean ...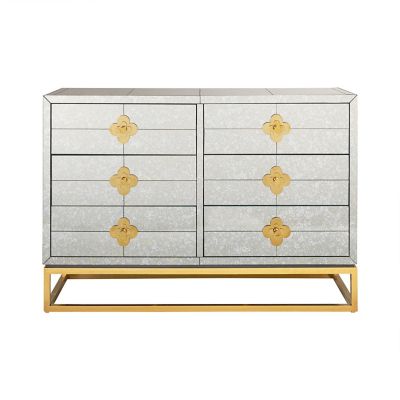 Description:
Unleash your inner movie star with the clean lines of the Delphine Six-Drawer Dresser from Jonathan Adler, the mind behind stylish and joyful living since 1994. The dresser™s antiqued mirror finish contrasts beautifully with its Polished Brass base and the ...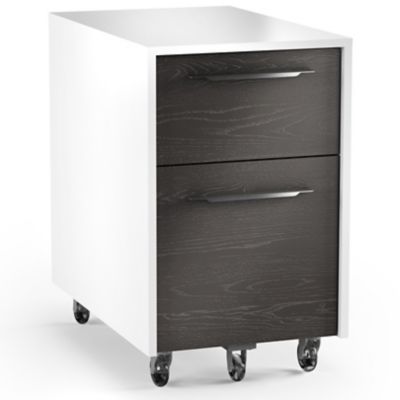 As part of the Format office collection, the ...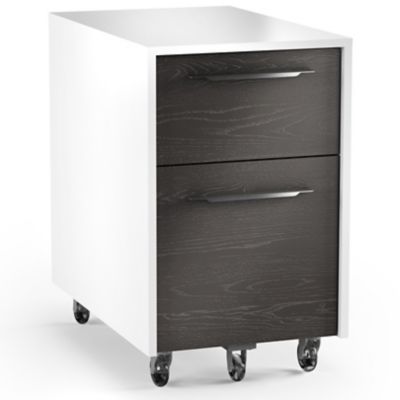 Description:
As part of the Format office collection, the BDI Format Mobile File Cabinet complements the other pieces with coordinating wood finishes and Satin Nickel-plated steel details. While designed to fit perfectly under the Format Desk drawer, this cabinet has rolling ...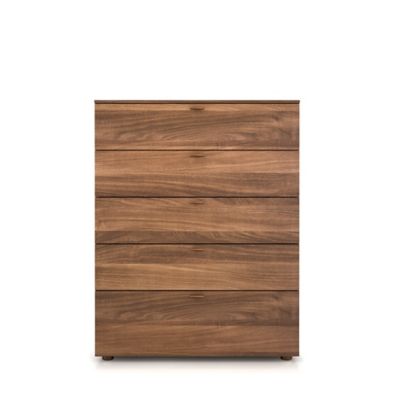 A refined silhouette fitting for the modern bedroom. ...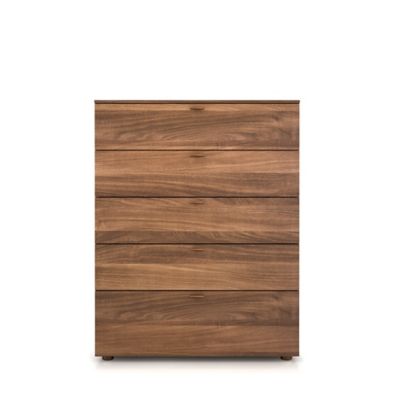 Description:
A refined silhouette fitting for the modern bedroom. The Linea 5 Drawer Chest from Huppe is a piece made with designer Joel Dupras's eye for minimalist design. Quartersawn walnut panels organized by Canadian craftsmen fit into each other with sheer ...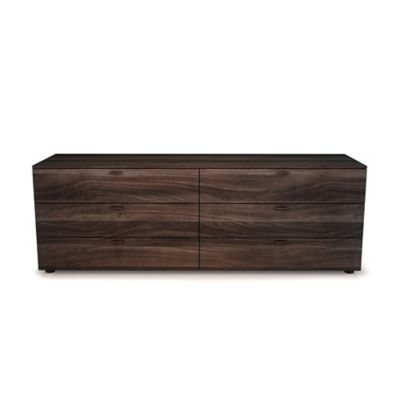 The Linea 6 Drawer Dresser from Huppe brings ...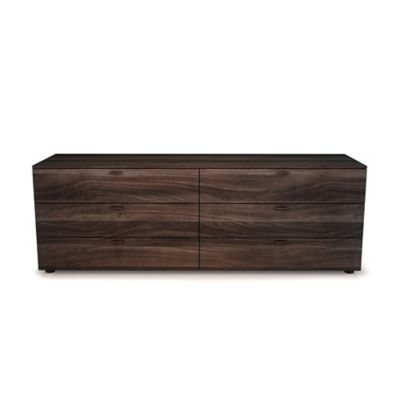 Description:
The Linea 6 Drawer Dresser from Huppe brings a stark and sturdy storage solution for modern homes. Constructed from solid walnut, this sleek dresser stands atop small wooden legs and boasts a clean, symmetrical design to complement a variety of ...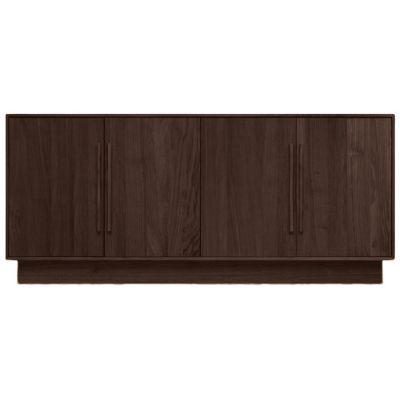 The Copeland Furniture Moduluxe 29-Inch 4 Door Sideboard ...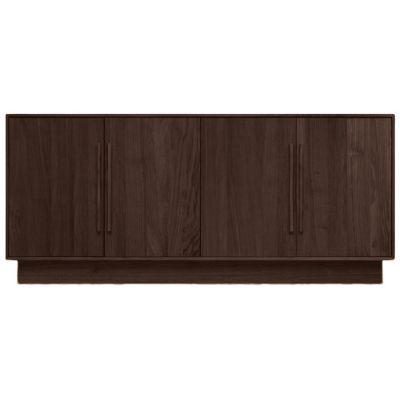 Description:
The Copeland Furniture Moduluxe 29-Inch 4 Door Sideboard is a versatile piece that pairs sleek modern style with convenient storage. The 4 solid hardwood doors front two large cabinet spaces, each with their own adjustable shelf to meet your specific ...