Cat ID : 7
$3,04480 - $5,01600 $3,806.00 - $6,270.00
Create a Well-Designed Space with a Sputnik Pendant Light
One of the most versatile lighting types, pendant lighting is a great way to add instant style and sophistication to residential or commercial spaces where a traditional chandelier might not work. The most popular pendant lights make a bold statement in contemporary, mid-century modern, and traditionally decorated spaces but these multifunction fixtures also help illuminate spaces with both ambient and task lighting. Ideal for installation in grand foyers, formal dining rooms, and commercial areas like lobbies and waiting areas, top-selling pendant lights are available in so many sizes, styles and colors that finding the right one is nearly effortless.
Especially well-suited for mid-century modern spaces or those with industrial or utilitarian décor, a sputnik ceiling fixtures add the perfect amount of flair. Named after the 1950s satellite, Sputnik fixtures are easily recognized by their orb-like shape with spokes arranged in a starburst pattern. Sputnik pendant lights remain highly sought after and serve as a wonderful way to add mid-century charm to any modern space.
Best-Selling Sputnik Pendant Lights
Searching for the right Sputnik pendant light for modern interiors can be an overwhelming and exciting process due to the sheer amount of options available. With their eye-catching style, it is easy to focus solely on the aesthetics of a Sputnik pendant light but the myriad of convenience features should not be ignored as they only add to the appeal of these fixtures. Many of the top Sputnik fixtures feature integrated electronic low voltage (ELV) or TRIAC dimming and support various color temperature LED bulbs.
Modern Sputnik pendants and chandeliers look amazing in contemporary spaces by adding a whimsical yet classic element. Top-selling Sputnik pendant lights are often made of high-quality materials with metallic finishes such as a gold leaf, antique brass, chrome, metallic black. Other best-selling Sputnik-inspired pendant fixtures add a modern twist on the classic mid-century design by merging industrial and mid-century modern design elements, making these models perfect for installation in rooms dominated by utilitarian, minimalist, or ultramodern furniture and décor.
Aside from style considerations, the lamping type is also important to think about when shopping for a modern Sputnik pendant light. Today's most popular Sputnik-inspired LED pendant lights serve as impressive focal points by combining crystal clear glass shades combined with brilliant LEDs that reflect light onto nearby surfaces. If you are looking to create a cohesive look in your space, choose Sputnik pendant lights from a collection that features Sputnik chandeliers, wall sconces, and even portables like table and floor lamps.
Other Things to Know about Sputnik Pendant Lights
After considering the variety of styles, sizes, features, and finishes available there are some other things to consider before making a final choice. If you intend to install multiple mid-century modern pendant lights in a group, ensure that each fixture is about 24 inches apart. For dining room or kitchen installations, make sure the pendant is installed between 28 and 36 inches above surfaces like tables and counters. In hard to light spaces, such as those with sloped or higher than standard ceilings, you may need to purchase a Sputnik fixture specifically designed for these spaces or select a model that includes adjustable cable or downrods. Hardwired pendant fixtures also require expert installation. Always consult a qualified electrician or professional contractor to ensure a proper and safe installation.
Related Products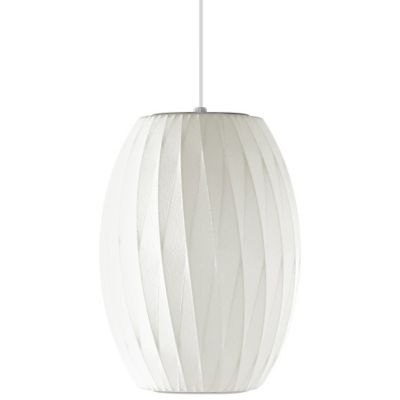 Designed in 1952, the George Nelson™ Bubble Lamps® ...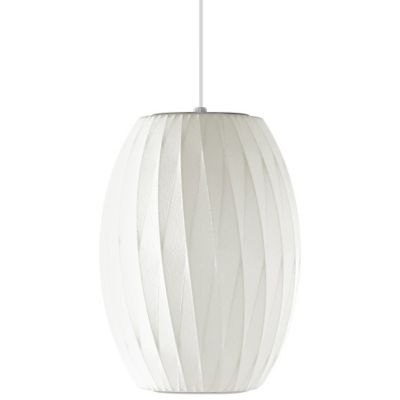 Description:
Designed in 1952, the George Nelson™ Bubble Lamps® by Herman Miller® were an important player in defining mid-century modern design, and are so iconic that they are part of the permanent collection of the MoMA in New York. Made with ...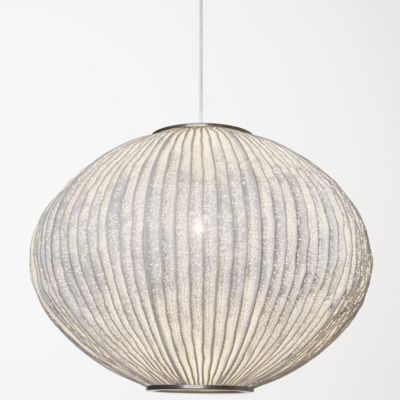 Less prickly than its ocean counterpart, the Arturo ...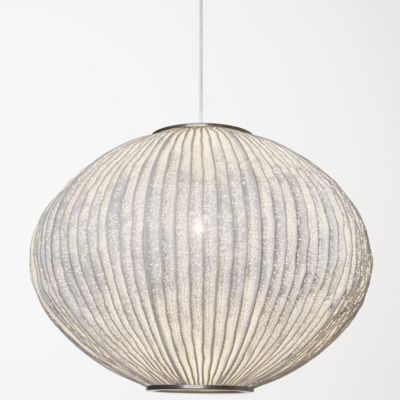 Description:
Less prickly than its ocean counterpart, the Arturo Alvarez Coral Sea Urchin Pendant recalls the textural beauty of coral reefs and sea environments. Made from a painted stainless steel mesh developed by Alvarez, the groundbreaking material adapts to the design, ...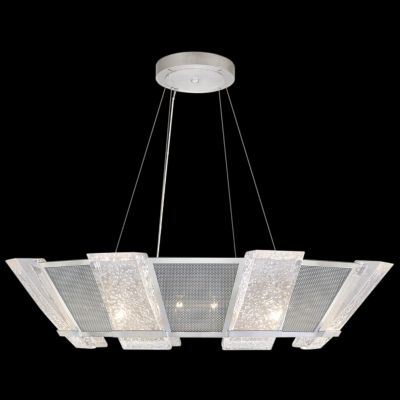 The Crownstone Pendant by Fine Art Lamps is ...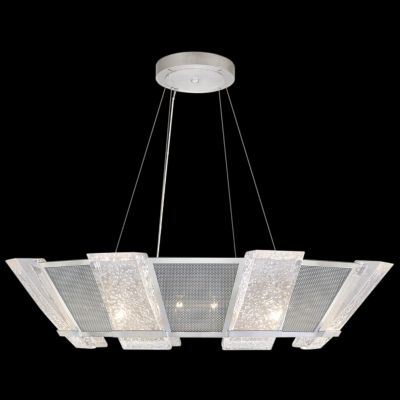 Description:
The Crownstone Pendant by Fine Art Lamps is an elegant display of cast glass panels that are created by highly skilled artisans in Miami. Set between fabric or mesh sections, this pendant draws its form from classic architectural elements for ...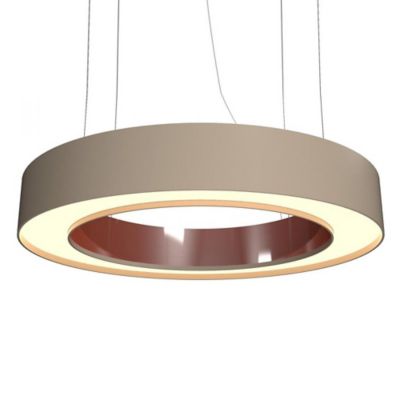 A halo of seductive light. Artisan crafted in ...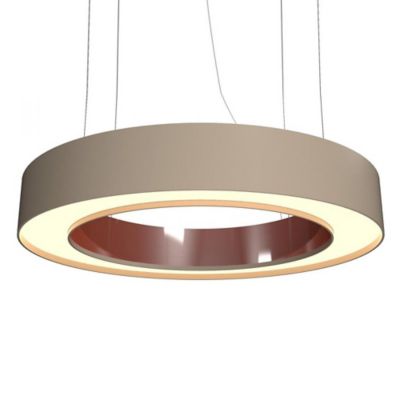 Description:
A halo of seductive light. Artisan crafted in Brazi, the Cylindrical 1221 LED Pendant from Accord Lighting fuses geometry and light with enticing results. It feels natural in the modern home, serving as a statement over a dining table, kitchen ...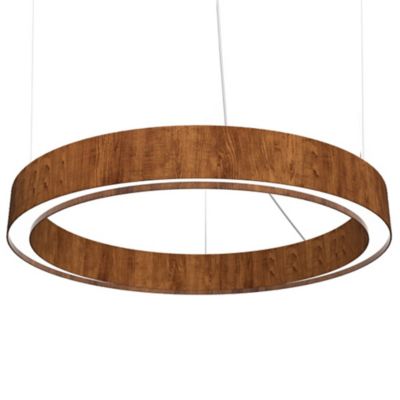 Neat, inspiring, sleek. The Cylindrical 1349 LED Pendant ...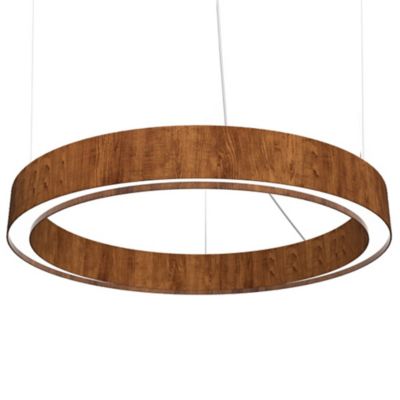 Description:
Neat, inspiring, sleek. The Cylindrical 1349 LED Pendant from Accord Lighting crowns your rooms with an alluring halo that sends out the most comforting of glows. Handmade in Brazil, the piece is so open and intricately designed you'd think it ...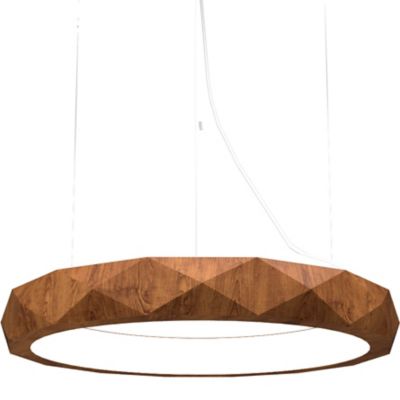 Create an alluring Rustic Modern vibe for your ...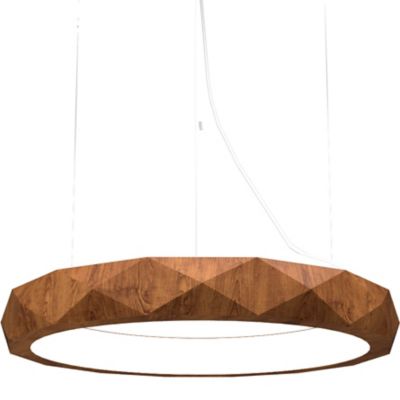 Description:
Create an alluring Rustic Modern vibe for your living space with the Facet Round LED Pendant by Accord Lighting. This light fixture boasts exquisite design details! While smooth and ring-like in appearance, onlookers will notice, upon closer inspection, that the ...