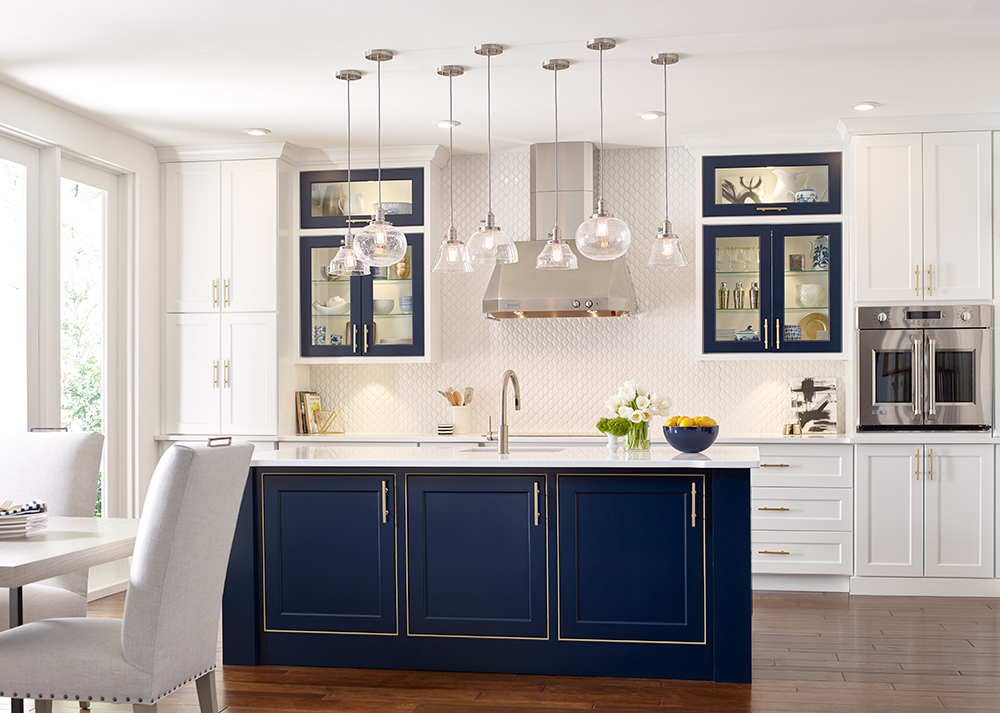 Whether lighting a kitchen island or a small dining table, there are plenty of good options when it comes to pendant lights for kitchens.
The ideal height to hang pendant lights between 28 and 36 inches above the surface of the countertop or table. It should be higher than eye level, but low enough to provide ample light on the surface.
Mini Pendant Lighting
Over most kitchen islands or bars, having a series of standard 8- or 10-inch pendant lights will overwhelm the kitchen's "skyline." That's where mini pendants can come to the rescue. Mini pendant lights offer enough task lighting for meal prep and other kitchen duties. But they also add to the room's warmth and style, as the kitchen becomes the primary place for casual gathering with family and friends.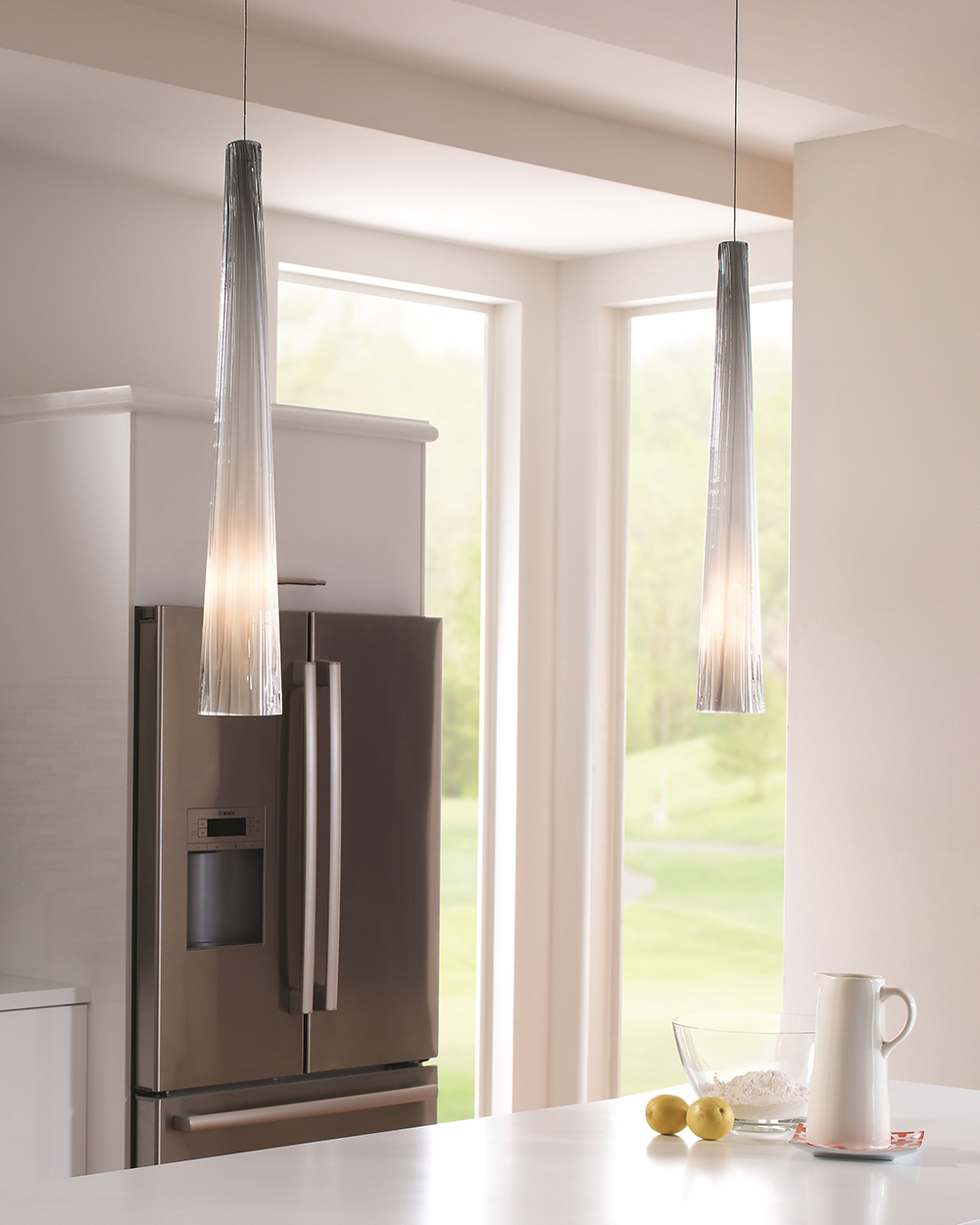 Linear Suspension and Multi-Light Pendant Lighting
Both linear suspension and multi-light pendants can hang beautifully over kitchen islands or over rectangular dining tables. They work best in kitchens that are spacious enough to handle a fixture with more length and presence. For both bright task and decorative kitchen lighting, use a linear suspension along with recessed lights and under cabinet lighting.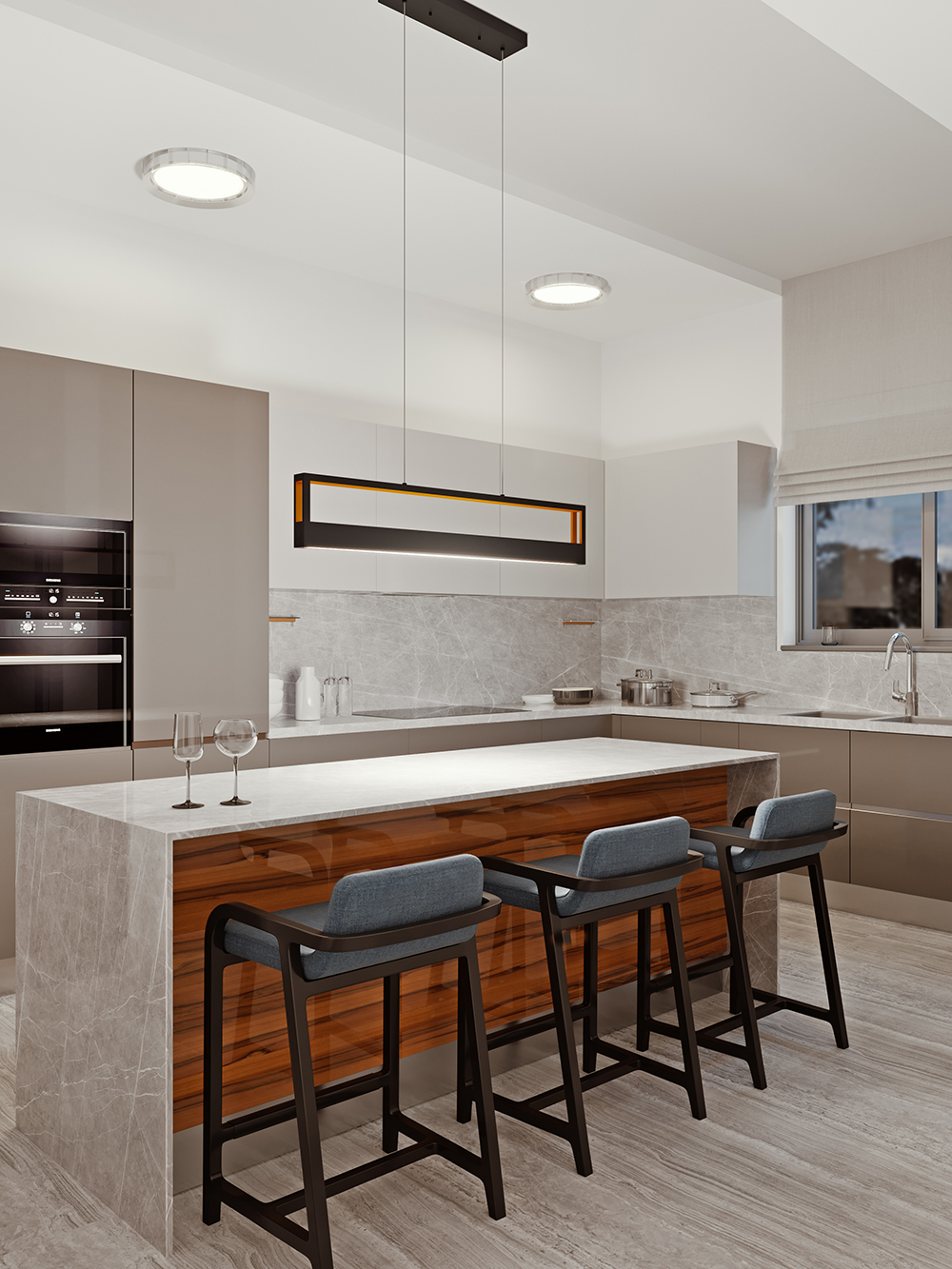 A dimmer is a must for changing the mood of the room between parties, gatherings and quiet dinners. Browse light dimmers for great options from Legrand Adorne.
Drum Pendant Lighting
Instead of mini pendants, consider placing 2 or 3 drum pendant lamps over a kitchen island. Drum pendants and drum-shaped chandeliers are not the first thing that comes to mind for kitchens, but they can offer a beautiful touch of elegance—elevating the charm and warmth of your kitchen when entertaining guests.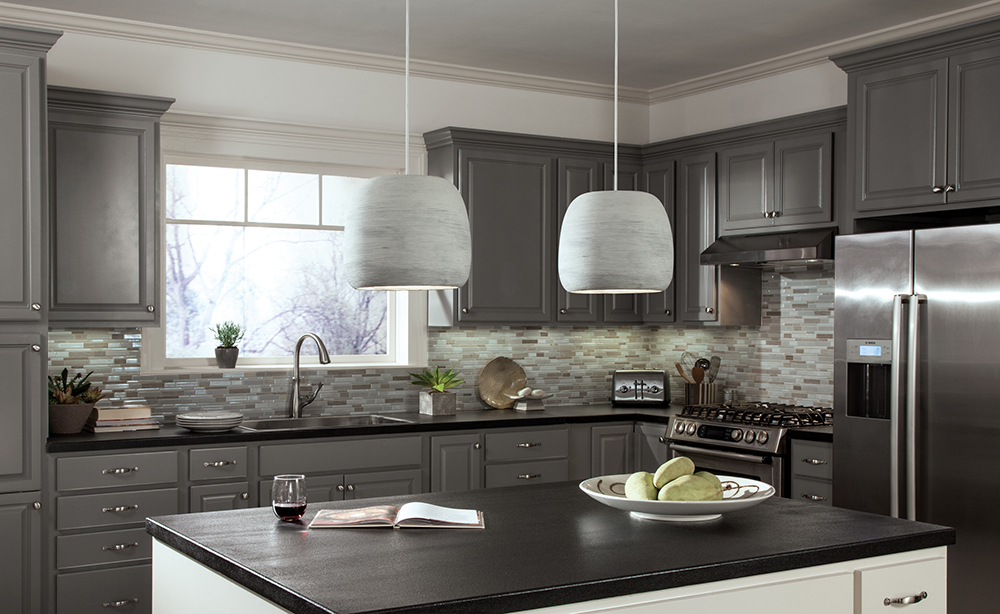 Bear in mind that certain materials aren't as functional in the kitchen as in other spaces. Fine crystal and porous fabrics aren't as easy to keep clean in a functioning kitchen, whereas glass and metal are much more easily brought back to factory-new polish after particularly greasy recipes.
Pendant lights offer ample general lighting and focused downlight to illuminate all your kitchen tasks—the hardest part is choosing your favorite.
(Visited 9,989 times, 37 visits today)