Designing the Perfect Kitchen
Get cooking with modern kitchen lighting, furniture and all of the unique accents that bring personality to the space. Creating a successful kitchen space helps to ensure your recipes and culinary creativity doesn't go unnoticed while also providing a space for family and friends to gather. With the right combination of lighting including ceiling lights, island suspensions and cabinet light fixtures, eye-catching furniture like chairs, barstools and a well-designed table, and useful accessories made with contemporary design in mind, you'll have the kitchen of your dreams in no time.
Choosing the Best Lighting for the Modern Kitchen
Considering you'll be working with sharp knives around a hot stove, the best kitchen lighting begins with bright task lighting. At the same time you don't want such lighting to take up valuable counter space, so you'll want to consider out-of-the-way fixtures like adjustable spotlights and under cabinet lighting. Meanwhile, the long and lean dimensions of an island or breakfast bar require a linear arrangement of lights for the best illumination (as well as endless decorative possibilities): either a configuration of two or more mini pendants or a linear suspension, with multiple lights conveniently pre-configured into one fixture. Or, consider a track lighting system to give you the flexibility and versatility any kitchen can appreciate. And if you're going to spend more time in the kitchen, why not up the drama factor with a flashy crystal chandelier or configuration of vibrant art glass pendants? Whatever you may need to complete the room, look to these different kitchen design ideas and styles to make the most of your kitchen.
Finding the Right Kitchen Furniture
The kitchen has evolved from being strictly a workspace to another full-fledged living area in the home. What was once only a room for preparing food is now a highly-trafficked area of the home that you will have no problem showing off. So, at that breakfast bar or nearby nook, comfortable kitchen furniture like counter stools and small dining tables encourage family and guests to linger with the cook -- and tie-in stylistically with furnishings throughout the rest of the home. In more compact kitchens and breakfast nooks, you'll love a smaller dining set that allows you to quickly have a meal before moving on to the next part of your day. Storage solutions, including trays, carts and trolleys keep things neatly organized and out of the way (which is especially helpful in the kitchen when counter or drawer space is not available). And finally, look to a modern bench to set things when you are in a hurry or simply to provide another seating option in the room. With the right mix of chairs, counter or barstools and a contemporary table, you and your guests will enjoy spending time in the kitchen.
Finishing Touches for Modern Kitchens
Once larger decor like kitchen light fixtures and furniture is in place, a variety of accessories allow you to truly personalize your kitchen and make working and entertaining in it a pleasure. Mix things up (literally) with stainless steel utensils from Blomus or sleek pots and pans by Alessi. And in larger kitchens, it may be a good idea to add a ceiling fan to keep air in the room flowing and to avoid any stuffiness. Look to the kitchen ceiling fans available from The Modern Fan Company for a sleek, contemporary design that pairs well with modern furniture and lighting implements. Finally, throw down a kitchen floor mat from Chilewich for the finishing touches and to keep your floors covered.
Related Products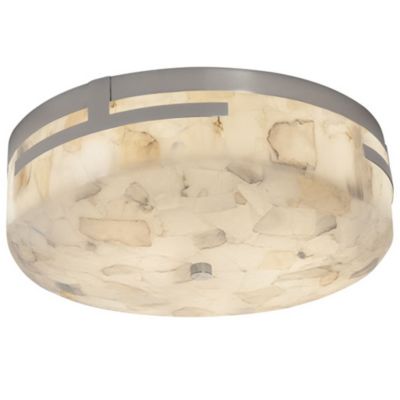 Uniquely contemporary in every sense. The Alabaster Rocks! ...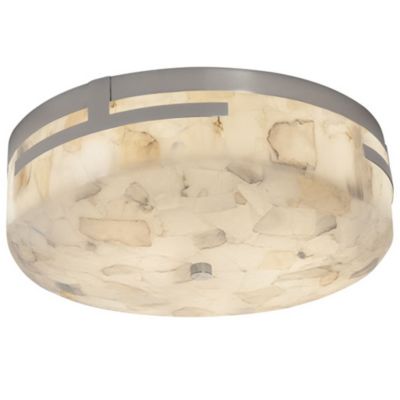 Description:
Uniquely contemporary in every sense. The Alabaster Rocks! Atlas 14" LED Round Flushmount was created by Justice Design to bridge the gap between stark minimalist elements and the eye catching texture that helps define a room. To do so, they ...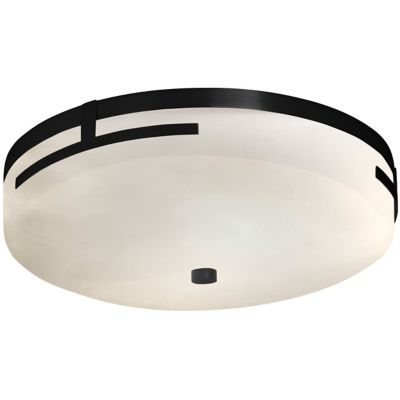 Breathe new life into your living room or ...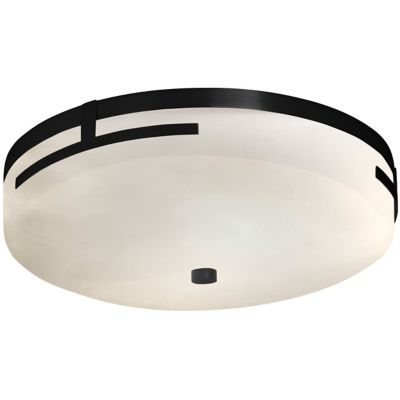 Description:
Breathe new life into your living room or kitchen with an impressive overhead lighting element in the Justice Design Group Clouds Atlas LED Flushmount. This flushmount like from JDG is well-suited for modern design aesthetics, and provides ample ambient light ...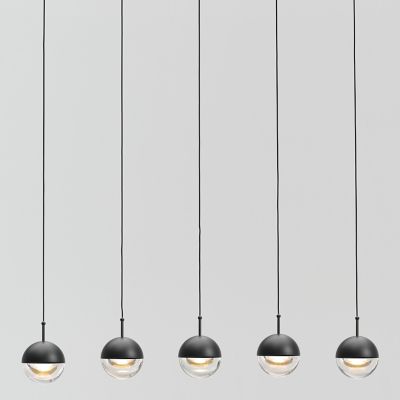 Directly inspired from childhood, the Seed Design Dora ...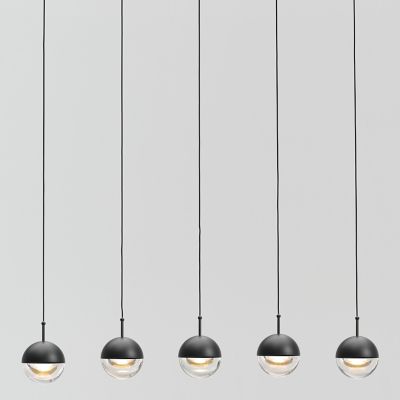 Description:
Directly inspired from childhood, the Seed Design Dora PL5 LED Linear Suspension is an innovative piece with a chic and minimal aesthetic. The designer aimed to create something fun and interactive that allows the user to feel like a kid ...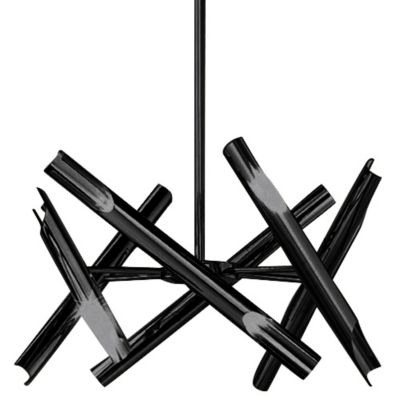 The Ricca Design Liberty LED Chandelier is a ...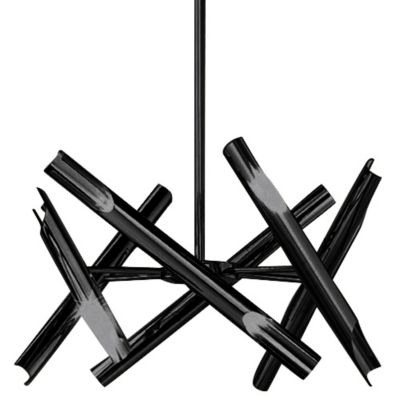 Description:
The Ricca Design Liberty LED Chandelier is a reference to the "Stile Liberty" movement in Italy, capturing the spirit of modern Italian design with industrial shapes, materials and LED technology. Multiple light pipes in iron send bright beams of light ...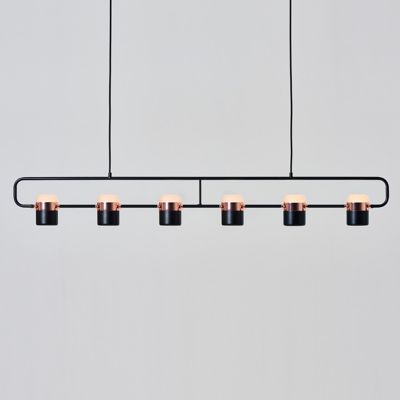 Effortlessly chic, the Ling PL6 LED Linear Suspension ...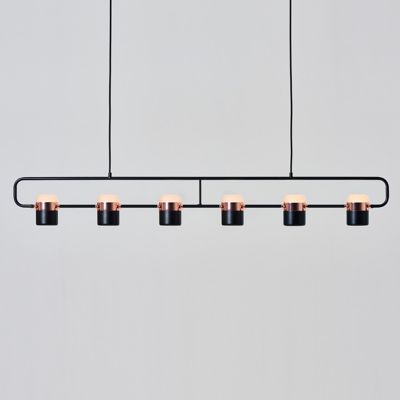 Description:
Effortlessly chic, the Ling PL6 LED Linear Suspension from Seed Design is a choice addition to a dining space or kitchen. Inspired by patterned metal fences built around balconies and windows, this fixture descends from an elongated canopy via two ...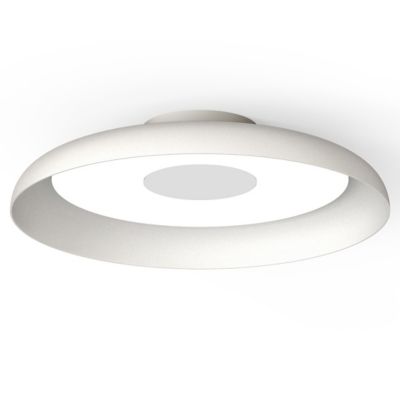 Bring light to your halls with the Nivel ...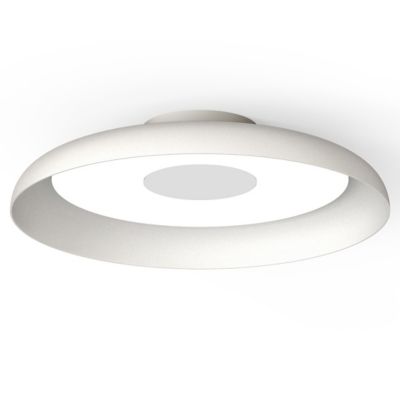 Description:
Bring light to your halls with the Nivel LED Flushmount by Pablo Designs. The finest metal has been worked into the shape of a disc for the containment of an LED. This flushmount effortlessly secures to your ceiling, allowing the ...