Key Features
Add maximum adjustability and a cheerful pop of color to desktops with the Koncept Z-Bar Mini Color LED Desk Lamp. Each bright finish somehow make the award-winning three-bar design seem even more flexible and easy-to-use. The LED head spins in its socket, sweeps side-to-side and rotates around the end of the arm to point in any direction.
Koncept Technologies, headquartered in Monterey Park, CA, creates high-quality, innovative products that make life simpler and safer for customers.
The Z-Bar Mini Color LED Desk Lamp is available with the following:
Details:
10' power cord
Compatible with optional occupancy sensor (sold separately)
Designed by Peter Ng
Awards: I.D. Magazine Annual Design Review - Best of Category (2006), TIME Magazine's Best Inventions of the Year (2007)
Material: Aluminum, plastic
Stem Touch Dimmer
Dimmer Range: 0-100
UL Listed
Warranty: Limited 5 Year
Made In China
Options:
Finish: Blue, Green, Orange, Purple, Red, White
Option: Desk Clamp, Slat Wall Mount, Through-Table Mount, Table Base, Wall Mount, Hardwire Wall Mount, Metallic Black Hardwire Wall Mount, Metallic Black Two Piece Desk Clamp, Grommet Mount
Lighting:
6.5 Watt (320 Lumens) 120 Volt/240 Volt Integrated LED: CRI: 85 Color Temp: 3500K Lifespan: 50000 hours
Compare Brightness:
Lumens
The amount of light that comes from a bulb, which has commonly been measured in watts. The more lumens, the brighter the bulb.
Wattage
A measurement of the power delivered to a component of an electric circuit (allowing a one-ampere current to flow through the component under the pressure of 1 volt.)
Bulb Shape
Bulb shapes are denoted with a letter, which describes the shape, and a number, which indicates the size. The number indicates the diameter of the light bulb at its widest part in eighths of an inch.
Base
The part of the bulb that connects to the fixture and its power supply. Bulb bases are denoted with the letter E, and a number which indicates the diameter of the bulb base at its widest part in millimeters.
Voltage
Indicates how much voltage a bulb can accept via the fixture it's installed in.
Light Color Temperature
The relative color from a light source, measured on the Kelvin temperature scale. Warm light is lower in color temperature (2700-3000 K) and cool, blue light is higher (5000 K).
Average Rated Life
The average amount time that a bulb is expected to last.
CRI
CRI = color rendering index. This number, which can go from 0 to 100, measures the ability of a light or bulb accurately renders colors. The higher the number, the better, with most quality bulbs these days measuring at least in the 80s.
Dimensions:
Table Base Option Base: Diameter 7.5"
Table Base Option Fixture: Width 25.64", Height 12.7"
Manufacturer IDs: view
AR3100-WD-PUR-DSK AR3100-WD-BLU-DSK AR3100-WD-WHT-DSK AR3100-WD-RED-DSK AR3100-WD-ORG-DSK AR3100-WD-GRN-DSK AR3100-WD-RED-CLP AR3100-WD-RED-THR AR3100-WD-RED-SLT AR3100-WD-RED-WAL AR3100-WD-WHT-CLP AR3100-WD-WHT-THR AR3100-WD-WHT-SLT AR3100-WD-WHT-WAL AR3100-WD-BLU-CLP AR3100-WD-BLU-THR AR3100-WD-BLU-SLT AR3100-WD-BLU-WAL AR3100-WD-PUR-CLP AR3100-WD-PUR-THR AR3100-WD-PUR-SLT AR3100-WD-PUR-WAL AR3100-WD-ORG-CLP AR3100-WD-ORG-THR AR3100-WD-ORG-SLT AR3100-WD-ORG-WAL AR3100-WD-GRN-CLP AR3100-WD-GRN-THR AR3100-WD-GRN-SLT AR3100-WD-GRN-WAL AR3100-WD-WHT-GRM AR3100-WD-WHT-HWS AR3100-WD-RED-HWS AR3100-WD-BLU-HWS AR3100-WD-PUR-HWS AR3100-WD-ORG-HWS AR3100-WD-GRN-HWS AR3100-WD-RED-2CL AR3100-WD-WHT-2CL AR3100-WD-BLU-2CL AR3100-WD-PUR-2CL AR3100-WD-ORG-2CL AR3100-WD-GRN-2CL AR3100-WD-RED-GRM AR3100-WD-BLU-GRM AR3100-WD-PUR-GRM AR3100-WD-ORG-GRM AR3100-WD-GRN-GRM
California Residents: Prop 65 regulations
Related Searches and Products
Related Products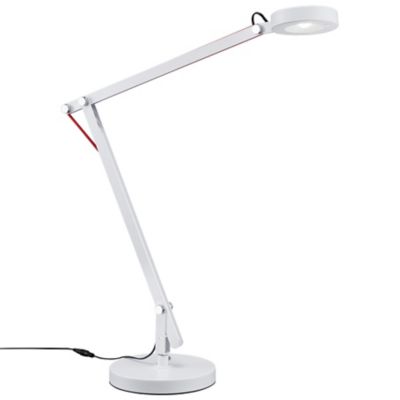 Arnsberg's Amsterdam LED Desk Lamp features an adjustable ...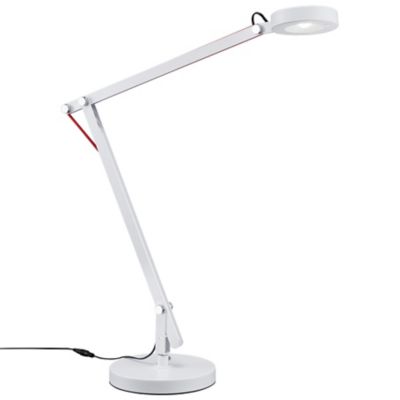 Description:
Arnsberg's Amsterdam LED Desk Lamp features an adjustable arm on a pivoting base to direct light exactly where it's needed. The lamp comes with multiple base options to suit all kinds of work areas. The Amsterdam Desk Lamp is simple ...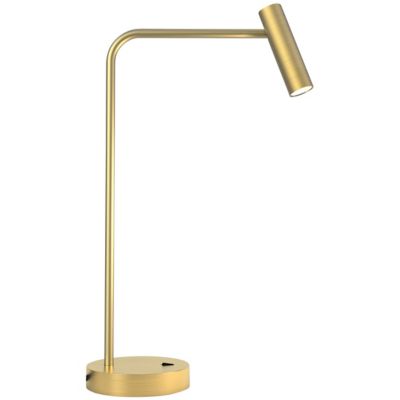 A thin and elegant table lamp, the Astro ...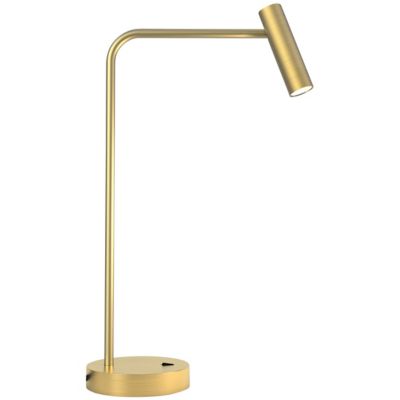 Description:
A thin and elegant table lamp, the Astro Lighting Enna LED Desk Lamp makes for a humble little addition to the practical modern home. With a unique L-shaped body and a thin, cylindrical shade at the end, an easily adjusted ...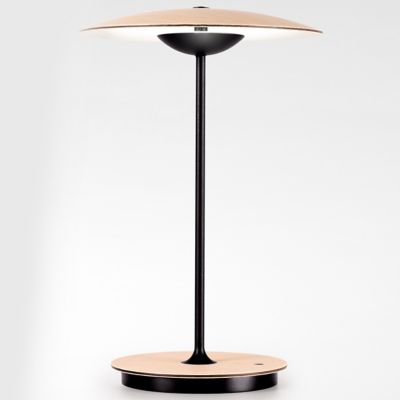 Now you can take Ginger on the road. ...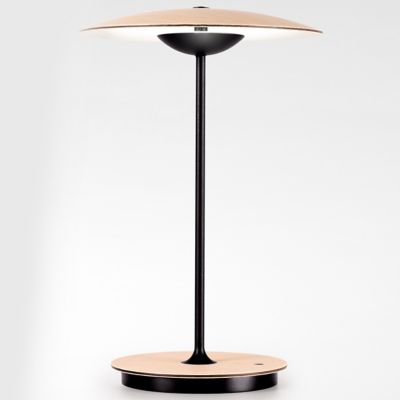 Description:
Now you can take Ginger on the road. The Marset Ginger Portable LED Lamp expands on the warm and woody collection, as a petite, rechargeable version of the original Ginger LED Table Lamp. The shallow dome shade (and matching base) ...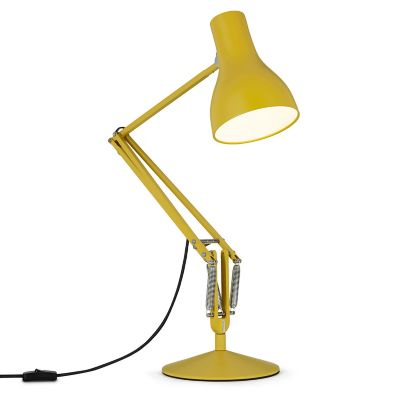 Colorful and classic. The Type 75 Desk Lamp ...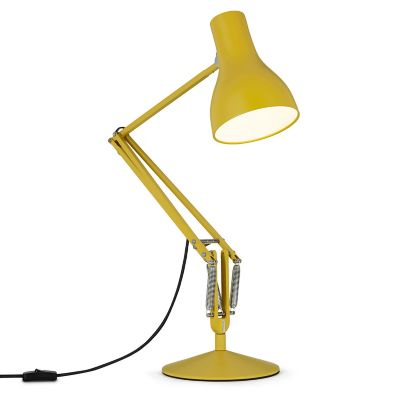 Description:
Colorful and classic. The Type 75 Desk Lamp – Margaret Howell Special Edition by Anglepoise updates this original and well-loved design from the 1970s. Designer Margaret Howell was inspired by her own yellow Type 75 desk lamp and worked to ...