$175.00 - $209.00
+ FREE SHIPPING
Shipping surcharge
: (Why?)
Key Features
Mid-century modern for the 21st century. The Hip Haven Retro Bullet Planter has the same shape and is made using the same materials as the vintage 1950s originals. The bowl is compression-molded out of lightweight, colorful fiberglass, its rounded conical form held upright by a black steel tripod stand. Use as a planter, ice bucket or storage indoors or in protected outdoor areas.
In 2002, Hip Haven was founded by Kelley Sandidge in Austin, Texas, to make 20th century decor with a 21st century twist. The line of Hip Haven planters, lighting and other home accessories is at once retro and futuristic, ideal for finishing off a mid-century modern design scheme or blending in with other contemporary decor.
The Retro Bullet Planter is available with the following:
Details:
Steel tripod stand
Suitable for use indoors and in covered outdoor areas
No drainage hole
Suitable for plants up to 10" (allows for some root growth)
Finish: Powder-coated Black finish
Material: Compression-molded fiberglass
Made In USA
Options:
Color: Black, Bright Blue, Chartreuse, Hot Orange, Olive, Rattan, Red, Sunny Yellow, Tangerine, Turquoise, White
Size: Short, Medium, Tall
Dimensions:
Short Option Item: Diameter 15.75"
Medium Option Item: Diameter 15.75"
Tall Option Item: Diameter 15.75"
Manufacturer IDs: view
MED:OLV TALL:CHT SHORT:TNG TALL:HOT MED:WHT MED:BBL SHORT:SUN SHORT:BLK TALL:TUR SHORT:WHT TALL:RED MED:HOT MED:CHT MED:RTN SHORT:OLV SHORT:BBL TALL:TNG SHORT:HOT SHORT:CHT MED:RED TALL:BLK TALL:SUN MED:TUR SHORT:RTN SHORT:RED TALL:OLV MED:SUN TALL:BBL SHORT:TUR TALL:WHT MED:TNG MED:BLK TALL:RTN
California Residents: Prop 65 regulations
Related Searches and Products
Related Products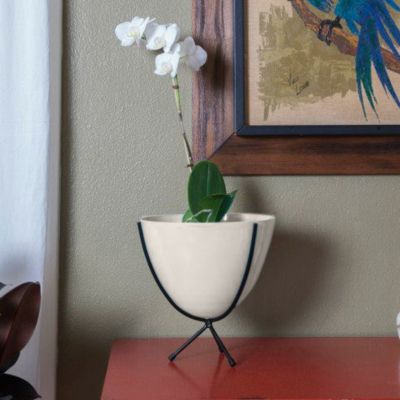 A little retro style for modern spaces. The ...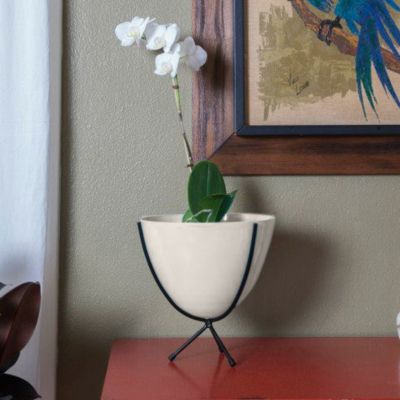 Description:
A little retro style for modern spaces. The Hip Haven Mini Retro Bullet Planter is a miniaturized version of the Retro Bullet, perfect for shelves, counters and tabletops indoors and out. The conical bowl is spun aluminum covered in a ...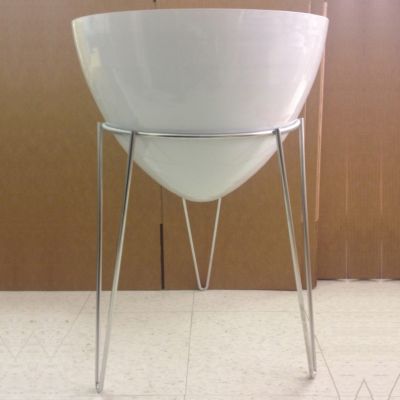 Your silver bullet (or white) to a stylish ...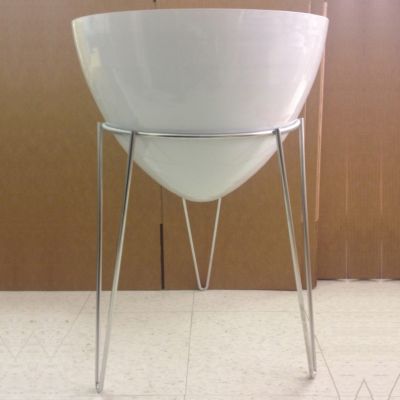 Description:
Your silver bullet (or white) to a stylish patio area. The Hip Haven Patio Pod is an enlarged, all-weather variation on the classic Retro Bullet Planter. Here the rounded conical bowl is made out of spun galvanized steel that's covered ...
YOU'RE CURRENTLY VIEWING