Cat ID : 7
Teardrop Pendant Lighting
Why We Love Teardrop Pendant Lighting
Offering sleek, modern style and a nod toward vintage designs, teardrop pendant lights deliver an instant pop of personality in your home. The smooth curves of the teardrop shades embrace fluidity and infuse soothing calmness into the surrounding ambiance. This style of lighting brings contemporary grace and sophistication to your favorite spaces, letting out just the right amount of light for your needs. These lights come in many colors and styles from subtle minimalist to uniquely intricate. Modern pendant lighting enhances the overall aesthetics of your space, accenting the room with an eye-catching focal point.
Where Teardrop Pendant Lighting Works Best
Whether full of color or muted for a subtle accompaniment to your existing décor, raindrop pendant lights can brighten up many spaces throughout the home. These lights work beautifully in the kitchen over a dining table or perhaps in the bump-out morning room, adding to the beams of natural light. Pendant lights make lovely choices for reading corners as well as simple accent lighting throughout the home. When suspended in a series, teardrop pendant lights can create an attractive line of illumination above a work surface, kitchen island or wet bar in the finished basement. Artistic pendant lighting also finds its home in commercial applications including restaurants, hotels and retail spaces. Wherever you want to add sparkling light can be a fine space for teardrop pendants.
Teardrop Pendant Light Ideas for Every Style
With so many choices in style, color, and numerous different sizes, modern pendant lighting is a popular choice for many homes. Skilled artisans for a number of designers craft striking fixtures to suit homeowners' different tastes. With a decidedly industrial flavor, teardrop pendants by SONNEMAN feature one or more hanging bulbs ready to brighten the room. Designs by ET2 Lighting feature mini light pendants and multi-light pendants resembling tears from the sky amid polished chrome hardware. Finally, Tech Lighting showcases exquisite glass raindrop pendant lights featuring vivid colors and patterns that are sure to impress.
How to Choose the Best Teardrop Pendant Lights
Knowing where you will hang your new modern pendant lighting surely helps your decision process. Decide on a space and take measurements to ensure you select the right size pendant. Add together the length and the width of the room and swap feet for inches. This number is now the ideal diameter of your fixture. You should also consider the coloring of the light and how it will complement the rest of your décor. Look at the hardware and make sure it won't clash with any metals in the surrounding space. Most of all, choose a design that reflects your personal sense of style. If you have any questions about the teardrop pendant lights featured here, please call our lighting experts at 877.445.4486.
Other Considerations
If you like the way raindrop pendant lights elevate the style and sophistication of your home, you may also enjoy other unique lighting solutions. Consider mini pendant lights, which you can hang in clusters or in a row, creating an eye-catching display of radiance. For a more dramatic touch, install teardrop chandeliers where you want a brilliant centerpiece of light on display. And for convenience and great versatility, track lighting serves lots of diverse lighting needs throughout the home. In living rooms and kitchens, consider hanging pendants along with a track system for a stunning amount of light and style. Lastly, with any ceiling lighting you choose for your home, place it on a dimmer switch to control its illumination for any mood.
Related Products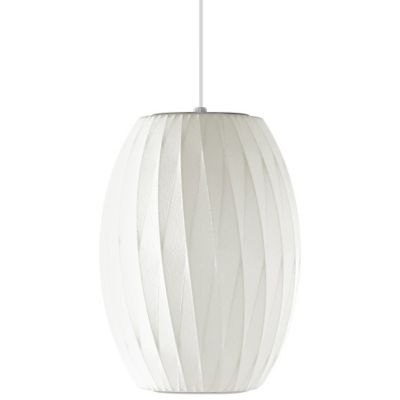 Designed in 1952, the George Nelson™ Bubble Lamps® ...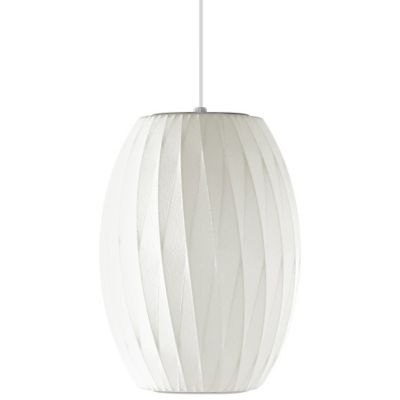 Description:
Designed in 1952, the George Nelson™ Bubble Lamps® by Herman Miller® were an important player in defining mid-century modern design, and are so iconic that they are part of the permanent collection of the MoMA in New York. Made with ...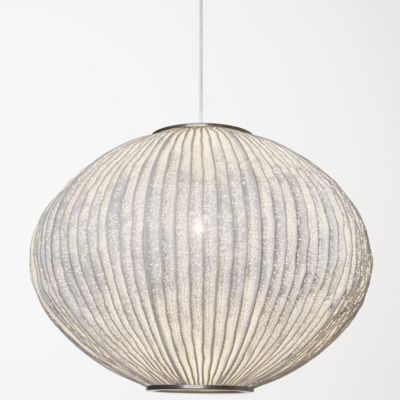 Less prickly than its ocean counterpart, the Arturo ...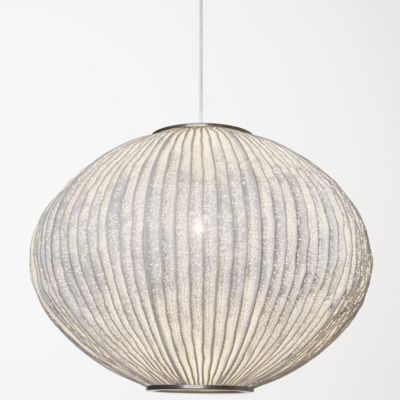 Description:
Less prickly than its ocean counterpart, the Arturo Alvarez Coral Sea Urchin Pendant recalls the textural beauty of coral reefs and sea environments. Made from a painted stainless steel mesh developed by Alvarez, the groundbreaking material adapts to the design, ...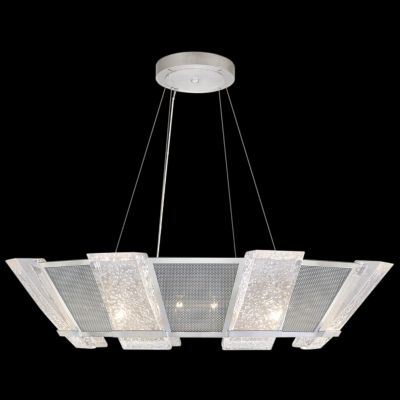 The Crownstone Pendant by Fine Art Lamps is ...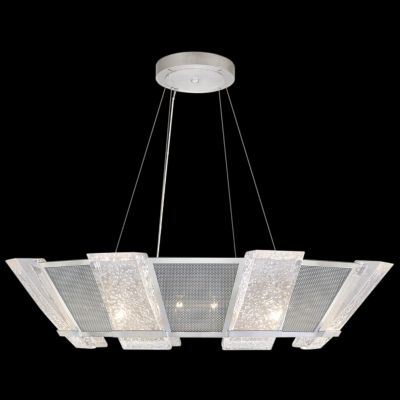 Description:
The Crownstone Pendant by Fine Art Lamps is an elegant display of cast glass panels that are created by highly skilled artisans in Miami. Set between fabric or mesh sections, this pendant draws its form from classic architectural elements for ...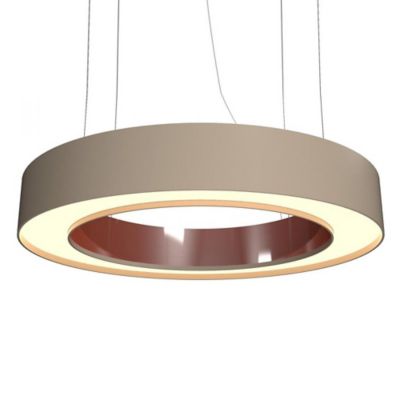 A halo of seductive light. Artisan crafted in ...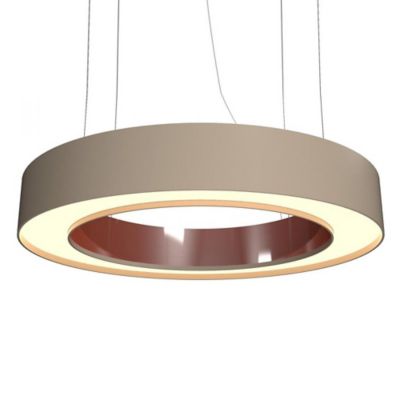 Description:
A halo of seductive light. Artisan crafted in Brazi, the Cylindrical 1221 LED Pendant from Accord Lighting fuses geometry and light with enticing results. It feels natural in the modern home, serving as a statement over a dining table, kitchen ...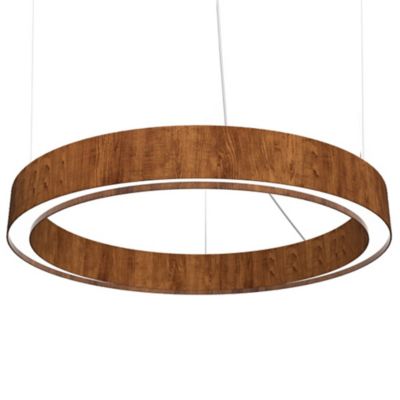 Neat, inspiring, sleek. The Cylindrical 1349 LED Pendant ...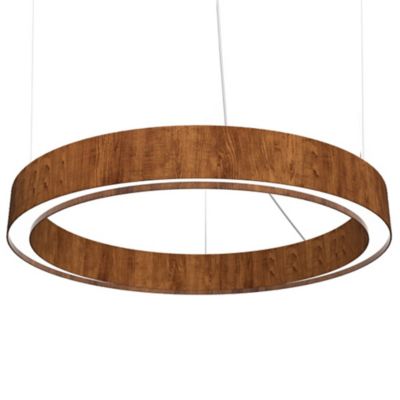 Description:
Neat, inspiring, sleek. The Cylindrical 1349 LED Pendant from Accord Lighting crowns your rooms with an alluring halo that sends out the most comforting of glows. Handmade in Brazil, the piece is so open and intricately designed you'd think it ...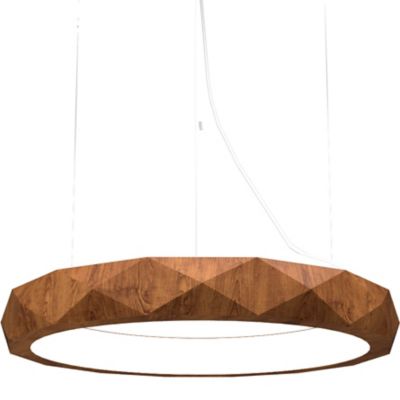 Create an alluring Rustic Modern vibe for your ...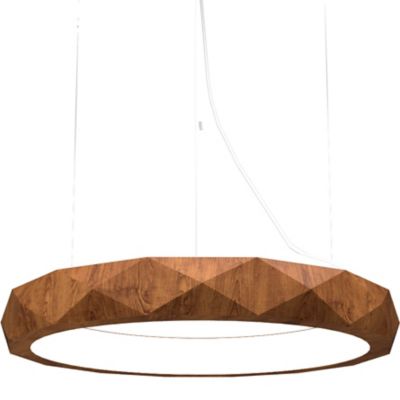 Description:
Create an alluring Rustic Modern vibe for your living space with the Facet Round LED Pendant by Accord Lighting. This light fixture boasts exquisite design details! While smooth and ring-like in appearance, onlookers will notice, upon closer inspection, that the ...