Dining Room Home Furnishings
Learn More About Dining Room Home Furnishings
Why We Love Dining Room Furnishings
What goes on the table is just as important as what goes around it. They're the finishing touches on your design, but more importantly, they're easy to change for each individual event. These decorative items help dress up the dining table and give the room the personality it deserves. From placemats and runners to dinnerware and serving dishes all with unique character, you'll love introducing these items to your dining area.
Read More
Where Dining Room Decorations Work Best
Shining metals contrasted with wood tones or dark colors highlight the beauty of each without overshadowing the other. Neutral-colored dinnerware can pair easily with a few spots of color, from a rich, merlot red to a bright, sunshine yellow. The trick is to keep the look consistent, and the abundance of stainless steel items polished to a mirror finish makes creating a winning combination easy. Bamboo placemats and linen napkins for daily use can give away to elegant black and gold weaves for a formal party. The clean, modern design aesthetic has found its way into just about every tabletop accessory imaginable, making each one an individual piece of art.
Dining Room Furnishings for Every Style
For function or feng shui, there are plenty of decorative accessories you can use to easily introduce style and character into your dining area. For formal dining occasions, you'll want to be prepared with the elegant dinnerware, utensils, glassware and serving dishes. Iittala's collection of fine Italian-made cutlery adds a luxurious element to any dining table and you'll also find serving bowls, salad plates and dinner plates in the assortment. Seletti partners with clothing manufacturer Diesel to offer eye-catching tabletop implements and if it is a set of placements or a table runner you need, look to Chilewich. Finally, give any dining room personality with designs from Alessi.
Choosing the Best Dining Room Accents
A critical piece to choosing the best decorative accents for your dining room is recognizing other elements in the space. That may be furniture or a grandiose chandelier suspended over the table. In either case, you'll want to select furnishings that pair well with existing decor in the space. You should also pay careful attention to the color scheme of the room, working to dress it up with accents of the same color. If you have any questions about the dining room furnishings featured here, please call our decor experts at 877.445.4486.
Other Great Options
It's the little things (think small dining room accents) that really bring a tabletop together and make a meal into an event. Centerpieces full of flowers or seasonal fruits add great flair to the glittering metal. Trivets and pepper shakers, oil pourers and napkin rings, each build on a dining room furnishing theme that started when you picked out the pendant or chandelier hanging above. They're fun, they're functional--and they're waiting for their place on your tabletop. and if you haven't upgraded your dining room furniture just yet, you may want to consider looking through the assortment of tables, chairs, stools and storage solutions.
Show Less
Related Products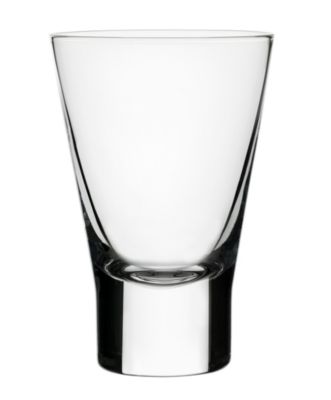 Make your favorite liqueurs even more sophisticated and ...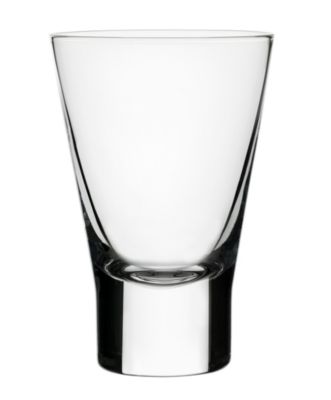 Description:
Make your favorite liqueurs even more sophisticated and stimulating with the Iittala Aarne Set of 2 Cordial Glasses. Each petite glass is carefully mouth blown out of clear glass with a subtly flared shape and thick, pleasingly heavy base. Part ...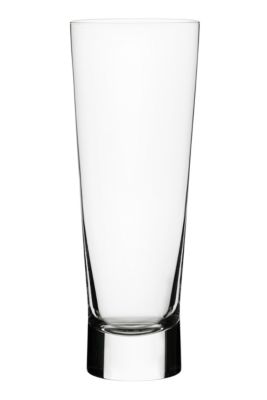 Doesn't your favorite brew deserve only the best? ...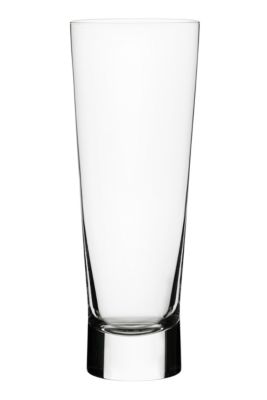 Description:
Doesn't your favorite brew deserve only the best? The Iittala Aarne Set of 2 Pilsner Glasses is carefully mouth-blown into perfectly smooth, slightly flared cylinders; ideal for the refined beer drinker. They are every bit as elegant and modern today ...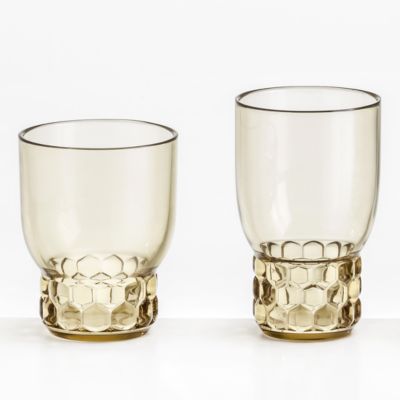 With the sheen of transparent PMMA combined with ...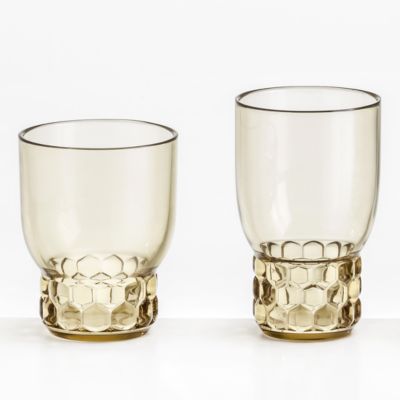 Description:
With the sheen of transparent PMMA combined with a bubbly texture, the Kartell Jelly Glass Set of 4 adds cheerful sparkle to any tabletop. While the resulting piece looks delicate, it is actually exceptionally durable, good for cool cocktails indoors ...