Behind the Design:
Solis LED Drum Pendant by Pablo Designs
A bold, beloved design is reinvented with a beautiful dining space in mind.
Written by Sarah Schaale
The latest addition to Pablo Designs' Solis Collection is everything you'd want in a light.
Stunning? Check. The Solis LED Drum Pendant is a showstopper, in two sizes that make a statement on their own or even hung in bold groupings.
Bright? Check, check. With a high-powered LED diffuser, light spans the diameter of the top ring and radiates down and sideways, which also makes for shimmering warm patterns on the surrounding surfaces.
Unique? And, check. The Solis collection has a weightlessness that isn't found in many drum pendants, thanks to laser-cut fabric bands that keep the design airy and lightweight while still making a statement.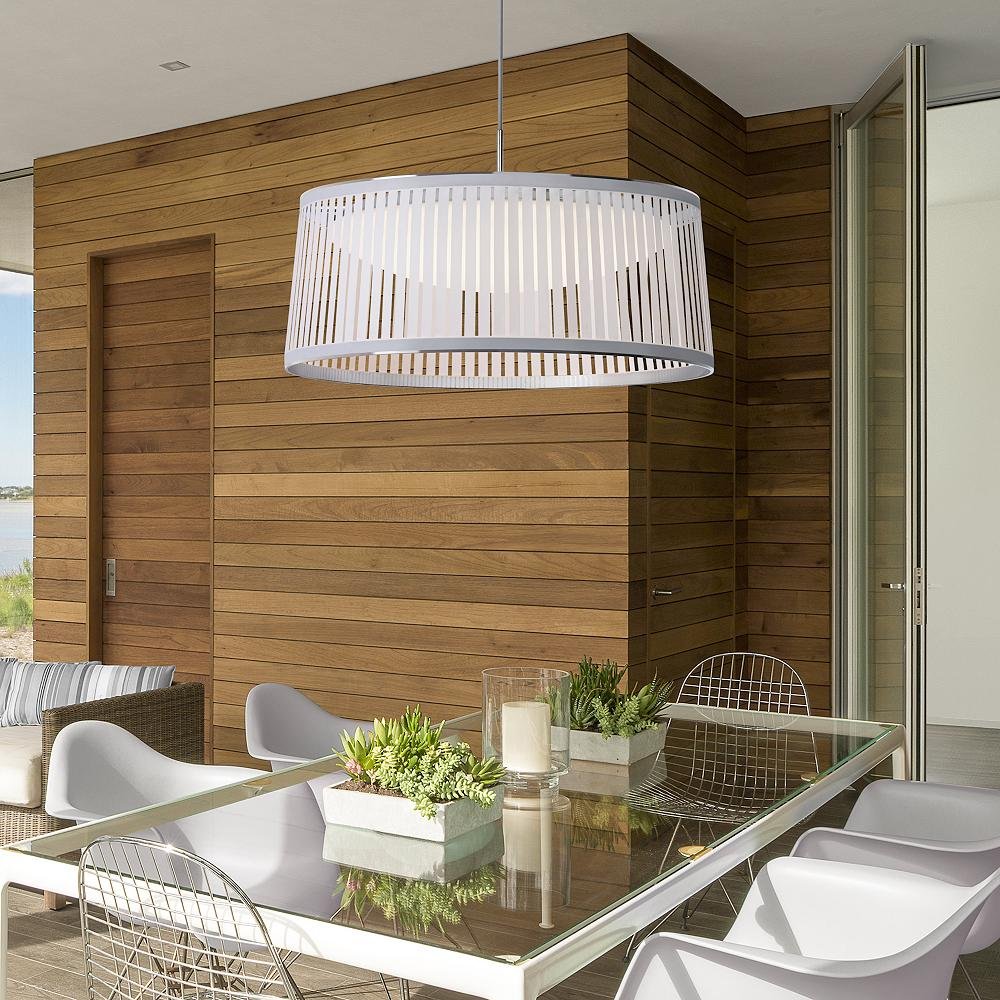 Originally designed by Milan-based designer Carmine Deganello, the Solis collection uses a unique mix of materials to create engaging light and shadow.
Pablo Designs founder Pablo Pardo told us a bit more about this new introduction:
The original Solis design has been around for a while. What moved you to create this new iteration?
Carmine Deganello's original Solis Suspension and wall-mounted designs were first introduced in 2009 and have been tremendously successful designs for us. Given that we have garnered a great following from the architecture and design community over these years, Carmine and our team are now responding with Solis drum versions that are perfectly suited for dining and entryway applications for home and hospitality applications. The Solis LED Drum Pendant features shade designs comprised of laser-cut polyester blend that, when hung with a weighted bottom ring, creates a wonderful lightweight structure, combining direct lighting with indirect ambient rays that escape through the fabric. We always knew that other iterations of the original design would be developed, but we were ultimately committed to offering the new styles exclusively with a warm and dimmable LED light source. We are thrilled with the new result and our customers are responding incredibly well to the new collection.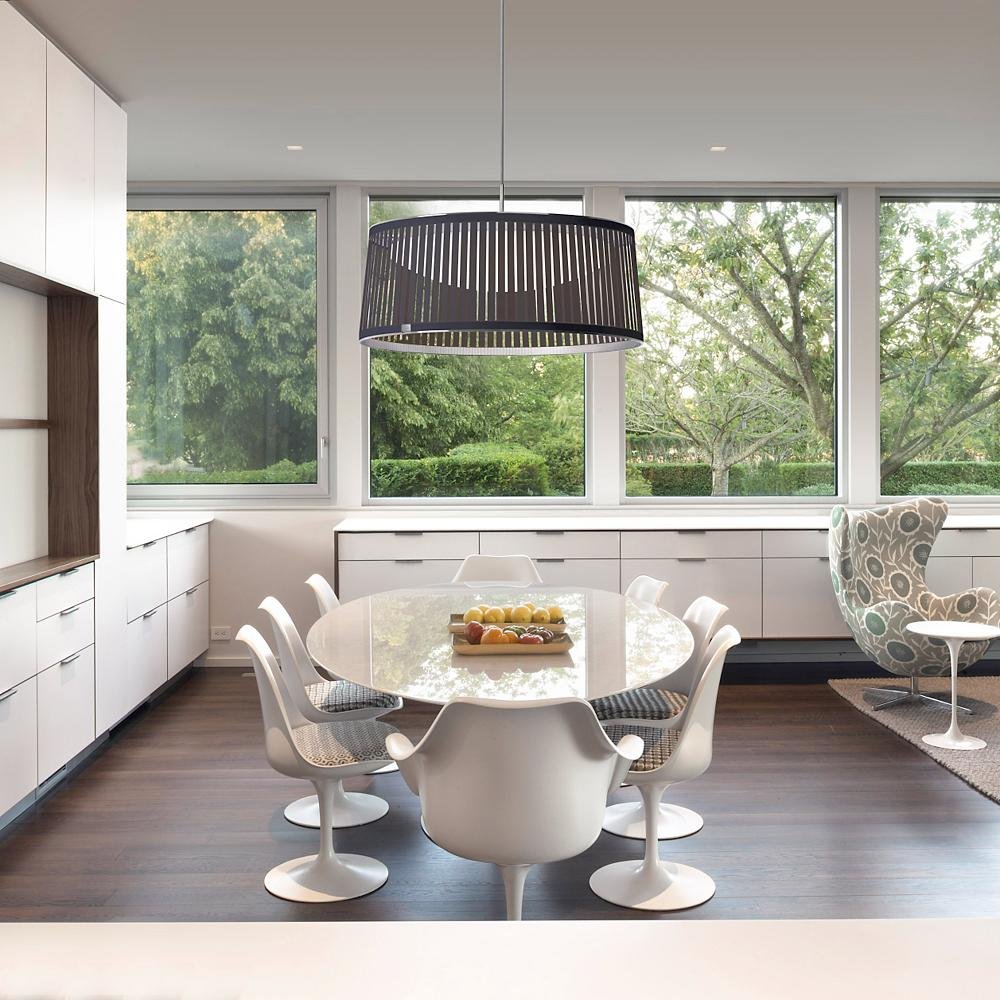 The light source itself plays a big role in this design. How is LED changing how you work as designers?
Architects and designers are now almost exclusively requesting LED solutions for their projects these days. This is driven by both California Title 20 energy efficiency standards along with a desire to meet LEED certification requirements. We intensely researched the suspension lighting market and were surprised to learn that that manufacturers have been slow to respond with LED suspension solutions that are not only bright enough but that offer a completely glare-free ambiance. The Solis Drum does just that. The other great advantage of Solis' tensile fabric construction is its ability to ship in a smaller package to save on shipping costs. Right out of the gate, we are offering both 24" and 36" models, which tend to be the most popular drum sizes in the market. However, the design can easily be expanded to offer even larger diameters and heights, depending on particular customer needs.
What else is Pablo Studio working on right now?
We are working on a vast array of new suspension lighting designs that appeal to both home and contract environments alike. We are also fast moving into the home and office workspace with a new collection of workplace tools that seamlessly integrate task lighting with felt privacy screens that fundamentally address the new ways we are working today.