Ceiling Fans
Learn More About Ceiling Fans
Why We Love Ceiling Fans
Less expensive than running the air conditioning during the summer, ceiling fans cool the home in an economical and designer-friendly manner. Energy efficient ceiling fans, including DC ceiling fans and fans with integrated LED light kits, in particular offer even larger cuts in costs due to their eco-friendly design. And today's modern ceiling fans provide the perfect breeze in the summer and help circulate warmer air in the winter. Ceiling fan styles range from ultra-contemporary stainless steel designs to traditional builder fan options and work within a number of established themes. There's really no reason to not enjoy the benefits of these decorative ceiling fans.
Read More
Where Ceiling Fans Work Best
Honestly, because of all of the available styles of ceiling fans, there's really no room where a fan won't work. In large, open spaces like living rooms and great rooms, a ceiling fan with a blade span of 52" or more is your best bet. Large ceiling fans are capable of moving a significant amount of air, while operating with the same efficiency as any other sized fan. In the kitchen or in the breakfast nook, a ceiling fan with a smaller diameter is the ideal choice and in rooms with low hanging ceilings, including the laundry room and some bedrooms, you'll love the assortment of hugger ceiling fans. Damp and wet rated outdoor ceiling fans are great for front porches, patios, gazebos and pool areas. Finally, in commercial locations like restaurants, retail stores and warehouses, ceiling fans will guarantee you are moving air in the space and staying comfortable. Whatever the application may be, you are bound to find cool ceiling fans perfect for your space here.
A Ceiling Fan for Every Style
Ceiling fans are offered in a wide range of styles to fit in with the aesthetic of your interior design. From traditional ceiling fans to modern styles, you'll find the ceiling fan you need here. Fit a rustic theme with any of the wood ceiling fans from Minka Aire, including the best-selling Artemis Fan or the Aviation Fan. And look to the the Modern Fan Company or Fanimation for a design that will give any room contemporary character. In transitional and traditionally styled spaces, you will like the casual functionality of a fan from Casablanca Fans and move twice the amount of air with a dual ceiling fan from Matthews Fan Company. Finally, if you love the benefits of energy efficiency in your home, check out the eco-friendly selection from Emerson Fans.
Choosing the Best Ceiling Fans
Choosing the right ceiling fan for your home requires attention to a few details. First, size is critical to the overall landscape of your space and to avoid complications while installing a fan, you'll need to properly measure the space on the ceiling where the fan will be installed. When choosing a new ceiling fan, be sure to pay close attention to the number of blades it has, its blade span (diameter - expressed in inches), mounting options (flush mounted ceiling fans versus fans that extend far from the ceiling via a downrod), blade pitch and its airflow efficiency. Once you have a size in mind, you can begin refining your ceiling fan options by styles you like, finishes, colors and special features like those fans that included integrated LED light kits. If you have any questions about the ceiling fans featured here, please call our fan experts at 877.445.4486 or refer to our ceiling fan size guide.
Other Great Options
Make your life easy with a ceiling fan remote. Most remotes for ceiling fans install in the canopy of the fan and work instantly (make sure the remote is compatible with your fan first). And in spaces where a fan and multiple ceiling lights are not an option, you may enjoy the all-in-one features of a ceiling fan with light. Ceiling fans with lights are offered in a number of styles with light kits using halogen, incandescent, fluorescent or energy efficient LED bulbs. Conversely, if your room is well-illuminated with ceiling lights, wall lights or portable lamps, you may prefer a ceiling fan without lights.
Show Less
Related Products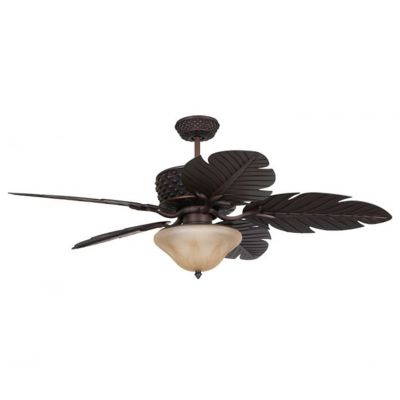 An outdoor patio turned into a breezy, tropical ...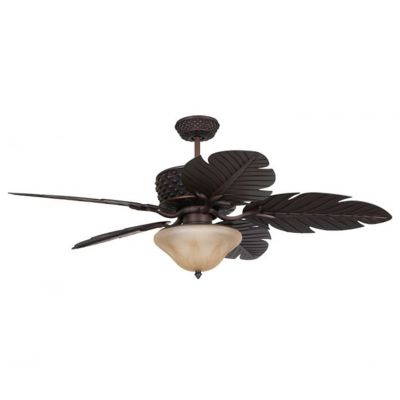 Description:
An outdoor patio turned into a breezy, tropical lanai. The Craftmade Pineapple Ceiling Fan offers a reliable 3-speed cooling system that evokes a relaxing feel with a whimsical design. A textured pineapple motif runs through the fan body while polymer ...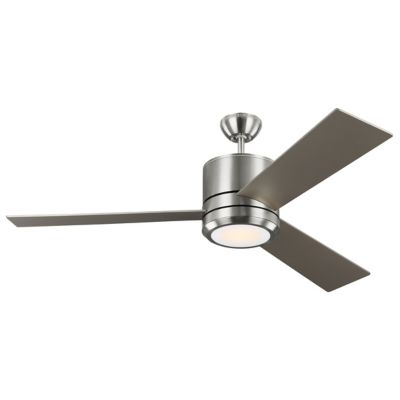 Showcasing razor-sharp blades and a bold metal body, ...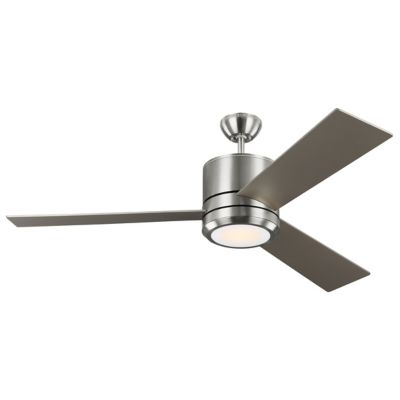 Description:
Showcasing razor-sharp blades and a bold metal body, the Monte Carlo Vision Max Ceiling Fan makes a powerful statement in any space. Featuring advanced LED chip technology, the Vision Max Ceiling Fan offers a fully integrated downlight for dark environments. ...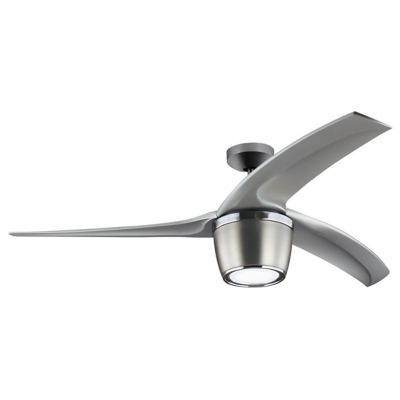 The Monte Carlo Fans Skylon Ceiling Fan features ...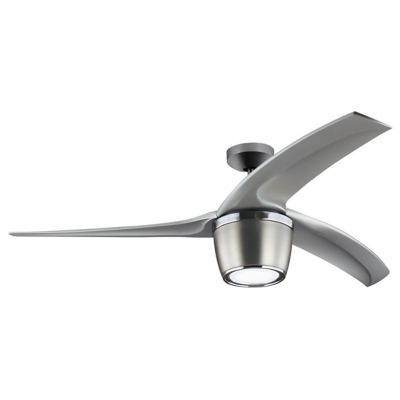 Description:
The Monte Carlo Fans Skylon Ceiling Fan features a distinct modern design inspired by scissor sheers. Its 3 slightly curved blades span outward to quickly cut through the air with a premium power, whisper-quiet DC motor. Includes an integrated LED ...