Outdoor Furniture
Learn More About Outdoor Furniture
Why We Love Outdoor Furniture
Most outdoor furniture is weather resistant and comfortable, making it a great addition to your next outdoor family BBQ or summer party. The large selection of contemporary outdoor furniture makes creating the perfect atmosphere for a warm summer breeze. The looks are youthful, minimalist and fresh, great for any season. From outdoor couches to individual patio chairs and outdoor dining furniture, there's no limit to creating the perfect combination of furniture for your outdoor living area.
Read More
Where Outdoor Furniture Works Best
Form an outdoor oasis on the patio or front porch with tables surrounded by contemporary lounge chairs. Whether in the corner of the garden, casually placed on the deck or in a designated dining room setting, patio furniture provides the ideal amount of comfort needed for relaxing outside. You can also form a smooth transition from the sun room or indoor/outdoor living room with modern furniture meant for both dry and wet locations. Any combination of well-chosen seating and dining furniture in this outdoor collection will create a space that you won't mind hanging out in long after the sun has set.
Outdoor Furniture for Every Style
With a large variety of colors, finishes and materials, this assortment of furniture appeals to almost any exterior decorating style. Patio chairs, outdoor-friendly sofas and other seating forms from Blu Dot will grace your outdoor living space with contemporary style while Vondom offers a number of modern, sharp-lined tables for everyday dining, placing your morning cup of coffee on or to simply accent the porch or patio.Traditionally styled outdoor areas benefit from a patio dining set from MAMAGREEN or Domitalia. Consider adding an outdoor bench for compact spaces and if it is exceptional comfort you want for your deck or patio, be sure to see the hammocks and plush bean bag chairs from Fatboy. You'll enjoy lounging in style with any of these well-designed furniture pieces.
Choosing the Best Outdoor Furniture
Once you determine the style of furniture you want for your front porch or patio, you can begin refining your choices by important design elements like color, finishes and the materials used -- you'll find furniture made from durable plastic, recycled sources and durable powder coated steel. And while all of these designs are suited for outdoor use, you'll want to double check the product's details for any additional important information regarding cleaning, storage, etc. If you have any questions about the outdoor furniture featured here, please call our furniture experts at 877.445.4486.
Other Great Options
Enjoy relaxing in your new patio lounge chair late into the evening hours with a variety of outdoor lighting. The selection of modern outdoor lighting at Lumens is comprised of flushmounts, wall sconces, portable lamps, post lights and landscape lighting fixtures. You'll also want to take a look at the outdoor living section to dress up the patio dining table with modern decorations, candles and other unique things to make outdoor entertaining fun and inviting to friends and family.
Show Less
Related Products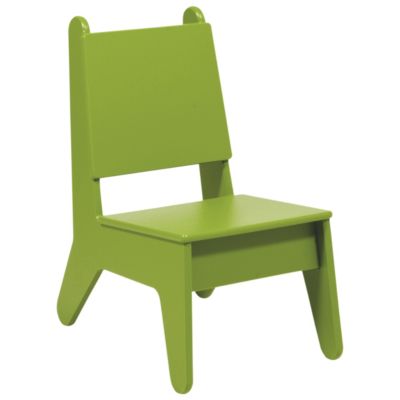 Built to weather the toughest storm, the Loll ...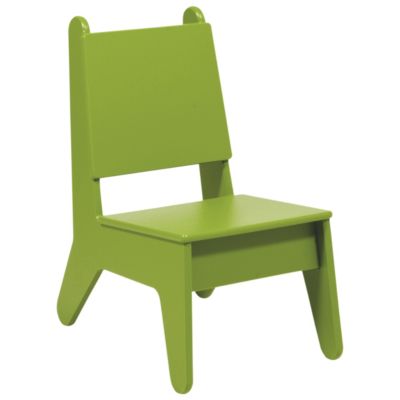 Description:
Built to weather the toughest storm, the Loll designs BBO2 Kids Chair is definitely ready for years of rigorous playtime with the kids. Its easy-to-clean surface and rounded edges eases a parent's safety concerns while the recycled and recyclable composition ...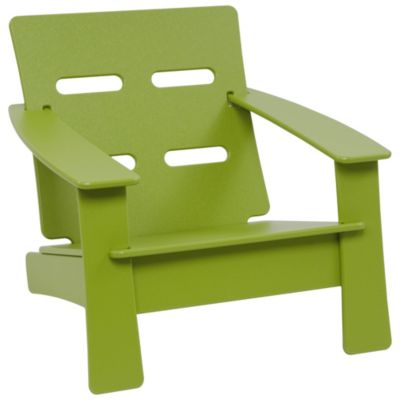 Based on the award-winning design, the Loll Designs ...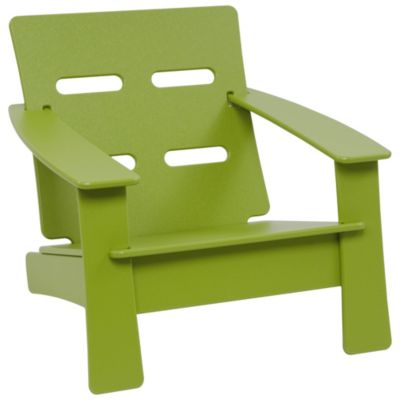 Description:
Based on the award-winning design, the Loll Designs Cabrio Kids Chair is a smaller version perfect for the pint sized. Its composition is uber strong and super easy to clean, making it an excellent companion to backyard fun. Mix and ...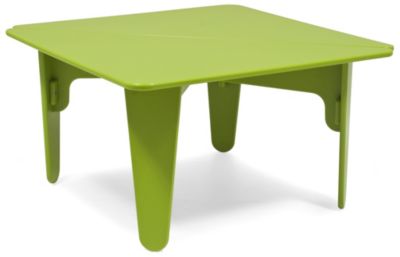 Its rounded edges lend itself to playtime with ...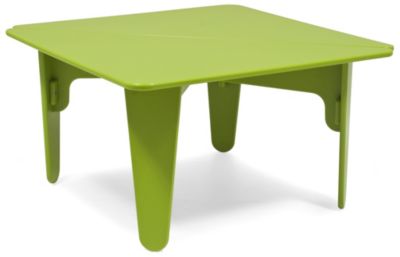 Description:
Its rounded edges lend itself to playtime with the tykes. A hardy design that cleans up well, the Loll Designs BBO2 Kids Table withstands not only the natural elements, but rigorous use from the kiddos, too. Winner of Time Magazine's ...