Why We Love Wall Sconces
Wall sconces serve two main purposes: to illuminate and to save space. These adaptable light fixtures allow you to control lighting in small areas like corridors or foyers while keeping the area clear of portable fixtures. Wall sconces are popular among decorators, homeowners, and contractors because they are suitable for interior and exterior spaces and look wonderful in both residential and commercial settings.
What Is A Sconce?
A sconce is most traditionally thought of as a bracket mounted on the wall that is used to hold a candle or source of light. Its precise definition has changed over the years into the fixtures we know and love today: modern works of art that decorate bare walls while projecting upward or downward light. Applications of today's sconces are endless and these versatile wall lights work equally well indoors or out. So, where can you use wall sconces in your home?
Where Wall Sconces Work Best in the Home
At home, wall sconces can be strategically placed to light up dark areas, giving the illusion of a bigger space. Entryways are a good place to install contemporary wall sconces that make a bold style statement since this will likely be the first part of your home seen by guests. Wall sconces are also suitable for narrow hallways that are far removed from natural lighting and may not have overhead ceiling lighting. In living rooms, find sconces mounted next to the fireplace where they can complement existing light from a pendant or chandelier. And looking the selection of reading sconces positioned on either side of the bed in the bedroom. There's no need to confine wall sconce lighting to indoor use only though. LED wall sconces rated for outdoor use are a great way to bring a refined yet modern look to your garden, walkway, or deck. Finally, you may want a couple of outdoor sconces flanking both sides of the garage. Wherever you may need wall lighting, look to a sconce in this assortment as your solution.
Wall Sconce Ideas for Every Style
Top lighting designers like Hinkley Lighting,SONNEMAN Lighting and WAC Lighting have an assortment of outdoor and indoor wall sconces that match almost any decorative style including modern, contemporary, mid-century, rustic, farmhouse and transitional styles. Popular sconce styles embody a modern look with functional elements like dimmers and integrated LEDs to deliver a fixture that is at once easy to use and versatile. From ultramodern wall sconce lights by Artemide to utilitarian yet modern wall sconces by Hubbardton Forge, here you'll find the best lighting option to match your unique style.
Favorite Styles to Choose From
How to Choose the Best Wall Sconces
With so many wall sconce options available, you have a handful of choices to make regarding the fixtures size, shape, material, light output and more. Use the following steps to help you pick out the perfect wall lamp for your application.
Wall Sconce Placement

The first step in choosing the right wall sconce is to consider where it will be placed. If you intend to use a sconce to brighten a foyer or hallway, you may want to choose a simple model that provides adequate ambient lighting. If you're simply replacing an existing wall sconce light, this is an easy step. As part of the fixture's placement, consider how you want it to project light output - up, down or outward.

Wall Sconce Sizes

Common dimensions of sconces include height, width and depth (from the wall). You will need to properly measure the space on the wall where you plan to install a new wall light fixture to choose the most appropriate size. Consider other decorative implements in the room to make sure the size of sconce isn't too small or overbearing.

Sconce Colors

Identify the color palette of the room where you will be installing new wall sconces and look for finishes that accommodate other fixtures in the space.

Wall Sconce Materials & Finishes

Also be mindful of materials and shapes to find congruence for your home decor.

Using Wall Sconces Outdoors

If you're looking to use sconces for the exterior of your home, you'll just need to make sure they are appropriately rated for outdoor use. Check the fixture's UL rating to verify if it can be used in damp or wet locations.

How to Install Wall Sconces

While most of these sconces will need to be hardwired into the existing electrical outlet, you will find plug-in sconces that simply find life from the nearest power outlet. If you plan to move the sconce at some point, it's recommended to choose a plug-in option vs. hardwiring it into the wall. However, if you like the clean look of a cordless wall sconce, you'll have to opt for hardwiring it. If you have questions about how to install a wall sconce, be sure to consult with your electrician.
As far as style, you can get inspiration from your existing décor. If you have a minimalist style, choose sconces that incorporate clean, simple elements combined with brighter LEDs. If your style is a hybrid of modern and traditional, pick sconces that have slightly more ornate shades. For contemporary looks, opt for metal finishes combined with patterned glass shades.
Other Considerations
Choosing the perfect wall light for your home doesn't have to be challenging but you should be mindful of the available options and how they will function in your interior and exterior spaces. Depending on what area of the country you live in, outdoor light fixtures need to be Dark Sky compliant, which maximizes energy efficiency by limiting wattage and ambient light waste. You will also want to think about the installation process, as well as ease of maintenance and bulb replacement.
Related Products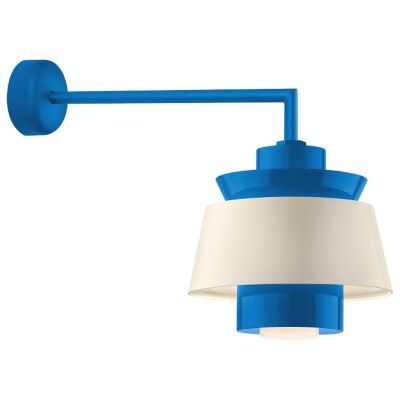 Add some color to your décor with the ...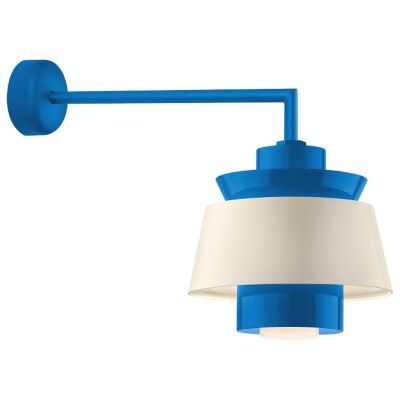 Description:
Add some color to your décor with the Aero Multi-Shade LED Indoor/Outdoor Wall Sconce by Troy RLM Lighting. Its vibrant, contemporary design features a two-toned outer and inner shade which are uniquely shaped for a playful multifaceted display. The body ...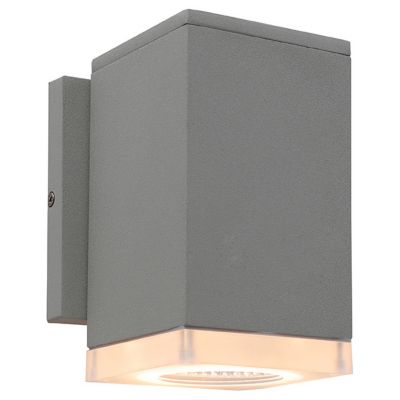 Ambient lighting complemented by a contemporary aesthetic. The ...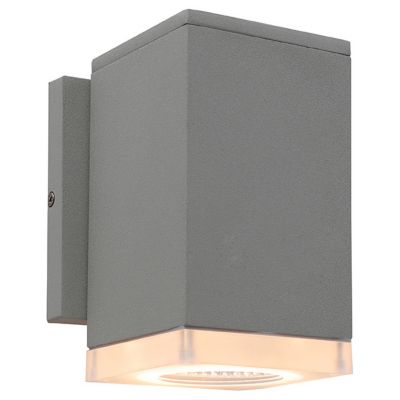 Description:
Ambient lighting complemented by a contemporary aesthetic. The Avenue AV9891 Outdoor LED Wall Sconce by Avenue Lighting utilizes cutting edge components to set an inviting mood in any entryway or patio. Its Aluminum profile is treated with a Marine Grade ...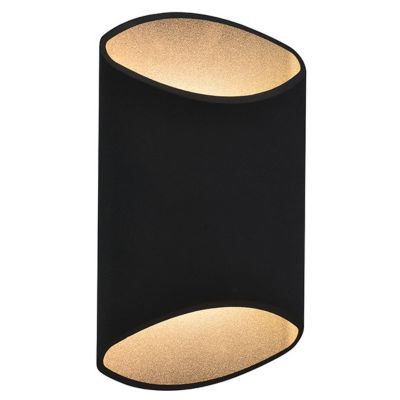 A beacon of optimal illumination and contemporary style. ...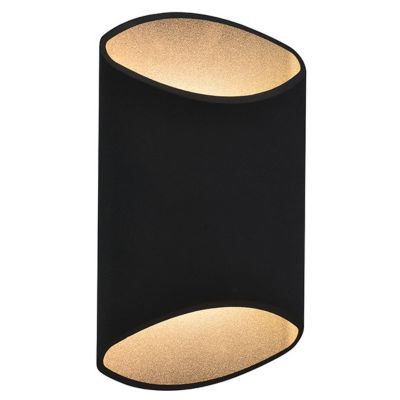 Description:
A beacon of optimal illumination and contemporary style. The Avenue AV9895/96/97 Outdoor LED Wall Sconce by Avenue Lighting instills a heightened sense of warmth and hominess into your home's exterior space. Incorporating energy efficient technology into its cylindrical Aluminum profile, ...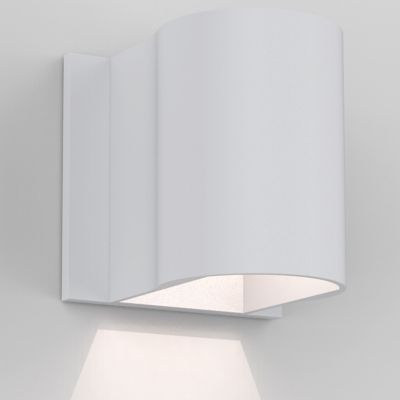 The Dunbar Downlight LED Wall Sconce by Astro ...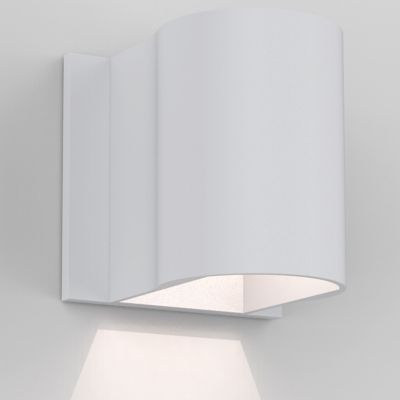 Description:
The Dunbar Downlight LED Wall Sconce by Astro Lighting offers a simplistic design that suits a variety of styles. Constructed of aluminum, this half-cylinder fixture is supported by a simple square backplate. Concealing an integrated LED light source, it can ...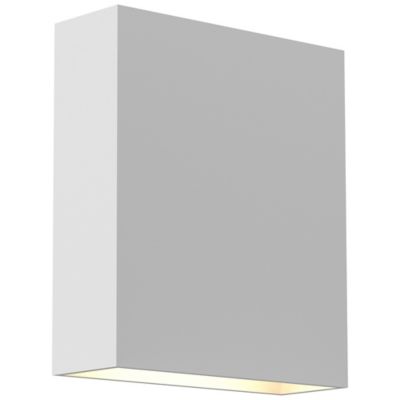 The Flat Box Up/Down Indoor/Outdoor LED Sconce puts ...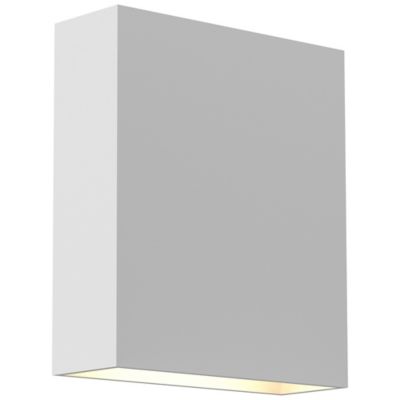 Description:
The Flat Box Up/Down Indoor/Outdoor LED Sconce puts a spotlight on geometric simplicity and utility. Getting its architectural strength from its modest flattened square profile, the versatile design showcases integrated LED lamps that combine visually appealing up and downward lighting. ...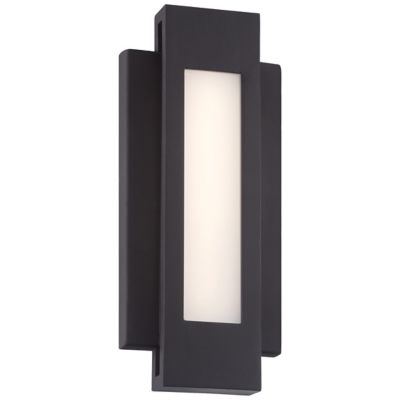 Using just basic geometric forms, the George Kovacs ...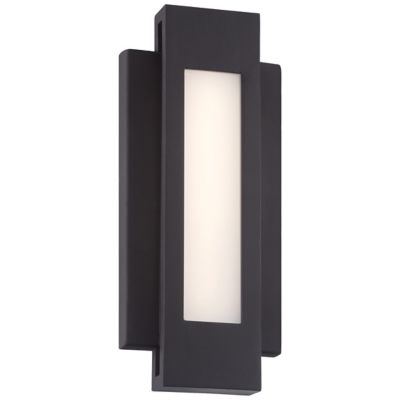 Description:
Using just basic geometric forms, the George Kovacs Insert LED Indoor/Outdoor Wall Sconce brings a great deal of depth with its intersecting planes. Lit with modern LED technology, the White Screen Printed Glass illuminates with energy efficiency and provides a ...