$1,490.00
+ FREE SHIPPING
Shipping surcharge
: (Why?)
Bring more people to the sofa--and the dining table--with the Cane-line Flex Outdoor Dining Sofa Single Seat This modular component has been designed with a taller than normal seat height, which ensures comfort when dining as well as lounging. It features grey Sunbrella cushions on a Cane-line Tex frame. Use together with other Flex components to create your ideal dining/lounging configuration.
"Life Made Comfortable" has been the goal of Cane-line ever since it was founded in 1986. To that end, Cane-line is continually inspired by their rich Danish design heritage--as well as a focus on sustainability and convenience--in the creation of all of their modern outdoor furniture and accessories. Cane-line all-weather outdoor wicker furniture looks natural but, in fact, pairs the unconventional material of polypropylene with time-honored weaving techniques. The result is quality outdoor furniture with long-lasting comfort and modern style.
The Flex Outdoor Dining Sofa Single Seat is available with the following:
Details:
OK for outdoor use
Material: Cane-line SoftTouch: Blend of Cane-line Tex and Sunbrella (Acrylic) Fabrics
Fill Material: QuickDryFoam (Maximizes Drainage, Air Circulation)
Frame Material: Cane-Line Tex (Coated Polyester Sling Material)
Made In Indonesia
Options:
Dimensions:
Item: Width 26.25", Height 28.5", Depth 29", Weight 33.52Lbs
Seat: Height 18.1"
More Information:
Cane-line Tex is a coated polyester sling material. It can endure large temperature changes and seasonal changes. It is UV-resistant, colorfast and resistant to water and frost. Cushions with Cane-line Tex and Cane-line SoftTouch come with QuickDryFoam fill, which provides maximum drainage and air circulation, allowing the cushions to dry faster after being exposed to rain or dew. QuickDryFoam also has antibacterial protection to prevent fungus and mold growth inside the cushion.
Only a minimum of maintenance is required. However, to really prolong the good looks and lifetime of Cane-line Tex and Cane-line SoftTouch upholstered furniture, it is recommended that it be taken inside or covered during the winter, and periodically cleaned (remove any leaves, dirt, etc.) when in use.
Manufacturer IDs: view
8468TXSG 8468TXSL
California Residents: Prop 65 regulations
Availability
All combinations for this product are listed below.
Related Searches and Products
Related Products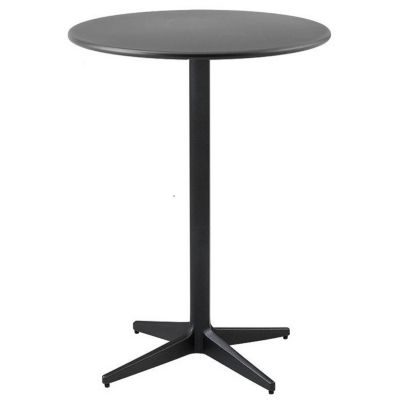 Improve your coffee or tea experience with a ...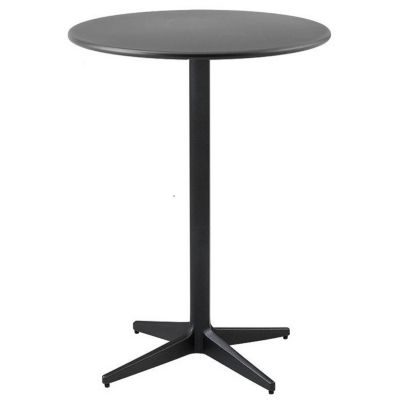 Description:
Improve your coffee or tea experience with a solid place to rest your beverages! The clean contemporary lines of the Drop Round Café Table from Cane-line bring a minimalist elegance to your salon, patio, or café. The aluminum base and ...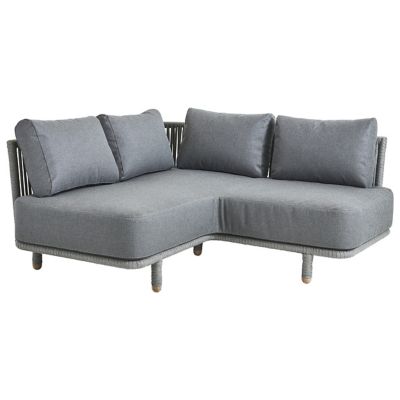 The Moments Corner Modular Sofa by Cane-Line was ...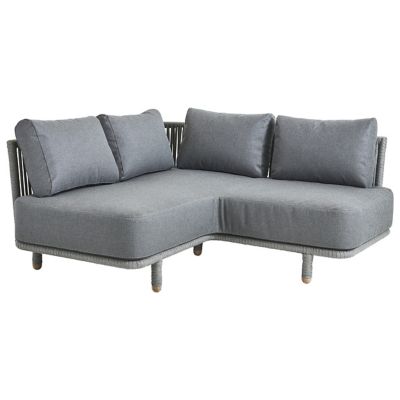 Description:
The Moments Corner Modular Sofa by Cane-Line was designed by the iconic Foersom & Hiort-Lorenzen MDD. Its dynamic look features seats with Cane-Line Soft Rope and SoftTouch QuickDry cushions, making this piece ideal for any outdoor living space. Just one ...
YOU'RE CURRENTLY VIEWING