Key Features
The Tech Lighting Exo 6 Inch LED Pendant has a minimalist form with maximum illumination packed with customizable features for your individual lighting needs. Choose from a narrower beam for task lighting and a wider beam for ambient illumination. The petite cube shape is ideal for kitchen islands or dining rooms, feel free to use different finishes at different hanging lengths as a modern interpretation of a chandelier.
Tech Lighting, headquartered in Skokie, IL, is known for their innovative lighting systems and exquisite lighting designs. Their passion for art, sophistication and imagination is balanced by rigorous testing and quality control in the creation of their line-voltage and low-voltage lighting, including the Tech Lighting FreeJack and monorail systems and track heads.
The Exo 6 Inch LED Pendant is available with the following:
Details:
Integrated 0°-30° tool-free beam aiming
20 degree beam ideal for task lighting
60 degree beam idea for general illumination
Rigid stem with non adjustable height
5.4 in round canopy
Designed in 2017
Material: Metal
Dimmable when used with Electronic low voltage (ELV) dimmers(not included)
ETL Listed Damp
Made In China
Options:
Outer Finish: Matte Black, Matte White
Inner Finish: Black, Gold Haze, White
Hanging Length: 12 in, 24 in, 36 in, 48 in
Color Temperature: 2700, 3000, 3500
Beam Spread: 20 degrees, 30 degrees, 40 degrees, 60 degrees
Lighting:
2700K Option: 14 Watt (1047 Lumens) 120 Volt Integrated LED: CRI: 90 Color Temp: 2700K Lifespan: 25000 hours
3000K Option: 14 Watt (1047 Lumens) 120 Volt Integrated LED: CRI: 90 Color Temp: 3000K Lifespan: 25000 hours
3500K Option: 14 Watt (1047 Lumens) 120 Volt Integrated LED: CRI: 90 Color Temp: 3500K Lifespan: 25000 hours
Compare Brightness:
Lumens
The amount of light that comes from a bulb, which has commonly been measured in watts. The more lumens, the brighter the bulb.
Wattage
A measurement of the power delivered to a component of an electric circuit (allowing a one-ampere current to flow through the component under the pressure of 1 volt.)
Bulb Shape
Bulb shapes are denoted with a letter, which describes the shape, and a number, which indicates the size. The number indicates the diameter of the light bulb at its widest part in eighths of an inch.
Base
The part of the bulb that connects to the fixture and its power supply. Bulb bases are denoted with the letter E, and a number which indicates the diameter of the bulb base at its widest part in millimeters.
Voltage
Indicates how much voltage a bulb can accept via the fixture it's installed in.
Light Color Temperature
The relative color from a light source, measured on the Kelvin temperature scale. Warm light is lower in color temperature (2700-3000 K) and cool, blue light is higher (5000 K).
Average Rated Life
The average amount time that a bulb is expected to last.
CRI
CRI = color rendering index. This number, which can go from 0 to 100, measures the ability of a light or bulb accurately renders colors. The higher the number, the better, with most quality bulbs these days measuring at least in the 80s.
Dimensions:
Canopy: Diameter 5.4"
Fixture: Width 5.2", Height 6.1", Depth 5.2"
Maximum Hanging: Length 18", 30", 42", 54"
Manufacturer IDs: view
700TDEXOP61220BB-LED927 700TDEXOP61230BB-LED927 700TDEXOP61240BB-LED927 700TDEXOP61260BB-LED927 700TDEXOP61220BB-LED930 700TDEXOP61230BB-LED930 700TDEXOP61240BB-LED930 700TDEXOP61260BB-LED930 700TDEXOP61220BB-LED935 700TDEXOP61230BB-LED935 700TDEXOP61240BB-LED935 700TDEXOP61260BB-LED935 700TDEXOP62420BB-LED927 700TDEXOP62430BB-LED927 700TDEXOP62440BB-LED927 700TDEXOP62460BB-LED927 700TDEXOP62420BB-LED930 700TDEXOP62430BB-LED930 700TDEXOP62440BB-LED930 700TDEXOP62460BB-LED930 700TDEXOP62420BB-LED935 700TDEXOP62430BB-LED935 700TDEXOP62440BB-LED935 700TDEXOP62460BB-LED935 700TDEXOP63620BB-LED927 700TDEXOP63630BB-LED927 700TDEXOP63640BB-LED927 700TDEXOP63660BB-LED927 700TDEXOP63620BB-LED930 700TDEXOP63630BB-LED930 700TDEXOP63640BB-LED930 700TDEXOP63660BB-LED930 700TDEXOP63620BB-LED935 700TDEXOP63630BB-LED935 700TDEXOP63640BB-LED935 700TDEXOP63660BB-LED935 700TDEXOP64820BB-LED927 700TDEXOP64830BB-LED927 700TDEXOP64840BB-LED927 700TDEXOP64860BB-LED927 700TDEXOP64820BB-LED930 700TDEXOP64830BB-LED930 700TDEXOP64840BB-LED930 700TDEXOP64860BB-LED930 700TDEXOP64820BB-LED935 700TDEXOP64830BB-LED935 700TDEXOP64840BB-LED935 700TDEXOP64860BB-LED935 700TDEXOP61220BG-LED927 700TDEXOP61230BG-LED927 700TDEXOP61240BG-LED927 700TDEXOP61260BG-LED927 700TDEXOP61220BG-LED930 700TDEXOP61230BG-LED930 700TDEXOP61240BG-LED930 700TDEXOP61260BG-LED930 700TDEXOP61220BG-LED935 700TDEXOP61230BG-LED935 700TDEXOP61240BG-LED935 700TDEXOP61260BG-LED935 700TDEXOP62420BG-LED927 700TDEXOP62430BG-LED927 700TDEXOP62440BG-LED927 700TDEXOP62460BG-LED927 700TDEXOP62420BG-LED930 700TDEXOP62430BG-LED930 700TDEXOP62440BG-LED930 700TDEXOP62460BG-LED930 700TDEXOP62420BG-LED935 700TDEXOP62430BG-LED935 700TDEXOP62440BG-LED935 700TDEXOP62460BG-LED935 700TDEXOP63620BG-LED927 700TDEXOP63630BG-LED927 700TDEXOP63640BG-LED927 700TDEXOP63660BG-LED927 700TDEXOP63620BG-LED930 700TDEXOP63630BG-LED930 700TDEXOP63640BG-LED930 700TDEXOP63660BG-LED930 700TDEXOP63620BG-LED935 700TDEXOP63630BG-LED935 700TDEXOP63640BG-LED935 700TDEXOP63660BG-LED935 700TDEXOP64820BG-LED927 700TDEXOP64830BG-LED927 700TDEXOP64840BG-LED927 700TDEXOP64860BG-LED927 700TDEXOP64820BG-LED930 700TDEXOP64830BG-LED930 700TDEXOP64840BG-LED930 700TDEXOP64860BG-LED930 700TDEXOP64820BG-LED935 700TDEXOP64830BG-LED935 700TDEXOP64840BG-LED935 700TDEXOP64860BG-LED935 700TDEXOP61220BW-LED927 700TDEXOP61230BW-LED927 700TDEXOP61240BW-LED927 700TDEXOP61260BW-LED927 700TDEXOP61220BW-LED930 700TDEXOP61230BW-LED930 700TDEXOP61240BW-LED930 700TDEXOP61260BW-LED930 700TDEXOP61220BW-LED935 700TDEXOP61230BW-LED935 700TDEXOP61240BW-LED935 700TDEXOP61260BW-LED935 700TDEXOP62420BW-LED927 700TDEXOP62430BW-LED927 700TDEXOP62440BW-LED927 700TDEXOP62460BW-LED927 700TDEXOP62420BW-LED930 700TDEXOP62430BW-LED930 700TDEXOP62440BW-LED930 700TDEXOP62460BW-LED930 700TDEXOP62420BW-LED935 700TDEXOP62430BW-LED935 700TDEXOP62440BW-LED935 700TDEXOP62460BW-LED935 700TDEXOP63620BW-LED927 700TDEXOP63630BW-LED927 700TDEXOP63640BW-LED927 700TDEXOP63660BW-LED927 700TDEXOP63620BW-LED930 700TDEXOP63630BW-LED930 700TDEXOP63640BW-LED930 700TDEXOP63660BW-LED930 700TDEXOP63620BW-LED935 700TDEXOP63630BW-LED935 700TDEXOP63640BW-LED935 700TDEXOP63660BW-LED935 700TDEXOP64820BW-LED927 700TDEXOP64830BW-LED927 700TDEXOP64840BW-LED927 700TDEXOP64860BW-LED927 700TDEXOP64820BW-LED930 700TDEXOP64830BW-LED930 700TDEXOP64840BW-LED930 700TDEXOP64860BW-LED930 700TDEXOP64820BW-LED935 700TDEXOP64830BW-LED935 700TDEXOP64840BW-LED935 700TDEXOP64860BW-LED935 700TDEXOP61220WB-LED927 700TDEXOP61230WB-LED927 700TDEXOP61240WB-LED927 700TDEXOP61260WB-LED927 700TDEXOP61220WB-LED930 700TDEXOP61230WB-LED930 700TDEXOP61240WB-LED930 700TDEXOP61260WB-LED930 700TDEXOP61220WB-LED935 700TDEXOP61230WB-LED935 700TDEXOP61240WB-LED935 700TDEXOP61260WB-LED935 700TDEXOP62420WB-LED927 700TDEXOP62430WB-LED927 700TDEXOP62440WB-LED927 700TDEXOP62460WB-LED927 700TDEXOP62420WB-LED930 700TDEXOP62430WB-LED930 700TDEXOP62440WB-LED930 700TDEXOP62460WB-LED930 700TDEXOP62420WB-LED935 700TDEXOP62430WB-LED935 700TDEXOP62440WB-LED935 700TDEXOP62460WB-LED935 700TDEXOP63620WB-LED927 700TDEXOP63630WB-LED927 700TDEXOP63640WB-LED927 700TDEXOP63660WB-LED927 700TDEXOP63620WB-LED930 700TDEXOP63630WB-LED930 700TDEXOP63640WB-LED930 700TDEXOP63660WB-LED930 700TDEXOP63620WB-LED935 700TDEXOP63630WB-LED935 700TDEXOP63640WB-LED935 700TDEXOP63660WB-LED935 700TDEXOP64820WB-LED927 700TDEXOP64830WB-LED927 700TDEXOP64840WB-LED927 700TDEXOP64860WB-LED927 700TDEXOP64820WB-LED930 700TDEXOP64830WB-LED930 700TDEXOP64840WB-LED930 700TDEXOP64860WB-LED930 700TDEXOP64820WB-LED935 700TDEXOP64830WB-LED935 700TDEXOP64840WB-LED935 700TDEXOP64860WB-LED935 700TDEXOP61220WG-LED927 700TDEXOP61230WG-LED927 700TDEXOP61240WG-LED927 700TDEXOP61260WG-LED927 700TDEXOP61220WG-LED930 700TDEXOP61230WG-LED930 700TDEXOP61240WG-LED930 700TDEXOP61260WG-LED930 700TDEXOP61220WG-LED935 700TDEXOP61230WG-LED935 700TDEXOP61240WG-LED935 700TDEXOP61260WG-LED935 700TDEXOP62420WG-LED927 700TDEXOP62430WG-LED927 700TDEXOP62440WG-LED927 700TDEXOP62460WG-LED927 700TDEXOP62420WG-LED930 700TDEXOP62430WG-LED930 700TDEXOP62440WG-LED930 700TDEXOP62460WG-LED930 700TDEXOP62420WG-LED935 700TDEXOP62430WG-LED935 700TDEXOP62440WG-LED935 700TDEXOP62460WG-LED935 700TDEXOP63620WG-LED927 700TDEXOP63630WG-LED927 700TDEXOP63640WG-LED927 700TDEXOP63660WG-LED927 700TDEXOP63620WG-LED930 700TDEXOP63630WG-LED930 700TDEXOP63640WG-LED930 700TDEXOP63660WG-LED930 700TDEXOP63620WG-LED935 700TDEXOP63630WG-LED935 700TDEXOP63640WG-LED935 700TDEXOP63660WG-LED935 700TDEXOP64820WG-LED927 700TDEXOP64830WG-LED927 700TDEXOP64840WG-LED927 700TDEXOP64860WG-LED927 700TDEXOP64820WG-LED930 700TDEXOP64830WG-LED930 700TDEXOP64840WG-LED930 700TDEXOP64860WG-LED930 700TDEXOP64820WG-LED935 700TDEXOP64830WG-LED935 700TDEXOP64840WG-LED935 700TDEXOP64860WG-LED935 700TDEXOP61220WW-LED927 700TDEXOP61230WW-LED927 700TDEXOP61240WW-LED927 700TDEXOP61260WW-LED927 700TDEXOP61220WW-LED930 700TDEXOP61230WW-LED930 700TDEXOP61240WW-LED930 700TDEXOP61260WW-LED930 700TDEXOP61220WW-LED935 700TDEXOP61230WW-LED935 700TDEXOP61240WW-LED935 700TDEXOP61260WW-LED935 700TDEXOP62420WW-LED927 700TDEXOP62430WW-LED927 700TDEXOP62440WW-LED927 700TDEXOP62460WW-LED927 700TDEXOP62420WW-LED930 700TDEXOP62430WW-LED930 700TDEXOP62440WW-LED930 700TDEXOP62460WW-LED930 700TDEXOP62420WW-LED935 700TDEXOP62430WW-LED935 700TDEXOP62440WW-LED935 700TDEXOP62460WW-LED935 700TDEXOP63620WW-LED927 700TDEXOP63630WW-LED927 700TDEXOP63640WW-LED927 700TDEXOP63660WW-LED927 700TDEXOP63620WW-LED930 700TDEXOP63630WW-LED930 700TDEXOP63640WW-LED930 700TDEXOP63660WW-LED930 700TDEXOP63620WW-LED935 700TDEXOP63630WW-LED935 700TDEXOP63640WW-LED935 700TDEXOP63660WW-LED935 700TDEXOP64820WW-LED927 700TDEXOP64830WW-LED927 700TDEXOP64840WW-LED927 700TDEXOP64860WW-LED927 700TDEXOP64820WW-LED930 700TDEXOP64830WW-LED930 700TDEXOP64840WW-LED930 700TDEXOP64860WW-LED930 700TDEXOP64820WW-LED935 700TDEXOP64830WW-LED935 700TDEXOP64840WW-LED935 700TDEXOP64860WW-LED935
California Residents: Prop 65 regulations
Exo 6 Inch LED Pendant Availability
All combinations for this product are listed below.
Related Searches and Products
Related Products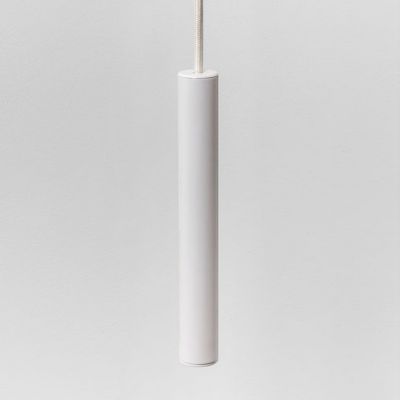 The thin cylindrical profile the Ariana LED Pendant ...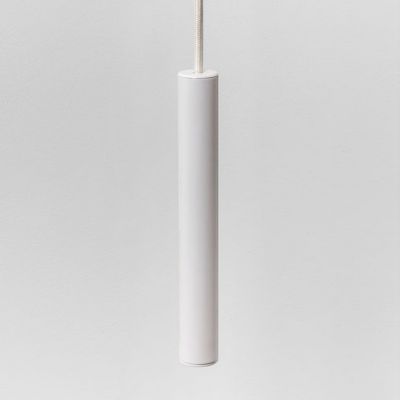 Description:
The thin cylindrical profile the Ariana LED Pendant from Astro Lighting provides a clean, minimalist design that plays well with contemporary décor. The smooth aluminum cylinder descends from a clean cable, ending in a powerful, environmentally and wallet-friendly LED downlight ...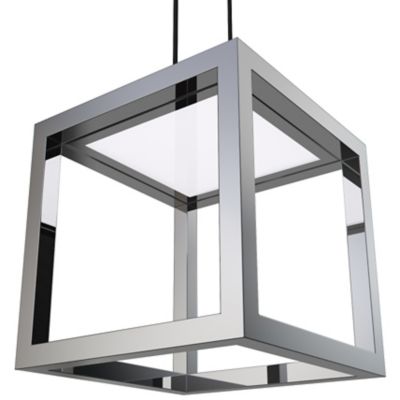 The Blackjack Lighting Boxer LED Pendant takes advantage ...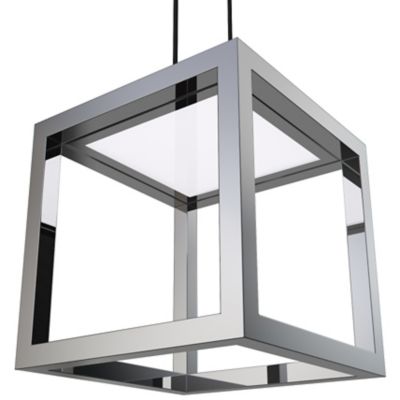 Description:
The Blackjack Lighting Boxer LED Pendant takes advantage of the perfect symmetry of the cube, playing with spatial minimalism and geometry with a square metal frame. Discreetly hidden in the top of each open frame is an ultra-thin LED panel, ...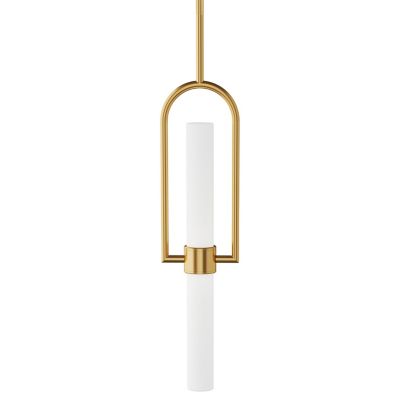 Elevate the ambiance of your favorite space with ...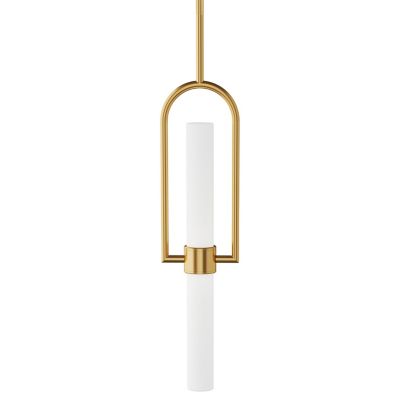 Description:
Elevate the ambiance of your favorite space with the Calumn LED Mini Pendant from Tech Lighting. Elegant and minimalist, this piece draws attention with a beautiful contrast of materials. A rounded top drops a thin metal bar that gracefully splits ...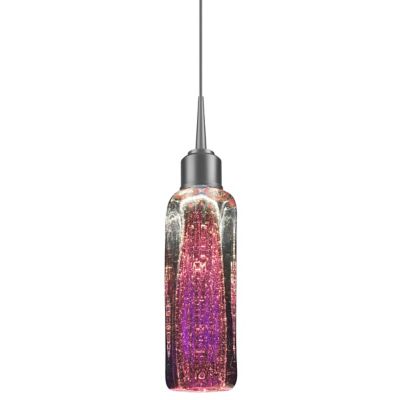 Do some California Dreaming under the Bruck Lighting ...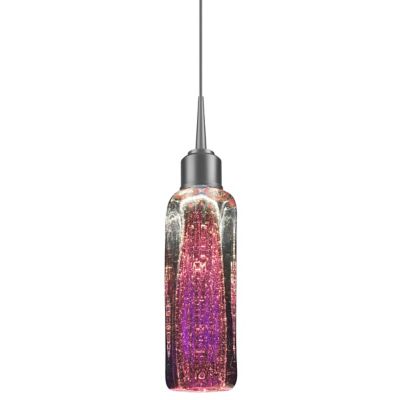 Description:
Do some California Dreaming under the Bruck Lighting Capella LED Pendant, a hanging light with a simple cable and base that highlight a thick, striking shade with complex and colorful glass created by Kent Kahlen. Small bubbles in the glass ...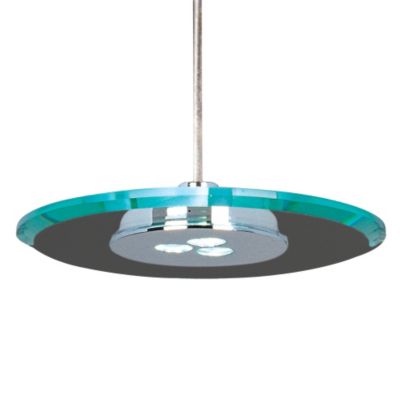 Subtle and sleek, the ET2 Hagen LED Pendant ...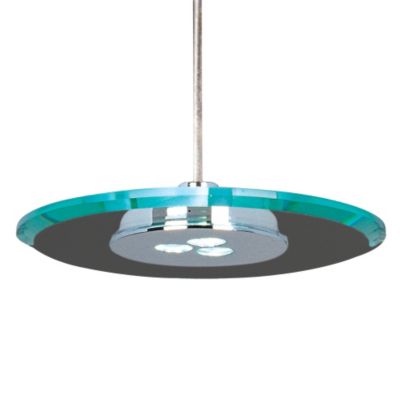 Description:
Subtle and sleek, the ET2 Hagen LED Pendant is a thin disk of clear beveled glass suspended from barely visible strands of filament. The disk holds a cool LED light that plays across the surface of the glass and culminates ...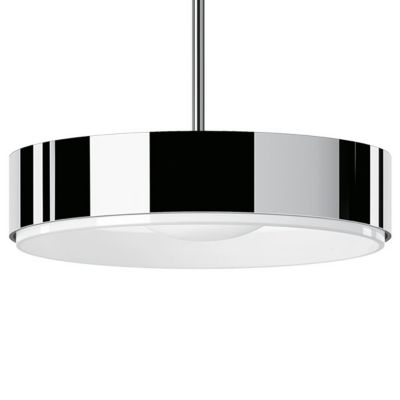 Part of a collection specifically designed around the ...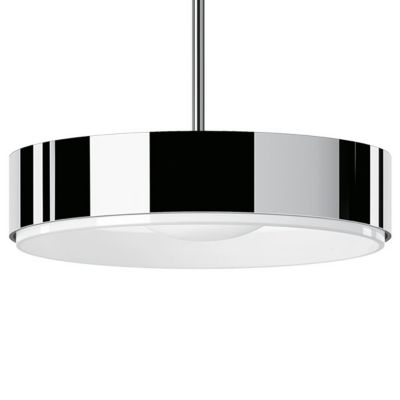 Description:
Part of a collection specifically designed around the LED light source, the Bega Limburg 56562 LED Pendant features a small drum shade with two light intensities. Bega's propriety LED modules sit within an Opal blown glass diffuser, sending a seamless ...
YOU'RE CURRENTLY VIEWING