$63600 - $1,16000 $795.00 - $1,450.00
Learn More About Entryway & Foyer Rugs
Why We Love Entryway & Foyer Rugs
A decorative floor covering in the entryway creates an inviting welcome to your guests and it can also help keep elements from outdoors where they belong...outdoors. Whether you choose a large area rug or a slim welcome mat for your entryway and foyer area, you'll be surprised how a simple accent can add noticeable character to the room. This collection of modern rug designs feature the finest materials in a number of unique patterns and color options that are guaranteed to make a contemporary statement in your entry.
Often overlooked as a decorating element, a rug or floor covering has the ability to serve a functional purpose and put your sense of style on display as soon as guests enter your home. It may not have as much of an impact as an overhead chandelier, but it helps to bring the room's design together. And when paired with other entryway accents, you'll love having a well-designed rug in the space.
A Foyer Rug for Every Style
Rugs are offered in a number of different styles to try to best fit in with your existing entryway decor. Whether you have a colorful entryway or one with sleek, stainless steel features, you are sure to find a rug in this assortment that will blend right in. With her exceptional use of vinyl in rugs and other textiles, we are loving the offering from Sandy Chilewich. Designs like the Bold Stripe Shag Indoor / Outdoor Mat and the Skinny Stripie Shag Door Mat are ideal near the front door, where they can keep debris from entering other areas of the home. And if you prefer a radiant splash of color in your foyer, you are sure to appreciate the designs from Nanimarquina. Nanimarquina combines high-quality design with handcrafted elegance and vibrant color patterns.
Choosing the Best Entryway & Foyer Rugs
Depending on the size and layout of your entry area, you'll variety of rug selections will differ. For instance, large foyer areas are best suited with area rugs while more compact entryways are best fitted with skinnier, runner rugs. Begin your search by first measuring the space where you plan to lay a rug. Remember to measure for length and width to find the perfect size for the room. Next, you should refine your options by color, materials used and other important design features including if the floor covering is safe for the washing machine and indoor/outdoor use. Every entryway can benefit from the addition of a doormat, but introducing an area rug or runner rug to the space can really help tie its design together. If you have any questions about the entryway and foyer rugs featured here, please call our home decor experts at 877.445.4486.
Other Considerations
You'll want to pair your rug with other home furnishings and furniture for the entryway. Consider an occasional table next to the front door or provide your guests with an elegant place to hang their coat with a standing or wall-mounted coat rack. Finally, if you don't see the rug design you are looking for in this assortment, you'll want to check out the full collection of rugs and floor coverings for more options you can use in the foyer or any room of the home.
Related Products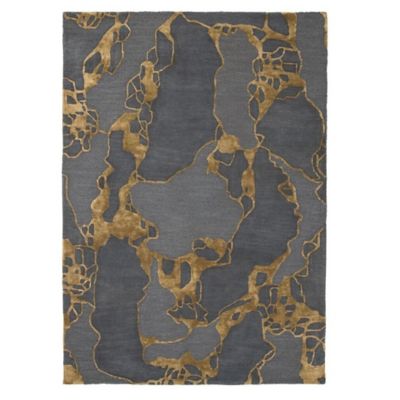 A sterling example of Linie Design's philosophy of ...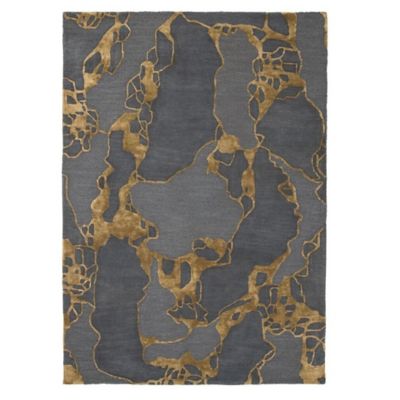 Description:
A sterling example of Linie Design's philosophy of turning natural fibers into eco-friendly designs. The Arco Rug is hand-tufted with a mix of wool and viscose in India. A dynamic, geological surface pattern calls richly-veined minerals to mind, while the ...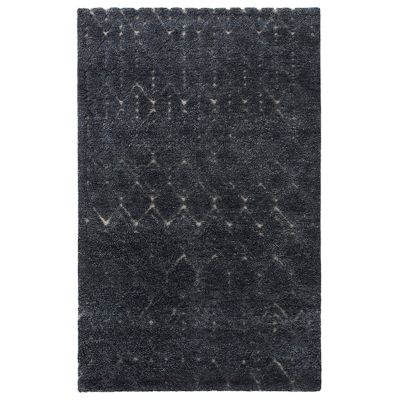 While brand new, the Gan Rugs Bereber Rug ...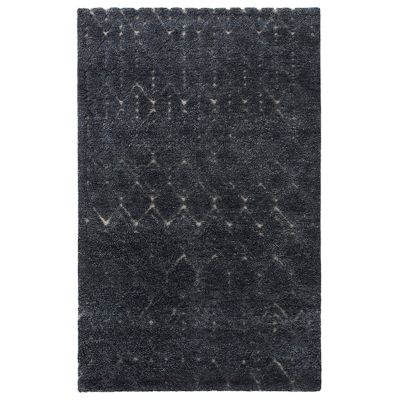 Description:
While brand new, the Gan Rugs Bereber Rug has an authentic aged feel courtesy of the tie-dyed New Zealand wool yarns used to make it, as well as the painstaking hand knotted construction. The rich earth tones of the available ...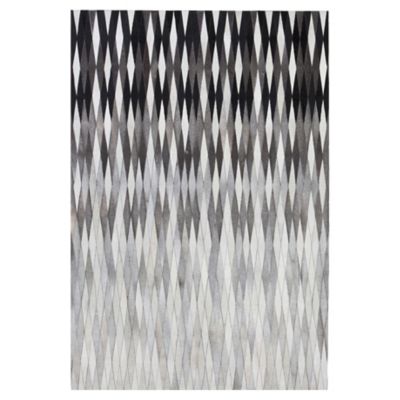 The perfect piece on which to hold court ...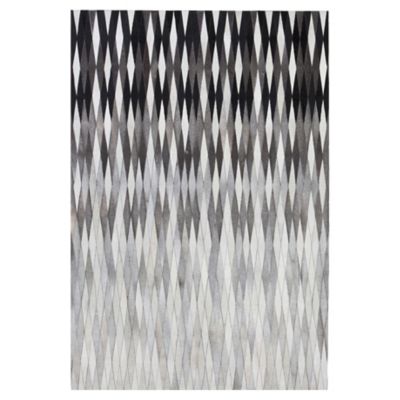 Description:
The perfect piece on which to hold court in modern interiors. The Linie Design Dynasty Rug has a lovely harlequin pattern in gradated shades of grey, all made out of woven cowhide. The seamless weave is perfectly smooth and soft ...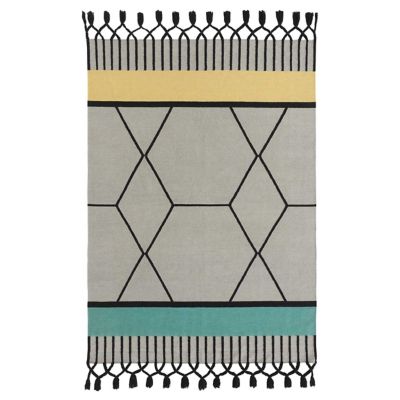 Give your space a little Peruvian spice with ...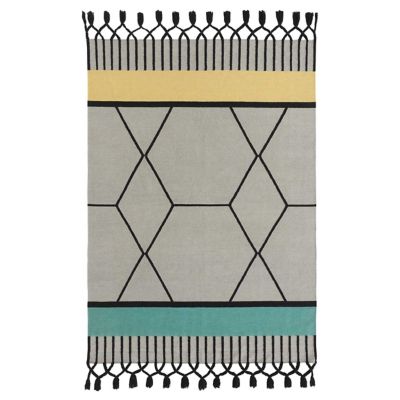 Description:
Give your space a little Peruvian spice with the Gan Rugs Lima Rug. The simple geometry and soft grey color is punctuated by thick green and yellow stripes. Part of the pattern on the body of the rug flows seamlessly ...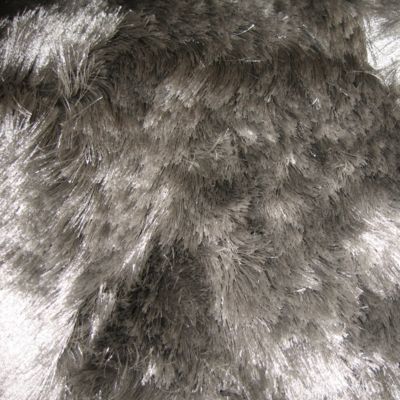 A rug that begs for bare feet. The ...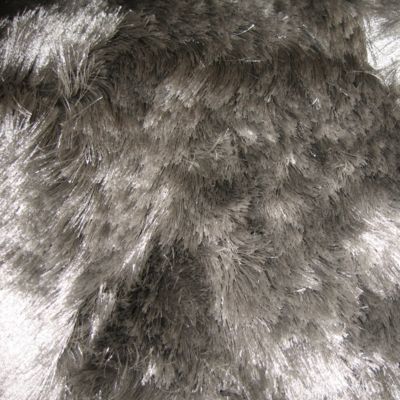 Description:
A rug that begs for bare feet. The Linie Design Maltino Rug uses fine polyester yarns and a lengthy pile to create its luxurious, toe-caressing texture. The silky material--available in an array of colors--also has a subtle sheen to add ...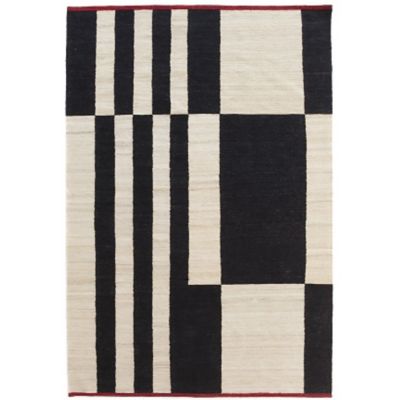 The Nanimarquina Melange Stripes 1 Rug is a ...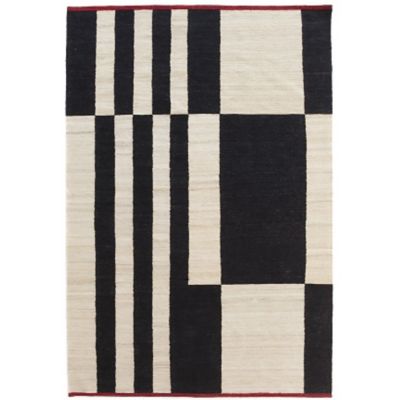 Description:
The Nanimarquina Melange Stripes 1 Rug is a modernized take on traditional kilim style rugs. Hand woven out of 100% hand spun Afghan wool, the rug features an eye-catching block pattern. The color palette--alternating black and white, with rich red ...