Modern Office Desk Accessories
Learn More About Desk and Office Accessories
Why We Love Desk & Office Accessories
Okay, while we can't guarantee these modern office accessories will get you noticed by the bigwigs, we can say with confidence that they will make work a lot more fun. These super fun items combine work and play, encouraging creativity with their elevated humor. Some are top "on the fashion edge" technological inventions that make work easier, not to mention more interesting. Many of these contemporary desk accessories are top sellers, too.
Read More
Where Modern Desk & Office Accessories Work Best
These great toys, er, tools for the work environment are great to have on hand at the business office or the home office, providing a solution to daily functions while putting a smile on your face (associates will wonder if you're going on vacation as you're sharpening your pencil with a pig snout or taking notes with a grassy pad of paper). And of course these make really cool gifts for work buddies and friends. Try adding a few stainless steel desktop accessories from Blomus and keep your business or home office organized with waste bins and pen holders from Essey.
Other Great Options
If you enjoy these unique desk and office accessories, the selection of personal accessories are right up your alley. "All work and no play..." didn't become a saying for no reason. And if you are looking for a place for these office accessories, don't forget to check out the selection of available modern office furniture from well known brands like BDI Furniture and Gus Modern.
Show Less
Related Products
A re-imagining of the traditional bookstand by anti-design ...
Description:
A re-imagining of the traditional bookstand by anti-design designers Donato D'Urbino and Paolo Lomazzi (who, with Gionatan De Pas, created the ultra famous 1967 "Blow" inflatable armchair). They decided to create a shiny surface full of devilish flames that's suitable ...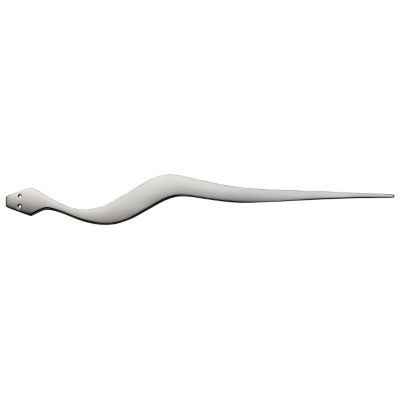 The Alessi Bis Paper Knife takes its name ...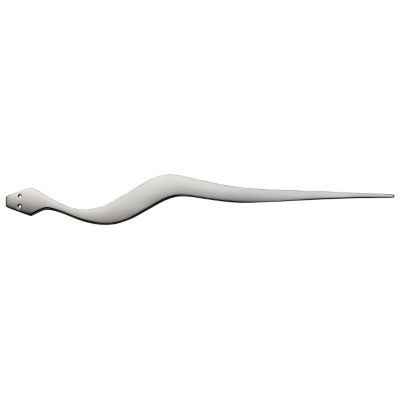 Description:
The Alessi Bis Paper Knife takes its name from the Italian (in the Lombard dialect) for snake. Indeed, this sleek, slithery stainless steel letter opener presents a graphic, almost tribal-looking depiction of a serpent. It is the latest addition to ...