$852.00 - $1,324.00
+ FREE SHIPPING
Variations
Select Light Option (19) :

Etched Chiclet

Etched Chiclet

Etched Chiclet

Clear Cylinder

Half-Etched Cylinder

Crystal Ladder Light

Half-Etched Sphere

Crystal Chiclet

Ball

Wings

Crystal Oval

Drum

Crystal Teardrop

Reflector

Crystal Rod

Etched Rod

White Tapered Bell

Gray Tapered Bell

Amber Tapered Bell

Crystal Double Rod

Etched Double Rod
Shipping surcharge
: (Why?)
Key Features
Modern energy-efficient lighting in a sleek, customizable package. The Suspenders 18" Staggered Bar LED Wall Sconce by SONNEMAN Lighting features 5 symmetrically-spaced luminaires that suspend (via 6" and 12" Luminaire Hangers and an 18" Power Bar) at different heights from a wall-mounted Power Feed with an outlet box mounted transformer. Many luminaire options are available, each with a lighting effect that is as unique as it is useful.
SONNEMAN - A Way of Light is the namesake of founder and lighting designer Robert Sonneman. It was formed to create contemporary lighting that best exemplifies today's cosmopolitan American style. Sonneman Lighting fixtures are elegant and refined, decidedly modern yet clearly influenced by classic 20th century period styles.
The Suspenders 18" Staggered Bar LED Wall Sconce is available with the following:
Details:
Outlet box transformer
Wall mounted power feed
18" power bar
6" and 12" luminaire hangers
Allows 30-foot run in any direction from existing power feed
Designed by Robert Sonneman
Awards: IIDA/HD Product Design Award (2016)
Material: Metal
Dimmable when used with Electronic low voltage (ELV) dimmer dimmers(not included)
ADA compliant
UL Listed
Assembly Required
Warranty: 1 Year
Made In China
Options:
Finish: Satin Black, Bright Satin Aluminum
Light Option: Clear Cylinder, Half-Etched Cylinder, Crystal Ladder Light, Half-Etched Sphere, Crystal Chiclet, Etched Chiclet, Ball, Wings, Crystal Oval, Drum, Crystal Teardrop, Reflector, Crystal Rod, Etched Rod, White Tapered Bell, Gray Tapered Bell, Amber Tapered Bell, Crystal Double Rod, Etched Double Rod
Compare Brightness:
Lumens
The amount of light that comes from a bulb, which has commonly been measured in watts. The more lumens, the brighter the bulb.
Wattage
A measurement of the power delivered to a component of an electric circuit (allowing a one-ampere current to flow through the component under the pressure of 1 volt.)
Bulb Shape
Bulb shapes are denoted with a letter, which describes the shape, and a number, which indicates the size. The number indicates the diameter of the light bulb at its widest part in eighths of an inch.
Base
The part of the bulb that connects to the fixture and its power supply. Bulb bases are denoted with the letter E, and a number which indicates the diameter of the bulb base at its widest part in millimeters.
Voltage
Indicates how much voltage a bulb can accept via the fixture it's installed in.
Light Color Temperature
The relative color from a light source, measured on the Kelvin temperature scale. Warm light is lower in color temperature (2700-3000 K) and cool, blue light is higher (5000 K).
Average Rated Life
The average amount time that a bulb is expected to last.
CRI
CRI = color rendering index. This number, which can go from 0 to 100, measures the ability of a light or bulb accurately renders colors. The higher the number, the better, with most quality bulbs these days measuring at least in the 80s.
Dimensions:
Backplate: Depth 3", Diameter 5"
Fixture: Width 18"
Minimum: Hanging Length 12"
Manufacturer IDs: view
S1N18K-JFXXXX98-CL01 S1N18K-JFXXXX98-CL02 S1N18K-JFXXXX98-CL03 S1N18K-JFXXXX62-RP01 S1N18K-JFXXXX62-RP02 S1N18K-JFXXXX62-RP03 S1N18S-JFXXXX62-RP02 S1N18S-JFXXXXA3-RP13 S1N18S-JFXXXX28-LL01 S1N18S-JFXXXX62-RP03 S1N18S-JFXXXX62-RP17 S1N18S-JFXXXX98-CL01 S1N18S-JFXXXX62-RP11 S1N18S-JFXXXX62-RP15 S1N18S-JFXXXX98-CL02 S1N18S-JFXXXX62-RP16 S1N18S-JFXXXX62-RP04 S1N18S-JFXXXX62-RP06 S1N18S-JFXXXXA3-RP12 S1N18S-JFXXXX62-RP08 S1N18S-JFXXXXA3-RP14 S1N18S-JFXXXX62-RP18 S1N18S-JFXXXX62-RP01 S1N18S-JFXXXX62-RP19 S1N18S-JFXXXX98-CL03 S1N18K-JFXXXXA3-RP13 S1N18K-JFXXXX28-LL01 S1N18K-JFXXXX62-RP17 S1N18K-JFXXXX62-RP11 S1N18K-JFXXXX62-RP15 S1N18K-JFXXXX62-RP16 S1N18K-JFXXXX62-RP04 S1N18K-JFXXXX62-RP06 S1N18K-JFXXXXA3-RP12 S1N18K-JFXXXX62-RP08 S1N18K-JFXXXXA3-RP14 S1N18K-JFXXXX62-RP18 S1N18K-JFXXXX62-RP19
California Residents: Prop 65 regulations
Suspenders 18" Staggered Bar LED Wall Sconce Availability
All combinations for this product are listed below.
Related Searches and Products
Related Products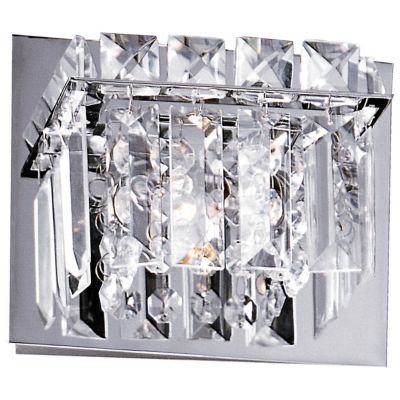 The ET2 Bangle Wall Sconce No. E23251 adorns ...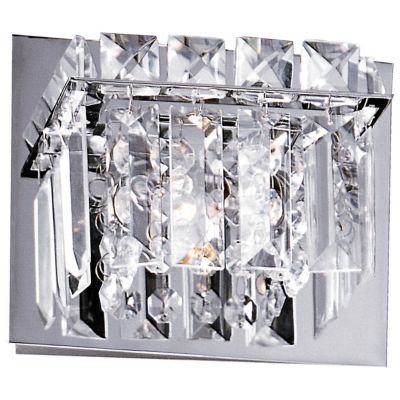 Description:
The ET2 Bangle Wall Sconce No. E23251 adorns modern spaces like a petite piece of fine jewelry. Set against a gleaming Polished Chrome metal base, the shade is composed of numerous cuts and layers of crystal: rows of square and ...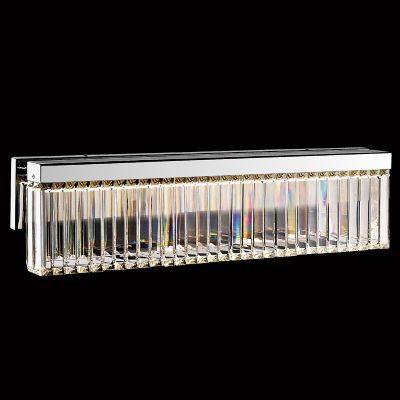 Basking in the limelight. The Broadway Wall Sconce ...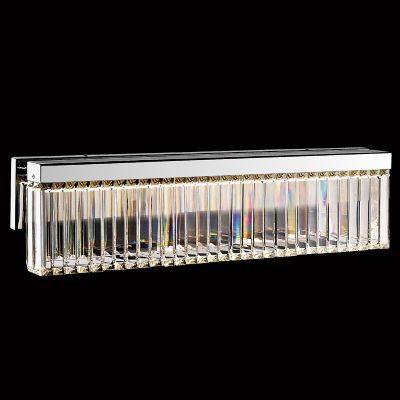 Description:
Basking in the limelight. The Broadway Wall Sconce by Avenue Lighting holds the stage with its ultra-modern elegance and discernable charm. Its rectangular body with fluted details adds architectural value to living rooms, bedrooms, or dining halls. This shade is ...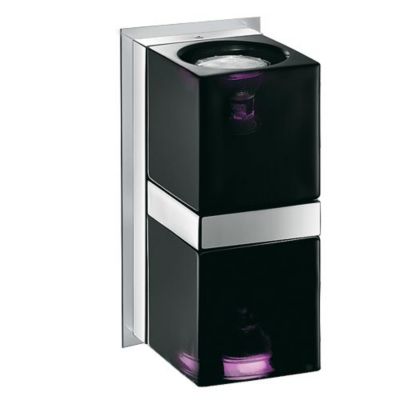 It™s a piece that can be described with ...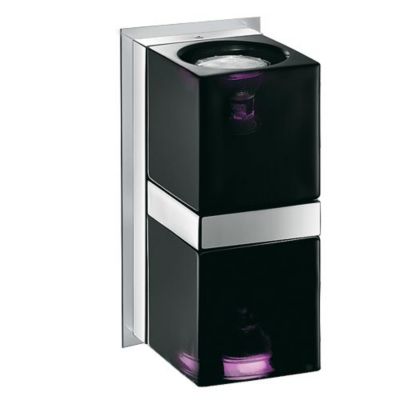 Description:
It™s a piece that can be described with one word: slick. The Cubetto 2-Light Wall Sconce from Fabbian is sharp contemporary Italian design created by the studio Pamio Design, a company renowned for their high-quality glass work. Two molten casted ...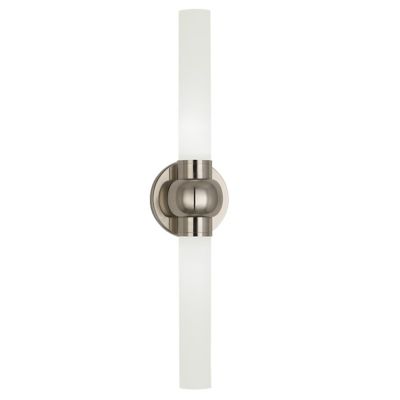 Complement your home decor with the retro styling ...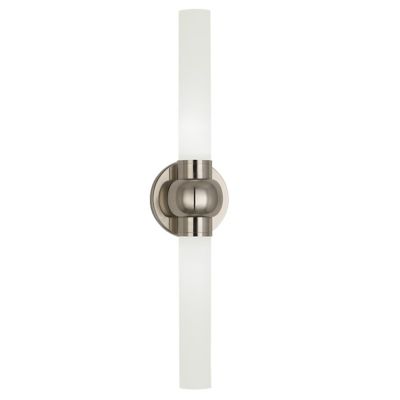 Description:
Complement your home decor with the retro styling of the Daphne LED Wall Sconce from Robert Abbey. Inspired by mid-century modern designs, this fixture features a circular wall mount that holds a rounded holster at its center. Slender frosted white ...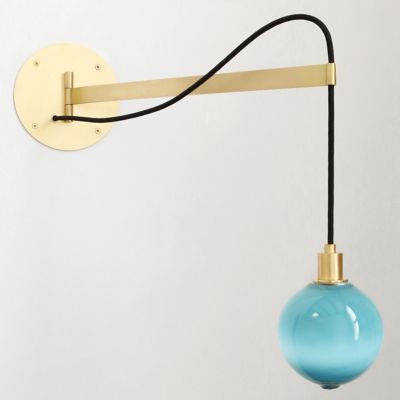 The Drape Wall Sconce by SkLO is a ...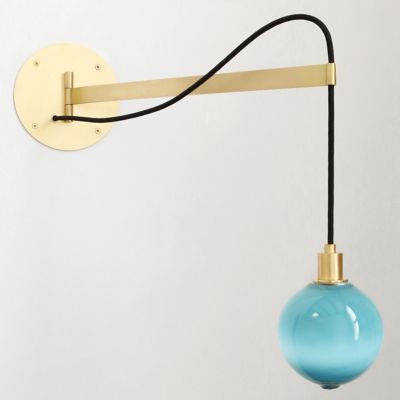 Description:
The Drape Wall Sconce by SkLO is a striking and modern piece from designer duo Karen Gilbert and Paul Pavlak. Focused on the skill and tradition of handblown Czech glasswork, the designers created a minimal fixture showcasing a natural hand-formed ...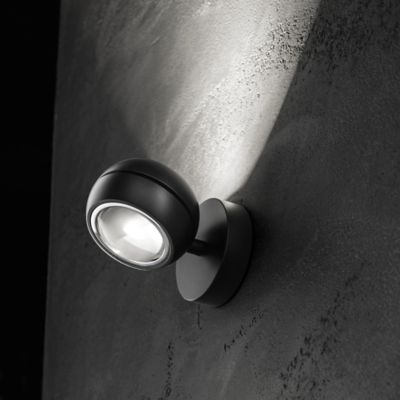 Every mood and task is perfectly illuminated by ...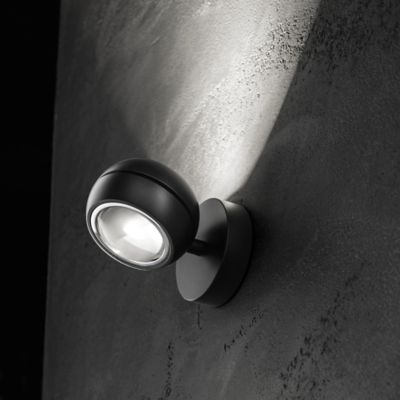 Description:
Every mood and task is perfectly illuminated by the futuristic design of the Nautilus LED Mini Wall Sconce from LODES. Designer Andrea Tosetto works his magic by infusing this piece with contemporary Italian sophistication and cutting-edge technology. Its silhouette is ...
YOU'RE CURRENTLY VIEWING