Key Features
Bringing high-quality and luxury at its finest is the Spitfire Ceiling Fan by Fanimation. It offers a unique and clean design along with smooth edged craftsmanship to provide an excellent presentation. It offers a variety of soothing, soft-tone finishes along with well-blended fan blades that will look elegantly throughout all contemporary homes. It features innovative technology with its three speed for both forward and reverse direction. The style that this fan provides is well rounded and suitable for all areas in a house hold to provide a cool and comfortable breeze.
Back in 1984, Tom Frampton founded Fanimation in his garage in Pasadena, CA, with three ceiling fans. Today, based in Indianapolis, IN, Fanimation currently offers a range of more than 60 ceiling fans, table fans and floor fans. All employ the latest motor technology on the inside and distinctive designs, blade shapes and materials on the outside.
The Spitfire Ceiling Fan is available with the following:
Details:
Material: Metal/Wood
Number of Blades: 3
Blade Pitch: 21 degrees
Motor Type: AC
Motor Size: 188 x 25
Fan Speeds Forward/Reverse: 3
Control Included: Handheld
Reverse switch on Control
Installation Type: Standard/With Downrod
Sloped ceiling adaptable (19)
UL Listed Damp
Made In China
Options:
Fan Blade Finish: Black, Dark Walnut, Natural, Weathered Wood, Wiskey Wood, Brushed Nickel, Washed White, Driftwood
Fan Body Finish: Black, Brushed Nickel, Brushed Satin Brass, Dark Bronze, Matte Greige, Galvanzied, Matte White, Driftwood
Fan Blade Span (inches): 48, 60
Light Option: No Light, LED
Lighting:
18 Watt (1400 Lumens) 120 Volt Integrated LED: CRI: 90 Color Temp: 3000K
Compare Brightness:
Lumens
The amount of light that comes from a bulb, which has commonly been measured in watts. The more lumens, the brighter the bulb.
Wattage
A measurement of the power delivered to a component of an electric circuit (allowing a one-ampere current to flow through the component under the pressure of 1 volt.)
Bulb Shape
Bulb shapes are denoted with a letter, which describes the shape, and a number, which indicates the size. The number indicates the diameter of the light bulb at its widest part in eighths of an inch.
Base
The part of the bulb that connects to the fixture and its power supply. Bulb bases are denoted with the letter E, and a number which indicates the diameter of the bulb base at its widest part in millimeters.
Voltage
Indicates how much voltage a bulb can accept via the fixture it's installed in.
Light Color Temperature
The relative color from a light source, measured on the Kelvin temperature scale. Warm light is lower in color temperature (2700-3000 K) and cool, blue light is higher (5000 K).
Average Rated Life
The average amount time that a bulb is expected to last.
CRI
CRI = color rendering index. This number, which can go from 0 to 100, measures the ability of a light or bulb accurately renders colors. The higher the number, the better, with most quality bulbs these days measuring at least in the 80s.
Dimensions:
Canopy: Height 2.2", Diameter 7.09"
Fixture: Hanging Length 12", 13.71", Blade Diameter 48", 60"
Click for this product's energy information.
Manufacturer IDs: view
FP6721BBL-48BL FP6721BBL-48BL-LK FP6721BBL-60BL FP6721BBL-60BL-LK FP6721BBN-48BL FP6721BBN-48BL-LK FP6721BBN-60BL FP6721BBN-60BL-LK FP6721BBS-48BL FP6721BBS-48BL-LK FP6721BBS-60BL FP6721BBS-60BL-LK FP6721BGZ-48BL FP6721BGZ-48BL-LK FP6721BGZ-60BL FP6721BGZ-60BL-LK FP6721BMW-48BL FP6721BMW-48BL-LK FP6721BMW-60BL FP6721BMW-60BL-LK FP6721BBL-48DWA FP6721BBL-48DWA-LK FP6721BBL-60DWA FP6721BBL-60DWA-LK FP6721BBN-48DWA FP6721BBN-48DWA-LK FP6721BBN-60DWA FP6721BBN-60DWA-LK FP6721BDZ-48DWA FP6721BDZ-48DWA-LK FP6721BDZ-60DWA FP6721BDZ-60DWA-LK FP6721BGZ-48DWA FP6721BGZ-48DWA-LK FP6721BGZ-60DWA FP6721BGZ-60DWA-LK FP6721BMW-48DWA FP6721BMW-48DWA-LK FP6721BMW-60DWA FP6721BMW-60DWA-LK FP6721BBL-48N FP6721BBL-48N-LK FP6721BBL-60N FP6721BBL-60N-LK FP6721BBN-48N FP6721BBN-48N-LK FP6721BBN-60N FP6721BBN-60N-LK FP6721BDZ-48N FP6721BDZ-48N-LK FP6721BDZ-60N FP6721BDZ-60N-LK FP6721BGZ-48N FP6721BGZ-48N-LK FP6721BGZ-60N FP6721BGZ-60N-LK FP6721BMW-48N FP6721BMW-48N-LK FP6721BMW-60N FP6721BMW-60N-LK FP6721BBL-48WE FP6721BBL-48WE-LK FP6721BBL-60WE FP6721BBL-60WE-LK FP6721BBN-48WE FP6721BBN-48WE-LK FP6721BBN-60WE FP6721BBN-60WE-LK FP6721BGR-48WE FP6721BGR-48WE-LK FP6721BGR-60WE FP6721BGR-60WE-LK FP6721BGZ-48WE FP6721BGZ-48WE-LK FP6721BGZ-60WE FP6721BGZ-60WE-LK FP6721BMW-48WE FP6721BMW-48WE-LK FP6721BMW-60WE FP6721BMW-60WE-LK FP6721BBL-48WK FP6721BBL-48WK-LK FP6721BBL-60WK FP6721BBL-60WK-LK FP6721BBS-48WK FP6721BBS-48WK-LK FP6721BBS-60WK FP6721BBS-60WK-LK FP6721BGZ-48WK FP6721BGZ-48WK-LK FP6721BGZ-60WK FP6721BGZ-60WK-LK FP6721BMW-48WK FP6721BMW-48WK-LK FP6721BMW-60WK FP6721BMW-60WK-LK FP6721BBN-48BN FP6721BBN-48BN-LK FP6721BBN-60BN FP6721BBN-60BN-LK FP6721BBL-48WW FP6721BBL-48WW-LK FP6721BBL-60WW FP6721BBL-60WW-LK FP6721BMW-48WW FP6721BMW-48WW-LK FP6721BMW-60WW FP6721BMW-60WW-LK FP6721BDF-48DF FP6721BDF-48DF-LK FP6721BDF-60DF FP6721BDF-60DF-LK
California Residents: Prop 65 regulations
Spitfire Ceiling Fan Availability
All combinations for this product are listed below.
Related Searches and Products
Related Products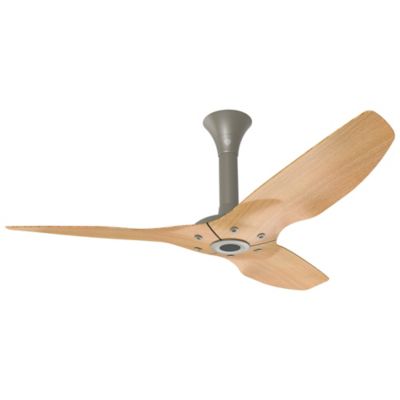 Introducing the Haiku Caramel Standard Mount Outdoor Ceiling ...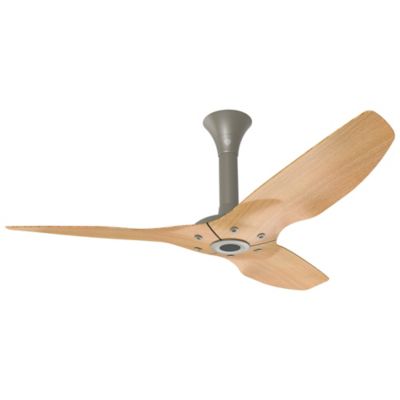 Description:
Introducing the Haiku Caramel Standard Mount Outdoor Ceiling Fan by Big Ass Fans, a stylish, high-end option for patio and deck cooling needs. Three handcrafted caramel airfoils gently push air around while a patented energy-efficient motor ensures constant, comforting silence. ...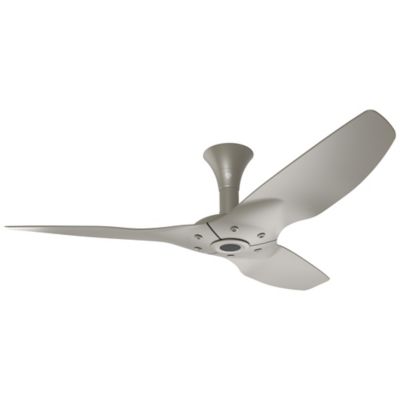 The Haiku Monochrome Low Profile Outdoor Ceiling Fan ...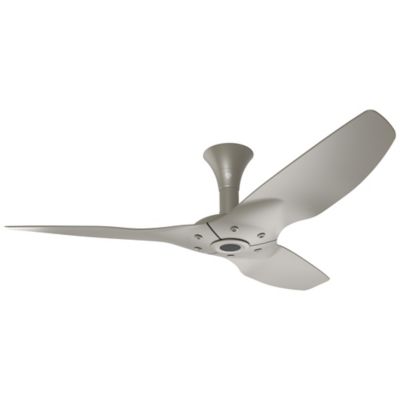 Description:
The Haiku Monochrome Low Profile Outdoor Ceiling Fan by Big Ass Fans is a modern and sleek design that creates a comfortable environment on patios and porches. Resisting the elements with premium materials, this piece has a patented EC-Motor for ...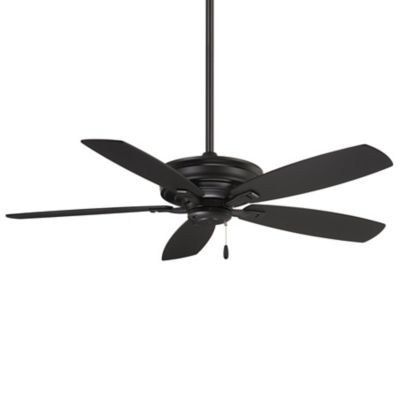 Timelessly elegant, modernly functional. The Minka Aire Kafe ...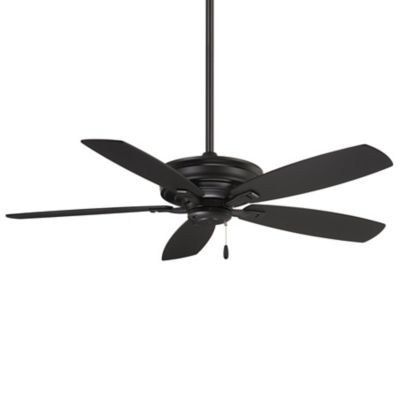 Description:
Timelessly elegant, modernly functional. The Minka Aire Kafe Ceiling Fan brings an upgrade to the world's most classic fan design, now fully loaded with the motor functionality needed to power wide-space rooms and commercial settings. The Kafe Ceiling Fan propels ...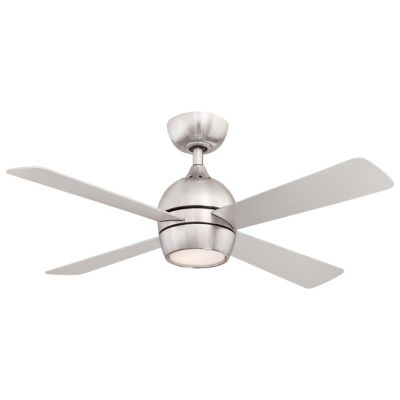 Accent your interior spaces with a tasteful addition ...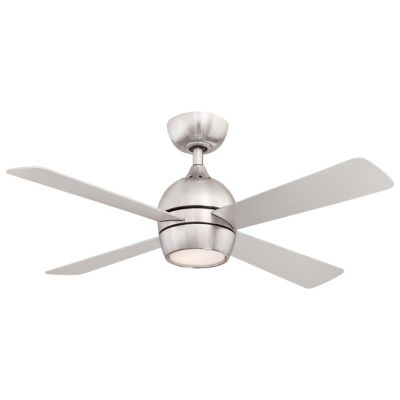 Description:
Accent your interior spaces with a tasteful addition using the Kwad Ceiling Fan by Fanimation Fans. A rounded canopy sends down a short stem to a larger housing, setting a four-bladed fan slightly above a downward-facing LED kit integrated into ...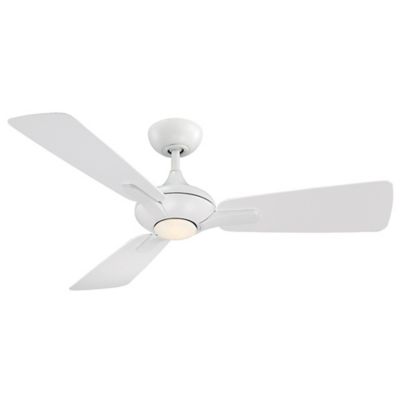 Making your room - the Island of the ...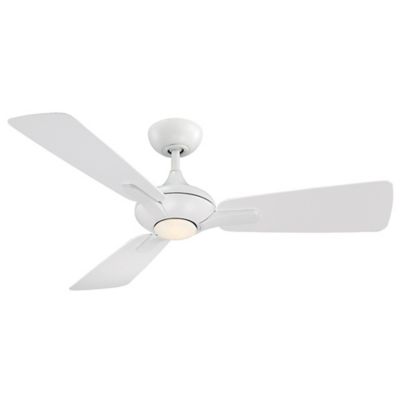 Description:
Making your room - the Island of the Winds. The Mykonos Smart Ceiling Fan by Modern Forms names after its Greek island namesake brings minimal style and maximum functionality to any space. Designed for transitional spaces, this ceiling fan runs ...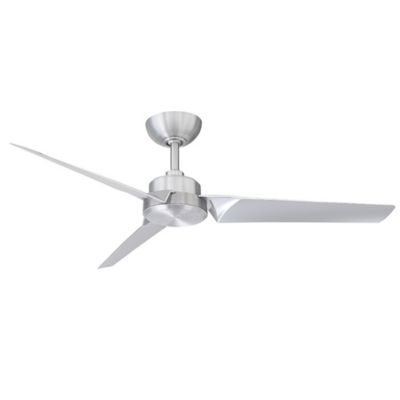 The Roboto Smart Ceiling Fan is an energy-efficient ...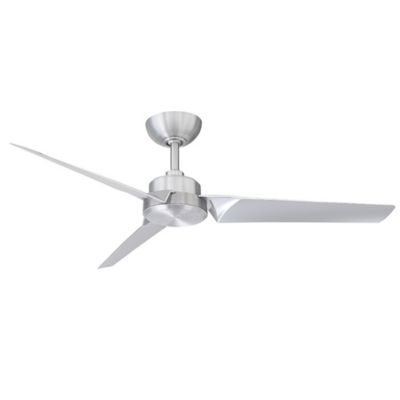 Description:
The Roboto Smart Ceiling Fan is an energy-efficient fan that is flexible to go in outdoor or indoor spaces. Its DC motor is sound-proof that swiftly rotates the blades silently and seventy percent more energy-efficient than the standard AC engine. ...
YOU'RE CURRENTLY VIEWING