Why We Love Modern Furniture
In addition to providing a useful function, furniture has the ability to convey its owner's sense of style and overall personality. Contemporary furniture ranges from clean and minimalist to the vibrant and exciting high style of designer Italian furniture. These varying aesthetics--as well as a focus on sustainability and experimentation with new materials and technologies during the design and manufacturing process--perfectly reflect modern sensibilities. The style, strength and overall quality of these chairs, sofas, tables, and beds mean that they are designed to last a lifetime and beyond.
Where Modern Furniture Works Best
Without modern furniture, all you would have is empty rooms and empty spaces. That's why every room of the home benefits from well-chosen and well-arranged furniture. For example, clean-lined foundation pieces in the living room, such as sofas and coffee tables, offer design versatility and can be easily re-accessorized as desired with colorful modern chairs and textiles. The dining room wouldn't be the ideal place for entertaining without the right set of chairs and dining table and be sure to accent the look the kitchen counter with a pair of contemporary stools. The bedroom becomes a place of modern comfort with just the right bed and night stands. And the storage capabilities of modern office furniture make it easy to have a stylish and organized home office. In any space, you'll find this furniture assortment offers a much needed functional -- and stylish -- purpose.
Modern Furniture Ideas for Every Style
Whether for lounging, for eating on or simply acting as an accent piece in a room, you'll find every type of furniture you need here. The collection of modern chairs span a variety of styles, ranging from elegant arm chairs by Calligaris to task and office chairs by Kartell and everything in-between. You'll also find dining tables, coffee tables, side tables, benches, sofas, sectionals and more from renown designers of modern furniture including Modloft and Domitalia. Finally, if you love the look of mid-century modern furniture for your space, be sure to check out the offering from Gus Modern.
How to Choose the Best Contemporary Furniture Pieces
Shopping for that right piece of furniture can be a daunting process, but we want to make it as easy as possible. Before you begin your search for a new sofa, lounge chair or dining room table, you'll want to properly measure the space where the furniture piece will be placed. There's nothing worse than having a large table in a small dining room or a sofa that won't accurately fit in the living room. When searching for your new furniture, you will want to take note of its height, width, length and weight by thoroughly reviewing the product's sizing dimensions. Next, depending on the aesthetic of your home, you'll want to refine your options by colors, finishes and patterns that are congruent with your existing decor. If you have any questions about the contemporary furniture featured here, please call our home decor experts at 877.445.4486.
Other Considerations
The clean, retro-inspired lines of furniture by Blu Dot blend-in with a variety of modern interiors, while furniture from Vitra is designed to stand out as eclectic conversation pieces. Items like the Panton Chair or the iconic Vegetal Chair find their home in any room and are guaranteed to spark a conversation among guests. And you'll want to pair your new furniture with complementing home furnishings and accessories. From textiles and intricate rugs to accessories that bring out the best of the tabletop, you'll want to check out the selection of modern home furnishings.
Related Products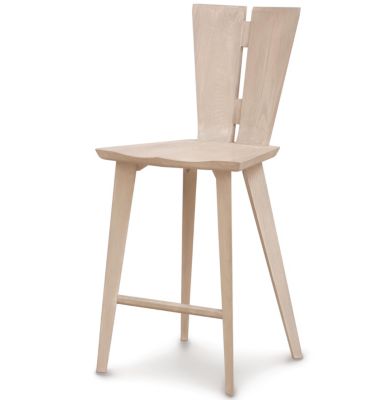 The ideal way to give your breakfast bar ...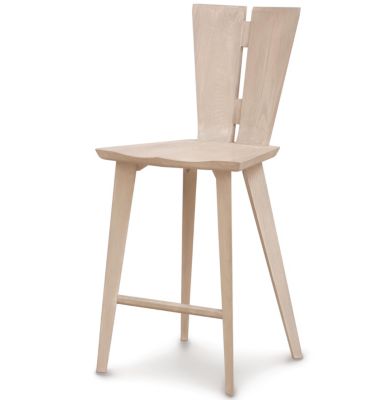 Description:
The ideal way to give your breakfast bar or tall table a unique rustic modern look. The Copeland Furniture Axis Counter Stool pairs a sharp geometric look with the soft, natural texture of wood. Here, angular planes of solid ash ...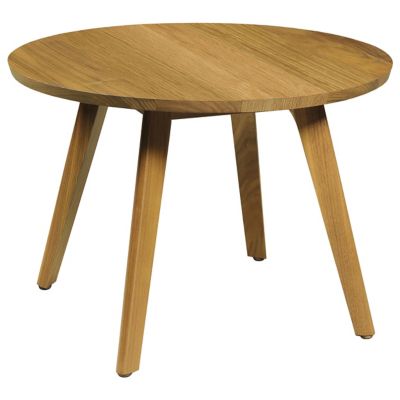 A simple and graceful piece for modern living ...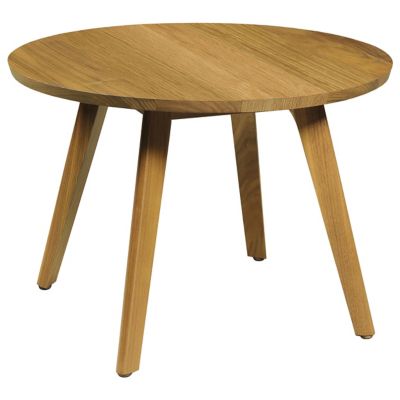 Description:
A simple and graceful piece for modern living spaces. The Copeland Furniture Catalina Side Table is made entirely out of Solid American Black Walnut or Natural Oak, its lovely grain and color shown off by the round top and lengthy ...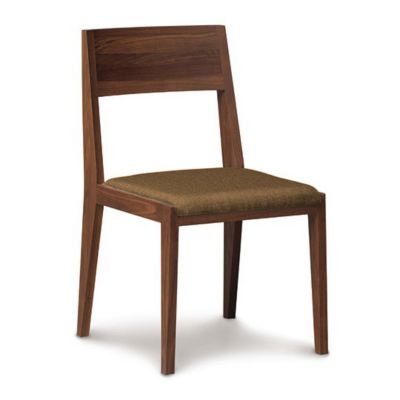 Bring balance, tranquility and comfort to the dining ...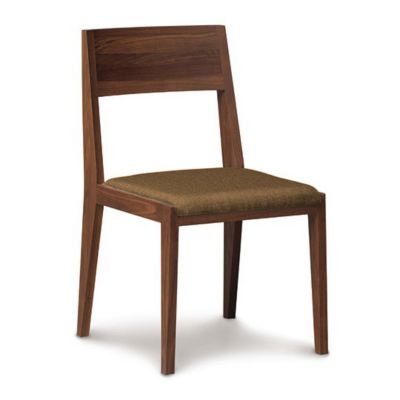 Description:
Bring balance, tranquility and comfort to the dining room with the Copeland Furniture Kyoto Chair. The clean angles of the frame reveal inspiration from both traditional Japanese and Western Modernism design aesthetics. It is made out of solid American black ...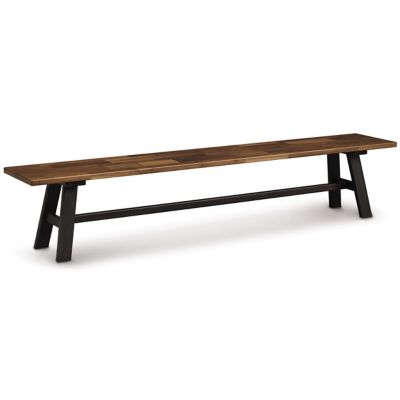 Capture the ease of modern farmhouse dining. The ...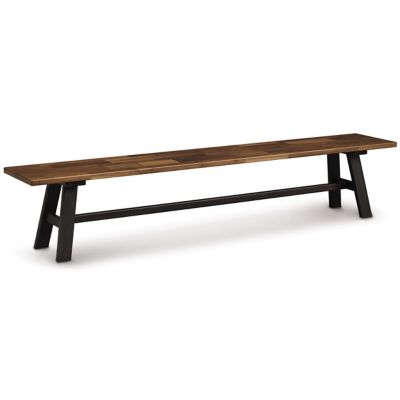 Description:
Capture the ease of modern farmhouse dining. The Copeland Modern Farmhouse Bench brings a classic casual expression to a kitchen eating area or dining room. Crafted from recovered natural Hardwood pieces, the bench seat showcases a virtual mosaic of Wood ...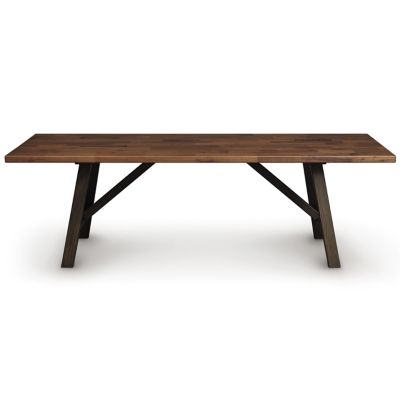 A distinctive farmhouse-inspired table that will serve you ...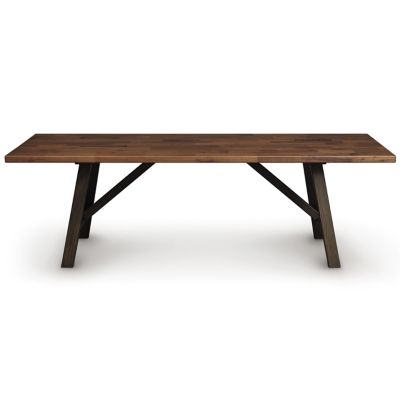 Description:
A distinctive farmhouse-inspired table that will serve you well. The Modern Farmhouse Table by Copeland brings a warm, classic look that is equally at home in an uptown brownstone or sprawling lake house. Crafted from sustainably harvested salvaged Hardwoods with ...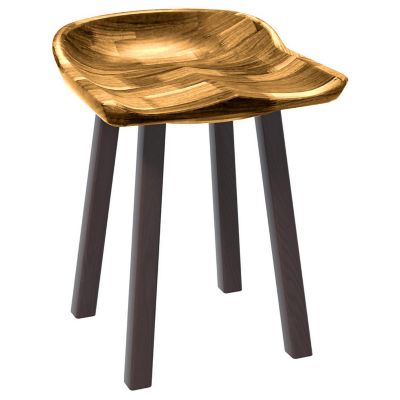 A small and simple chair with big appeal. ...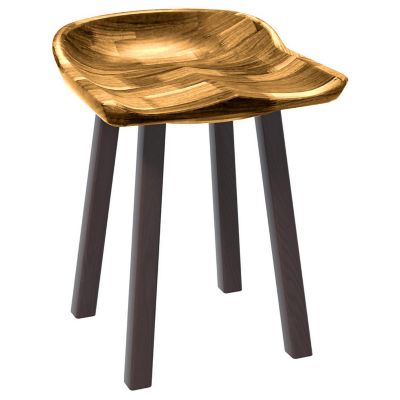 Description:
A small and simple chair with big appeal. Leaning on elegant materials and brilliant craftsmanship, the Copeland Furniture Modern Farmhouse Tractor Seat Chair provides an exceptional blend of decor and functionality for your guest or living room. The Hardwood seat ...